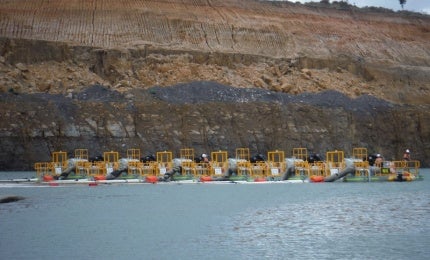 Tru-Flo Pumps is a leading global pump manufacturer specialising in developing and engineering pumping strategies and design solutions for mobile and permanent pumps.
With more than 20 years of experience, Tru-Flo has established an extensive range of pump designs for the mining, oil and gas, civil, food and beverage, and chemical markets. Each package is individually engineered and manufactured to suit the customer's application.
Mobile and permanent pumping systems
Tru-Flo's standard centrifugal pumps offer high-performance and wear for the toughest applications and industries. The solids handling or clear liquid pumps have added options such as run-dry mechanical seals, balance lines and double volutes.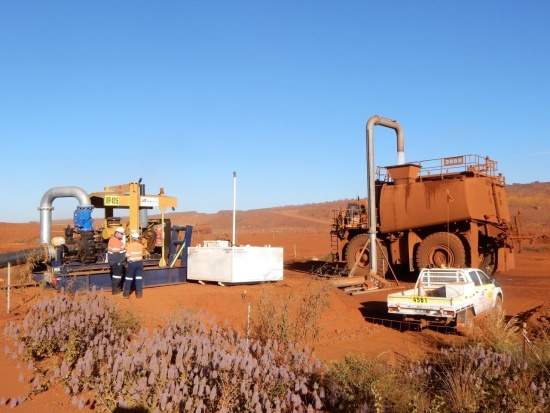 Tru-Flo Pumps is one of Australia's largest pump companies providing world-class equipment to the mining, oil and gas, industrial and municipal sectors.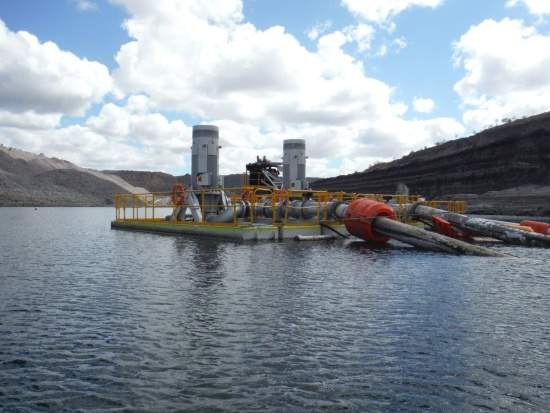 Tru-Flo's electric pumps are custom built to withstand the most demanding mine dewatering applications.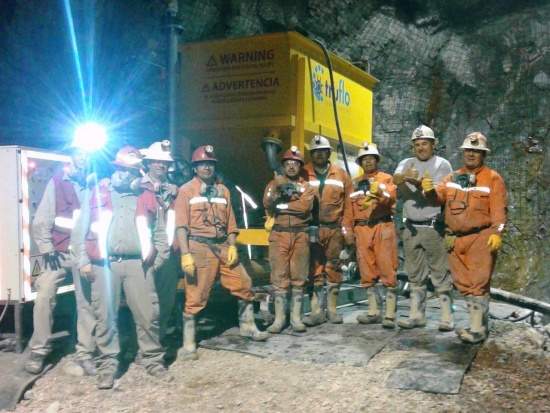 Tru-Flo's underground mine pumps are purpose built to withstand the world's harshest mining conditions. Heli-Flo series pumps have earned a global recognition for outstanding reliability and performance.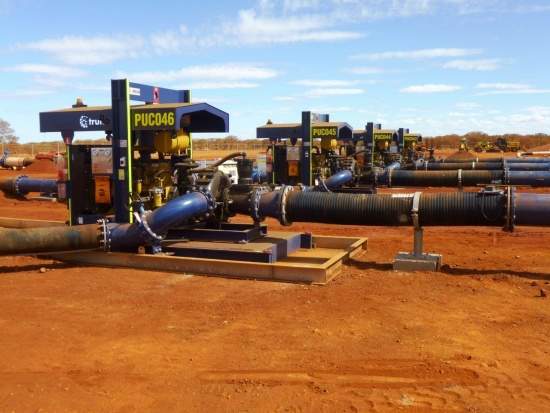 Tru-Flo's Vac-Assist product continues to set the standard for premium quality and high-efficiency. They are engineered to be rugged, durable and dependable.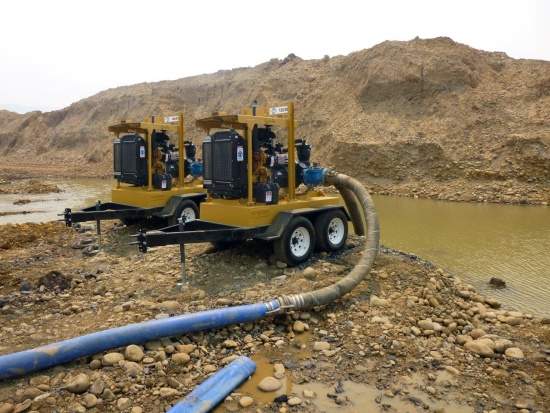 New HydroX series: a premium product for professional companies, designed to provide a compact, high-performance pump. HydroX series guarantees premium quality and high performance.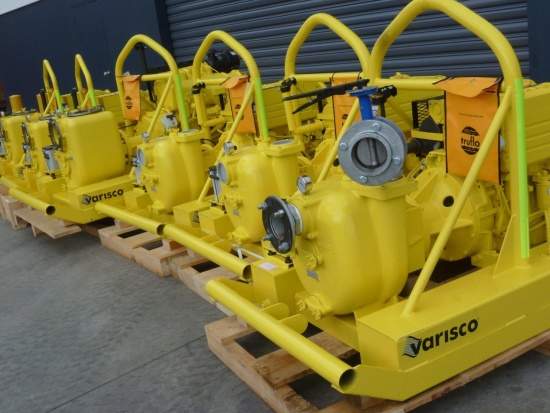 Varisco self-priming centrifugal pumps are ideal for pumping liquids with solids in suspension. Applications include drainage, drilling plants, mining, naval, transfer and agriculture.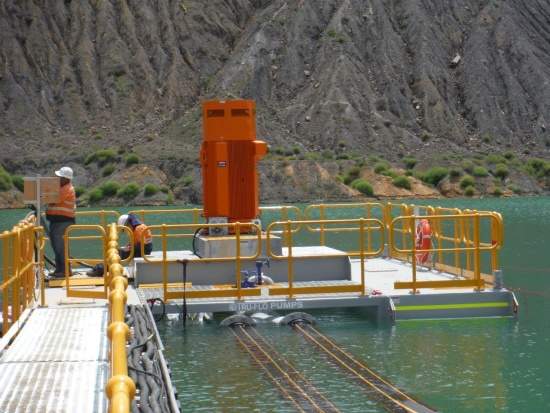 Tru-Flo pumps do more for less as they are designed for duties of up to 450l a second. They are manufactured to out-perform with exceptional power.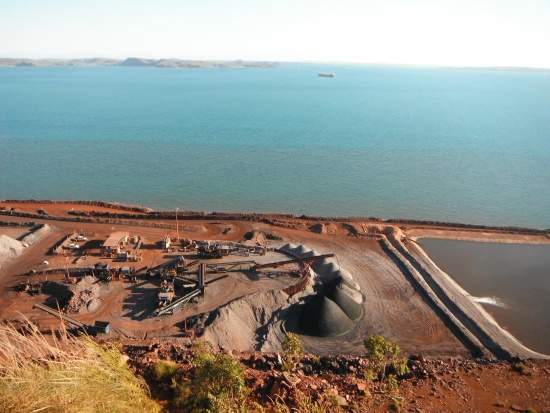 With Tru-Flo's large service network, the company successfully services and supports clients throughout North America, South America, New Zealand and Indonesia.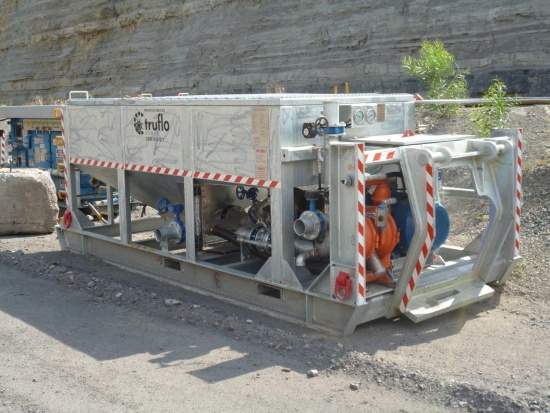 Tru-Flo's underground Fishtank pods are a proven dewatering solution installed in multiple underground coal mines throughout NSW and QLD.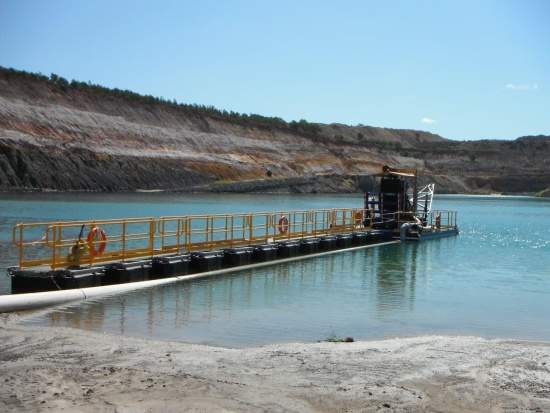 Tru-Flo's Vac-Assist E series continues to operate in mining regions all over Australia Bowen Basin, Surat Basin, Pilbara Iron Ore and Indonesia.
Standard centrifugal series pumps are also available in a variety of materials to withstand adverse environments.
Tru-Flo Pumps' cutting-edge products include:
Diesel pumpsets with optional skid, trailer or pontoon mounting
Permanent electric pump stations
Heli-Flo™ helical-rotor pumps and interchangeable parts
Underground Fishtank dewatering pods
Underground development Jumbo™ pumps
Slurry Force™ slurry pumps and interchangeable parts
EIM submersible pumps
Varisco self-priming centrifugals, gear and trash pumps
Mine pumping equipment and spare parts
Tru-Flo's Vac-Assist range of pumps is renowned for delivering unparalleled efficiency. Every model has a rugged design and is built for high-performance and reliability.
Once a product is engineered, Tru-Flo uses high-quality materials and specialised vendors for its manufacture. Castings and parts are precision-machined for accuracy, ensuring a top-quality end product.
Tru-Flo stocks a variety of pumps, packages, pump motors and components so that customers receive spare pump parts in the shortest possible time, reducing lost revenues due to downtime.
Custom engineered pump packages
Tru-Flo's certified engineering and design team has the flexibility to custom build pump packages with engines or electric motors tailored to the specifications of each application.
The packaging division has developed customised solutions for a variety of applications in the mining industry, as well as the dewatering, wastewater, sewage, construction, well-pointing and agricultural markets.
Due to Tru-Flo's refined fabrication and manufacturing capabilities, and the company's 6,000m² workshop, even custom and specialised pump packages can be delivered promptly.
High-flow, high-suction pumps
The Tru-Flo Vac-Prime series is suited to applications requiring superior flow and suction lift capabilities. Vac-Prime pumps deliver extreme flows with high head capability; they can be combined with the Vac-Prime priming system, which is capable of rapid (50ft³/min) unattended priming and run-dry operation.
The environmentally friendly, patented CycloSeal priming valves prevent leakage and product carry-over. Units are available for solids handling or clear liquid service. In addition, enclosed silent units are available with low decibel ratings designed around specific applications.
Vac-Prime pumps are available in a variety of metallurgies.
Self-priming pumps for solids and liquids pumping
Varisco self-priming pumps deliver reliable solids and clear liquids pumping and after initial priming, they continue to reprime automatically.
This next-generation series provides superior performance, increased reliability and has additional maintenance features. All Varisco pumps are available in a variety of materials and configurations.
J series – ideal for pumping liquids with solids in suspension
ST-R series – ideal for pumping liquids with large solids in suspension
Submersible pumps for dewatering, wastewater and sewage
Tru-Flo is the authorised Australian distributor of EIM submersible pumps, boasting high quality, a huge range and unbeatable value in dewatering, sewage and wastewater equipment.
EIM submersible pumps are designed for applications where reliability and performance are paramount. EIM is a Japanese manufacturer that produces reliable pumps for a wide range of industrial applications, from powerful sand and trash-handling pumps to efficient dewatering and residue / utility pumps.
About Tru-Flo Pumps
Tru-Flo Pumps is headquarted in Bathurst, NSW, with multiple servicing agents across Australia, Indonesia, South America and the US.
Please use the enquiry form to contact Tru-Flo about reliable and effective pump solutions.