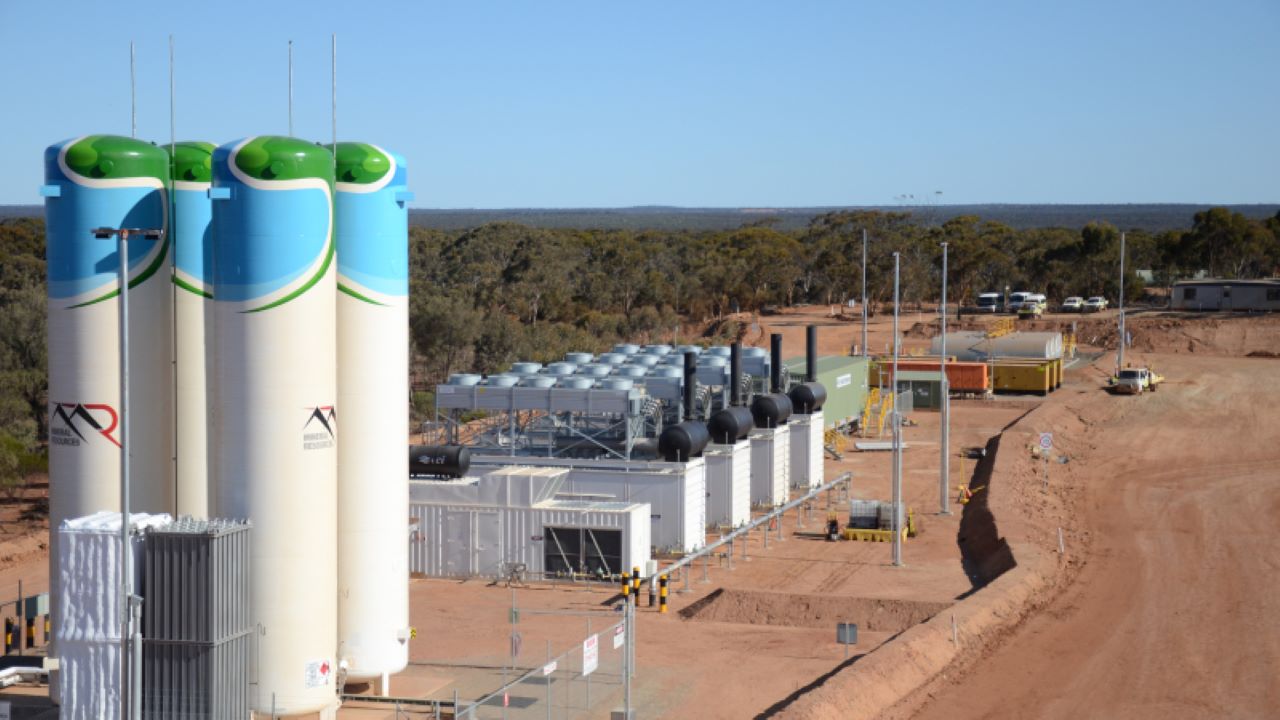 The Mount Marion Lithium Mine underwent an upgrade in 2019 which included installation of long-term water security solutions. Image courtesy of Mineral Resources.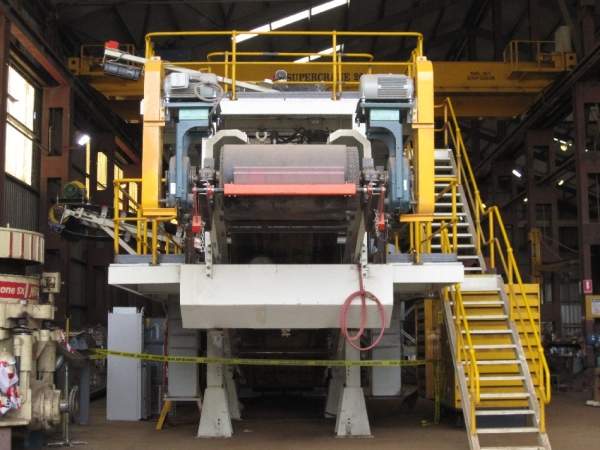 The primary crusher at the workshop of the Mount Marion lithium project. Image courtesy of Reed Resources Ltd.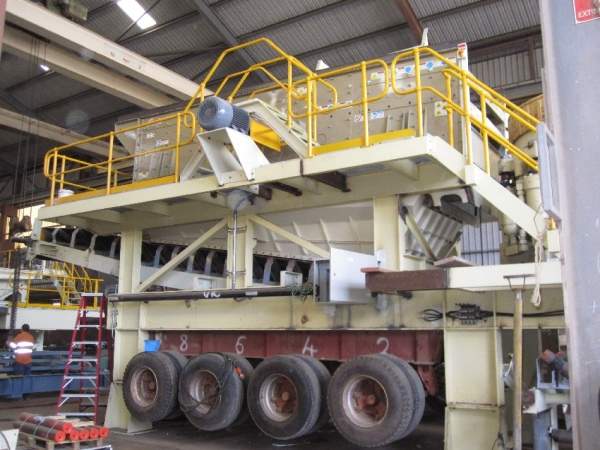 A secondary crusher in the workshop of Mt Marion. Image courtesy of Reed Resources Ltd.
Administration area at the lithium mining work site in Western Australia. Image courtesy of Reed Resources Ltd.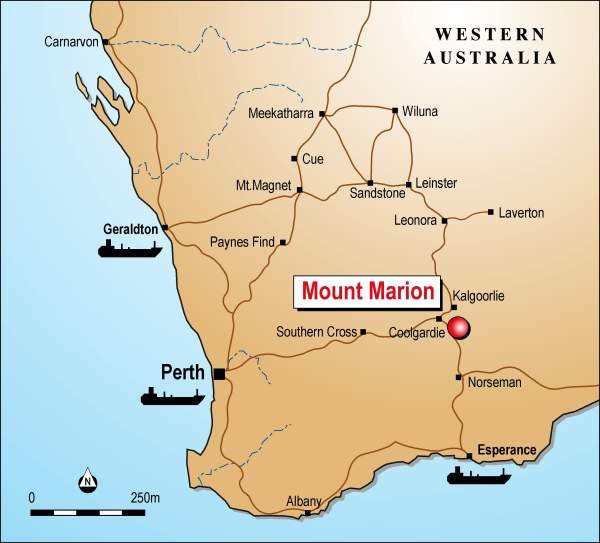 Map showing the location of the Mount Marion Lithium project in Australia. Image courtesy of Reed Resources Ltd.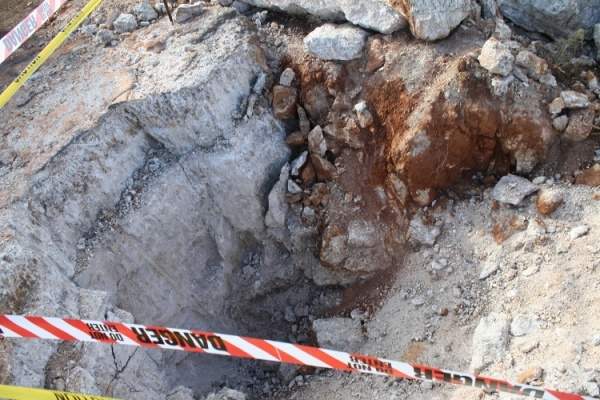 Mining samples taken from Mt Marion for metallurgical testing in September 2009. Image courtesy of Reed Resources Ltd.
Located 40km south-west of Kalgoorlie, Goldfields, Western Australia, the Mount Marion (Mt Marion) lithium project contains the world's second-biggest high-grade lithium concentrate (spodumene) reserves. The project was approved for development in October 2010 and construction began in 2015. Production of lithium concentrate from the mine started in February 2017.
A pre-feasibility study conducted by Hatch and Neometals (previously Reed Resources) estimated the demand for lithium carbonate in Asian markets to be 17,000tpa produced by processing 120,000t of chemical-grade spodumene concentrate. The spodumene mineral from the mine is processed to produce lithium carbonate. It is mainly used in the production of batteries for hybrid cars.
Lithium carbonate is also used in several other industries such as lubricants, glass, pharmaceuticals, air-conditioning and ceramics. By-products recovered from the mining operations include potassium feldspars, tantalum and mica.
Ownership of the Western Australian mine
The development of lithium mine was initiated by a joint venture between Neometals and Mineral Resources (MRL). In October 2009, both companies signed a farm-in agreement, which stated that MRL would fund development, construction and operations of the processing plant while Neometals would have 100% ownership. MRL would have shared 40% of the net profits.
However, in February 2011, the joint venture companies formed an entity called Reed Industrial Minerals (RIM) to develop the lithium project.
The agreement was amended to include MRL owning a 30% stake in RIM and continue funding and operating the mine. Holding a 70% interest, Neometals aims to become one of the leading producers of lithium spodumene. Jiangxi Ganfeng Lithium acquired a 25% shareholding in RIM in 2015.
In January 2019, Cobalt 27 acquired a royalty of 1.5% of gross revenues and A$2 per tonne of ore mined from the Mt Marion lithium mine as part of the Reed Industrial Minerals sub-lease agreement held by Westgold Resources. The acquisition comes at a cash consideration of $193,811.25, including a 200Mt delivery of physical cobalt metal to LME-bonded warehouse of Westgold's choice.
In December 2018, MRL and Ganfeng Lithium jointly acquired Neometals' 13.8% equity interest in Mt Marion. MRL now owns 50% interest in the project.
Geology and reserves of the Mount Marion area
Western Mining Corporation (WMC) conducted an exploratory study at the Mount Marion tenements between 1960 and 1980. The study estimated a possible production of 5,000tpa of lithium carbonate.
The mine was expected to have a mine life of ten years. A pre-feasibility study was completed by Associated Minerals in 1996. The mine produced spodumene concentrates, ranging from 6.5% to 7% Li₂O in the pilot tests.
The recoveries were to range from 75% to 83%. The exploration activities were, however, put on hold thereafter.
In August 2010, the resources estimated at the mine were defined as being 10.5Mt of mineralised spodumene pegamites at 1.4% Li₂O (lithium oxide) with a contained Li₂O reserve base of 146,500t. In July 2011, the total reserves at Mt Marion were estimated to be 1.49Mt at 1.3% Li₂O for 201,000t of contained Li₂O and 1.2% of Fe₂O₃.
As of October 2018, the resources were estimated to be 71.3Mt at 1.37% Li₂O and 1.09% Fe.
Mining and drilling phases at Mt Marion
The joint venture companies have two mining lease permits to extract pegmatites within the M15/999 and M15/1000, including outcropping.
Resources were estimated by geological mapping, drilling and sampling. With additional estimates coming from a further 114 drill holes, for a total of 138 holes drilled in 2011.
Phased resource definition drilling identified the pegmatites at the No.1 Deposit, No. 1W Deposit, No.2 Deposit, No. 2W Deposit on M15/1000 and No.4 Deposit on M15/999. The resources occur along down dips and strikes in the region. The interpretation of deposits was provided by Bryan Smith Geosciences.
Neometals increased the life of the open-pit mine through strike and depth extensions at the M15/1000 deposits by drilling 49 additional holes.
A new location, Area 6, has also been identified to contain pegmatite. It acts as an extension of the deposit four drilling programme in the southern part of M15/1000.
Ore processing and production of lithium
Lithium is produced by mining and crushing hard, granite-like rocks hosting the spodumene mineral. Spodumene is processed to produce lithium carbonate.
Mineral Resources built a modular processing plant and installed other ancillary equipment, with a capacity to produce 17,000t of +6.5% Li₂O concentrate a month. The Mt Marion mine was initially designed with a spodumene concentrate production capacity of 206,000tpa.
In March 2019, the Mt Marion lithium site completed an upgrade to increase the nameplate capacity of the processing plant to 450,000tpa. The upgrade increased the spodumene concentrate produced from 4% to 6% lithium content.
The upgrade involved the development of key non-process infrastructure to cater for the increased production capability. The developments included the installation of long-term water security solutions, an expansion of the LNG-fired power station and improvements to mine-site communications.
Contractors involved
Hellman & Schofield (H&SC) was contracted for providing a geological model for the mineral resource estimates in 2010.