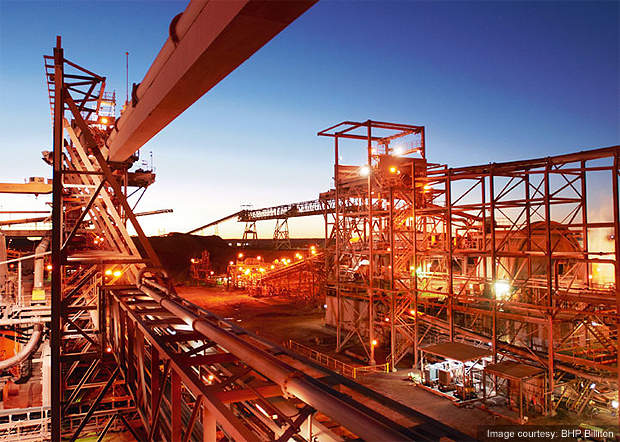 The Olympic Dam copper-uranium mine and plant is situated in South Australia, 560km north-west of Adelaide.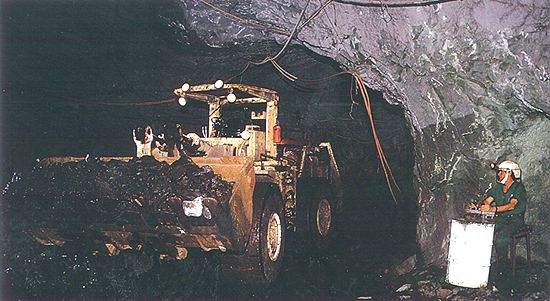 A remote-controlled load-haul dump machine moving ore from the stopes to an orepass underground.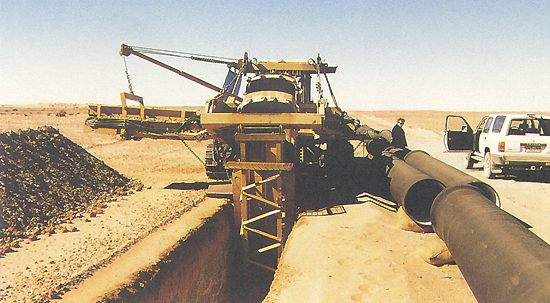 Water for processing the ore is brought to Olympic Dam from two borefields. Development of the new Borefield B involved burying more than 100km of pipeline.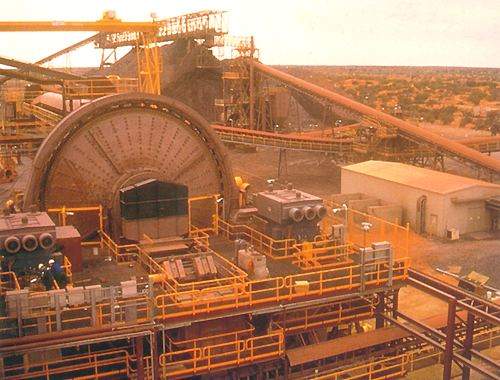 The new autogenous grinding mill.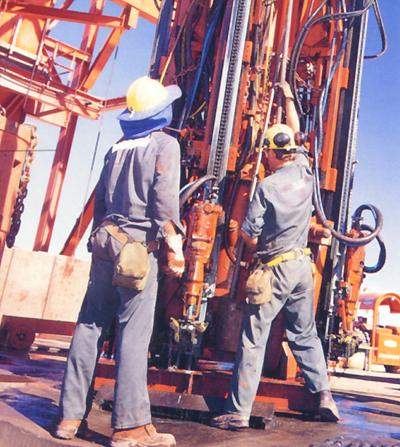 Checking equipment for sinking the third vertical shaft at Olympic Dam.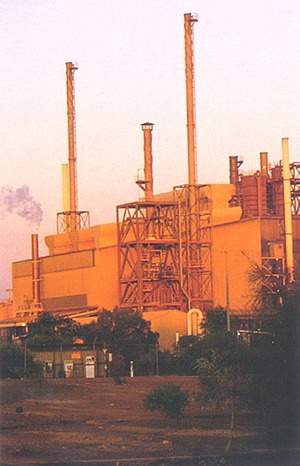 The copper smelter.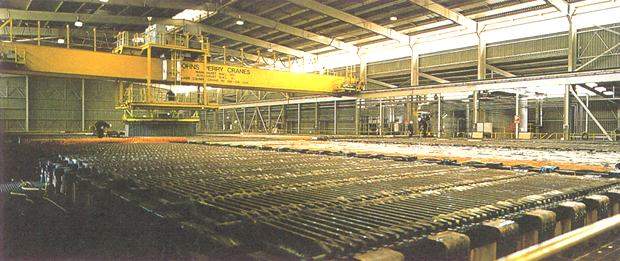 The electro-refinery, which takes smelted copper metal and produces high-quality copper for sale.
The Olympic Dam is a huge mining centre located in South Australia, 560km north-west of Adelaide. Home to a major oxide copper gold deposit producing copper, uranium, gold and silver, the site hosts an underground mine and an integrated metallurgical processing plant.
The project was opened in 1988 by WMC Resources, after discovering the large deposit in 1975. It was later expanded under an A$1.9 million programme, raising its capacity to 200,000tpa of copper and 4,300tpa of uranium, plus gold and silver.
In mid-2005, BHP Billiton gained control of WMC Resources in an A$9.2bn takeover. The company has a licence to mine the Olympic Dam until 2036 and it is extendable for 50 more years thereafter.
Olympic Dam mine expansion – shelved
In 2007 BHP Billiton announced that it would undertake an expansion of the Olympic Dam mine. This plan was shelved in August 2012 due to tough economic conditions and subdued commodity prices. A decision which led Australia's Federal Resources Minister Martin Ferguson to declare that the nation's mining boom is over.
BHP said it will investigate an alternative, less capital-intensive design to the open-pit copper expansion, involving new technologies to improve the economics of the project.
In November 2012, the miner secured a four-year extension to start the expansion but could not guarantee that the project would go ahead.
The South Australian government gave BHP until October 2016 to proceed with its expansion plans, after initially demanding the company to begin work immediately or be forced to restart the approval process.
The initial plan was to increase the mine's annual production to 70Mt, a seven-fold increase if the expansion proceeds. Copper production would have grown from approximately 180,000tpa to approximately 750,000tpa.
This would include 500,000oz of gold, 500,000t of copper and 15,000t of yellowcake. Existing average gold production is 80,000oz pa. The additional proven reserves of uranium now make Olympic Dam one of the most promising uranium mines in the world.
The world's biggest mine
"The additional proven reserves of uranium now make Olympic Dam one of the most promising uranium mines in the world."
The expansion plan envisaged a new open pit mine to increase production of copper and uranium and expand minerals processing facilities.
Infrastructure, including a desalination plant, a gas fired power station, a rail line, an airport, port facilities and a village for workers were also planned under the expansion.
Once fully complete, the expansion would have made Olympic Dam the biggest mine in the world.
In May 2009 BHP announced a draft Environmental Impact Statement (EIS) for government approval of its expansion plan. The Supplementary Environmental Impact Statement (SEIS) was submitted to the Australian, South Australian and Northern Territory Governments for review in December 2010. The final SEIS was released to public in May 2011 and approvals from the South Australian Government and the Commonwealth were received in October 2011.
Olympic Dam geology and reserves
The deposit occurs in the basement rocks of the Stuart Shelf geological province in the north of South Australia, west of Lake Torrens.
"In mid-2005, BHP Billiton gained control of WMC Resources. The company has a licence to mine the Olympic Dam until 2036."
Mineralisation consists of medium-grained chalcopyrite, bornite and chalcocite, fine-grained disseminated pitchblende, gold, silver and rare earth minerals that occur in a magnetic hydrothermal breccia complex beneath 350m of overburden. The ore occurs in distinct zones that determine the mine access and layout.
Proven reserves at the Olympic Dam mine as of June 2011 stand at 146Mt graded at 1.98% Cu, 0.58kg/t U3O8, 0.69g/t Au and 4.01g/t Ag. Probable reserves are estimated to be 406Mt graded at 1.79% Cu, 0.57kg/t U3O8, 0.78g/t Au and 3.19g/t Ag.
Measured resources at the mine as of June 2011 are estimated at 1,408Mt graded at 1.08% Cu, 0.32kg/t U3O8, 0.34g/t Au and 2.07g/t Ag. Indicated resources stand at 4,571Mt graded at 0.88% Cu, 0.28kg/t U3O8, 0.34g/t Au and 1.56g/t Ag.
Mining copper and uranium
The current scope and logistical demands of the mine will be increased by a few orders of magnitude once the expansion gets into full swing. The mine will gradually be transformed from an underground operation to open pit.
Three vertical shafts and a decline access the orebody, which is worked using a variation of sublevel open stoping. Each stope may contain 300,000t of ore. Drill drives are driven on the stope centre line and blastholes drilled in vertical rings. These are charged with ANFO and detonated with shock tube detonators.
The drilling fleet comprises Atlas Copco and Tamrock production rigs, with development being carried out using two Tamrock (now Sandvik) jumbos. Atlas Copco has supplied two modified Simba H4356S production drilling rigs.
Stopes are backfilled with cemented aggregate of crushed 'mullock' (waste rock), deslimed mill tailings, cement and pulverised fuel ash (PFA). Automation has done much to reduce production costs at Olympic Dam. Innovations include the automated underground haulage system and the 'smart' loader, a robotics-driven, decision-making underground ore carrier.
Ore processing at BHP's project
Processing facilities consist of a copper concentrator, hydrometallurgical plant, copper smelter, sulphuric acid plant, copper and gold/silver refineries. Recent expansions included a Svedala autogenous mill, additions to the flotation sections, two counter-current decantation thickeners, an electric slag-cleaning furnace, a new anode furnace gas-cleaning plant and additional electro-refining cells.
Copper is recovered primarily by copper sulphide flotation from slurry before the copper concentrate is smelted and electro-refined to high-purity copper.
Wastes generated during electro-refining are treated to recover gold and silver. After treatment by flotation, the finely-crushed ore is leached with sulphuric acid to dissolve uranium and any remaining copper. The leach liquor is processed in the solvent extraction plant to separate the residual copper and uranium streams. Copper is recovered by electrowinning and uranium converted to yellowcake and calcined uranium oxide.
Installation of two pulsed columns increased uranium recovery from solution from 90% to about 97%. These columns use an air pulse to mix the acidic and organic solutions, providing better contact for the chemical reaction involved in transferring the uranium from one to the other.
Copper cathode sheets are transported by truck within Australia and to Port Adelaide for export. All uranium oxide produced at Olympic Dam is exported. The gold plant became fully operational in 2000. A fire in 2002 at the solvent extraction / electrowinning plant cost over A$300m to repair, while WMC also spent A$127m on renovating the copper smelter during 2003.
Olympic Dam production and expansion
The Olympic Dam mine produced 194,100t of copper, 4,045t of uranium oxide, 111,368oz of refined gold and 982,000oz of refined silver in 2011.
At the end of October 2008, BHP Billiton announced that it expects to complete the first of the mine's five-stage expansion by 2013, boosting annual production capacity to 200,000t of copper, 4,500t of uranium and 120,000oz of gold. The first phase of the Olympic Dam Project (ODP1) entered into feasibility study phase in March 2011. Construction is expectedly to begin upon approval from the BHP Board in mid-2012.
About $1.2bn pre-commitment capital for the ODP1 was approved by the company in October 2011 to facilitate early site works, acquire trucks, and develop accommodation and infrastructure for the ODP1.
The expansion will be followed by a staged development of an open pit, with an eventual target annual output of 750,000t of copper, 19,000t of uranium and 800,000oz of gold. The company also said it is looking at shipping copper concentrate directly to smelters in China, which will cut the cost of producing cathodes at the mine.
Environmental considerations
Olympic Dam maintains storage facilities for all waste products. The plant has been designed so that any spillage of ore, concentrate or process slurries can readily be returned to the process circuit. The plant also includes comprehensive air pollution control equipment and both air emissions and noise are monitored. Extensive radiation monitoring of personnel and the environment is ongoing.
The Australian and South Australian Governments jointly determined that the proposed Olympic Dam expansion must be formally assessed through an Environmental Impact Statement (EIS).