REMA TIP TOP Industrie is a world leader in high-quality conveyor belt maintenance, wear protection and corrosion prevention. State-of-the-art products under the top brand name REMA TIP TOP considerably extend the service life of valuable industrial equipment.
REMA TIP TOP Industrie's main focus is to meet customer's needs in the most efficient way. A close collaboration, to outperform those expectations, with the people and organisations involved is an indispensable demand for REMA TIP TOP Industrie. It provides technical consultancy and customized problem solving solutions worldwide.
Conveyor belt maintenance
REMA TIP TOP Industrie keeps conveying plants running smoothly, with their comprehensive REMA TIP TOP product range and unique service network. The product range includes:
REMAGRIP pulley laggings and REMASLEEVE idler sleeves for all kind of applications
REMACLEAN belt cleaning systems and scrapers
REMASKIRT skirting and sealing systems for belt conveyors
Other leading products include hot and cold repair materials, hot and cold splicing products and vulcanising and bonding systems.
Wear protection
Everywhere where raw materials, aggregates, semi-finished products and waste etc. are conveyed and processed, wear, caking, impact and abrasion cause damage to unprotected plant components. REMA TIP TOP Industrie ensures, through its products and extensive know-how, that such valuable heavy-duty equipment continues to work correctly, and significantly increase the service life of equipment. REMA TIP TOP Industrie offers a comprehensive range of materials for a wide range of different applications:
REMALINE rubber linings
REMALOX ceramic linings with rubber base
REMATHAN polyurethane linings with rubber base
REMAFLON polytetraflourethylene linings with rubber base
REMALEN polyethylene linings with rubber base
REMAPIPE rubber tubes for pipe linings
REMASTEEL rubber plates with metal backing
Moulded products made of special rubber
Corrosion protection
REMA TIP TOP Industrie utilizes its extensive experience and long-term laboratory tests to select the right materials for every kind of operating conditions, in order to make the respective protection system fully effective. The corrosion protection systems made of rubber have been used successfully all around the world for many years. In the recent past, effective development has been undertaken which has resulted in the start of production of a comprehensive range of quality coating systems. The product range includes:
CHEMOLINE soft rubber linings
CHEMONIT hard rubber linings
REMACOAT single and two component polyurethane coatings
COROFLAKE vinylester coatings
TIP TOP LINING polyester coatings
TOPLINE epoxide coatings
Bonding systems and specialist tools
REMA TIP TOP bonding systems have proven to be first class in every different climate in the world together with the appropriate hardeners, primers and solutions. They have also been approved for use underground and fulfil the most stringent requirements set by the health and safety authorities. REMA TIP TOP Industrie also offers environment-friendly CFC-free bonding systems for bonding rubber to rubber, rubber to fabric, fabric to fabric and rubber to metal.
REMA TIP TOP Industrie also has a complete range of tools, not just for conveyor belt splices and repairs but also for the processing of REMA TIP TOP products for corrosion and wear protection.
Service
REMA TIP TOP Industrie provides for its customers not only products and accessories but also technical consultancy and customized problem solving solutions. In many countries, a competent service team is ready to provide emergency services, 24 hours a day.
Distribution and service network
15 subsidiaries and more than 190 partner companies worldwide are not only taking care of sales but also providing a wide variety of professional services in over 170 countries.
For a full list of our sudsidiaries look in the 'Regional Offices' part of this page. For a comprehensive list of our partners worldwide visit our website.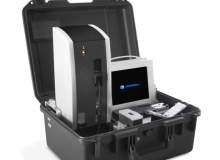 Miferma (Mines de Fer de Mauritanie) was created in 1952 to exploit iron ore deposits in the Kedia d'Idjil area of north
REMA TIP TOP, a globally operating system provider of products and services in the field of conveying and treatment technology, surface protection, as well as tire repair, has acquired a majority interest in National Waterproofing Supply, a US-based distributor of construction products in the waterproofing, caulking, painting and concrete repair industries.
Denmark
KOLDVULK A/S
Ambolten 27
6000 Kolding
Other
Other