Location
Lihir Island, Papua New Guinea (PNG)
Ownership
Newcrest Mining (100%)
Annual Production
187,245oz (March 2020)
Prime Contractors
Mining - Thiess-Roche Lihir joint venture (1996-2000)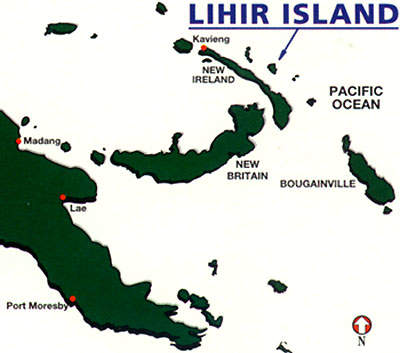 Lihir Island is located in Papua New Guinea's (PNG) New Ireland Province, about 700km north east of Port Moresby.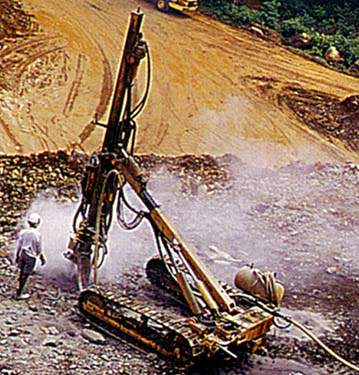 Drilling during construction at Lihir.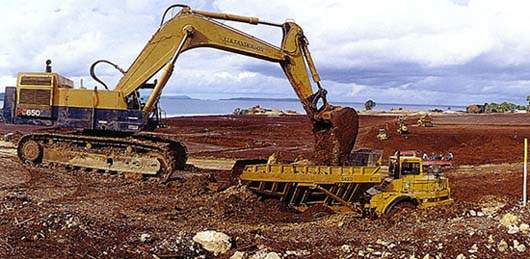 Overburden stripping during site construction, using Caterpillar hydraulic excavators and articulated dump trucks.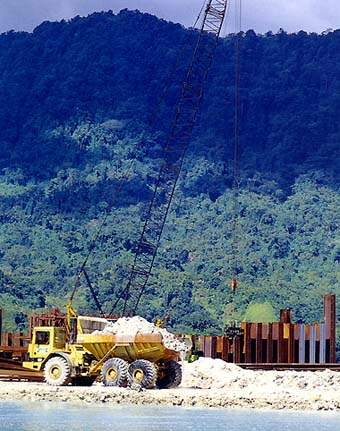 Wharf construction.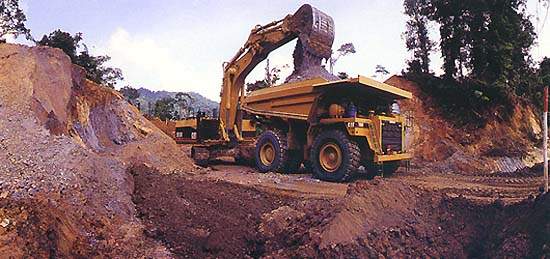 Opening up the Lienetz oxide ore deposit, using a Cat 5130 excavator and 985B trucks.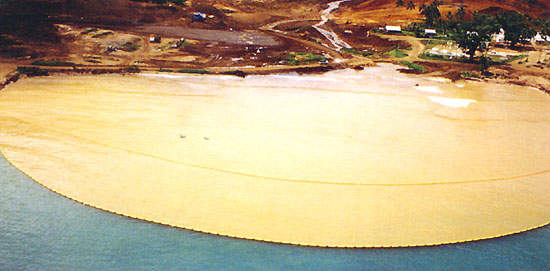 Lihir has been very successful in using silt curtains to limit the spread of run-off solids into the harbour.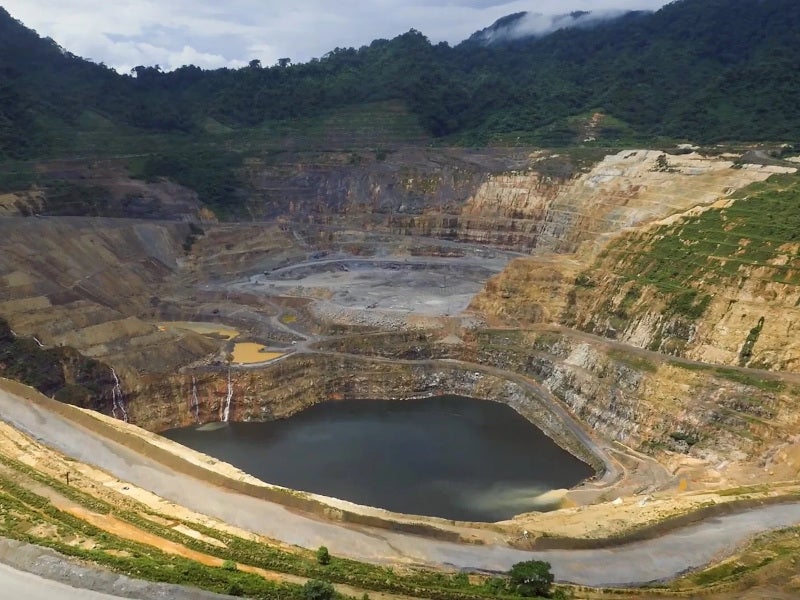 Lihir gold mine produced 187,245oz of gold in the March 2020 quarter. Image courtesy of Outotec Oyj.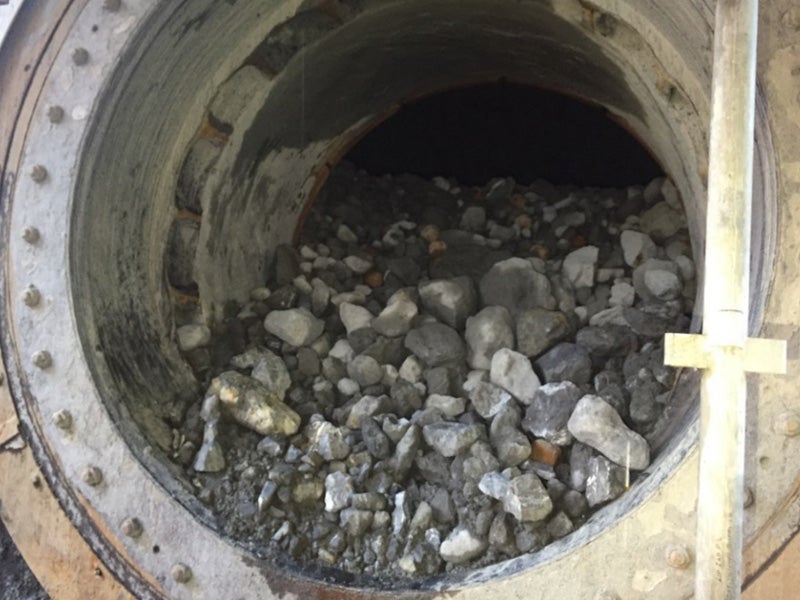 Newcrest addressed the issue of overloading of the SAG mill. Image courtesy of Outotec Oyj.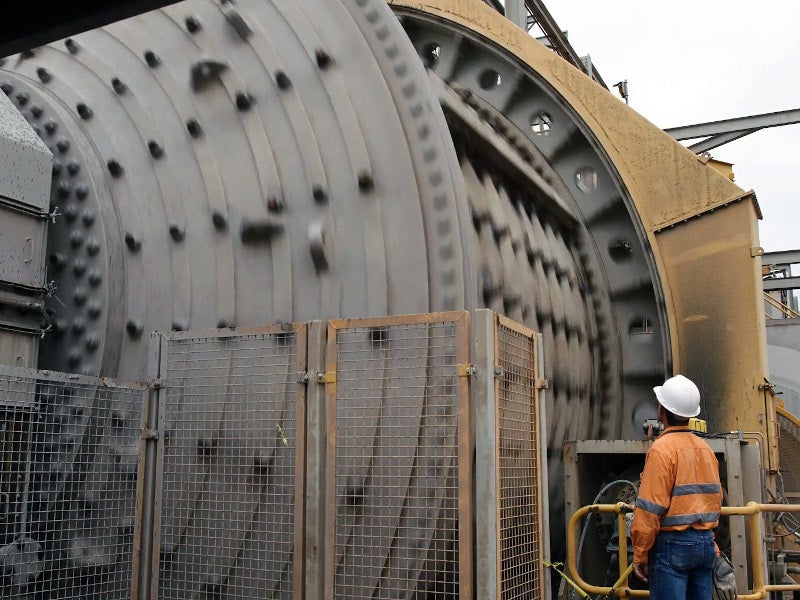 The mine achieved a mill throughput of 15Mtpa in June 2019. Image courtesy of Outotec Oyj.
The Lihir gold mine is located on the island of Lihir, in Papua New Guinea's (PNG) New Ireland Province, 700km north-east of Port Moresby.
The gold mine was managed by a subsidiary of Rio Tinto until late 2005, and the operatorship was then handed over to Lihir Gold. Australian miner Newcrest Mining acquired Lihir Gold in a $9bn deal in 2010. Lihir Gold announced in February 2008 that it would proceed with a major upgrade to the mine, lifting gold production by an average of 240,000oz per year over the life of the operation. This equates to an increase in output from 2011 to 2021, from 2.35Moz to more than 10Moz.
The upgrade was the subject of a rigorous 12-month feasibility study which concluded that it would provide a robust return, positioning LGL for increased output, lower cash costs and more reliable and consistent production.
The mine produced 29.6Mt of gold ore and milled 6.9Mt of ore to produce 649,000oz of gold as of June 2013. Lihir employs approximately 4,500 residential and fly-in-fly-out workers. Total won a contract in September 2018 to deliver 14 million litres of lubricants to the mine over a period of four years.
Geology and reserves of Lihir Gold Mine
Lihir Island consists of five miocene-pleistocene volcanic units, of which three are volcanic calderas and two are sequences of mafic volcanic rock that predate the three volcanoes. Remnant geothermal activity is present in the Luise caldera, evidenced by hot springs and fumaroles.
The orebody is contained in a hydrothermally-altered porphyry gold system with the gold hosted in volcanics, intrusives and breccias within the caldera. The majority of the gold is contained in sulphides.
Currently, defined gold mineralisation occurs near the centre of the caldera. Exploration since 1983 has defined several adjacent and partly overlapping deposits; Lienetz, Minifie, Coastal and Kapit with adjacent satellite deposits of Borefields and Camp. The bulk of the known mineralisation is in Minifie and Lienetz. All of the deposits except Minifie are connected by areas of low-grade mineralisation.
The Lihir mine is estimated to contain 320Mt of combined proven and probable reserves grading at 2.3g/t of gold (Au), with in-situ gold of 23Moz as of December 2019.
Mining details
Lihir is an open-pit mine consisting of two adjacent overlapping pits. With the current reserve, mining will take place for 13 years, during which the higher grade ore will be fed directly for processing and lower grade ore will be stockpiled. This will be processed during the following 17 years, giving a total projected life of 30 years. Most of the ore contains refractory sulphides requiring oxidation before cyanide leaching.
Hydrothermal activity and a high water table create a major water problem and the water table is lowered by borehole pumping. The Lihir mine produced 7.95Mt of ore in 2006, plus 48.2Mt of waste rock, with the mining rate having been increased in order to compensate for lower ore grades.
The mining fleet now consists of five O&K RH-200 face shovels and 33 Caterpillar 785B haul trucks. From 1996 to 2000, Lihir's mining was carried out under contract by the Thiess-Roche joint venture; from April 2000, Lihir Gold took over mining operations itself. Recent work has involved sequential mining of the Lienetz orebody, which will form the focus of production until 2010.
Lihir Gold Mine's ore processing
The proposed upgrade will involve the installation of one additional autoclave of twice the capacity of each of the three existing autoclaves, as well as additional crushing, grinding, thickening, oxygen, and leach plant facilities.
The Lihir ore mill achieved a throughput capacity of 15Mtpa in 2019. Average incremental production of approximately 240,000oz per annum is expected over the remaining 20+ year life of the operation.
The mine maximises direct feed ore to the autoclaves and reduces the proportion of ore fed through the flotation circuit to increase gold recoveries and consequently total gold production. It also focuses on accelerating processing rates, bringing forward production and maximising value.
The processing facility treats sulphide and oxide ore. A flotation circuit for sulphide ore recovery was commissioned in 2000 and was expanded during 2006, giving a plant capacity of more than 6Mtpa of ore and an output capacity of 800,000oz/y of gold.
Newcrest and Petra developed mill FORESTALL® overload algorithms to eliminate mill overloads at the mine.
Production
In 2006, Lihir treated 4.3Mt of ore at an average grade of 5.14g/t gold, producing 650,811oz of gold. The total material movement was 56.2Mt, a record. The target for 2007 was to move over 60Mt of ore and waste, with an output of more than 800,000oz. As in previous years, low-grade ore was stockpiled for future treatment.
The previous operating model had involved mining approximately 10Mtpa–12Mtpa of ore (containing more than 1Moz of gold), of which some 4-5Mt of higher-grade ore has been processed.
In the quarter of June 2019, the Lihir mine achieved the target of a sustainable mill throughput rate of 15Mtpa. The mine had a production of 933,000oz in the financial year 2019 and 187,245oz of gold in the March 2020 quarter.
The quarterly gold output witnessed a 14% increase due to improved mill throughput.
The remaining lower grade ore was stockpiled for processing in the years following the planned completion of mining in 2021. Under the current mine plan, stockpiles were forecast to peak at 137Mt in 2021, containing some 9Moz of gold. The plant expansion enabled more of the mined ore to be processed and monetised, reducing rehandling, bringing forward production from future years and lifting net present value. No additional mining will be required, and the stockpile peak will reduce by approximately 40Mt.
A further important benefit is that increased plant throughputs will alleviate pressures to selectively mine and feed higher-grade ore, improving operational consistency and reducing sensitivities to short-term variations in ore gold grade. Furthermore, duplication of key elements in the processing chain will create operational flexibility, adding redundancy and delivering increased plant utilisation. These benefits have not been quantified in the feasibility study.
Related projects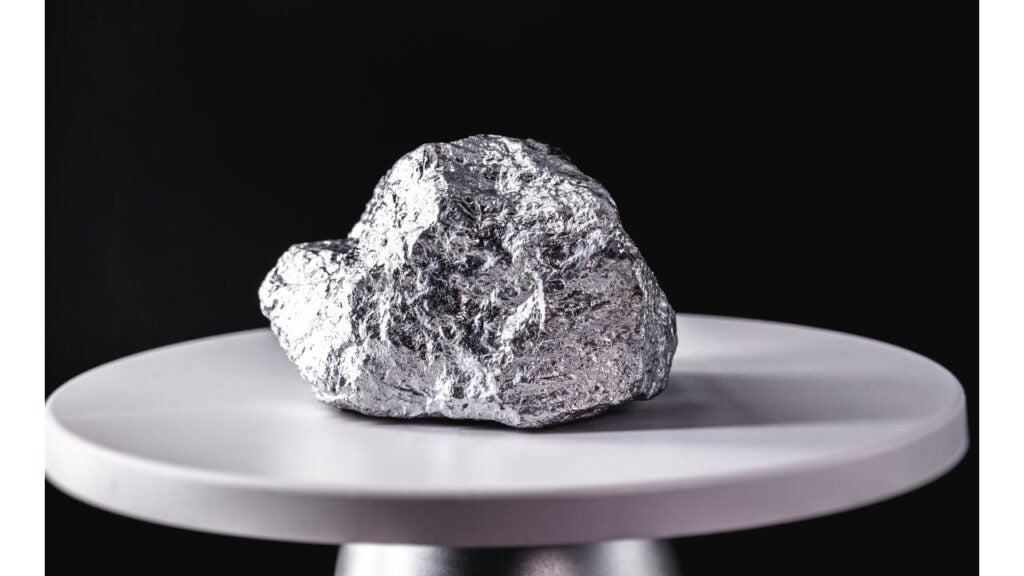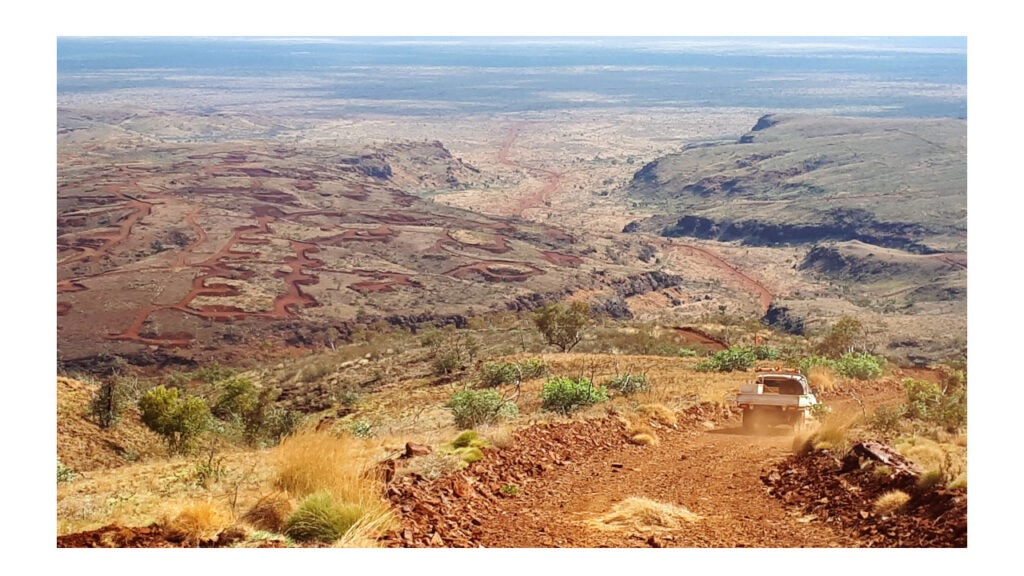 Topics in this article: