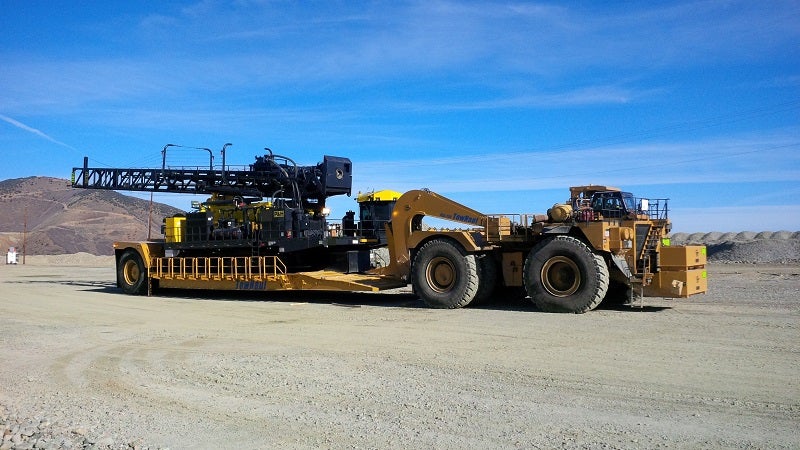 TowHaul Corporation is a leading manufacturer of heavy-duty, off-road lowboys and haul truck recovery systems for the surface mining industry.
Supplying lowboys in a capacity range from 100t to 1,600t, TowHaul can help improve the mobility of your fleet to increase productivity and reduce maintenance costs. Since designing the original mining lowboy in 1977, TowHaul's founder Frank Smith introduced another first in 1990: the Towing Gooseneck.
Multi-purpose Gooseneck
The TowHaul multi-purpose Gooseneck is one of the most versatile pieces of machinery found on a mine site. Not only can the TowHaul Gooseneck connect to and pull a TowHaul Lowboy but it can also be easily reconfigured into a tow truck capable of recovering the world's largest haul trucks.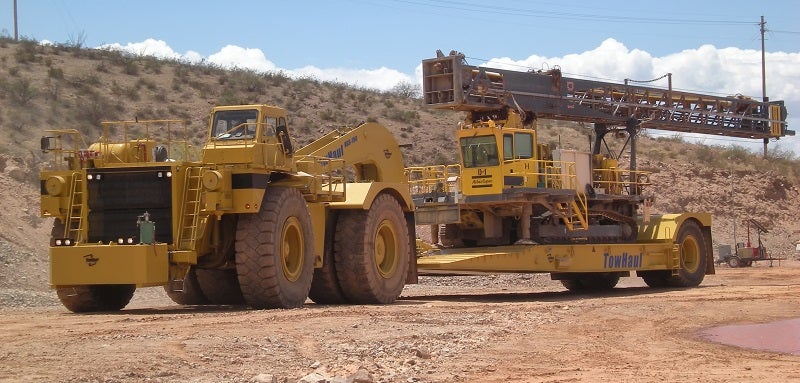 TowHaul Lowboy-AC drill.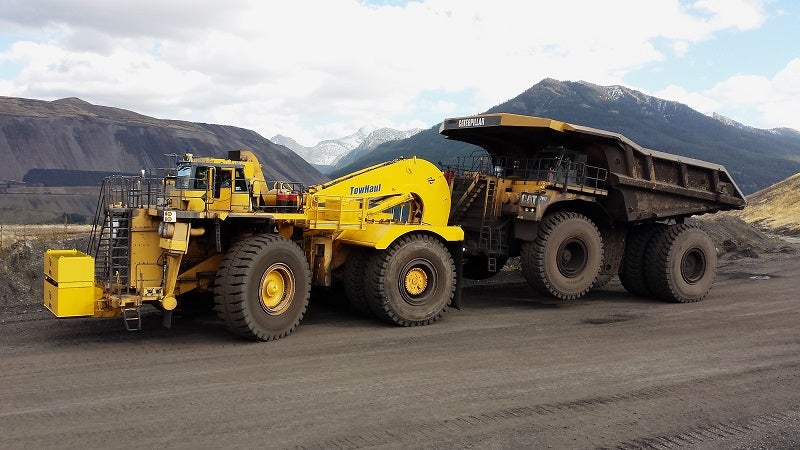 TowHaul Gooseneck towing Komatsu 930E.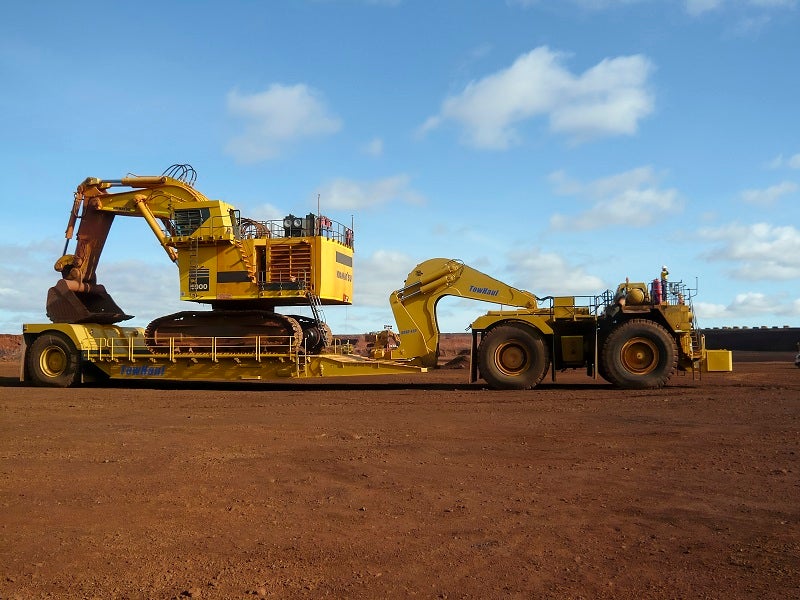 TowHaul 450t Lowboy with Komatsu PC4000.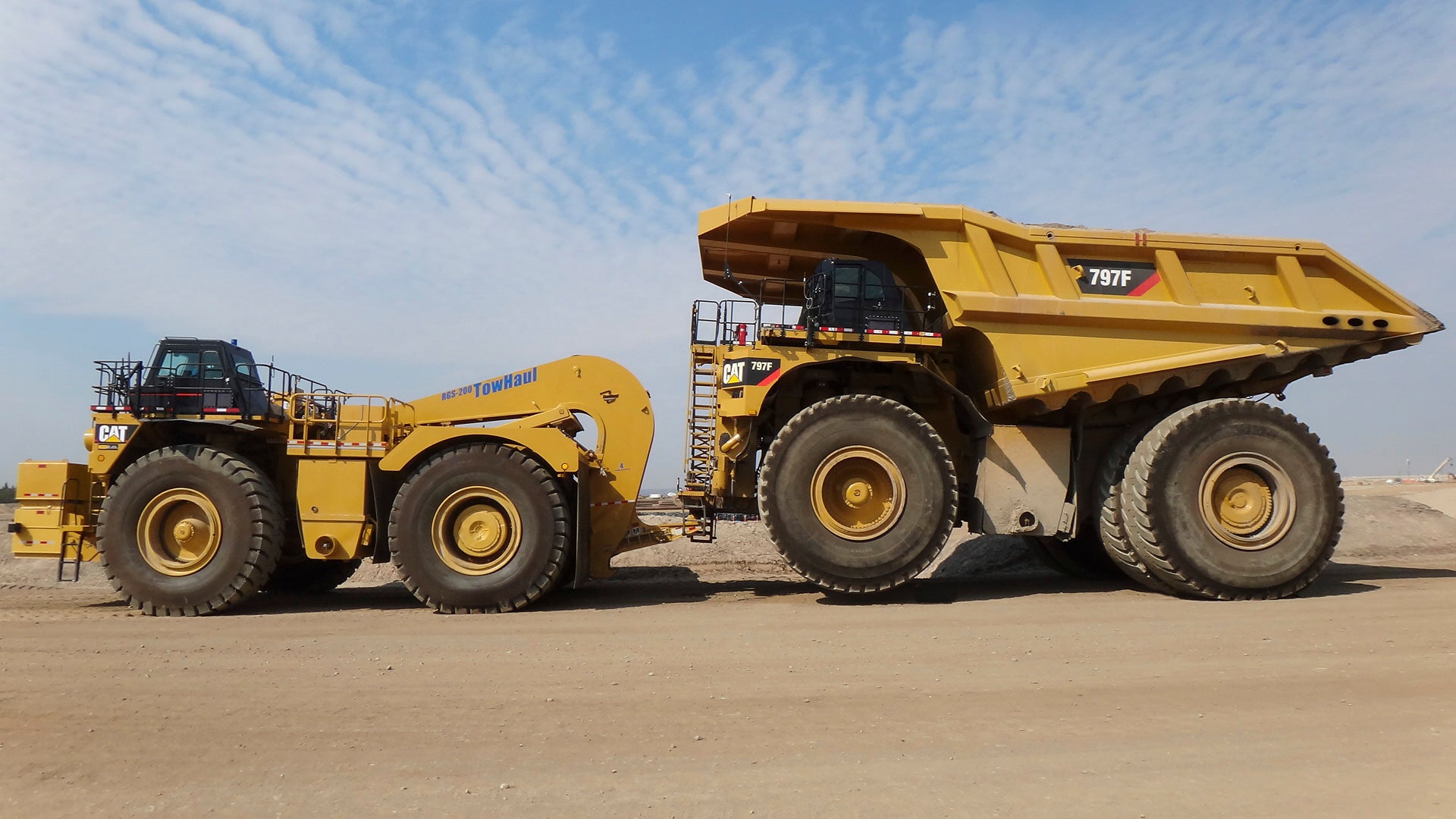 TowHaul Gooseneck towing CAT 797.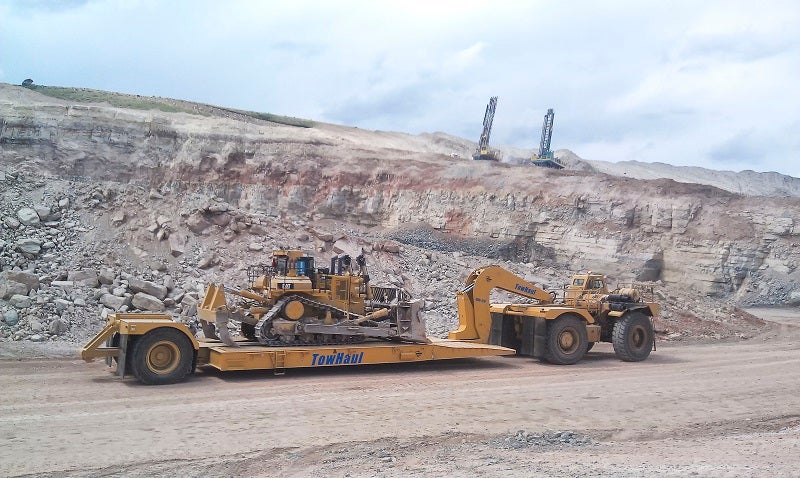 TowHaul Lowboy with dozer.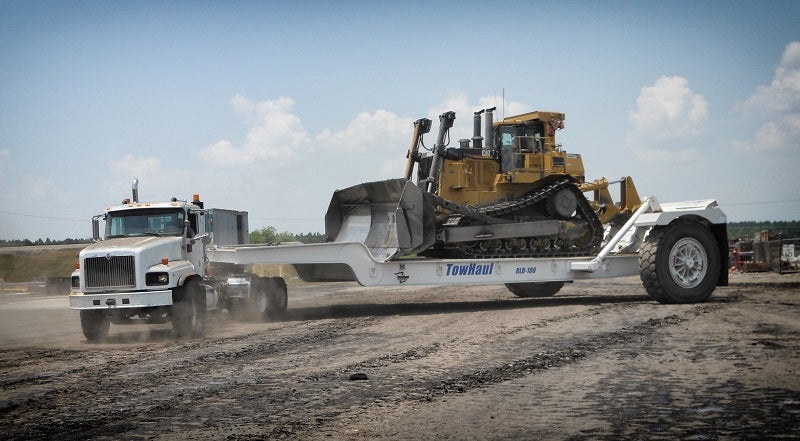 TowHaul Rear Loading Trailer (RLD) with dozer.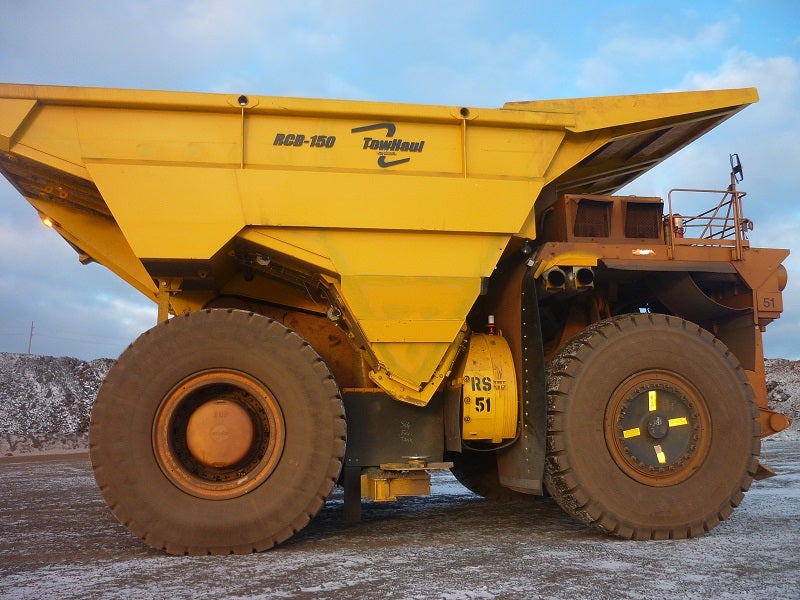 TowHaul Road Conditioning Body (sand spreader).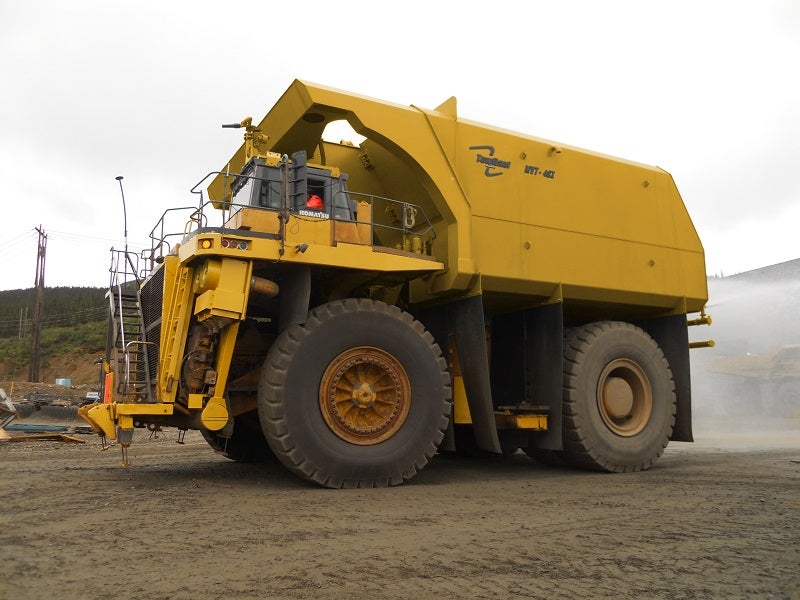 TowHaul Maximum Volume Water (MVT).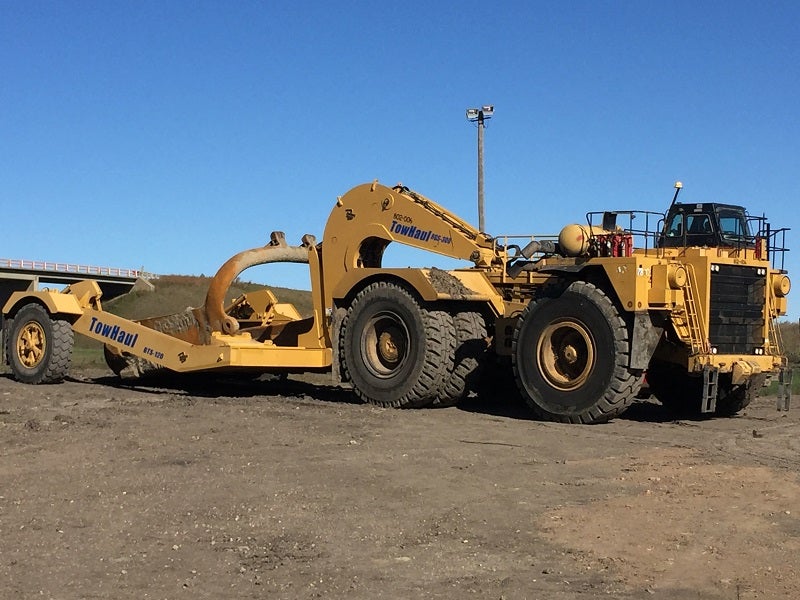 TowHaul Dragline Bucket Transporter (BTS).
In addition, the Gooseneck can connect with other speciality trailers built by TowHaul such as the Dragline Bucket Transporter or water tank carrier. A single haul truck equipped with a TowHaul Gooseneck can perform multiple functions on a mine site to provide unmatched versatility.
Front Loading Lowboys for fast, efficient equipment loading
TowHaul's flagship product is the front-loading lowboy, which features a single haul truck type axle, low-profile ramps for efficient equipment loading, and is modular to facilitate shipping and installation on site.
The TowHaul Low-Profile Modular trailer utilises either a new, dry-drum brake axle with 49in or 51in tyres or a rebuilt Caterpillar axle with our patented, ground-driven brake cooling system for tyres up to 63in.
Other mobility solutions from TowHaul
In addition to our lowboys and multi-purpose goosenecks, we also provide interchangeable water tanks and road conditioning bodies (sand spreaders), water tank trailers, bucket transporters and customised trailers.
About TowHaul
TowHaul focuses on developing the world's finest lowboys and haul truck recovery systems for the mining industry. Every piece of equipment we design, manufacture and service is made with adverse surface mining conditions in mind.
With more than 40 years of experience and over 240 units operating worldwide on six continents, TowHaul will build a machine to help decrease costs and increase mobility for your mine operation.