Ownership
Freeport McMoRan Copper & Gold (72%), Sumitomo (15%), SMM Morenci (13%)
Mineral Types
Chalcocite, pyrite, chrysocolla, malachite and molybdenite
Reserves
Proven and probable: 3,574Mt of millable ore
Production Capacity
More than 125 million tons a year of copper
Mining
Large-scale open pit
Processing
Crushing, grinding and agglomeration, leach, solvent extraction / electrowinning
Open-pit mining
Bucyrus drills, P&H shovels, Caterpillar trucks, conveyor system
Copper recovery
Milling-agglomeration circuits, Rahco leach-dump stackers, SX/EW plants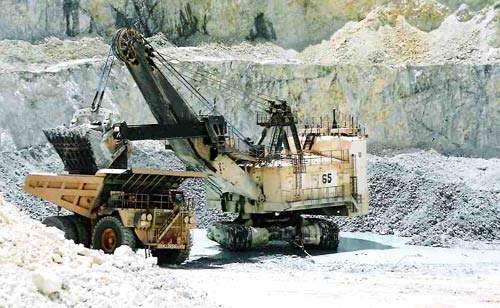 A P&H 2800 mining shovel loading a Caterpillar 973 hauler.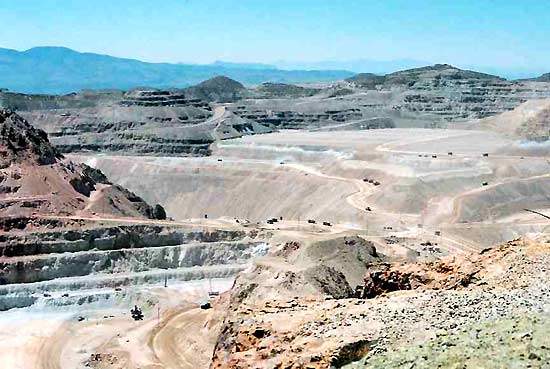 Hauling waste rock to backfill the worked-out pit requires a big truck fleet.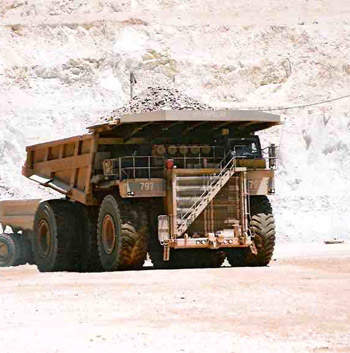 One of Morenci's Caterpillar 797,272t (300st) capacity mechanical-drive haul trucks.
Low-grade ore is ball-milled before being agglomerated and dump-leached to recover its copper content.
The Detroit Copper Company started mining at Morenci, 16km south of Silver City, Arizona, in 1872. Copper Queen Consolidated Mining bought the property in 1885, with the company name changed to Phelps Dodge in 1917.
Ninety years later in March 2007, Phelps Dodge merged with Freeport McMoRan Copper & Gold, whose principal asset is the massive Grasberg copper-gold mine in Indonesia, in an agreed $25.9bn takeover by Freeport, the smaller of the two companies.
Freeport-McMoRan sold a 13% stake in Morenci mine to Sumitomo Metal Mining (SMM) in May 2016.
Morenci copper mine development
"Waste is mainly used to backfill the Morenci pit, while the ore, which averaged 0.29% Cu in 2004, is hauled to in-pit primary crushers."
Morenci is the largest copper producer in North America and remains a major contributor to Phelps's copper output, which is second only to that of Chile's Codelco. In 1986, Phelps Dodge Morenci was established as a partnership between Phelps Dodge Mining Company (72%) and Sumitomo Metal Mining Arizona Inc. The latter belongs to Sumitomo Corp. (15%) and Sumitomo Metal Mining (13%).
For many years as an integrated mine-concentrator-smelter operation, Morenci pioneered the large-scale hydrometallurgical treatment of mined copper ore by dump leaching, solvent extraction (SX) and electrowinning (EW) during 1985, in parallel with conventional treatment.
In 1999, Phelps Dodge started a $220m mine-for-leach (MFL) conversion project, and from mid-2001 until 2006 produced all its copper this way. However, in 2005, the company announced the go-ahead for a $210m project to create the world's first commercial copper-concentrate leaching / direct electrowinning operation at Morenci, a proprietary technology that allows primary sulphide ore treatment by leaching in combination with secondary ore processing.
As well as new leach-electrowin capacity, the project required reopening the mothballed Morenci concentrator. This programme was accelerated in 2006 to provide copper-in-concentrate for treatment at Phelps's Miami smelter, also in Arizona, before completion of the hydrometallurgical facilities at Morenci.
The Morenci mine and largely company-owned town are located at an elevation of 1,447m above sea level. The operation employs approximately 2,000 people who work 8h or 12h shift rotations.
A feasibility study was conducted for an expansion project to raise the current milling rate from 50,000tpd to 115,000tpd. The Morenci mill expansion project began operations in in May 2014 and achieved full milling rates in the second quarter of 2015.
Geology and copper reserves at Morenci mine, Arizona
Copper mineralisation, identified by a regiment of California Volunteers in 1865, turned out to be part of a major porphyry copper ore body extending across a dissected mountain terrain. Both sulphide and oxide ores occur, pyrite and chalcocite being the main sulphide minerals, and chrysocolla and malachite the predominant oxides. Molybdenite, galena and sphalerite are also present.
Recoverable proven and probable reserves at the mine as of December 2015 stood at 3,574Mt of millable ore, averaging 0.27% Cu, 14.1 billion pounds of Cu and 0.17 billion pounds of Molybdenum.
History of mining at Phelps Dodge's Morenci copper deposit
Phelps mined underground until the 1930s depression, converting to an open-cut operation with rail haulage in 1937. The topography prevented development as a single pit: today the working area extends across 2.5km x 2.2km but is worked as three pits: the Metcalf (within the original Morenci pit), the NWX (Northwest Extension) and the Coronado.
Electric rotary rigs, mainly made by Bucyrus, drill blast holes and P&H 4100 and 2800 series electric rope shovels load the truck fleet. This includes more than 60 Caterpillar units, both 793 (218t capacity) and 797 (272t) models.
Waste is mainly used to backfill the Morenci pit, while the ore, which averaged 0.29% Cu in 2004, is hauled to in-pit primary crushers.
Processing techniques at the largest copper producer in North America
The Morenci (and later Metcalf) conventional concentrators supplied the operation's own smelter until it shut down in 1984, and thereafter other Phelps smelters.
"Morenci is the largest copper producer in North America and remains a major contributor to Phelps's copper output."
When hydrometallurgical processing started, these two mills worked in parallel with two leaching / solvent extraction operations and one electrowinning tankhouse. The MFL conversion required an expansion of the hydrometallurgical facilities to yield 365,000t/y of cathode copper, but led to the Metcalf concentrator being closed and the Morenci unit placed on care-and-maintenance until 2006.
While high-graded ore is conveyed to leach pads within the pit, the bulk of the primary crusher output (63,500t/d of ore) is secondary crushed and conveyed to the Stargo dump-leaching site. This ore is agglomerated for spreading by two Rahco mobile stacking units. Leaching is bacterially assisted, with air blown into alternate lifts.
The total heap and dump leach-liquor yield is 16,500m³/h, copper recovery was 58.5% in 2003. Four SX plants, namely Central, Metcalfe, Stargo and Modoc, feed three tankhouses (Central, Southside and Stargo). The new leaching-electrowinning capacity was incorporated into the existing complex, which is already the world's largest.
Production at Phelps Dodge's Morenci deposit
During 2006, Morenci mined 247Mt of ore, milled 4.1Mt grading 0.56% Cu, placed 230.70Mt of ore onto leach pads, recovered 14,993t copper in concentrate, and electrowon 355,574t of copper cathodes.
Copper production in 2011 stood at 614 million pounds. The mine produced 514 million pounds and 504 million pounds of copper in 2010 and 2009, respectively.
The Morenci mine produced 902 million pounds of copper in 2015.
Related projects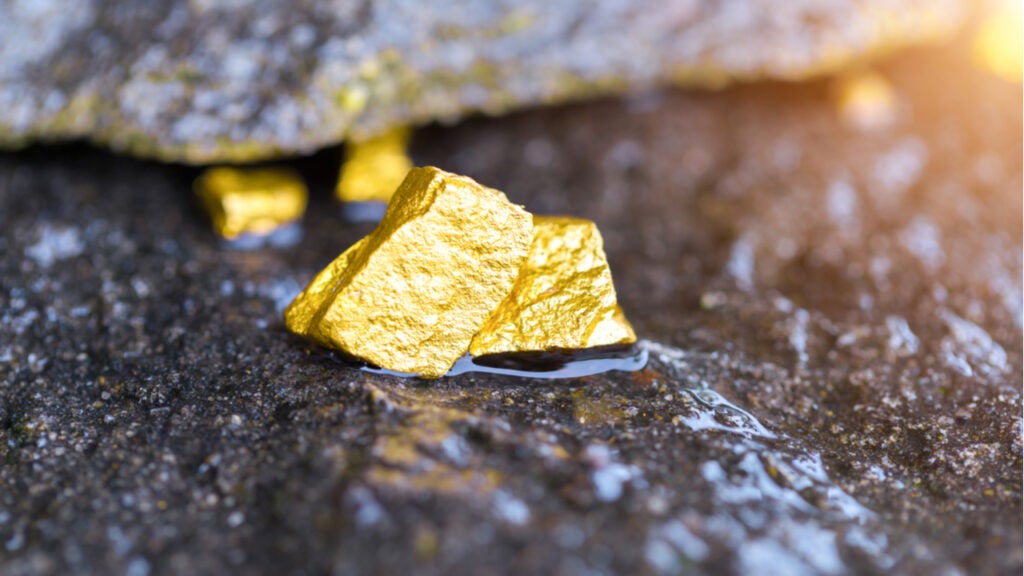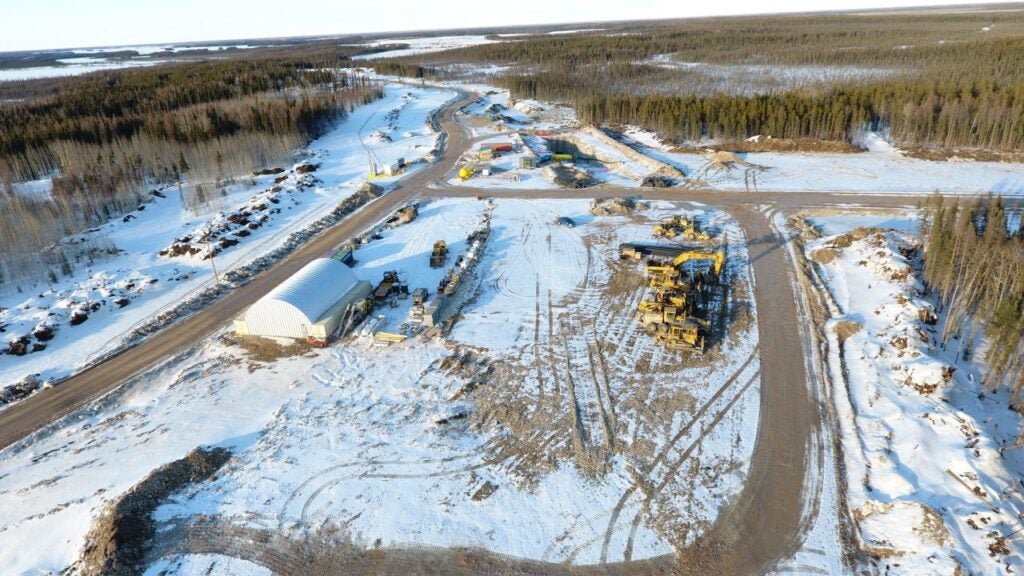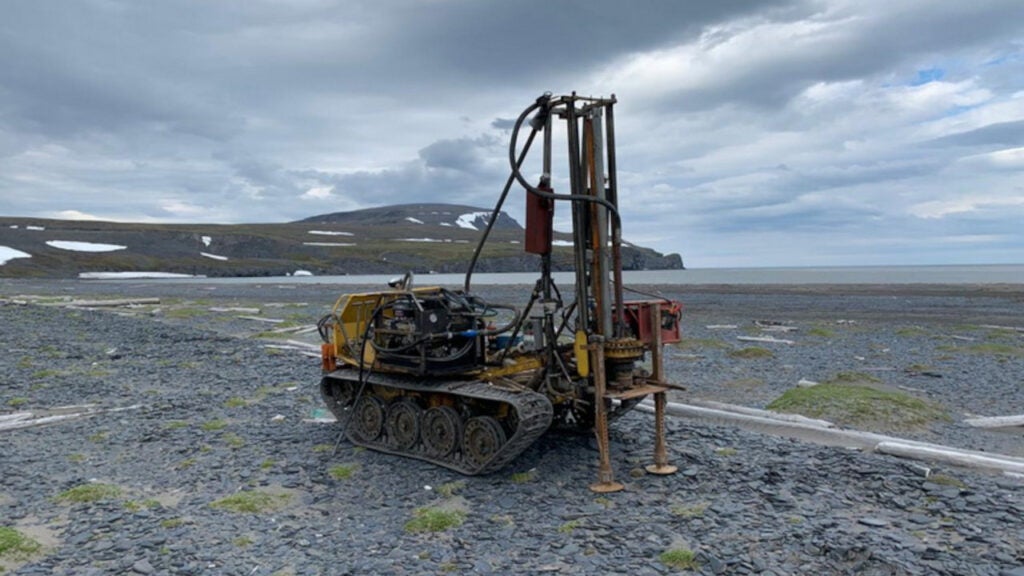 Topics in this article: