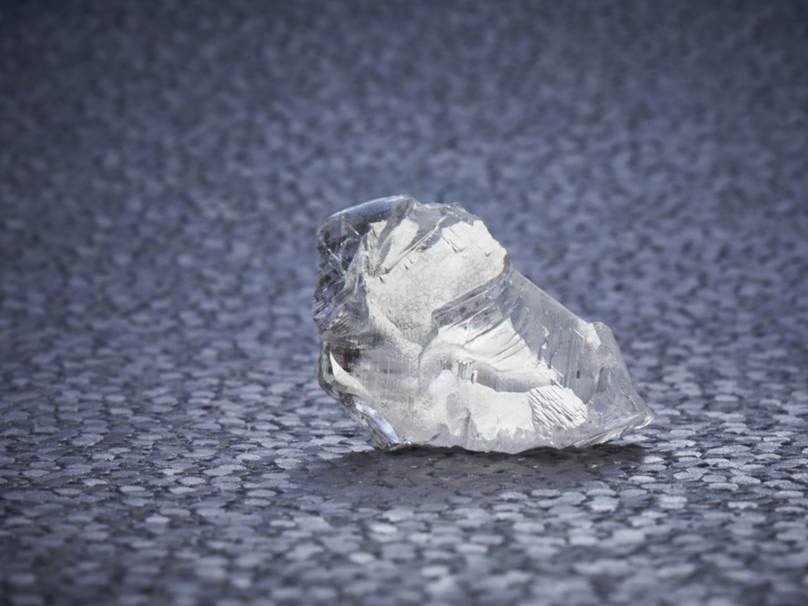 The Ekati diamond mine is located in North-West Territories of Canada. Image: Dominion Diamond Corporation.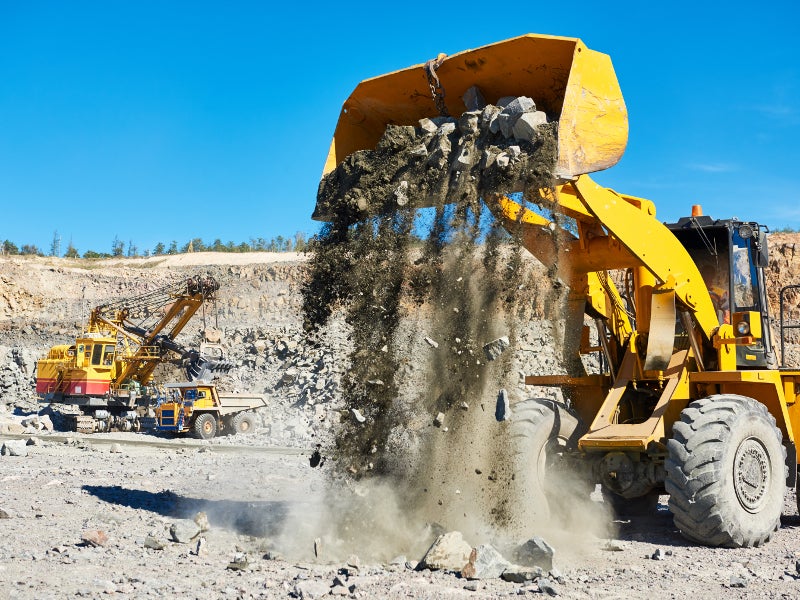 Ekati kimberlite pipes are part of the Lac de Gras kimberlites. Credit: Dmitry Kalinovsky via Shutterstock.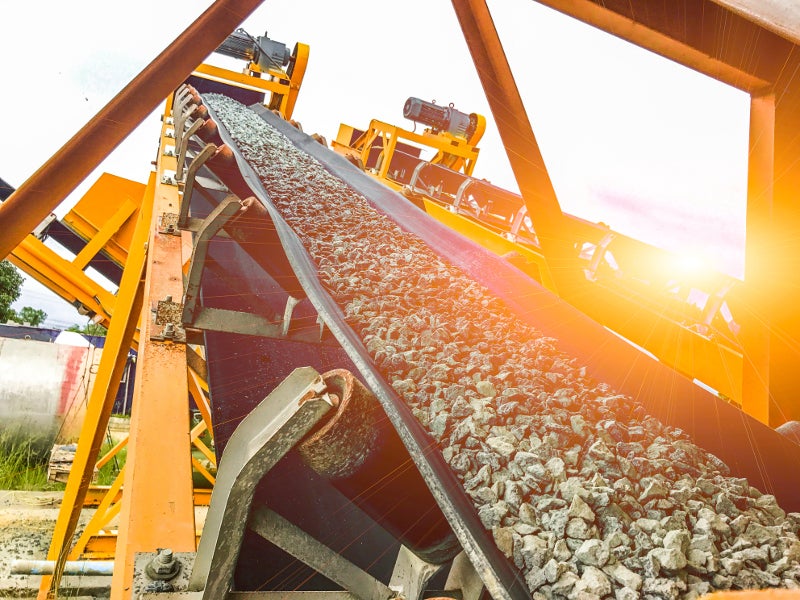 The mine discovered a 78ct diamond in late 2010. Credit: Sangpeht Surat via Shutterstock.
The Ekati diamond mine is approximately 300km north-east of Yellowknife, near Lac de Gras in Canada's North-West Territories. It is Canada's first surface and underground diamond mine.
Dominion Diamond (DDC) acquired the mine from BHP Billiton in April 2013 and was owned by DDC and Archon Minerals till 2017. The companies signed an agreement in 2017 to convert Archon's participating joint venture interest in the Buffer zone at Ekati to a royalty equal to 2.3% of all future gross revenue from diamonds produced from the Buffer zone.
Dominion Diamond entered an agreement with an affiliate of Washington in May 2020, under which the latter acquired the majority of Dominion's assets.
Ekati was discovered in 1991 and formally commenced diamond production in October 1998. It achieved the one-million-tonne production milestone by 1999. A 78ct diamond was discovered at the mine in late 2010. It was the first time in 12 years of production that a diamond of such a significant gem quality was discovered at Ekati.
Ekati's mine life is till 2034, including the Misery underground and the Jay project. It is expected to extend to 2042 following exploration and project evaluation activities.
Ekati diamond mine geology and reserves
The Ekati kimberlite pipes are part of the Lac de Gras kimberlites, which are similar to those of South Africa and Russia, with all the kimberlite pipes being overlain by small lakes. The kimberlites intrude both granitoids and metasediments and are mostly associated with dykes and lineaments.
The kimberlite pipes extend to depths between 400m and 600m below the current land surface. Fault zones, fault intersections and dyke swarms control the distribution of kimberlites. Fine-grained sediments are categorised as xenoliths and the disaggregated material indicates the existence of sedimentary cover during kimberlite emplacement.
The pipe infill at Ekati is classified into six rock types, namely magmatic kimberlite, tuffisitic kimberlite, primary volcaniclastic kimberlite, olivine-rich volcaniclastic kimberlite, mud-rich, resedimented volcaniclastic kimberlite (RVK), and kimberlitic sediments.
Olivine-rich re-sedimented volcaniclastic and primary volcaniclastic types of mineralisation are predominantly found at Ekati.
The probable reserves of Ekati mine as of 31 July 2016 are estimated to be 70Mt containing 109.6Mct grading at 1.6ct/t.
Ekati mine plan and details
To date, 150 kimberlite bodies have been discovered within the project's concession area, although most of these do not carry economic diamond concentrations. The mining plan focused mainly on open-pit mining from the Panda, Koala, Fox, Beartooth, Pigeon, Sable and Misery orebodies, with subsequent underground production from Panda and Koala.
Open-pit mining started on the Panda pipe and Koala, Misery and Fox pipes were sequentially developed, between 35Mpta and 40Mtpa of waste rock excavated from the pits. The ore is processed at the 18,000tpd processing plant. The 3.4km Panda Diversion Channel diverts water around the Panda and Koala Lakes into Kodiak Lake.
Open-pit operations at the Koala mine ended in 2007, while the underground operation, which began in 2007, ended in 2015. Mining operations at the Misery mine were completed in 2006 and pre-stripping works for a second phase are currently undertaken, with production achieved in early-2016.
The Lynx kimberlite pipe is located within the south-eastern part of the Ekati property, which is approximately 30km from Ekati main site facilities.
A pre-feasibility study for the Sable project and a feasibility study for the Jay project was completed in 2016.
As of 2018, Lynx, Sable, and Pigeon are open-pit operations and Koala is an underground operation.
Mining equipment includes four Driltech D90KS blast hole drills, two Demag H655SO diesel-hydraulic shovels, ten Caterpillar D10R bulldozers, a Cat 994 loader, a Cat 5120 hydraulic excavator, four Cat 992 loaders and other support equipment. A total of 13 240t Cat haul trucks, three 170t Cat 793 haul trucks and 11 100t Cat 777D haul trucks carry waste and ore from the pits.
Diamond recovery at Ekati mine
In the process plant, a gyratory primary crusher reduces the ore to -300mm, coarse ore being stockpiled in a 20,000t storage building. A hot water-flushed cone crusher reduces the ore to 75mm before a high-pressure roll crusher reduces it to minus 25mm.
Primary and secondary scrubbers and de-gritting and sanding sections remove fine waste material for disposal. Heavy-medium separation (HMS) using slurried water and ground ferrosilicon separates a diamond concentrate from the crushed ore. Finally, X-ray fluorescence sorters are used to extract the diamonds from the HMS concentrate.
Underground expansion of the Panda underground project
The development of the $182m Panda underground project was completed in 2006. It produces approximately 2,600tpd of ore and provides approximately 40% of Ekati's output by value.
The Koala underground mine was approved in June 2006 and production started in December 2007. The mine produced about 6.8Mct of diamonds grading at 1.50ct/t until the first half of 2013. An additional 5.8Mt is anticipated to be mined from underground mining by 2019.
In June 2011, BHP Billiton planned a $400m expansion of the Misery open-pit project. The mining operations of Pigeon and Misery open pits began in 2015.
Details of Fox Deep and Misery Deep projects
The Fox Deep project will be below the mined-out Fox open pit. The resource model following an RC drilling campaign at Fox Deep showed an increase in indicated mineral resource to 45.6Mt and 16.5Mct as of 31 January 2017. A pre-feasibility study on Fox Deep was initiated based on these results.
An updated mine design is being planned based on an incline caving method, which was successfully used at the Koala underground operation.
The Misery Deep pre-feasibility study reported positive results in May 2017. The project has probable mineral reserves of 1.8Mt and 8.7Mct and will enhance the production profile at the mine from 2020 to 2023.
Infrastructure
The Ekati mine is accessed via a 500km seasonal ice road, which will be rebuilt every year. The only other transportation mode is by air from Yellowknife.
Contractors involved in Ekati diamond mine project
A consortium known as Ekati Construction Alliance was the general construction contractor for the Ekati mine. The consortium included JT, Ryfran Electric, Clark Builders, Adco North, Nahanni, GAP Electric, Hay River Mechanical, and JSL.
Finning and Transwest Mining Systems provided heavy-duty mechanics and apprentice services. Nuna Logistics provided equipment operators and labourers for the project.
The contract for the construction of camp infrastructure at the push back expansion project of the Misery Pit was awarded to the joint venture of Det'on Cho Nahanni Construction.
Procon Holding was contracted to conduct underground development for the Ekati mine.
SRK Consulting conducted the preliminary economic assessment for the Fox Deep project.