CiDRA Minerals Processing provides customers with the ability to convert data to knowledge to action.
It is our mission to deliver game-changing technologies that provide accurate, real-time data that can be used to optimize industrial processes, maximize recovery, and reduce costs. Our products, systems, and enhanced recovery services provide our customers with new insight into their processes that will allow them to improve their company's performance.
Data-driven process optimization
The CYCLONEtrac™ Particle Size Tracking (PST) system is the only commercial technology capable of providing a highly reliable system for direct, real time measurement of the particle size in the overflow of individual cyclones. This enables real-time closed-circuit grind control strategies targeting improved mineral recovery, plant throughput, as well as for plants to reach their maximum Net Metal Production (NMP).
The PST system was designed with an industry partner to provide operators with actionable information that when properly leveraged can bring sustainable value to their enterprise.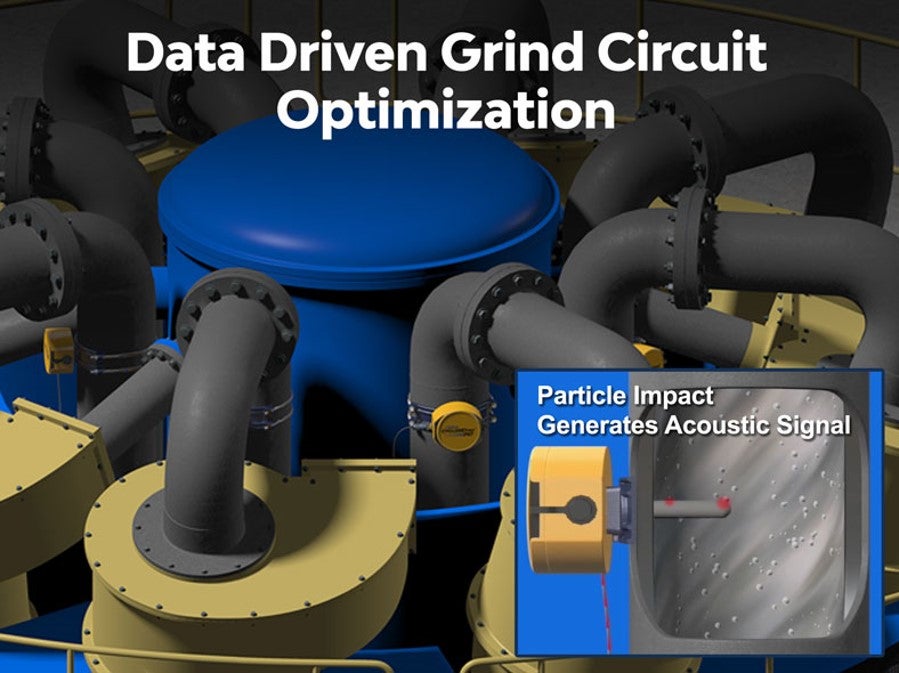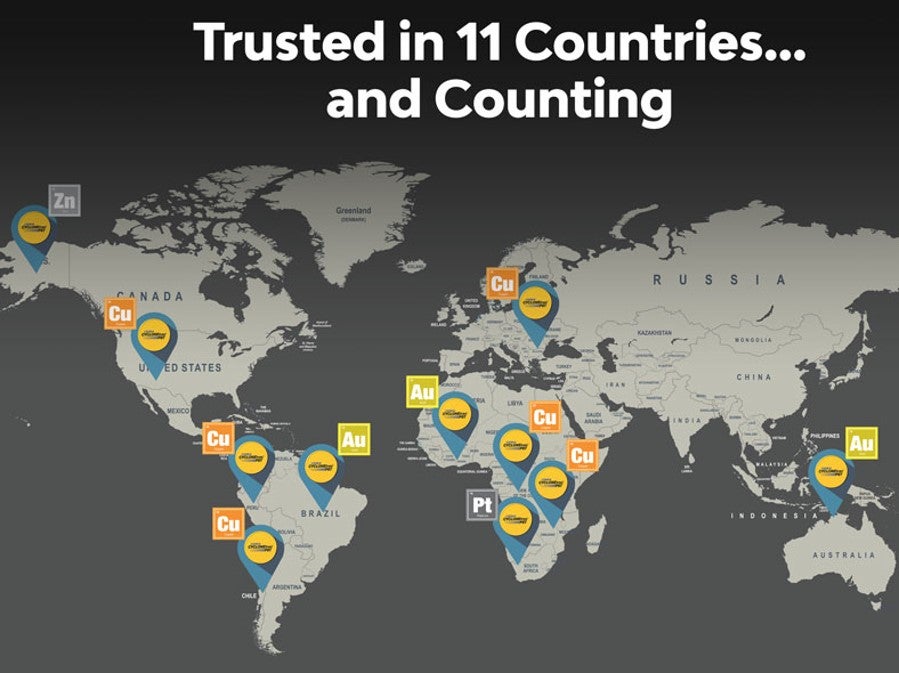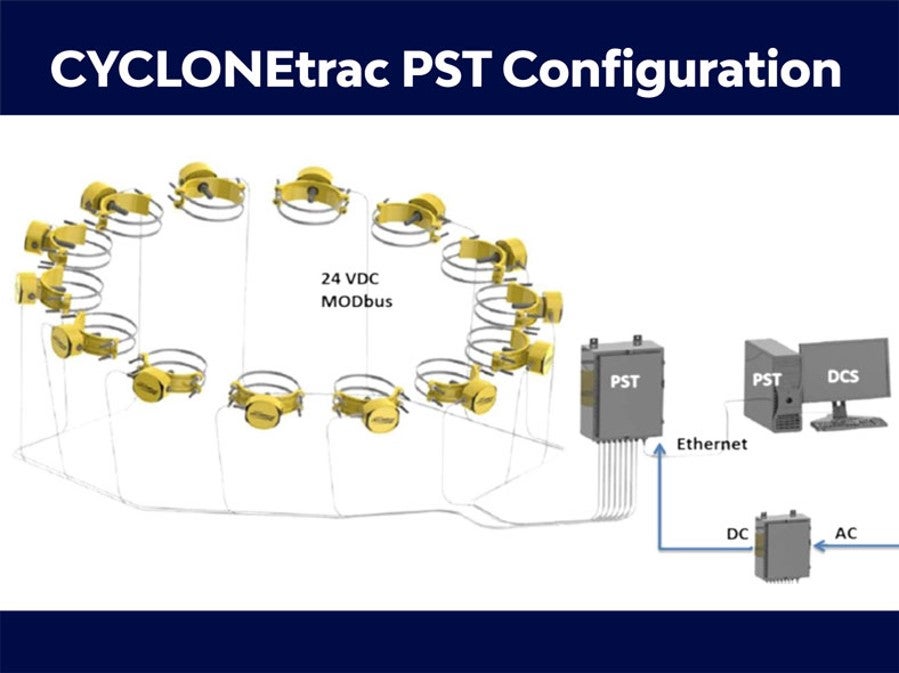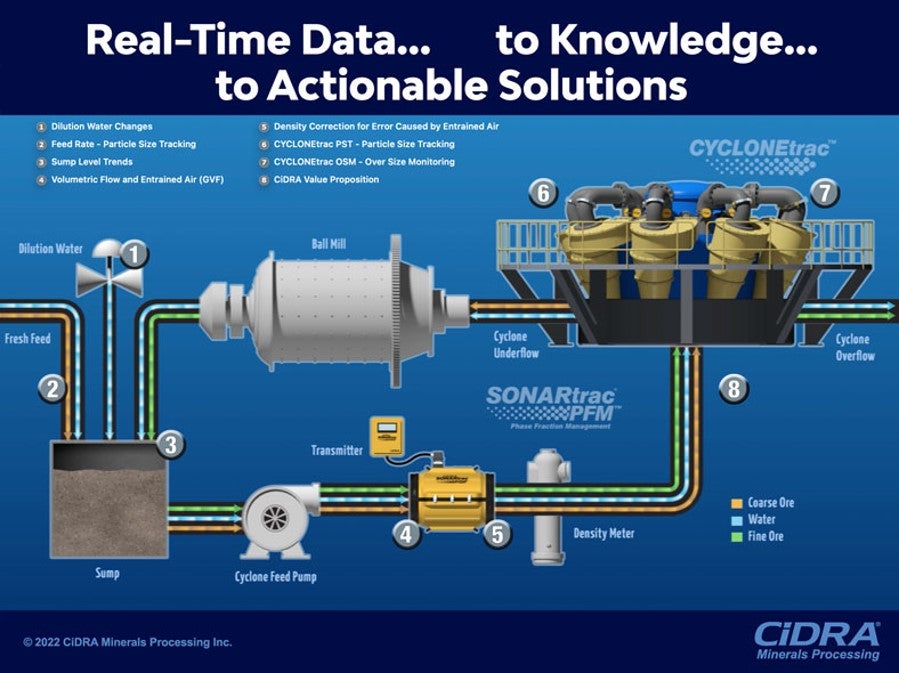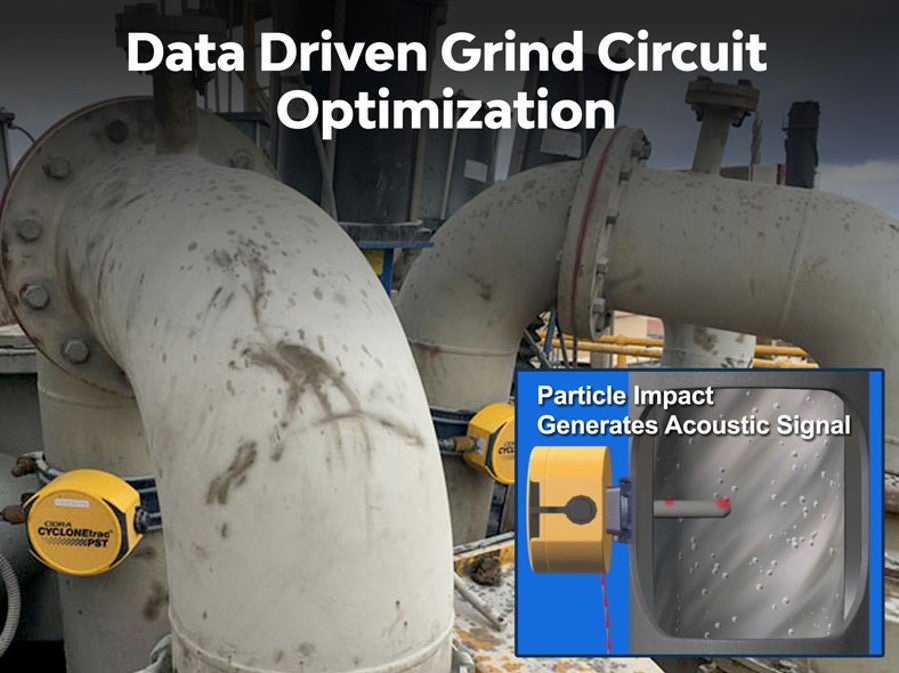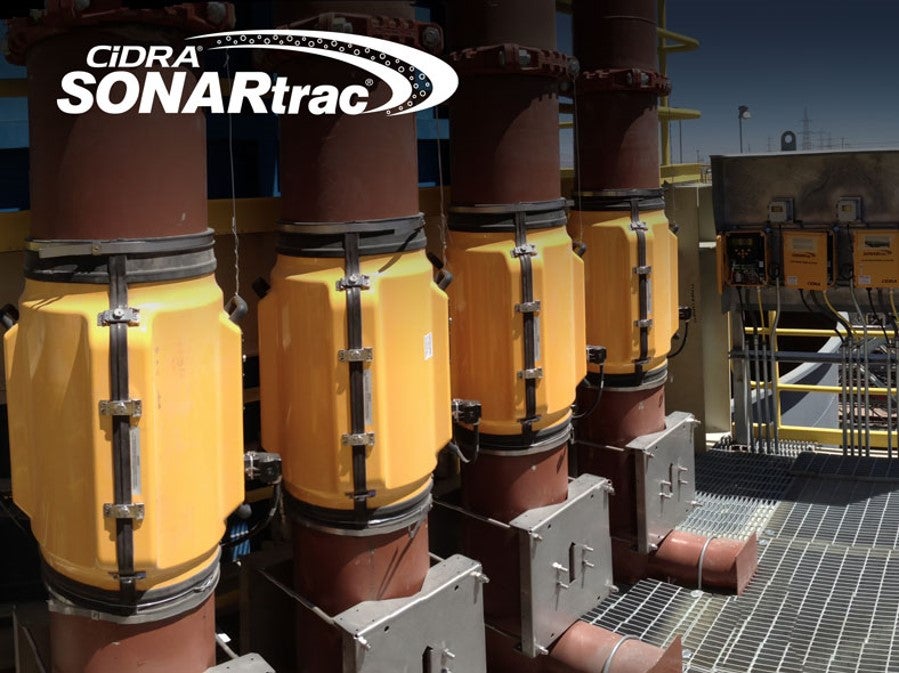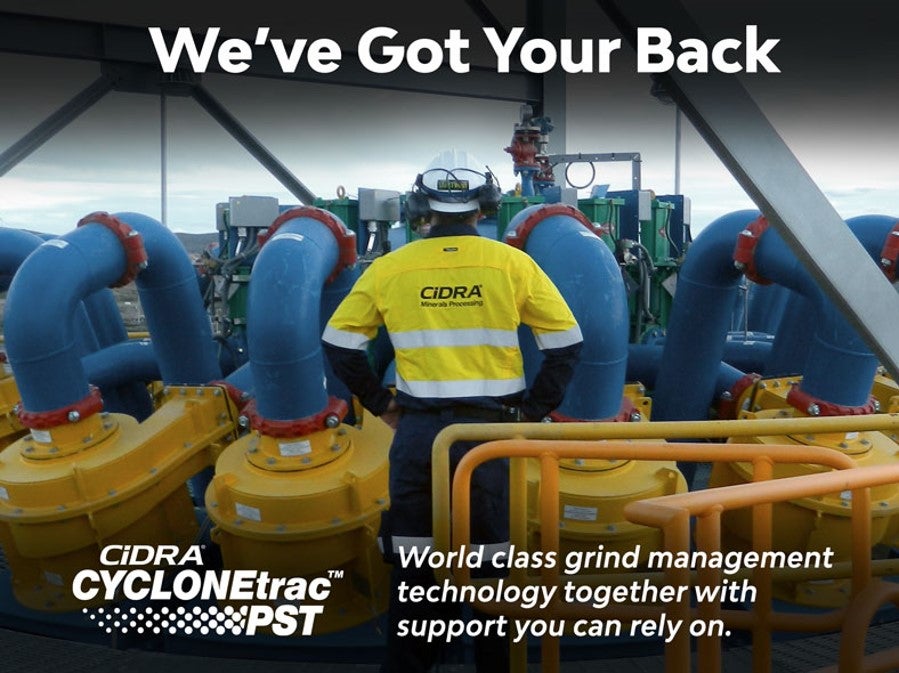 Some key features and benefits of the PST system are:
Up to five real-time, direct particle size measurements every 4 seconds
Enables automated grind process control of the circuit (Macro control)
Enables individual cyclone management and control (Micro Control)
Controlling particle size over the operating range to prevent roping before it occurs
Condition-based monitoring at individual cyclone level
Reduction of oversize going to flotation cells
Lower water and energy consumption
The CYCLONEtrac PST system comprises junction boxes, SMARTsensors fixed to each individual hydrocyclone overflow pipe, and a control room computer. The sensor provides condition-based monitoring which eliminates the need to manually measure probe wear. The SMARTsensor is wired to the junction boxes located near the hydrocyclone battery, which receives 100V-240V AC power and supplies both 24V DC power and MODbus communications to the sensor assemblies. The junction box also communicates with the CYCLONEtrac computer in the Control Room using industrial ethernet.
The computer is connected to the internet to provide remote monitoring and support from the CiDRA Global Data Center, where technicians monitor and optimize the PST system performance and provide up-to-date information regarding the health of the PST system hardware.
With the CYCLONEtrac PST technology, concentrators around the world have been able to implement an advanced control strategy based on the continuous measurement of the size of the product, making it possible to keep particle size in a variation band as narrow as possible, always complying with the different natural barriers of the process.
Greater stability of the milling process, alone, can bring significant additional benefits in downstream capacity and throughput, but now with the availability of reliable, real-time product size measurements, the process can move closer to process barriers without risking process interruptions or unplanned plant shutdowns.
Sonar-enabled dual-measurement flow and gas volume fraction monitoring systems
CiDRA's patented SONARtrac® sonar technology utilizes array processing techniques to provide two distinct, but synergistic measurements, volumetric flow and entrained air per cent by volume, thereby providing process engineers, metallurgists, and operations personnel with a powerful combination of unique, real-time, value-based tools to reduce process variability and help optimize the process.
The first technique measures volumetric flow rate by monitoring the turbulent 'eddies' within the process flow. Passive sonar flow technology provides a direct measurement of the average bulk velocity and provides a full-bore measurement. As with other velocity-based flow meters, knowing the inner diameter of the pipe, the volumetric flow is derived.
The second technique measures the speed at which sound propagates through the fluid to provide compositional information. The sound speed measurement made by the passive sonar meter is also a real-time, direct measurement from which the gas void fraction (entrained air per cent by volume) measurement is derived. Both the volumetric flow and entrained air measurements can be provided as separate outputs to the DCS. The entrained air measurement is particularly synergistic with the SONARtrac volumetric flow meter in that the measured sound speed can be used to determine the volumetric fraction of the two-component mixture, whereby the total volume of the flow can be adjusted to a 'true' flow measurement of the slurry or liquid flow.
Passive sonar technology is the solution for a more accurate, reliable, and repeatable measurement of volumetric flow than any other option on the market, with zero maintenance requirements. Because the passive sonar flow meters do not contact the process media, they have extremely long lives. SONARtrac meters have been in service since 2003 and require zero maintenance and need no recalibration. In addition, novel performance gains can be achieved by utilizing the entrained air measurement for nuclear density measurement correction, monitoring and highlighting process disruptions to take corrective actions that lead to recovery improvements based on a more uniform particle size distribution feed to flotation.
About CiDRA
CiDRA Minerals Processing is a trusted partner of major mining companies and operates in more than 400 mining operations in more than 45 countries across the globe. The safety of our internal and external stakeholders together with meeting our customers' unserved needs are the main driver for CiDRA's passion for innovation and ingenuity and what has led us to develop industry-specific product optimization solutions. CiDRA provides step-change technologies that enable customers to convert real-time process measurements into actionable information and knowledge.
Being a private company has allowed CiDRA to maintain its investment levels in R&D and technologies that drive recovery, reliability, and sustainability initiatives, even when the mining industry and economy is in a downturn and maintains its 4,180m² research and manufacturing facilities for over 25 years.
From CYCLONEtrac™ grind management technology, which provides real-time, on-line, particle size measurements at the individual cyclone level, to its SONARtrac® process technology for flow and entrained air measurements, CiDRA patented technologies are recognized as an industry leader.
World-class process optimization technology together with world class support you can rely on. CiDRA has your back.