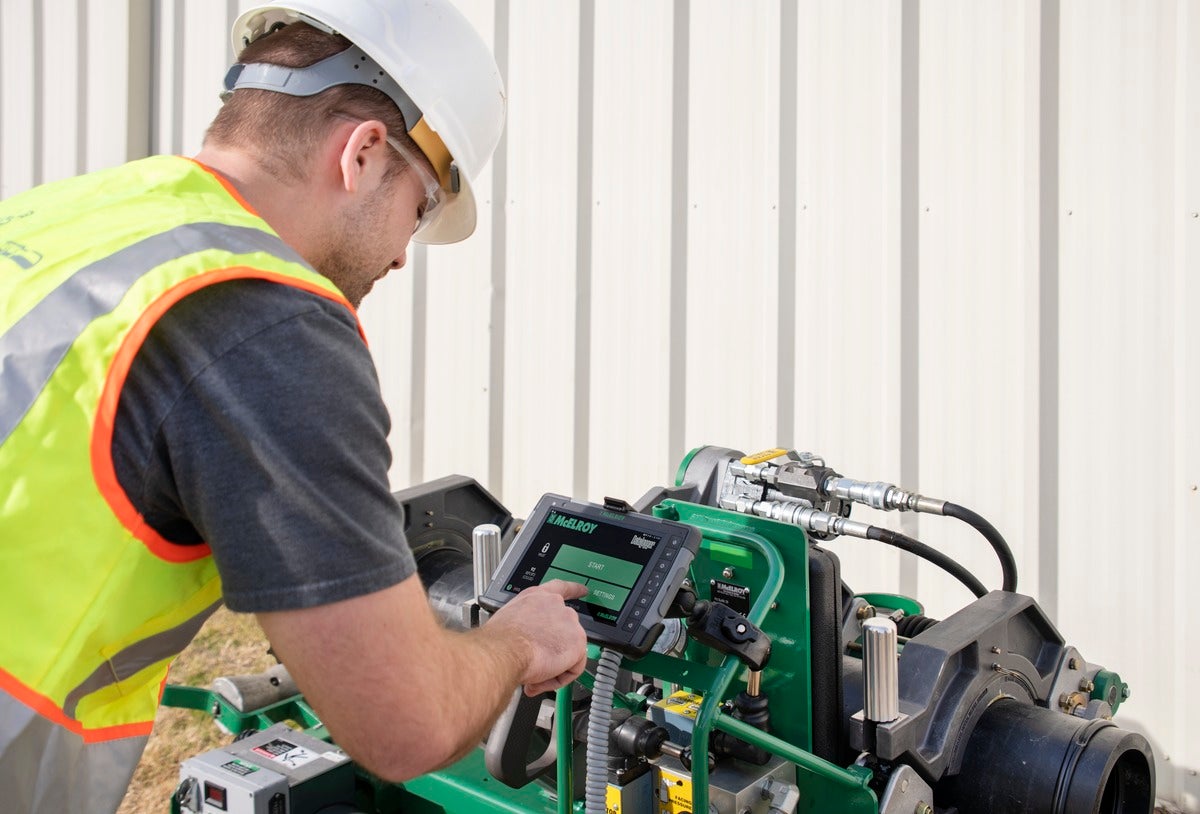 For more than 60 years, McElroy has committed to providing innovative, quality products and services. McElroy designs and manufactures a comprehensive line of fusion equipment for joining thermoplastic pipe including high-density polyethylene (HDPE).
The company offers a complete range of accessories that are designed to increase onsite productivity and efficiency. Its commitment to the industry includes an extensive training program through McElroy University to ensure that operators and inspectors develop best practices in the quality and reliability of fused pipe systems.
Fusion machines for the mining industry
HDPE and heat-fused joints have played a major role in the mining industry. The combination of thermoplastic pipe, which does not corrode, and heat fusion offers a cleaner solution without the risk of leaks. HDPE is resistant to the abrasive acid water often found in mines. The fusion machine heat welds two pipe surfaces together to create one monolithic pipe. This eliminates the chance for leaks to develop at the joints. Mining sites worldwide have chosen this combination for a variety of reasons.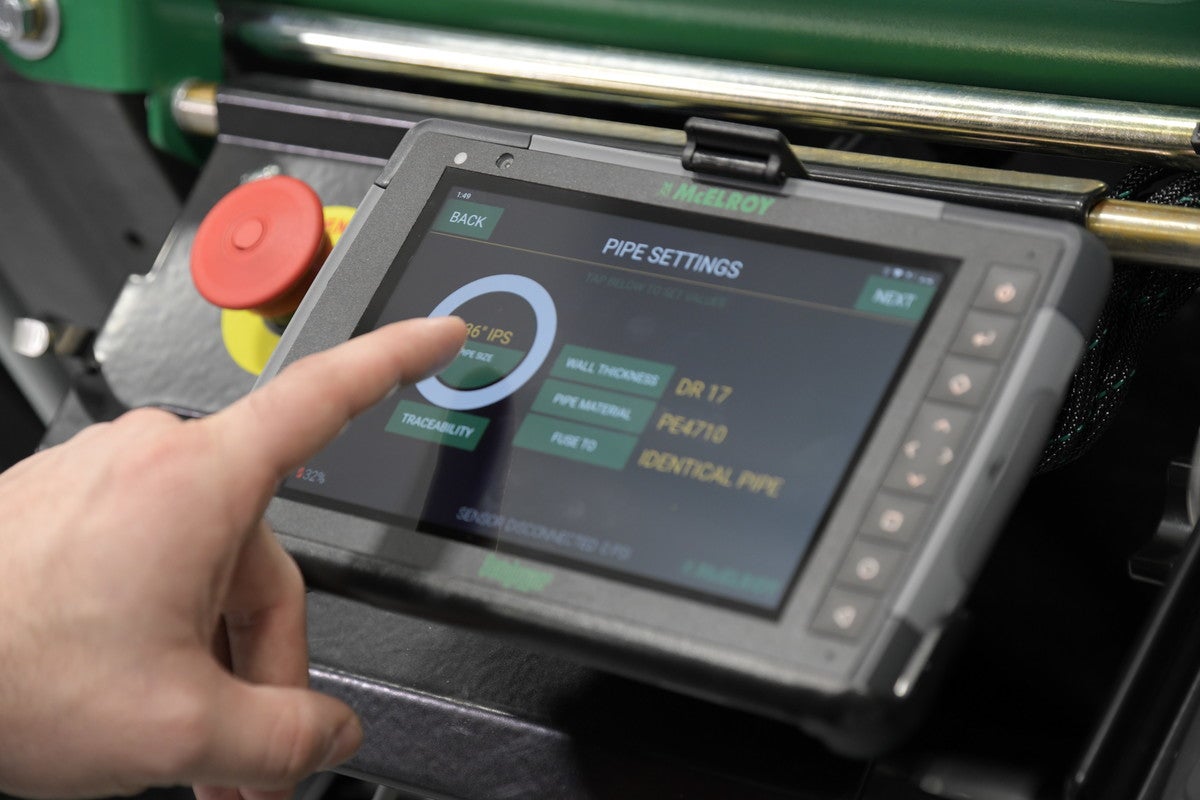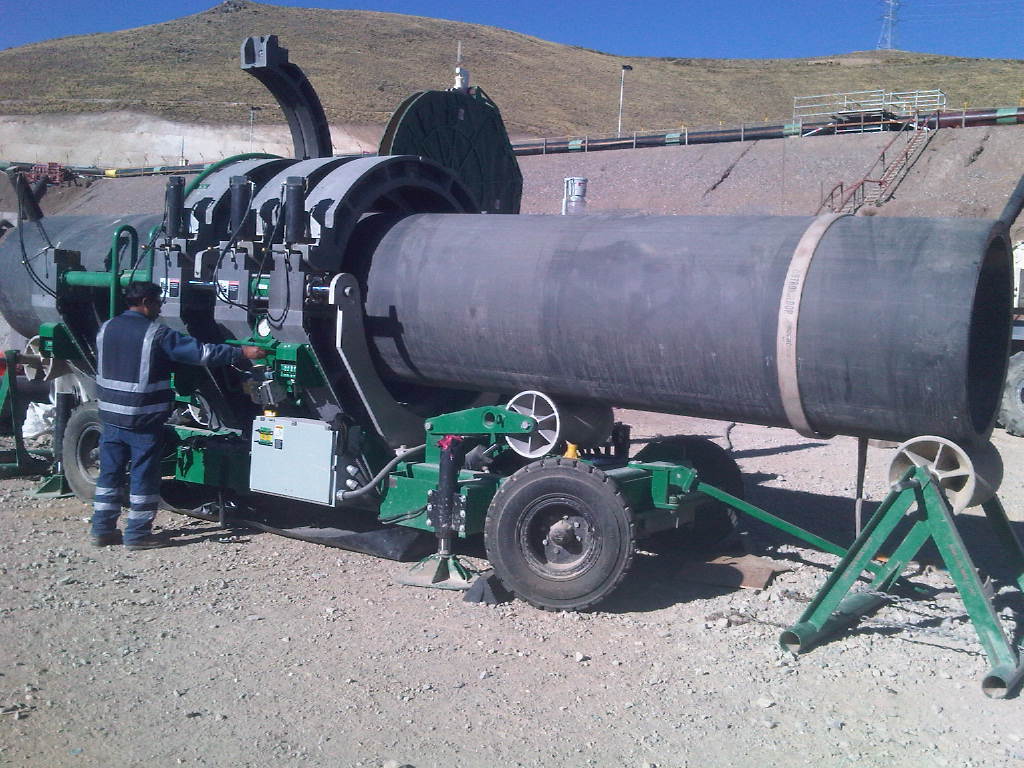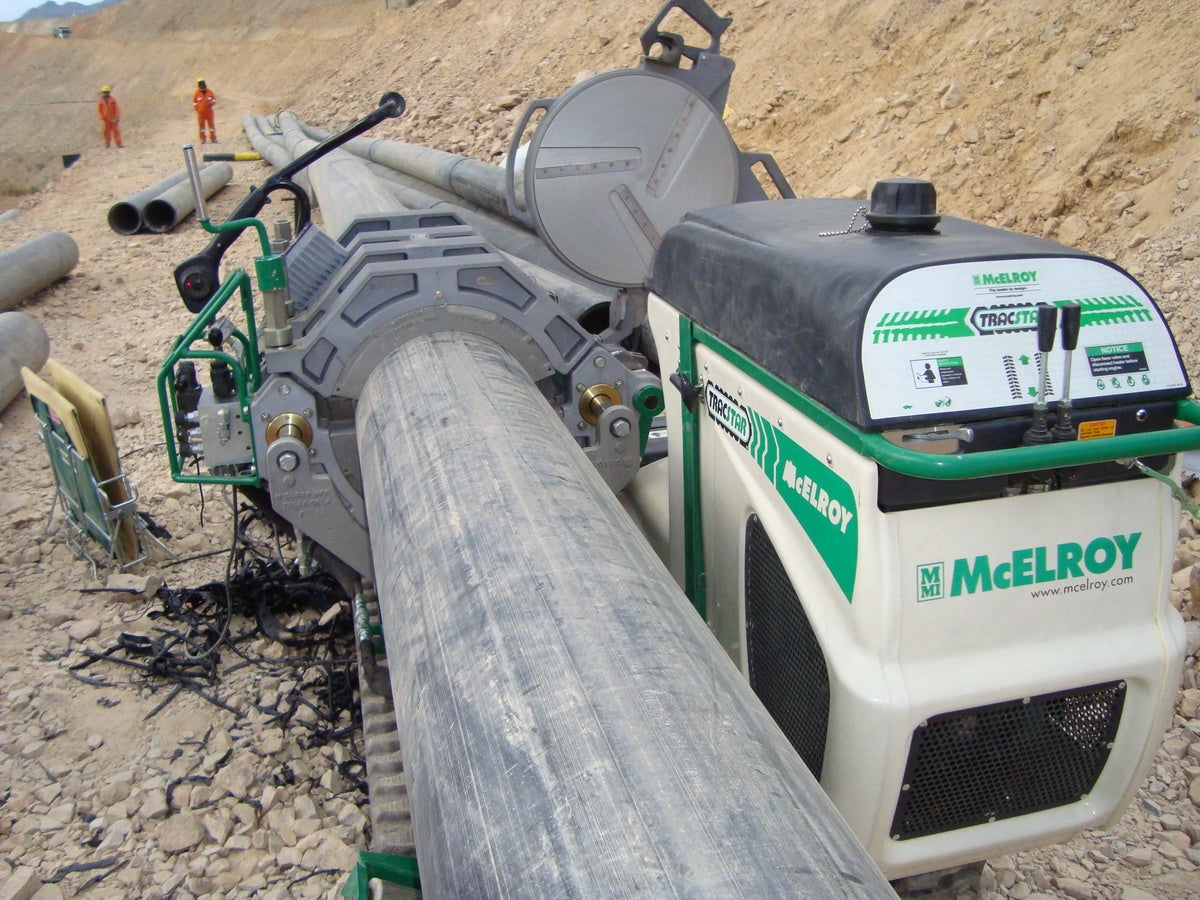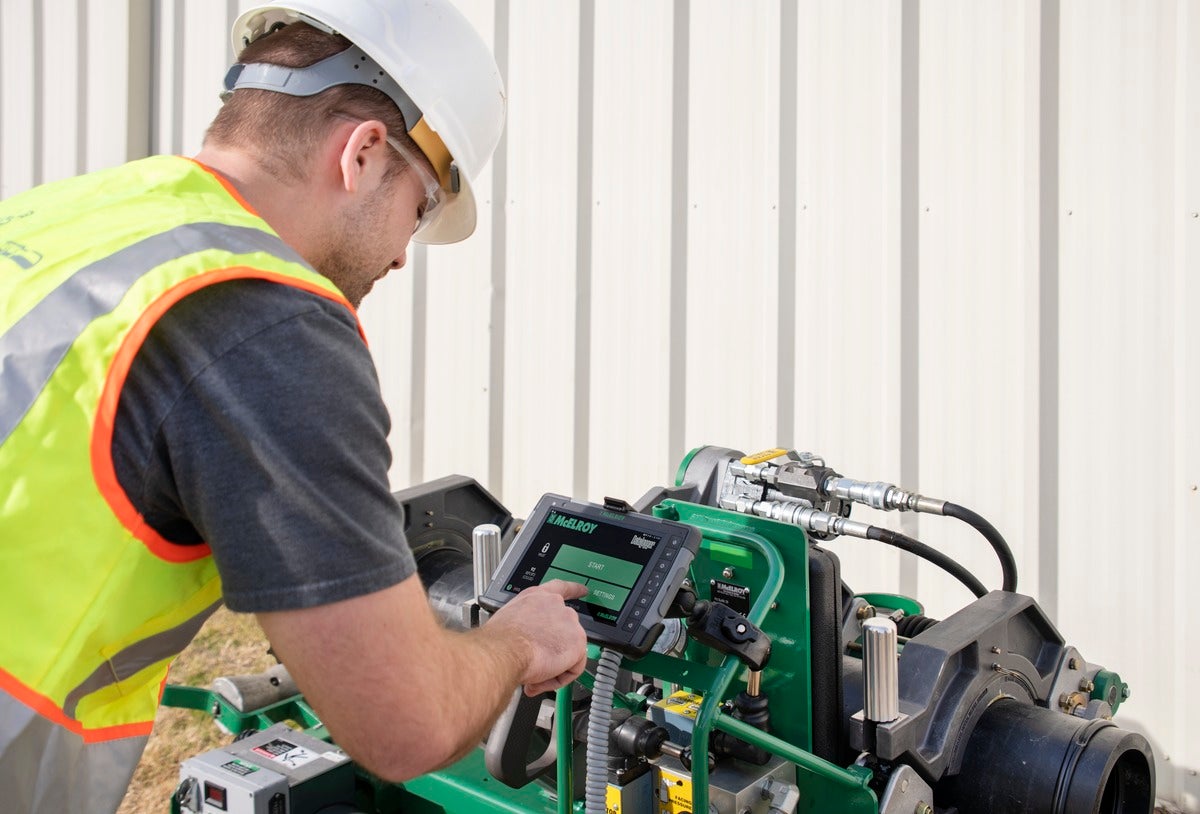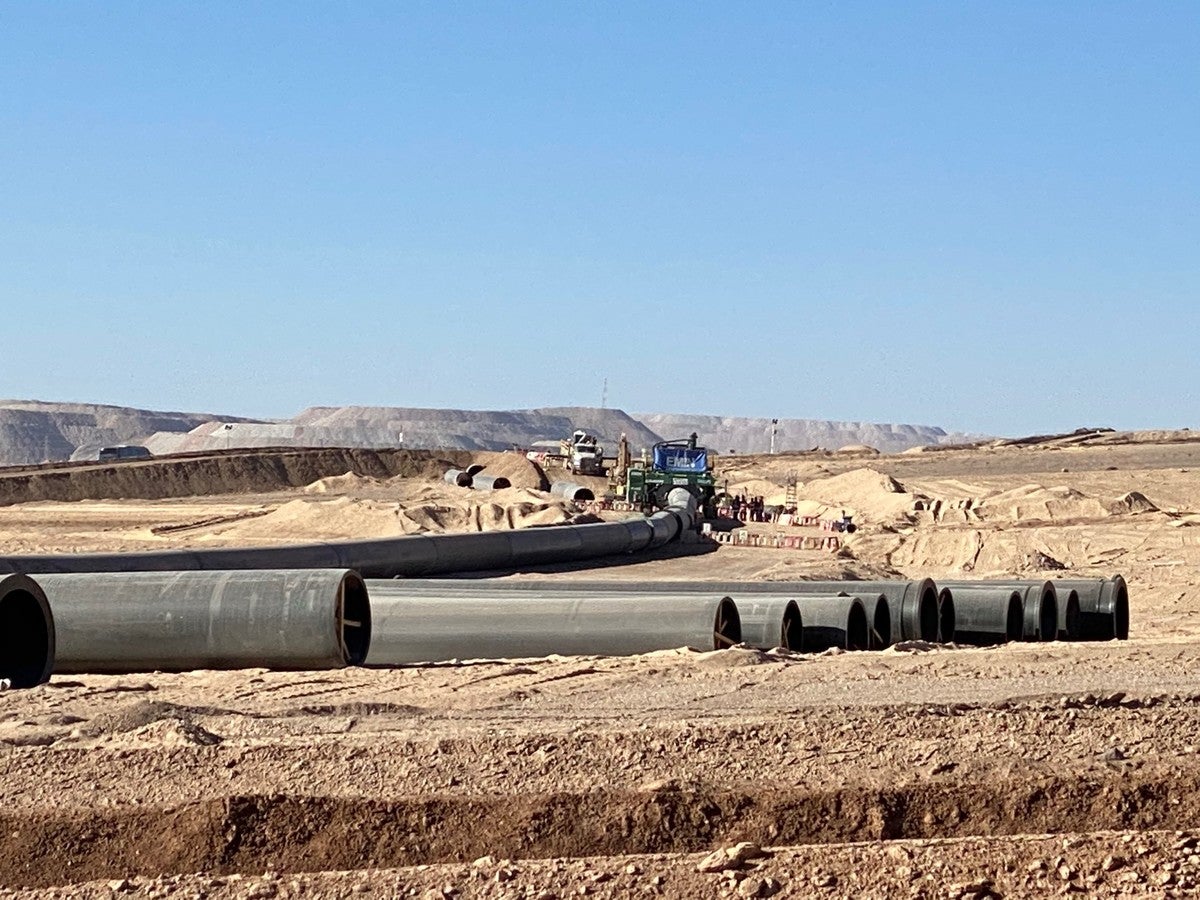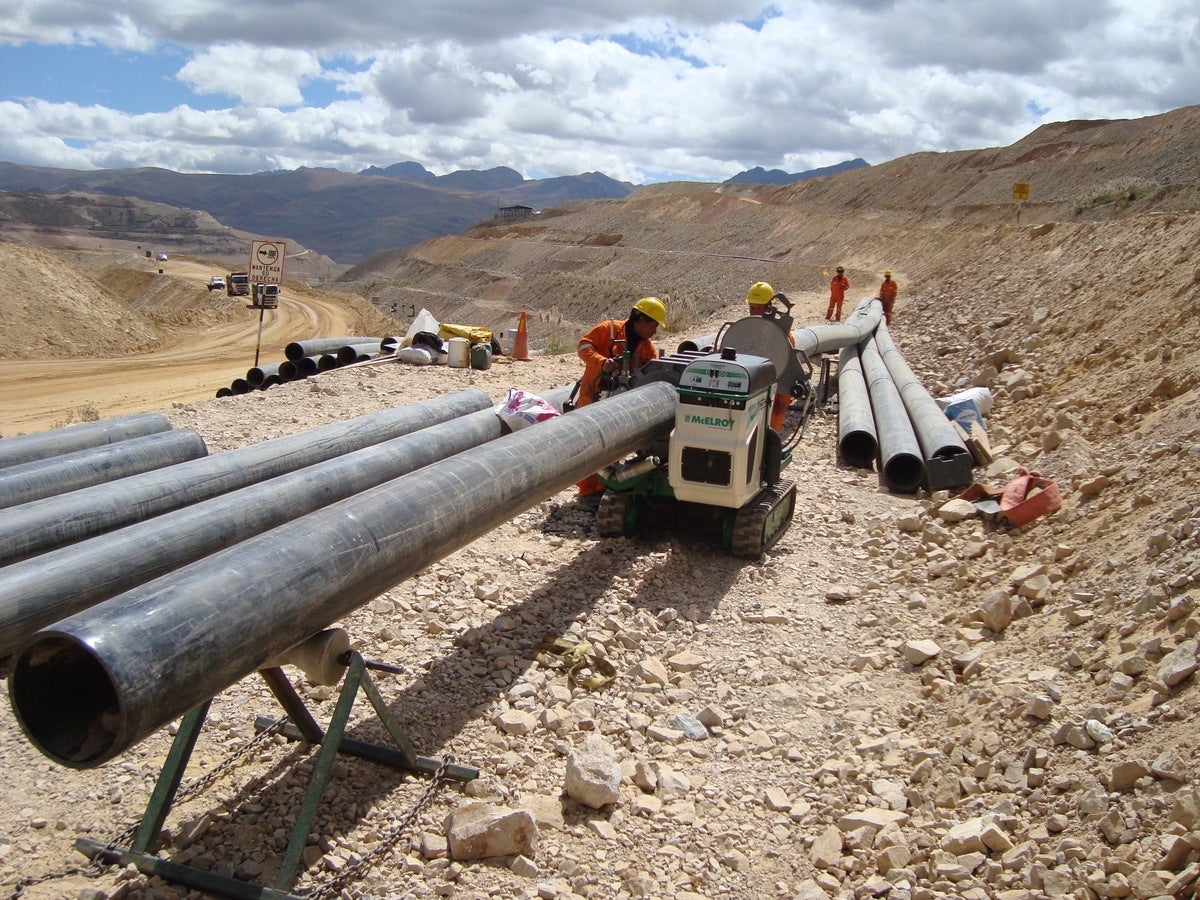 Many times thermoplastic pipe gets called into service to carry liquids, gases and even rough solids, such as slurry. HDPE is often preferred because of its flexibility which allows it to withstand ground movement as occurs with earthquakes and shifting soils.
McElroy designed its first fusion machine in 1969. The company portfolio has since expanded to cover pipe sizes from 0.5in copper tube size (CTS) to 2,000mm, which forms the most comprehensive range of any fusion equipment manufacturer. Fusion equipment is available in various models from rolling and tracked models to carriage-only models, to accommodate specific jobsite requirements.
The creation of the McElroy TracStar® in the late '90s was inspired by the needs of the mining industry to create the world's first self-contained, self-propelled track-mounted machine. Users benefit from its mobility and hydraulic assistance on key functions with requires less manpower and makes it more productive.
In 2013, McElroy set out on a completely new design to meet large-diameter challenges with the increasing use of pipe up to 2000mm. The Talon™ 2000 is a self-propelled machine with a jaw design that self-loads pipe from the ground, positions it to be fused and moves from joint to joint down the pipeline. The new method for handling pipe known as pipelining provides a safer, more efficient way to fuse large pipe.
Productivity optimization accessories
McElroy believes in providing solutions to problems; therefore, in addition to fusion machines, McElroy provides a variety of accessories and productivity tools that can significantly improve jobsite efficiency. Examples include its Pipe Stands and Low Profile Rollers, as well as the PolyHorse® and the MegaMc® PolyHorse pipe handling systems, which consist of a series of adjustable racks to store and help move and align pipe on jobsites. These adjustable racks provide a less hazardous environment for handling pipe bundles, and reduce manpower costs while enhancing jobsite productivity.
Quality assurance for fusion equipment
Quality testing and quality assurance can be a tremendous benefit to any jobsite. The McElroy DataLogger® gives operators the ability to record the parameters of the pipe fusion process to determine if proper procedures have been followed. Data elements such as time, temperature and pressure are recorded on this ruggedized tablet and the latest DataLogger also allows operators to scan data and capture photos and GPS coordinates.
The DataLogger can be used in combination with the Vault™ which is a secure web-based server that stores fusion joint data. This allows users to access their joints from any location with internet access and use a variety of analytical tools.
For quality testing, there are a variety of options available. McElroy's Guided Side Bend Tester and In Field® Tensile Tester are two such tools that allow onsite qualitative testing to ensure joints meet the appropriate standard. If a laboratory type test is required, McElroy also offers the McSnapper® to destructively test impact resistance.
Operator training courses
McElroy University provides training through a number of methods. Training is offered at its facilities in Tulsa, Oklahoma, through certified instructors throughout the US, online courses as well as onsite custom training per client request. Classes include operator qualification, troubleshooting and rebuild and inspector training.
Each class includes a combination of classroom and hands-on sessions, followed by after-class testing to ensure that students understand the proper concepts and procedures.
Students who successfully pass the tests receive a McElroy University operator qualification which is valid for two years.
For more information about McElroy equipment, go to www.mcelroy.com.