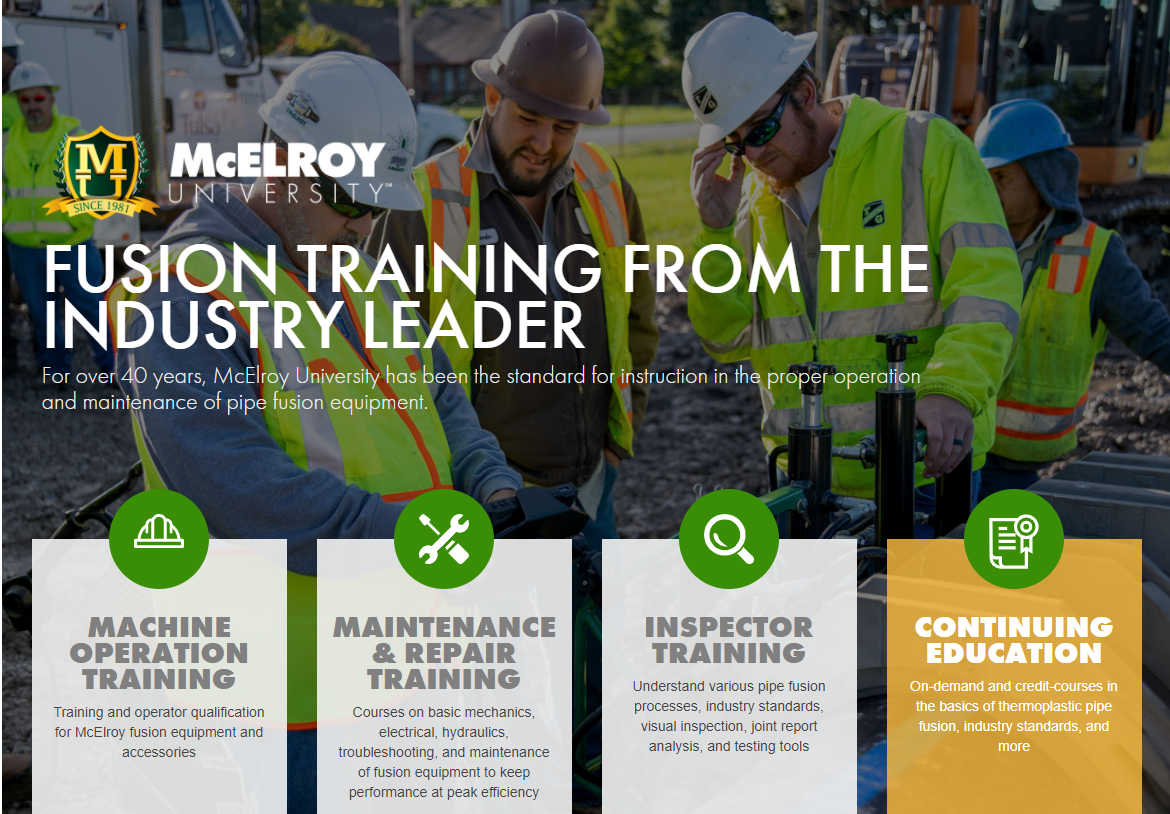 McElroy University's online homepage has a new look! Individuals looking to enrol in training and educational courses now have more options and the site is easier to navigate.
McElroy University provides a wide range of training to address needs across the industry, including operator qualifications and re-qualifications, equipment maintenance and repair, and continuing education. For many classes, in-person, hands-on training accompanies the online training so students receive practical experience on equipment. Other classes are offered 100% online for students to learn on their own time from almost anywhere in the world. Over the past 18 months, McElroy University has added more online classes to better meet students' needs.
"Our certified instructors are here to meet a variety of educational needs within the industry, just like we have continuously since 1981. The updates to our university's webpage make it easier to look at course options, find the right training to fit students' needs, and connect with us to schedule custom training," says Paul Brodsky, McElroy University Manager.
The website also provides an overview of each course, details about topics and equipment covered, and available dates and locations for any in-person training. In addition, we now have the option to further customize our operator qualification training, through à la carte options, allowing students to only select the topics they need.
Continuing Education courses are now available and offer a convenient way to learn more about many aspects of pipe fusion. These courses may meet requirements for both Continuing Education Units (CEUs) and Professional Development Hours (PDHs) to maintain existing professional qualifications.