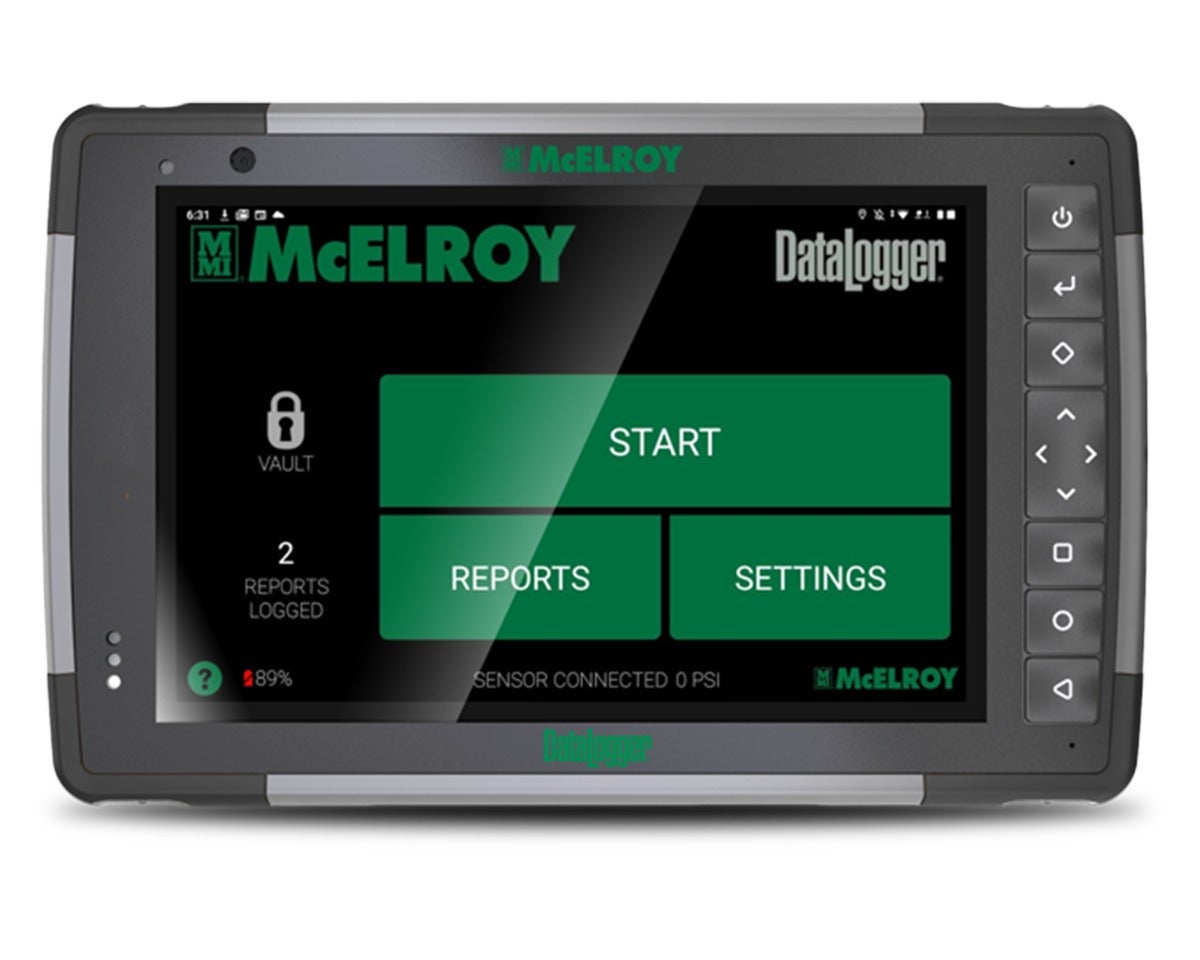 McElroy offers advancements in battery technology, processing power and integration capabilities with its release of the new DataLogger 7.
This ruggedized tablet builds on the success of the McElroy DataLogger which has brought increased accountability to the pipe fusion industry for 25 years. By recording critical information on fusion joints, the DataLogger provides assurance that pipelines adhere to industry standards before going into service.
"The latest evolution of the DataLogger takes advantage of advancements in technology and incorporates the feedback we have received from customers who have adopted this platform into their business," said Geoff Koch, McElroy Vice President of Product Development.
Advanced features on the DataLogger 7 include more than 14 hours of battery life and a hot-swappable battery option to keep fusion operators up and running.
"That's more than twice the power for those long days on the job and for those long jobs that our customers have to complete," Koch said.
A faster and more powerful processor powered by Android 9 gives users the ability to run all of their additional business apps on one personal device. McElroy supplies a pre-installed SD card in the onboard storage expansion slot which provides a redundant backup of fusion records so operators never have to worry about losing data. SIM card functionality provides communication between fusion operators and supervisors for real-time analysis and troubleshooting.
With new military-grade hardware, this robust IP68-rated tablet is dust-proof, water-proof and shock-proof and is built to withstand the toughest jobsite conditions. A 7" touchscreen offers great readability even in sunlight and can be used with gloves and in wet conditions.
In addition to documenting job, operator, machine and GPS locations, the DataLogger 7 records electrofusion, squeeze-off techniques and pressure testing as well as butt, miter, manual and sidewall fusion.
Along with a simple-to-follow guided workflow and FusionGuide™ graphs for live visual display of the fusion process, operators can fuse more joints in less time with the McElroy Optimized Cooling™ algorithm.