Coolon
Industrial LED Lighting Solutions for the Mining Industry
Coolon LED Lighting specialises in providing industrial lighting solutions for the mining industry.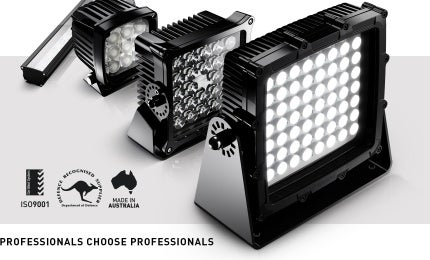 Coolon LED Lighting specialises in providing industrial lighting solutions for the mining industry. This Australian manufacturer supplies LED light fixtures to efficiently and economically illuminate industrial facilities and mine sites.
Coolon LED lights are well-known for their reliability and are commonly used in adverse and challenging environments such as replacement of lamps on mobile plant and heavy machinery.
Efficient lighting solutions for mining operations
Heavily focused on energy efficiency, performance and reliability, Coolon's LED lights are the best match for demanding applications where lamp maintenance is costly and quality of light is essential for safe operations.
Coolon LED lights offer a range of benefits over traditional industrial lighting, such as:
Energy-efficiency
Better light coverage
Long, useful operating lifespan
Resistance to impacts
Immunity to vibration
Low surface temperature
Produce pure, flicker-free white light with high colour rendering properties
Coolon LED lights are engineered to perform for years, even when exposed to extremely harsh environments.
Tunnel, bulkhead and conveyor walkway lighting
DLK and TunnelRay are multi-award winning solutions for industrial walkways.
Both are lightweight and versatile to fit many spaces, and emulate natural daylight conditions for safety and productivity.
DLK and Tunnel Ray withstand high levels of vibration and provide solid state lighting free from stroboscopic effects. The unit bodies are purpose-engineered to be chemical, impact and shock-resistant.
Coolon's DLK industrial conveyor light has a two-directional head, making it ideal for conveyor applications, as well as road areas. DLK offers an optional Daylight sensor that can automatically dim the light when it is no longer required. This offers energy efficiency far exceeding that of traditional industrial lighting alternatives.
Lighting upgrades for mobile plant mining machinery
Coolon offers a selection of lighting options for use on heavy machinery and mining vehicles.
CP9 is a heavy-duty lamp that provides forward and rear illumination for large machinery such as excavators, loaders and bulldozers. The model is available with a variety of beam angles, for versatility and optimal illumination.
A more powerful LED for adverse mine site conditions is Coolon's CP24. When it is difficult or impossible to perform bulb maintenance, CP24 offers a suitable and compact solution.
For extremely demanding applications, the CP56 flood light has an even higher power range, with the same trusty design and long service life.
Warehouse and workshop illumination
Coolon's flicker-free lighting solutions create safe, productive and comfortable environments for staff in industrial workshops and warehouses. Coolon's Low Bay LED is an ideal selection for use in production shops and factories. It delivers crisp light, is more energy-efficient than fluorescent lamps, and is easy-to-install and replace.
The IBYS LED Highbay is designed as a replacement for conventional, power-hungry gas discharge lamps. IBYS provides the ideal solution for both energy-efficiency and long operating life. A variety of optics offers ideal performance match for a variation of mounting heights.
Industry-specific lighting solutions
Coolon's range goes beyond that of a typical industrial lighting supplier. Some of the company's products are tailor-made to resolve specific issues in specific industrial sectors, for example:
Turtle friendly ambler LED options for use in coastal areas where lighting pollution from white light can disturb breading cycles of marine turtles and other native species
SuperBeam CP22 floodlight, developed for locomotive headlight, which has the narrowest beam with the longest throw LED light source in the industry
EYEwash LED, an essential safety light that helps temporarily vision-impaired personnel find their way to the nearest eye wash station. The particular wavelength of the green LED used in the Eyewash LED was selected for its peak sensitivity for the human eye in the obstructed or vision-impaired condition
Run of Mine (ROM) Hopper Bins on every mine are a vital component of all operations. Specific LED position indicator bars were created to assist truck drivers to safely and efficiently reverse into the bin, and minimise potential, costly accidents.
If your site has similar or unique operational lighting needs, Coolon's friendly support team will be happy to hear from you.
Coolon offers lighting solutions for use on heavy machinery and mining vehicles.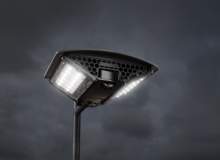 Coolon's DLK lighting is a multi-award winning range for industrial walkways.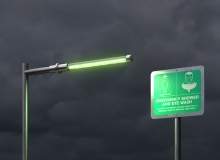 Coolon offers tailor-made and specialist industrial lighting to resolve specific issues.
Coolon LED Lighting
12-14 Austral Place
Hallam
Victoria
3803
Australia



Telephone Number




Fax Number




Email Address




Links