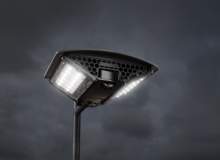 Coolon's DLK lighting is a multi-award winning range for industrial walkways.
The models are lightweight, purpose-engineered to be chemical, impact and shock-resistant, and can withstand high levels of vibration. They provide solid-state lighting free from stroboscopic effects, and can be installed in many places to emulate natural daylight conditions.
Coolon's DLK industrial conveyor light has a two-directional head, making it ideal for conveyor applications and road areas. DLK also has an optional Daylight sensor that automatically dims the light when it is no longer required. This offers energy efficiency far exceeding that of traditional industrial lighting alternatives.