Wherever an elevator for inspection, emergency, or interlevel hoisting is required in mines and underground shafts, the Alimak rack and pinion elevator is the most economical choice. It requires no machine room, can be installed at any inclination, and provides a time-saving, safe, and comfortable transport facility for men and materials, even in very harsh or demanding environments. The deepest installation to date extends 650m.
Alimak Hek has 60 years experience with more than 30,000 installations in some of the world's toughest environments, including several hundred elevators used in a variety of applications for mines and tunnels all over the world.
Over the years, the Alimak elevator has come to be associated with reliability and superior performance, and our commitment to technical and managerial excellence has earned us ISO 9001 certification.
Vertical mining elevators for aboveground and underground applications
The Alimak elevator is the perfect solution for underground, as well as aboveground mining industry applications, such as pelletizing plants, smelters, concentrators, and other ore processing plants.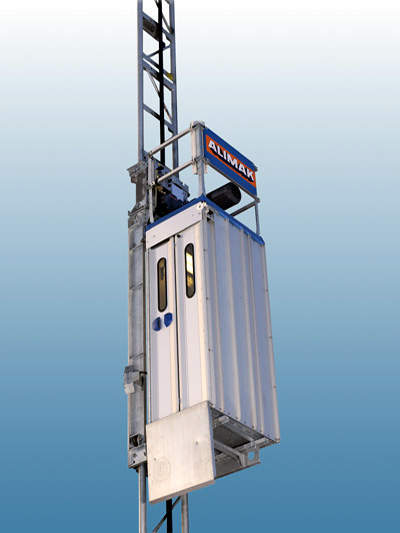 Alimak rack and pinion lift. It requires no machine room and it can be installed at any inclination.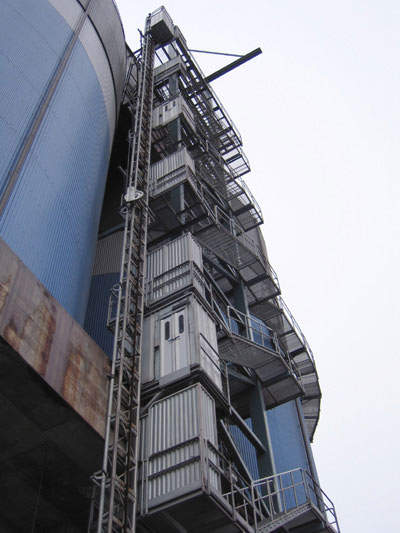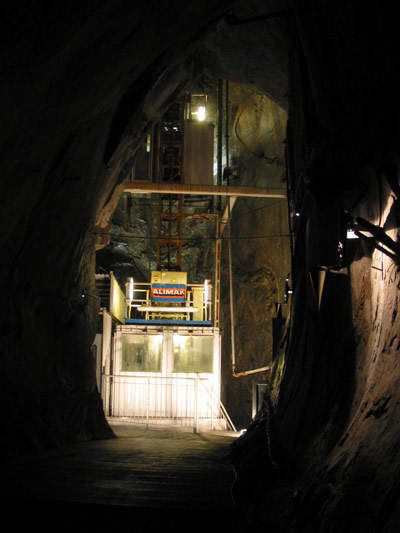 An Alimak service lift improves access at the new pelletizing plant at Malmberget iron ore mine in Sweden.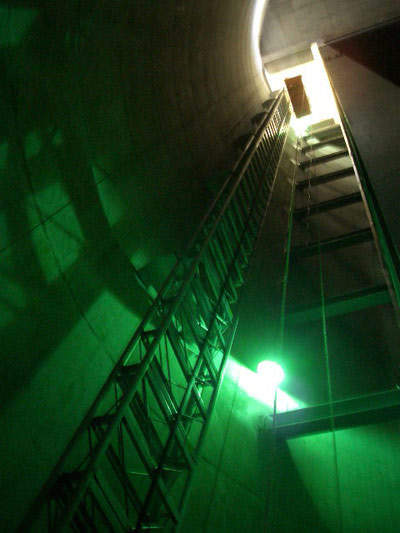 Sala Silver mine, Sweden. ­Two lifts for public use.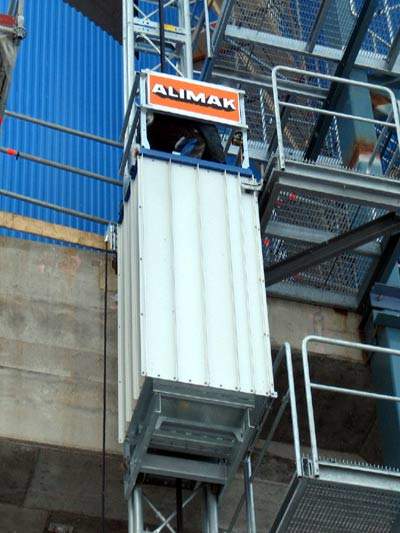 Alimak lifts provide reliable and efficient access in a great number of road and railway tunnel shafts around the world.
A main wire rope hoist, suitable for carrying heavy loads at relatively fast speeds, is the primary means of vertical access for men and materials in an underground mine. Alimak rack and pinion elevators are ideally suited for providing the secondary, emergency vertical access required by mine safety regulations.
Mining elevators for rapid movement between levels
Alimak elevators are also used to provide a simple and economical means of connecting different levels further out in the tunnel system and for transporting men and material between the levels and the stopes. The elevator can be installed easily, and the cost is moderate because no machine room is needed.
At crushing plants, where the operator has to control feeders, bins and conveyors, which are installed at different levels, the Alimak elevator may offer the best solution for rapid movement between levels.
Recent projects:
Aitik copper mine, Sweden – seven elevators for different aboveground applications
Kazzinc, Kazakstan – one elevator in a zinc mine
Voskhod-Oriel, Kazakstan – one elevator in a chrome mine
Kiruna iron ore mine, Sweden – one 9t capacity elevator
Malmberget iron ore mine, Sweden – one service elevator at the pelletising plant
Sala Silver mine, Sweden – two elevators for public use
Norilsk, Russia – five explosion-protected elevators in a nickel mine
Freeport, Indonesia – service and emergency elevator in a 640m vertical shaft
ALROSA Company, Russia – interlevel transport in a diamond mine
Almagrera, Spain – emergency/escape elevator in a mine ventilation shaft
Elevators for tunnel ventilation shafts
Alimak rack and pinion elevators provide reliable and efficient access in a great number of road and railway tunnel shafts around the world. They are used for the transportation of personnel and materials, for inspection, maintenance, and emergency escape. They adapt to inclinations, curves, and tight spaces, and climb deep down through the earth's crust. The first Alimak shaft elevator was installed in Austria in 1975 and was used to inspect the 600m-high ventilation shafts in the tunnel under the Tauern pass. Three Alimak construction hoists were used for vertical transportation of men and materials during the construction of the English Channel Tunnel, UK, and nine Alimak elevators are providing emergency escape at the Copenhagen metro, Denmark.
Since the mid-90s, Alimak shaft elevators have been installed in a number of tunnels in the south of Germany and Switzerland, and also in tunnel shafts in South Korea, UK, Hong Kong, Ireland, and other countries worldwide.
Examples:
Copenhagen Metro, Denmark – nine elevators for emergency escape
Taipei Metro, Taiwan – six elevators
Cologne-Frankfurt high-speed rail line, Germany – 24 material hoists for emergency transportation
Madrid Metro project, Spain – three elevators inside tunnel boring machines (TBM)
Alimak Hek – elevator specialists
The Alimak Hek Group is the world's leading supplier of rack and pinion mast climbing equipment and added-value services for both temporary and permanent installations, providing the most cost-efficient, reliable, and flexible vertical access solutions for people and materials in the construction and general industry.
Alimak Hek, with manufacturing in Europe, Asia, and North America, operates wholly owned sales and rental companies in some 20 locations around the world, and has over 50 representatives in other locations.