GIW Industries
Slurry, Process and Froth Pumps for Mining and Minerals Processing
At GIW Industries, we are not only a slurry pump manufacturer; we are also in the transportation business. We can move just about any material you specify, both quickly and efficiently. Our slurry pumps have been used to pump phosphate rock in Florida, to copper ore in Australia and hundreds of different materials in between - everywhere in the world.
5000 Wrightsboro Road,
Grovetown,
GA 30813 United States of America

---
---
At GIW, we don't just manufacture heavy duty slurry pumps, we deliver slurry transport solutions to the hard rock mining industry every day. That's because everything we do revolves around supporting you. When you choose GIW, you gain a partner that is dedicated to technological innovations. You can count on us to support you through your most complex minerals processing challenges.
GIW is known worldwide for its reliable and wear-resistant slurry pumps. We provide just what our customers need: rugged, cost-effective slurry pumps, and maintenance services that extend pump life.
GIW's MDX Pump Achieves 4,000 Hours of Continuous Operation
The MDX pump works at the heart of your mill circuit tackling the most extreme duty conditions. This hard-wearing pump helps to maximize productivity and minimize cost by matching operating cycle times with scheduled mill outages. Recently, the GIW MDX pump achieved what was once thought impossible—4,000 hours of continuous operation.
The MDX 750 Saves Chilean Mine $6 million
Operators at a Chilean copper mine turned to GIW after years of dealing with poor performing mill pumps. These pumps required a costly mill outage every 800 hours. Leaders of the mine began looking for an alternate supplier that could help them achieve a reliable shutdown schedule, minimize expenses, and meet a high safety standard.
GIW responded by custom-designing an improved suction liner and impeller to be installed inside the existing competitor pump, providing improved hydraulics and wear life. During the initial run, the customer was astonished to see an 'almost new' suction liner after the first inspection at 1,300 continuous hours. The customer was accustomed to failures at 800 hours with their old supplier.
The mine operators were so impressed they decided to replace the entire competitor pump along with seven other pumps with complete GIW MDX-750s – the world's largest mill pump.
The MDX-750s were equipped with GIW's brand-new material technology called Endurasite. This innovative material is capable of resisting the effects of abrasion for extended periods. When applied to the MDX-750 high wear wet-end parts, this ultra-wear-resistant white-iron alloy vastly improves pump wear life. Thus, extending the time between shutdowns. In fact, the MDX cyclone feed pumps ran 4,000 hours between shutdowns with no operational interruptions.
As a result, annual shutdowns were cut in half, drastically improving the total cost of ownership with an estimated savings of $6m per mill line. GIW's innovative technology has taken the Chilean copper mine's pumps from 800 to 4,000 hours of continuous operation.
GIW Introduces Safer Solution for Automated Pump Maintenance
Efficient pump operation in aggressive wear applications is only possible through precise maintenance. One of the key procedures is adjusting the internal clearance between the pump impeller nose gap and the suction liner.
The RAMSL (Remotely Adjusted Mechanical Suction Liner) technology allows you to mechanically control suction liner adjustment during operations. This upgrade allows maintenance personnel to adjust their pump suction liners in less time than ever before. Historically, adjustments were made using hand tools near the rotating equipment. What once took a crew an average of 32 weekly work hours now takes a single worker one minute with the simple push of a button.
The RAMSL technology collects critical pump data such as real-time vibration readings and precise suction liner movements to within 0.01 mm. This allows mine operators to assess their operations without unnecessary shutdowns.
Local Customer Support & Maintenance Services
GIW's service centres operate under the KSB SupremeServ brand. Located strategically throughout North America, these service centres help customers prolong the life of their capital investments through maintenance and refurbishment services for pumps and other rotating equipment.
GIW is dedicated to making your job easier, safer and more efficient with innovative product features. Our focus on system analytic technologies and new wear programs allow us to solve problems in the field before they occur.
You can count on GIW to provide personal assistance when and where you need it—either on the job site or at one of our service centres. This means you can spend more time running your business and less time worrying about equipment malfunctions.
Service solutions include:
24/7 emergency service and on-site repairs
Asset management and qualification
Parts wear analysis
Pump system analysis
Preventative maintenance programs
Turnkey removal and installation
About KSB and GIW® Minerals
As a subsidiary of global pump and valve manufacturer, KSB SE & Co. KGaA, we have the infrastructure to supply worldwide. Through the GIW® Minerals product brand, KSB strives to be an innovative partner that provides you with the best and longest-wearing slurry solutions. At GIW, your success is our priority.
MDX extra heavy-duty pumps are made for the challenging conditions of mill processing. The pumps can be customised for reduced eye suction liners, quick release wet end, full vanes to fit oversize shrouds, and adjustable liner assemblies.
Pumps, valves and service: we are your partner for the entire product lifecycle.
This presentation will help you learn more about slurry pump types, what materials suit each pump best, and how to find the right type.
Industrial settling slurries often consist of particles of very different sizes; the particle size distribution may cover sizes, which differ with two orders of magnitude.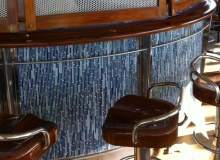 The Hope Downs mine is situated 100km north-west of Newman in the Pilbara region of Australia.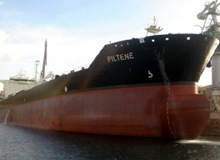 The Stibnite Gold Project (formerly Golden Meadows Project) is located in the historic Stibnite-Yellow Pine mining district in central Idaho, US.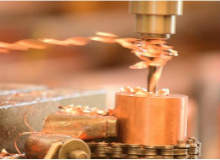 KGHM developed the Sierra Gorda copper-molybdenum-gold mine in the Atacama Desert of Chile.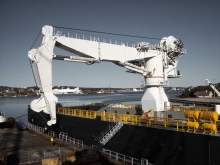 Rosemont is an open pit gold mine located about 9km north-west of Garden Well gold mine in Western Australia.
The Kittila gold mine is located 900km to the north of Helsinki, Finland, at the Suurikuusikko gold deposit.
The Antamina copper-zinc mine is located in the Andes Mountains of Peru, approximately 285km north of Lima in the Depart
Located 500km north of Thunder Bay in northwestern Ontario, Musselwhite was brought on stream in 1997 by a joint venture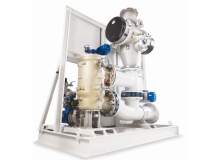 In 1924, the Holmtjarn gold deposit was discovered at Boliden, near Skelleftea in northern Sweden. Soon after, the Bolid
Mining and dredging operators are seeing an increase in production due to socioeconomic trends and increased demand for mined goods.
At GIW, we're always working to help our customers achieve their maximum production potential.
Pumps experience a wide variety of pressures and loads during operation, and it is important for operators to know how and when they occur. "Vane pass" is no exception. This term refers to the pressure pulsations generated within the pump as the impeller vanes pass the cutwater.
To mark GIW Industries' 128th anniversary, we are proud to announce a $42.2 million expansion at our Grovetown, Georgia manufacturing complex.
The TBC-92 is the first pump of its size used in the mining industry.
Efficient slurry pump performance is contingent upon regular pump maintenance – and that includes nose gap adjustments.
Quellaveco project highlights outstanding potential in Peruvian mining market.
GIW Industries is a strong company because of our people, including our partnerships. As we continue to grow, we are pleased to welcome Gomez International as our tunnelling rep.
GIW Industries has been selected for the delivery of four MDX 600 cyclone feed pumps for the Quellaveco project in Peru.
The Remotely Adjusted Mechanical Suction Liner (RAMSL) will continue its tour at the CIM Convention in Montreal, Canada, April 28 – May 1. The RAMSL technology debuted at the recent SME Annual Conference & Expo in Denver, CO.
What distinguishes a settling slurry from a non-settling slurry?
The RAMSL provides a faster, safer, more cost-effective way to adjust suction liners.
The Flowsheet is just one of the many ways GIW Industries Inc. keeps customers informed.
What happens when a pump isn't performing optimally due to a stuck impeller - and what could cause an impeller to get stuck in the first place?
GIW Industries Inc. is already known for its experts and customer-oriented approaches. However, in the Canadian Oil Sands, GIW professionals are taking their commitment to service to a whole new level by adding more resources, offering enhanced on-site tech support, and focusing on a personalized experience for all customers.
Rubber has the ability to handle high pressures, offer greater ranges of motion, and also provide substantially longer in-service life on slurry lines such as Hydro-Transport and Tailings.
Equipment retention is a critical aspect when maintaining any piece of machinery. But knowing the right steps and the right tools you need to keep your equipment functioning properly can get tricky.
Frequent shutdowns due to underperforming pumps are frustrating and costly, yet many operators in the Oil Sands struggle with such downtime on a regular basis.
With so much moisture present during operation, slurry pumps become notably vulnerable to damage in cold weather. Frozen water in your pump system can lead to crippling issues ranging from improper functioning and premature parts failure all the way to more costly damage caused by freeze-and-thaw issues or thermal shock.
An optimized pump and slurry system can make or break a business in the Canadian Oil Sands. Costing up to $100,000 per hour due to lost production, it's no secret that sites plagued by frequent shutdowns, pump malfunctions, or constant parts replacements struggle to control costs.
GIW has a long and rich history in the world of dredge pumps. Although GIW's pump quality and engineering capabilities are globally renowned, European customers mostly relied on GIW for our ultra-reliable parts and small to medium-sized pumps. However, two massive projects have shifted this vision, propelling GIW from a parts provider to a complete dredge pump supplier in the European and global dredge market.
With a growing need for tailings reclamation in the Oil Sands, we developed an innovative barge-pumping solution.
GIW Industries, the leader in the design, manufacture, and application of heavy-duty centrifugal slurry pumps, recently named Jonathan Samuel as sales and marketing vice-president. With more than 22 years of hands-on expertise in the pumping industry, he brings a wealth of experience and knowledge to the position.
When leaders of a massive Chilean copper mine wanted to reduce shutdowns, they turned to GIW to enhance the huge and already impressive MDX-750.
Employees at GIW Industries celebrated the 'inaugural pour' at the newly completed state-of-the art foundry in Grovetown, Georgia, 16 May.
New updates to the GIW® Minerals' High-Volume Froth (HVF) Pump have been announced that make this innovative pump even more beneficial to mining, wastewater, paper recycling, oil sands, and other markets.
GIW Industries, leader in the design, manufacture, and application of heavy-duty, centrifugal slurry pumps, is proud to announce its 125th year in operation.
GIW Industries is proud to announce that Wolfgang Demmler has assumed his new role as president and managing sirector of the company. Demmler takes over the leadership role from the previous president, Dennis Ziegler, who retired at the end of 2015.
KSB's US subsidiary GIW Industries, has entered into a sales and service partnership with the Finnish company Outotec.
GIW Industries, a leader in the design, manufacture, and application of heavy-duty, centrifugal slurry pumps, is proud to announce its foundry grand opening.
GIW Industries, a leading company in the design, manufacture, and application of heavy-duty, centrifugal slurry pumps, is proud to announce success at a South American copper mine.
GIW Industries Inc, the leader in the design, manufacture and application of heavy-duty centrifugal slurry pumps, has announced the successful design and installation of a unique underwater pump system for a major Chinese dredging contractor.
GIW Industries is exhibiting at the Canadian Institute of Mining, Metallurgy and Petroleum (CIM) 2015.
GIW Industries gave live demonstrations of its common slurry system operations to attendees at the 2015 SME Conference & Expo in Denver, Colorado, in February.
GIW Industries Inc, the leader in the design, manufacture and application of heavy-duty, centrifugal slurry pumps, is honoured to be named the 2014 Company of the Year in Manufacturing by the Development Authority of Columbia County, Georgia.
GIW Industries is the leader in the design and manufacture of heavy-duty centrifugal slurry equipment, pumps and parts. The company is expanding its REGEN Service Centre in Fort McMurray, Alberta, Canada, to meet the growing needs of the nearby oil sands industry.
GIW Industries, a leader in slurry, froth and process pumps for the mining industry, has released specifications for the Hydroclone APEX Replacement Kits.
GIW, the leader in the design and manufacture of heavy duty centrifugal slurry pumps, is proud to announce that long-time GIW mechanical engineer and industry expert, Reab Berry, was awarded the 2013 SME Hero of the Industry award at the 28th Annual Phosphate Conference.
GIW Industries, the leader in the design, manufacture and application of heavy duty, centrifugal slurry pumps, announced the application of its hard-wearing double-wall pumps in Lianyungang, China.
GIW Industries, the leader in the design, manufacture, and application of heavy duty, centrifugal slurry pumps, is excited to announce a new record in employment longevity: as of January, Reab Berry, Mechanical Engineer and renowned slurry pump expert, has been with GIW for 50 years.
GIW Industries, the leader in the design, manufacture, and application of heavy-duty, centrifugal slurry pumps, announced two major contracts with Mexico's Industrias Peñoles.
GIW Industries, a slurry pump manufacturer, will attend MINExpo International, taking place in Las Vegas, Nevada, US, on the 24-26 September 2012.
GIW Industries, the leader in the design, manufacture and application of heavy duty, centrifugal slurry pumps, announced that global talc producer Mondo Minerals has installed GIWs high volume froth (HVF) pump at its talc processing plant in Outokumpu, Finland
GIW Industries, Inc.
5000 Wrightsboro Road
Grovetown
GA 30813
United States of America
Georgia Service Center
968 Ferrous Rd NE
Thomson
GA 30824
United States of America
Florida Service Center
1351 S.R. 60 West
Mulberry
FL 33860
United States of America
Canada Service Centre
220 MacLennan CR
Fort McMurray
Alberta T9H 4E8
Canada