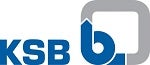 GIW® LSA pumps are widely used in ore transport, mill discharge, cyclone feed, tailings and plant process.
GIW's LSA pump series is low maintenance and abrasion-resistant, suited for heavy-duty applications and industries.
The LSA range is a popular choice for ore transport, mill discharge, cyclone feeding, tailings and plant process, as well as coke and resin pumping.
The pumps are manufactured using Gasite for the shell, impeller and liner, which has a high level of abrasion resistance. The LSA pumps have a heavy-duty split cartridge bearing assembly to deliver maximum power, and a selection of impeller types for longevity.
GIW offers four types of LSA pump:
Standard severe duty
High-pressure
Low head and high flow
Medium head and high flow
The options for power and speed mean that GIW can recommend the most suitable pump for each severe application and make sure it fits the purpose, ensuring safe and long operation.
All LSA pumps are designed to give maximum efficiency through their robust wear parts, rugged mechanical components and easy assembly and installation.
Pumps, valves and service: we are your partner for the entire product lifecycle.
This presentation will help you learn more about slurry pump types, what materials suit each pump best, and how to find the right type.
Industrial settling slurries often consist of particles of very different sizes; the particle size distribution may cover sizes, which differ with two orders of magnitude.