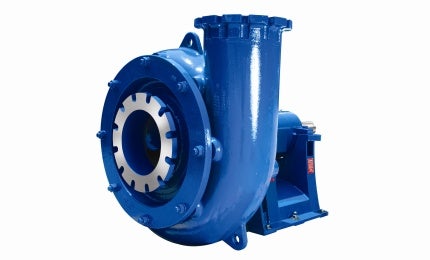 GIW offers LCC pumps featuring Corbrasion™ resistance, designed for the most corrosive applications and abrasive slurry, as well as coarse and fine particles.
The LCC pumps remain high-performance and efficient for their lifetime due to their unique design, Gasite material and choice of impellers, to match the needs of the application.
GIW's LCC pumps feature:
Corrosion and abrasion resistanct wet end parts
Advanced hydraulic designs
CAD designed single wall shell with alloys for different chemical applications
Precision moulded rubber parts
Extra heavy duty metal sections for enduring severe conditions
Metal and rubber impellers
Cartridge bearing assembly
Two pedestal sizes
At GIW, we're always working to help our customers achieve their maximum production potential. We...