LCC High-Performance Pumps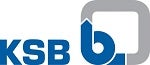 The LCC Pump family is recommended for applications with coarse or fine particles from solids-laden waste to aggressive slurries of an abrasive and/or corrosive nature.
GIW offers LCC pumps featuring Corbrasion™ resistance, designed for the most corrosive applications and abrasive slurry, as well as coarse and fine particles.
The LCC pumps remain high-performance and efficient for their lifetime due to their unique design, Gasite material and choice of impellers, to match the needs of the application.
GIW's LCC pumps feature:
Corrosion and abrasion-resistant wet end parts
Advanced hydraulic designs
CAD designed single wall shell with alloys for different chemical applications
Precision moulded rubber parts
Extra heavy-duty metal sections for enduring severe conditions
Metal and rubber impellers
Cartridge bearing assembly
Two pedestal sizes
Pumps, valves and service: we are your partner for the entire product lifecycle.
This presentation will help you learn more about slurry pump types, what materials suit each pump best, and how to find the right type.
Industrial settling slurries often consist of particles of very different sizes; the particle size distribution may cover sizes, which differ with two orders of magnitude.