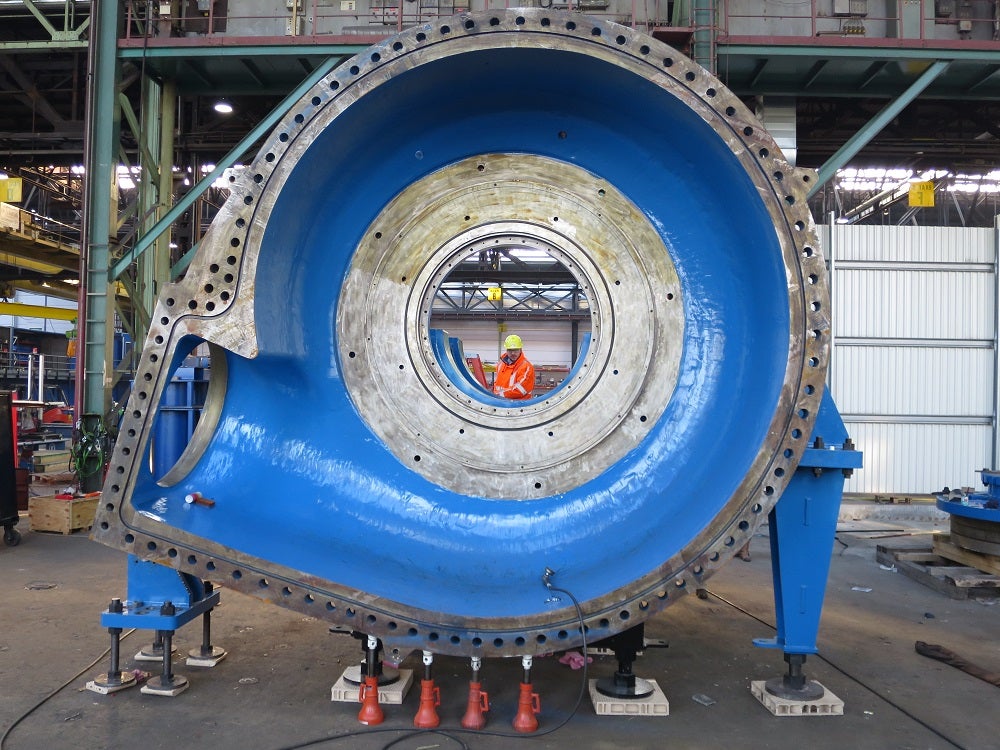 As one of the world's leading manufacturers of centrifugal pumps and valves, the KSB Group is proud to introduce you to KSB Mining. KSB Mining focuses resources on your industry, concentrating our leading expertise on centrifugal pumps in slurry and non-slurry applications in mining and dredging operations.
Solving Your Mining Challenges

We understand your production concerns. Top mining companies turn to us because we collaborate with them to deliver solutions that improve efficiency, increase safety and help them achieve their mining sustainability targets. We engineer our pumps and IIoT solutions to increase production while reducing power requirements, emissions, and water use.
We are dedicated to continuous product improvement. Our R&D facilities include a world-renowned, full-scale Hydraulic Lab equipped for testing pump performance and optimizing slurry systems. This state-of-the-art laboratory is where our experts develop new pump technologies and IIot features for your unique requirements.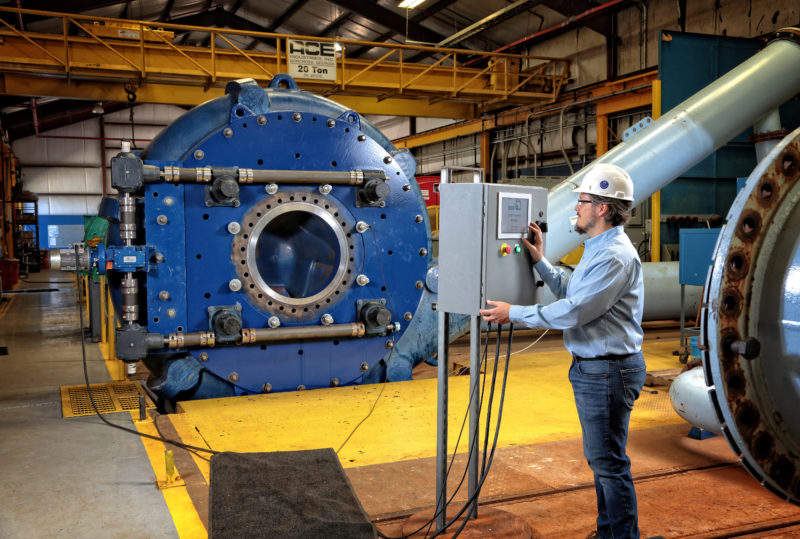 GIW Introduces Safer Solution for Automated Pump Maintenance - RAMSL technology allows you to mechanically control suction liner adjustment with a control module.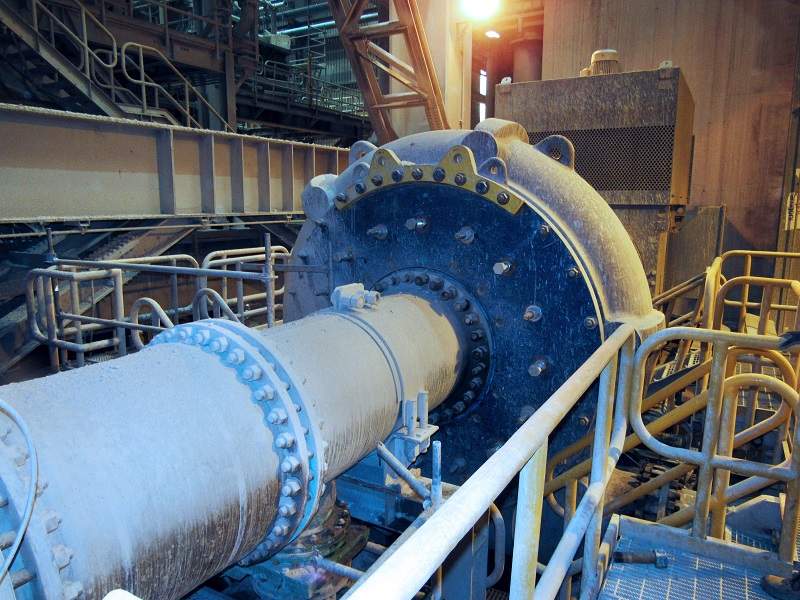 GIW's MDX 750 Pump Achieves 4,000 Hours of Continuous Operation - Annual shutdowns were cut in half, drastically improving the total cost of ownership with an estimated savings of $6 million per mill line.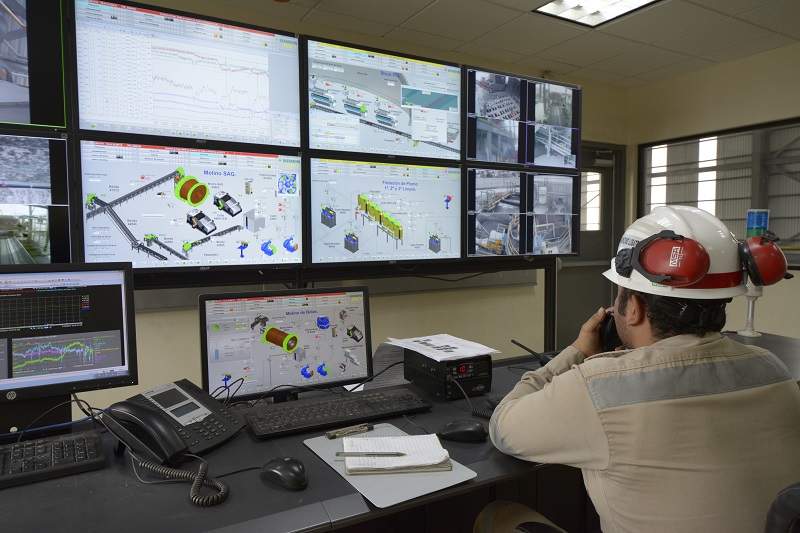 GIW is dedicated to making your job easier, safer and more efficient with innovative product features. Our focus on system analytic technologies and new wear programs allow us to solve problems in the field before they occur.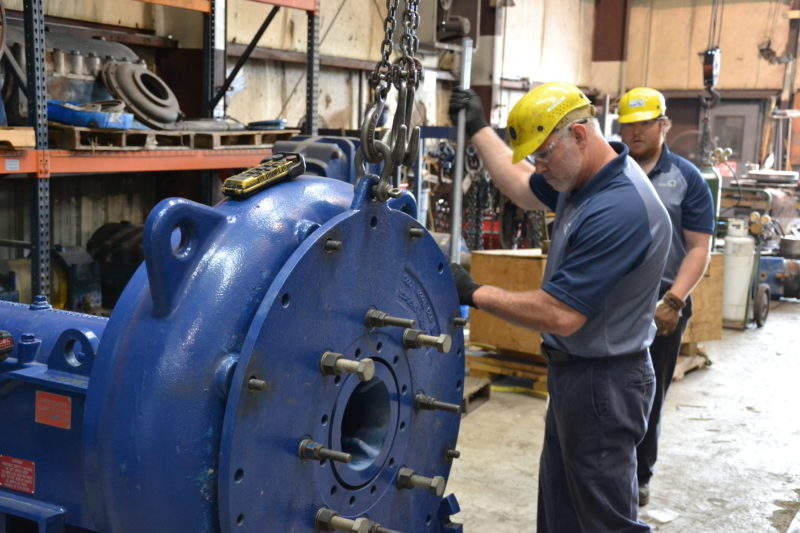 GIW Service Centers increase your efficiency and reduce overall down-time. GIW provides personal assistance either on the job site or at one of our service centers strategically located throughout North America.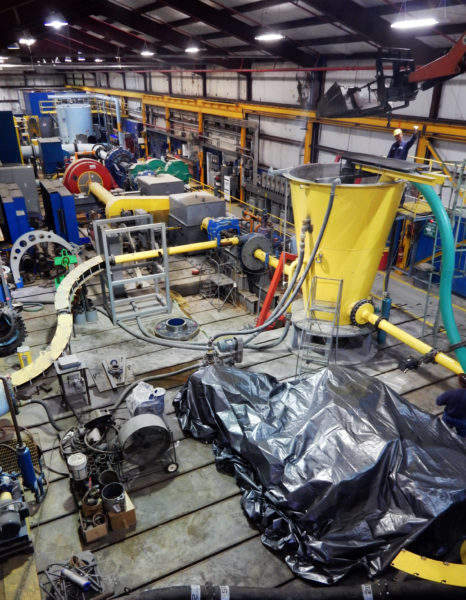 GIW's full-scale hydraulic lab is one of the few in the world that can test slurry pumps with impeller diameters up to 2,800mm in pipelines up to 1,200mm.
GIW® Slurry Pumps
KSB supplies a comprehensive range of products for slurry transport. Our line of GIW® slurry pumps are designed to move slurry efficiently across various applications in the hard rock mining, mineral mining, oil sands and dredging industries. Our portfolio of mining products includes cyclone feed and other screen pumps, slurry pumps, and process pumps. GIW® slurry pumps are also used in hydrotransport applications and long-distance tailings disposal.
When it comes to slurry transport, we provide precisely what our customers need: rugged, cost-effective slurry and mining pumps. KSB's innovative solutions help you maximize productivity while minimizing costs. Choose GIW® pumps to extend runtimes, minimize unplanned outages and lower your total cost of ownership.
Global Support for Pumping Worldwide
Our global network reaches more than 100 countries. We have sales offices and Service Centers near you that provide comprehensive pump packages and technical consultancy support for hard rock and industrial mineral applications.
Continuous support with selection, installation, startup, upgrades, and repairs
Local spare parts inventory
Assistance with supply chain management