Time has come for smaller, smarter, and more efficient solutions that help to eliminate waste and reduce environmental footprint. Scania delivers robust and tailor-made products and services, reinforcing sustainability, as well as business value for our customers.
Scania tailor-makes the right mining solutions just for you. Whether it's an in-pit, or outbound heavy-duty trucks, service vehicles, or industrial and power engines, we can specify to your operational needs. Wherever you are in the world.
Our on-site service capabilities ensure uptime and maintaining crucial productivity. From providing parts, technicians, workshop modules, to running the workshop, keeping your equipment running has never been simpler. Scania's outstanding parts availability means your trucks will be up and running in no time.
With over 20 years of lean heritage, Scania can also help you utilise the most of your equipment through our Scania Site Optimisation, a service framework of tools and methods to help you make the most of your equipment. By taking a holistic view of the mine as a factory production line, we can use our renowned way of working with standardised methods and our modular concepts to help you increase availability, efficiency, and productivity.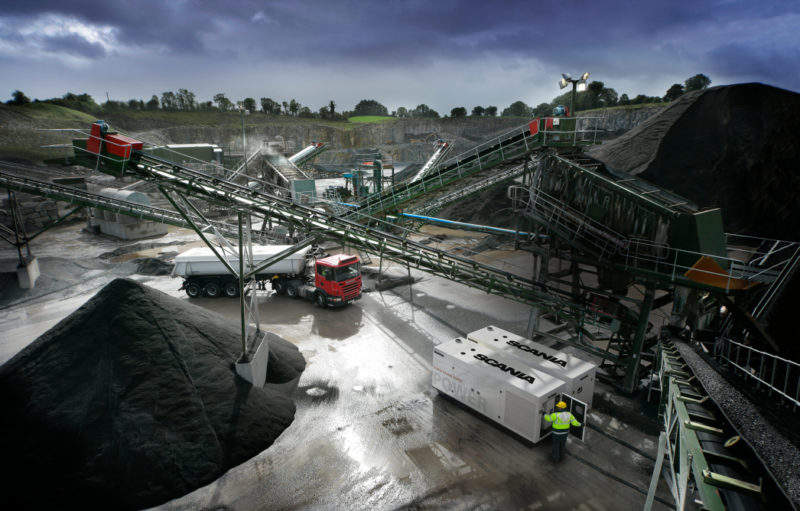 Scania Gensets - Power generation solution for remote location, demanding operation, and harsh environments.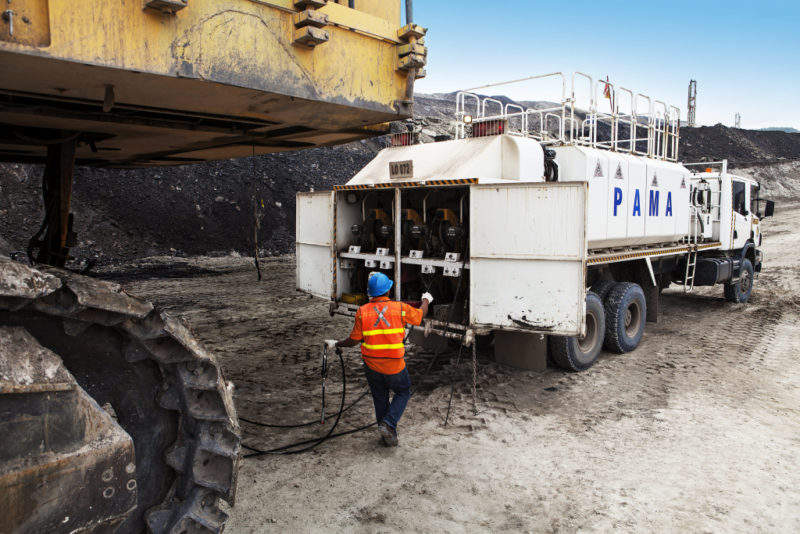 From fuelling, maintenance, equipment handling, to water truck – Scania offers durable service vehicles that will keep your operations running smoothly.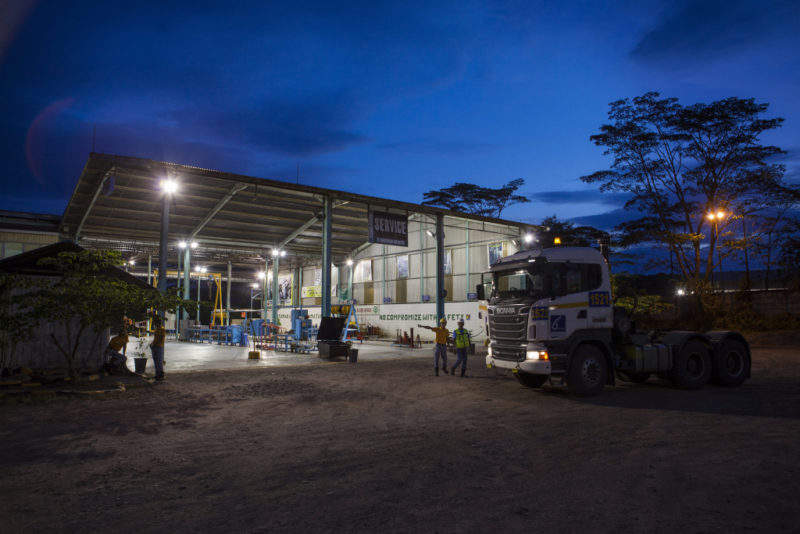 We offer service solutions, wherever you are in the world. This means that your equipment will be up and running as planned.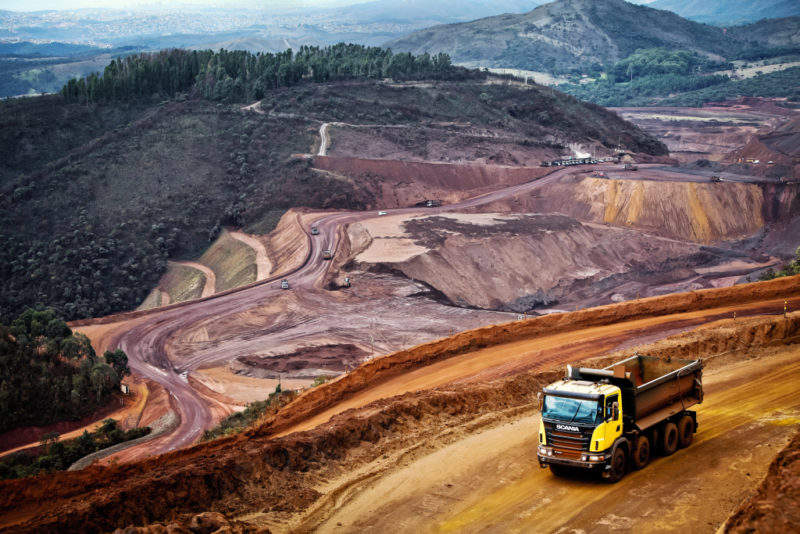 The Scania Heavy Tipper is our toughest, most robust truck suitable for harsh in-pit works. Now with 40t payload in 8x4 configuration.
High altitude, tropical condition, or even in the Siberian Tundra, our vehicles can be tailor-made to your operating conditions and safety specifications.
Scania Mining's goal is to help our customers increase revenue, manage risks, and reduce cost through the principle of lean to eliminate inefficiencies and maximise the utilisation of the equipment and processes.
It's time for smarter solutions.
Robust trucks for non-stop business
Whether it's open-pit, underground, outbound haulage, or service vehicle solutions you are looking for, Scania heavy-duty trucks are geared for uptime, longer vehicle life, higher residual value, and lower total cost of ownership.
Durable, safe, and reliable products are the cornerstone of Scania. Our renowned modular system means that we use significantly fewer parts than the industry average. That alone can affect your maintenance time and costs, as well as equipment availability.
A smaller tare weight-to-payload ratio means you are carrying less vehicle weight per transported tonne of material. That means fewer emissions, better fuel consumption, and lower your overall total operating economy.
People transport
People are the heart and soul of the mining operations. So transporting people quickly, comfortably, and safely across distances in harsh territory where the work is crucial. Scania provides vehicles designed to move people safely within the mines. From smaller crew cabs to larger crew transport for within the mines to rugged buses for town-to-mine transport, we have got you covered.
Scania Engines
Mining is more than just a transportation. Scania Engines are reliable partners for power generation and pumping. We are also a preferred supplier for many mining equipment companies such as Doosan and Terex. Scania engines take ruggedness, strength and reliability to new heights, combined with fuel economy and ease of service.
Service wherever you are
Standstill vehicles are not making money. To keep up productivity, Scania offers the best solution for maintenance, repair, and other on-site services. From our flexible field workshop module, on-site technicians, to workshop management, we make sure that your business is running as smoothly as possible.
Scania Site Optimisation
A framework of tools, methods, and information to increase efficiency in real mining situations, based on the lean principles. Using our connectivity solutions, with focus on TIME, LOAD and ROAD factors, we help you to identify wastes and bottlenecks, as well as streamline the critical points in your operation. And together with you, we will work towards continuous improvements and implementation to ensure optimal productivity and operating cost.
True sustainability lies in the optimised use of available resources.
Maximised productivity is just around the corner. Enquire with us using the form below.