GIA industri has long been known as a supplier of locomotives to the mining industry. Today GIA not only offers mine locomotives ranging from 5mt to 50mt, but has also diversified its range through the acquisition of Kiruna Electric Truck, Häggloader, and other lines to offer utility and service vehicles, equipment for high-speed tunnelling, ventilation and underground haulage trucks. GIA is represented in every continent of the world and around 80% of sales are export.
Kiruna electric trucks
Kiruna Electric has all the characteristics that have made the traditional diesel-powered Kiruna truck so successful in the global mining industry. It is a low profile, articulated, compact heavy-duty mining vehicle. The tare weight is substantially less than the payload.
The Kiruna Electric truck is manufactured in two versions, 50mt and 35mt payload. Units have been delivered to mines in Australia, Canada, China, Kazakhstan, Spain, Sweden and United States.
The key operating advantages of the Kiruna Electric are: high-speed on steep inclines of up to 20% and improved working environment meaning less noise and no exhaust fumes.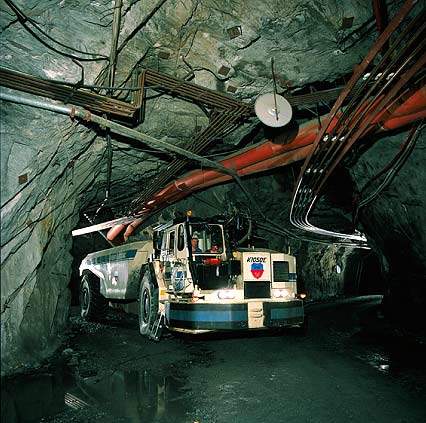 Hauling up inclines with Kiruna Electric solves many problems in mines. Kiruna Electric will greatly improve environmental conditions in underground mining.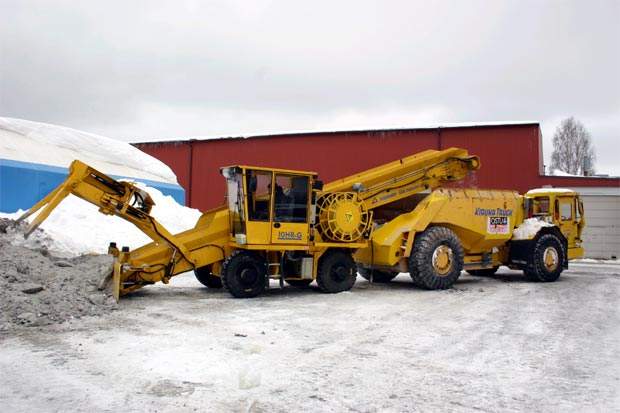 Häggloader with digging arms.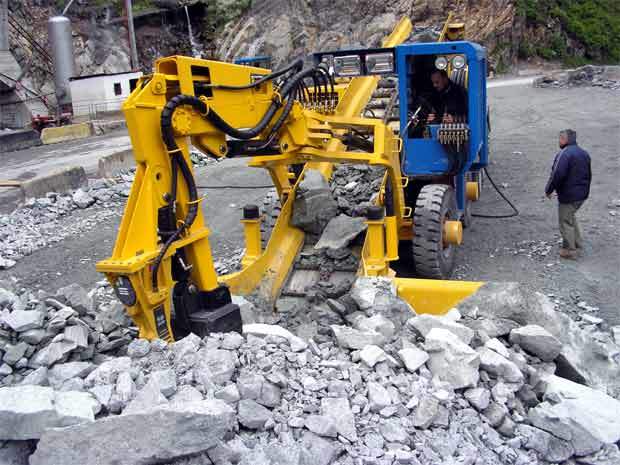 Häggloader with back-hoe and hammer.

GIA SwedVent – GIA industri AB's complete system for underground ventilation – comprise high pressure fans (axial fans), standard equipped with guide vanes and adjustable blade angles.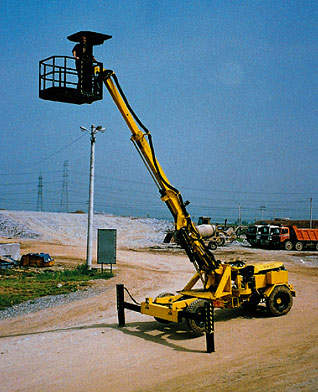 GIA Utility/Service Truck and Rocmec Charging & Scaling trucks
GIA Locomotives
Since 1950 GIA has manufactured and supplied locomotives for the mining and tunnelling industry all over the world. Today GIA is manufacturing diesel locomotives in a range from 5mt to 50mt.
Underground ventilation systems
GIA SwedVent, GIA industri's complete system for underground ventilation, comprises high-pressure fans (axial fans), standard equipped with guide vanes and adjustable blade angles.
Air flows from 3m³/sec to 200m³/sec, diameters from 630mm to 2,240mm. The fans are made in an outstanding heavy-duty design and delivered complete with all necessary accessories such as silencers, starters and equipment for variable air-flow.
Rail-borne digging arm loader
Häggloaders have been designed and developed to load hard, abrasive rock in conjunction with drifting and tunnelling operations, and for loading ore in mining applications.
The unique 'digging arm-loading' technique has proven to be both effective and economical. It has also proven to be recognisably superior to other alternative loading methods in present use in tunnels.
Rubber-tyred equipment
The Häggloader 7hr and 10hr are electro-hydraulic driven, feature trackless digging-arm loaders and are particularly suitable for use in drifts and tunnels with cross sections from 7m² and upwards. The loaders, which are a further development of the rail born 8HR variant, already to be found successfully operating on world markets, corresponds to high demands and expectations regarding continuity in operation, manoeuvrability and high output, even in narrow passages. The loading capacity is as high as 240m³/hr (10hr).
Hydrostatic drive combined with powerful penetration ability, enables the loader to press firmly into the base of the rock pile. The material then falls directly onto the conveyor, allowing the operator to devote total concentration on operation and movements of the digging arms. In this manner, the optimal capacity of the loader can be exploited to the full.
Articulated service trucks
GIA Utility/Service Truck. Two models are manufactured today i.e. GIA111 and GIA211 which is an articulated truck. Both models are four-wheel driven in order to be able to operate in steep inclinations.
Both models can be equipped with boom and basket, scissors platform for anfo and emulsion charging, scaling, different kinds of installations and service works.
Charging equipment for ANFO applications
GIA Charger is an ANFO Charging Equipment program based on above service trucks with different anfo applications.