EUROGOMMA
Polyurethane Screens and Polyurethane Screen Panels
EUROGOMMA is a manufacturer of polyurethane screens, including modular polyurethane screens and modular polyurethane screening panels, tensioned polyurethane screens and many other polyurethane screening products, with applications in mining, sand and gravel, and aggregate-ore processing.
Via A. Verga 9,
24127 Bergamo,
Italy

---
---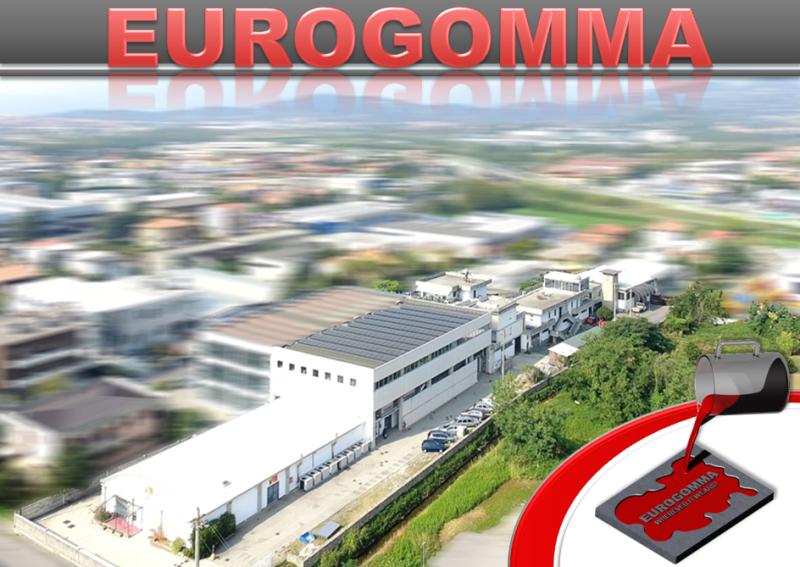 EUROGOMMA is a manufacturer of polyurethane screens, including modular polyurethane screens, flotation cells, and screen panels and cloths. The company also develops flip flop screens, tensioned polyurethane screens and many other polyurethane screening products, with applications in mining, sand and gravel, and aggregate-ore processing.
The company specialises in the production of wear-resistant screens, as well as engineering innovative and versatile fastening methods for modular and tensioned screening systems.
The unique polyurethane tensioned screens with Superflow apertures allow users to maximise screening efficiency in every situation. EUROGOMMA engineering and production methods are flexible and use cutting-edge technology to offer the most competitive solutions to customers worldwide.
Polyurethane screens for ore and aggregate processing
EUROGOMMA engineers and manufactures customised polyurethane screens, liners, stators and rotors, fitting all the wear-resistance and screening requirements that customers require worldwide.
The company's engineering and production department uses sophisticated CAD software to transform ideas and information into reality.
GET flexy high-efficiency, non-blinding screening system
EUROGOMMA's constant research into improvement of screening performances has led to the creation of GET flexy.
GET flexy is the new dimension of screening. The elastic effect of the polyurethane flexible screen panels solve pegging and screen blinding problems by improving the screening efficiency to incredible performance.
With GET flexy, it is now possible to provide conventional screen decks of double productivity or larger.
GET flexy is the polyurethane elastic screening system retrofitting every existing screen deck to transform it into a high-efficiency technology.
Fine screening polyurethane panels
EUROGOMMA's fine screening polyurethane screen panels are ideal for the classification of abrasive sand.
Thanks to the superior quality of the company's polyurethane, all of its screen cloths are wear and corrosion-resistant. Therefore, the polyurethane screen panels have no usage limit and guarantee successful performance in every application, whether oil, mining, waste management.
EUROGOMMA's fine screening polyurethane panels are used in trash screens for mineral processing, stack sizers, repulp screens and slurry dewatering screens.
EURO-PS: modular polyurethane screens
EURO-PS polyurethane screen panels come in the standard dimensions of 305mm x 305mm and 300mm x 300mm. EUROGOMMA screening modules are available in any thickness, from a minimum of 30mm upwards, and are suitable for gross, medium and fine screening.
EURO-PS screen panels are supplied together with EUROGOMMA's 'lock-out' fasteners, which are characterised by the unique technique of installing and removing the screen panels from the top of the deck.
Flip flop polyurethane screens
Thanks to the superior quality of EURGOMMA's polyurethane material, the company manufactures reliable flip flop polyurethane screen panels. Flip flop screening panels are subjected to continuous stress, which is why the quality of polyurethane is crucial for this application.
EUROGOMMA's screen mats have been successfully installed in equipment that processes coal, coke, compost, wood chips, gravel, hard rock and many more.
Elastic polyurethane screens
A fundamental stage of EUROGOMMA's rapid development has been the adoption of polyurethane in place of rubber, as well as the invention of 'SUPERELASTIC' polyurethane.
This revolutionary polyurethane, which has the technical name 6020/SE, offers excellent working performances not just in abrasion but in screening elasticity and impact-resistance too.
Screen panels for vibrating, trommel and dewatering screens
EUROGOMMA offers customers a large range of screening products, including:
Elastic polyurethane tensioned screens
Polyurethane modular screens
Self-cleaning polyurethane tensioned screens
Polyurethane trommel screens
Customised polyurethane screens
Red natural rubber rolls for wear lining applications
EUROGOMMA red natural rubber rolls have been installed in several operations to protect machines from wear and abrasion. The rolls are available in standard sizes of 1.4m x 10m, in thicknesses of 2mm to 50mm. Smooth, fabric, buffy and, rough finishings are available, to suit various installation requirements.
The high quality of EUROGOMMA red natural rubber rolls has convinced clients to choose EUROGOMMA products over other well-established brands.
Polyurethane liners and wear parts
EUROGOMMA manufactures an extensive range of polyurethane liners and wear parts for mining, industrial and chemical plants.
About EUROGOMMA
EUROGOMMA is a group of companies consisting of:
Eurogomma di Annoni Luciano: Head company and main factory
Eurogomma Russia LLC: Factory and representative for the Russian and former Soviet market
Eurogomma Latino America SAC: Sale representative for Latin America
Eurogomma West Africa LLC: Sale representative for the West African market
Eurogomma has representatives, distributors and resellers all over the world to serve clients as best as possible.
Almost 40 years of experience in the industrial and mining field, and high-quality products demonstrated and controlled by European Quality Certification UNI EN ISO 9001:2000, means that EUROGOMMA has the necessary capabilities to solve any screening or wear problem with mineral and aggregate processing.
Thanks to the superior quality of its polyurethane material, EUROGOMMA manufactures reliable flip-flop polyurethane screen panels.
EUROGOMMA supplies polyurethane tensioned screens that offer high-performance and wear-resistance.
Founded in 1975 in Bergamo, Italy by Mr Luciano Annoni EUROGOMMA is an Italian Manufacturer of high-density polyurethane elastomers for wear protection.
EURO-PS is the most versatile modular system of EUROGOMMA.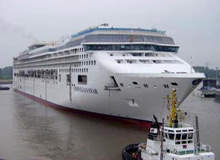 Golden Star (Wassa) (GSWL), a subsidiary of Golden Star, owns and operates the Wassa gold mine in south-west Ghana. Golden Star holds a 90% interest in GSWL, while the Ghanaian Government holds the remaining 10% ownership earning a 5% royalty on the gross revenue of GSWL's gold production.
Our trommel screens are tailor-made for every application.
Eurogomma can now produce Superflow apertures of 1mm and under.
Eurogomma has dedicated a specific section of our website to our liners for grain and cereal transportation.
Our polyurethane coating is certified for food processing applications, which allows us to install our finger screens in such applications.
We love when we are called to do something new because that is the philosophy of our group. Now it is the turn of Eurogomma-Russia.
Our ERStep and EURO-PS screen panels are made of rubber.
Endless applications require an endless product range and we are not afraid to afford every request with goodwill and customer care.
Eurogomma applications in polyurethane lined pipes are increasing and our commercial strategies for 2021 are targeting the pipeline protection from abrasion and corrosion in mining plants.
The high-efficiency screening system "Wavy Top" of Eurogomma is now available on ErStep screens.
Our spray-on STB Eurocoating is a wonderful solution to protect truck beds from wear, corrosion, rusting and scratching.
Well, we are not artists but we spray artfully anyway.
EUROGOMMA is the sole world manufacturer of the polyurethane screen panels with rounded weir bar.
Fine screening is a typical application for stainless steel wire meshes. Efficiency is high but the wear life of the screen meshes is a real nightmare.
It was exactly one year ago when we told our followers about our first Superflexy screen in France for the classification of municipal solid waste clinker.
In our philosophy, innovation and customisation are strictly connected because it is thanks to our clients that we can detect which solutions are necessary to create progress in the market.
The range of our PU and TPU screen panels for flip flow installations keeps growing together with our market of these products.
EURO-FG is one of the most diffused polyurethane screening systems in Europe.
Since Eurogomma started the business in 1975, our tensioned screens – in rubber and polyurethane – have always been our best sellers.
Silos are a world-diffused storage system for a number of materials. They are largely used in the food industry to store cereals such as grain, malt, soya beans, hops and others but also for the animal feed.
There is no screening application where Eurogomma can't propose a customized solution.
The main characteristics of our flip flop screen include high G force, a strong and sturdy structure, and extremely low vibrations.
Eurogomma has been making punched screen cloths for many years.
There is nothing that we love more than innovating. Every problem of our clients is a challenge that we want to win in order to bring something new and something better into the market.
After our successful exhibition at Minex Mount Isa, EUROGOMMA is developing a number of products targeting the Australian market.
It is a fact that EUROGOMMA targets mining as the core market for our elastomer wear-resistant products.
SUPERflexy is quite a new product in the field of flip-flop screens and France is historically affectionate to the German technology in this sense.
In August 2018, we informed our followers about a new unique product of Eurogomma: our ROLL-ON polyurethane screen panels.
Classifying 0>200 micron sand with polyurethane panels is not easy but this is how we do it
EUROGOMMA is happy to propose to our clients in mining the new range of our rubber screen panels for tough applications such as crusher screens and primary ore screening.
EUROGOMMA will take part in one of the most representative mining exhibition in Australia.
Stewart Fernandez and his company, Australian Mining Products and Services Pty Limited, are now representing the Eurogomma group all over the territory of Australia and New Zealand.
The Eurogomma group has reached the important industrial target of starting manufacturing its unique screening system GET flexy at its Russian factory.
Eurogomma is a dynamic manufacturer where new ideas are directly translated into new products, thanks to a flexible CAD/CAM manufacturing system.
Eurogomma's patented screening system GET flexy has been given another proof of its value at one of the Mirny diamond mines of Alrosa, the world leader in diamond mining.
Rubber self-supporting screen panels are a typical product for primary screening.
EURO-PS wavy top polyurethane screen panels are an invention and unique product of EUROGOMMA.
When we presented GET flexy to our clientele, we did expect a lively interest in the product but we had no idea so many users were in an actual emergency in terms of lack of performance with their screens.
Our boomerang and peanut-shaped apertures have been offering the solution to the problem since 2011 up to now with great satisfaction of us and of the client.
EUROGOMMA and our distributor for the Iranian market, the company Parnian Sanat Atlas have worked at a new project for iron pellet screening in a plant of the biggest steel producer in the Middle East and Northern Africa and the biggest DRI producer in the World.
Flip flow screens have been taking more and more market portions in the last decade and users are typically very happy with the performance offered by this technology.
Another success in gold ore screening in West Africa at Perseus Gold Mining, thanks to our SUPA TOUGH BOY and TOUGH BOY screening panels.
Eurogomma is happy to offer our clientele a new rubber lining product.
As a manufacturer targeting the mining and aggregate fields, it was quite a curious case for Eurogomma to be called into a project to classify live whelk shells.
EUROGOMMA introduces a new polyurethane screen panel with its PURFil screen mesh for gold mining applications.
Eurogomma is happy to present to our friends, clients and followers the new version of its company website, www.eurogomma.com.
Continuing the company's expansion in Russia, Eurogomma is proud to announce the opening of a new production site and stocking warehouse with office facilities in Chelyabinsk, in the Ural region.
Eurogomma is happy to launch the website www.get-flexy.com about one of the most innovative screening media of modern technology.
GET flexy is the patent pending screening technology transforming polyurethane screen deck into a high-efficiency screening technology.
GET flexy is a unique polyurethane screening system, which offers high-efficiency performance in the most difficult applications.
Eurogomma has gained great success in Austria with its flip-flop screening equipment.
After the recent launch of its new high-efficiency polyurethane screening system GET Flexy, Eurogomma is happy to announce a significant installation at its client site, Rockwell Diamonds Inc in South Africa.
Eurogomma's GET Flexy polyurethane elastic screening system can be retrofitted into any existing screen deck to transform it into high-efficiency piece of technology.