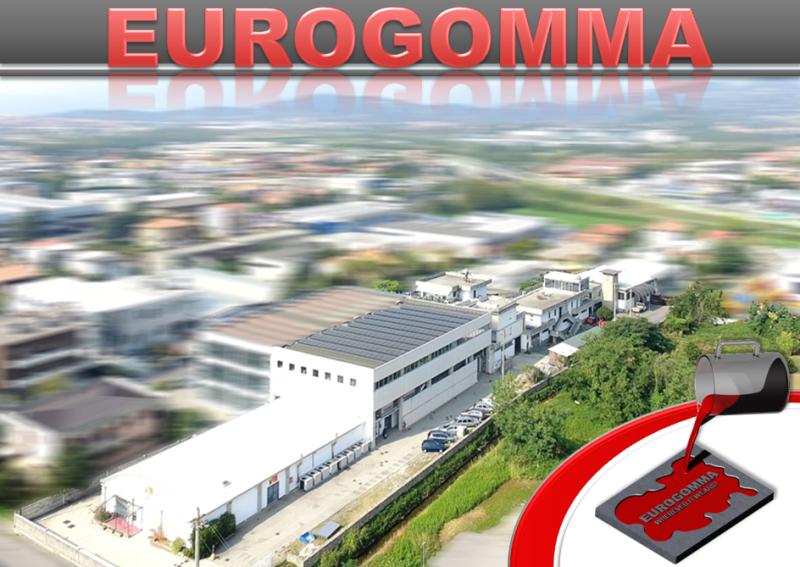 EUROGOMMA is a manufacturer of polyurethane screens, including modular polyurethane screens, flotation cells, and screen panels and cloths. The company also develops flip flop screens, tensioned polyurethane screens and many other polyurethane screening products, with applications in mining, sand and gravel, and aggregate-ore processing.
The company specialises in the production of wear-resistant screens, as well as engineering innovative and versatile fastening methods for modular and tensioned screening systems.
The unique polyurethane tensioned screens with Superflow apertures allow users to maximise screening efficiency in every situation. EUROGOMMA engineering and production methods are flexible and use cutting-edge technology to offer the most competitive solutions to customers worldwide.
Polyurethane screens for ore and aggregate processing
EUROGOMMA engineers and manufactures customised polyurethane screens, liners, stators and rotors, fitting all the wear-resistance and screening requirements that customers require worldwide.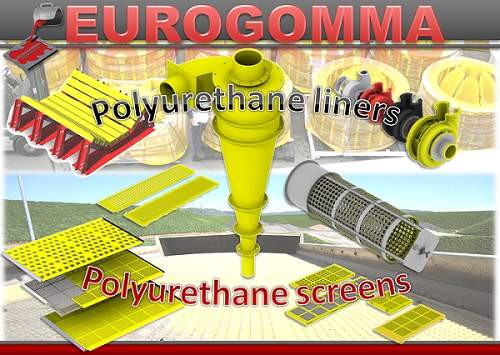 Polyurethane screens and polyurethane screen panels.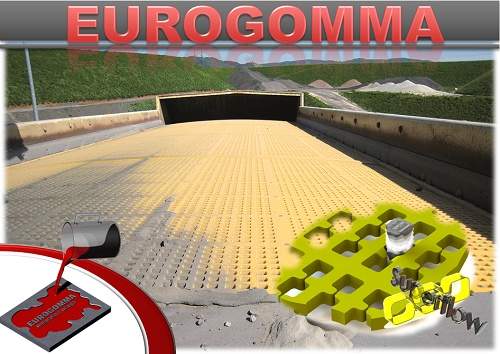 Polyurethane screens for ore and aggregate processing.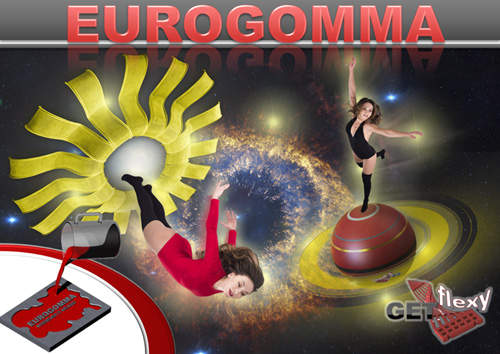 GET flexy polyurethane screen panels.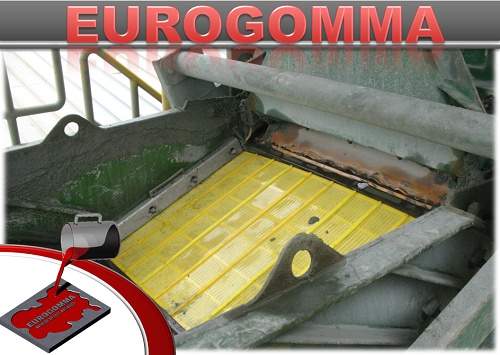 Fine screening polyurethane screen panels.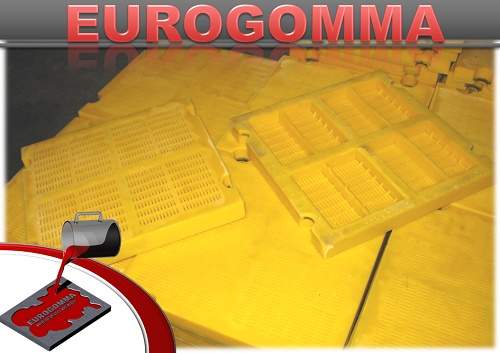 Modular polyurethane screen panels.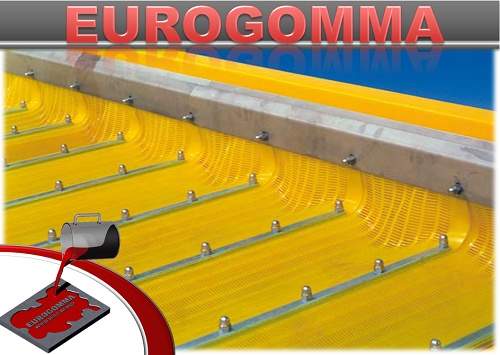 Flip-flop polyurethane screens.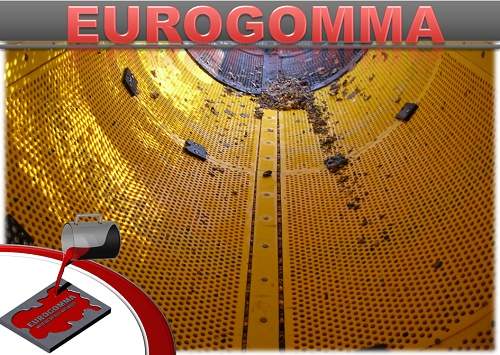 Polyurethane trommel screens.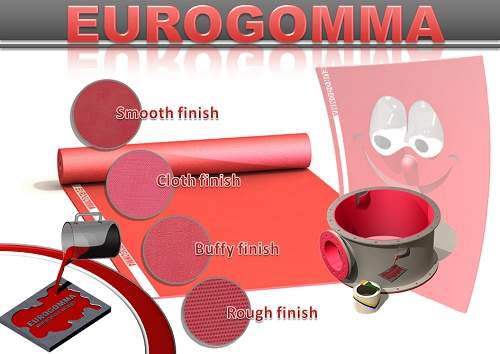 Rubber liners for mining.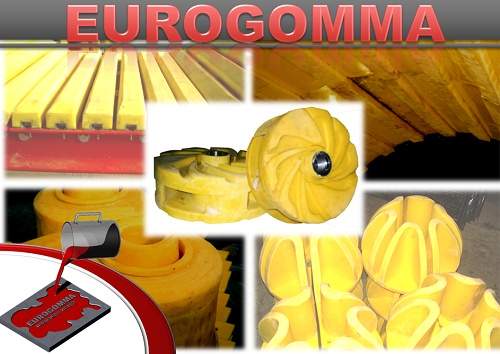 Polyurethane liners and wear parts.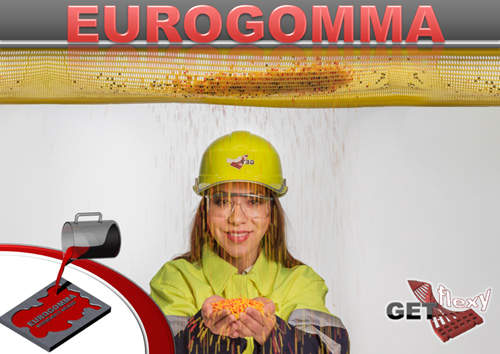 Elastic polyurethane screens.
The company's engineering and production department uses sophisticated CAD software to transform ideas and information into reality.
GET flexy high-efficiency, non-blinding screening system
EUROGOMMA's constant research into improvement of screening performances has led to the creation of GET flexy.
GET flexy is the new dimension of screening. The elastic effect of the polyurethane flexible screen panels solve pegging and screen blinding problems by improving the screening efficiency to incredible performance.
With GET flexy, it is now possible to provide conventional screen decks of double productivity or larger.
GET flexy is the polyurethane elastic screening system retrofitting every existing screen deck to transform it into a high-efficiency technology.
Fine screening polyurethane panels
EUROGOMMA's fine screening polyurethane screen panels are ideal for the classification of abrasive sand.
Thanks to the superior quality of the company's polyurethane, all of its screen cloths are wear and corrosion-resistant. Therefore, the polyurethane screen panels have no usage limit and guarantee successful performance in every application, whether oil, mining, waste management.
EUROGOMMA's fine screening polyurethane panels are used in trash screens for mineral processing, stack sizers, repulp screens and slurry dewatering screens.
EURO-PS: modular polyurethane screens
EURO-PS polyurethane screen panels come in the standard dimensions of 305mm x 305mm and 300mm x 300mm. EUROGOMMA screening modules are available in any thickness, from a minimum of 30mm upwards, and are suitable for gross, medium and fine screening.
EURO-PS screen panels are supplied together with EUROGOMMA's 'lock-out' fasteners, which are characterised by the unique technique of installing and removing the screen panels from the top of the deck.
Flip flop polyurethane screens
Thanks to the superior quality of EURGOMMA's polyurethane material, the company manufactures reliable flip flop polyurethane screen panels. Flip flop screening panels are subjected to continuous stress, which is why the quality of polyurethane is crucial for this application.
EUROGOMMA's screen mats have been successfully installed in equipment that processes coal, coke, compost, wood chips, gravel, hard rock and many more.
Elastic polyurethane screens
A fundamental stage of EUROGOMMA's rapid development has been the adoption of polyurethane in place of rubber, as well as the invention of 'SUPERELASTIC' polyurethane.
This revolutionary polyurethane, which has the technical name 6020/SE, offers excellent working performances not just in abrasion but in screening elasticity and impact-resistance too.
Screen panels for vibrating, trommel and dewatering screens
EUROGOMMA offers customers a large range of screening products, including:
Elastic polyurethane tensioned screens
Polyurethane modular screens
Self-cleaning polyurethane tensioned screens
Polyurethane trommel screens
Customised polyurethane screens
Red natural rubber rolls for wear lining applications
EUROGOMMA red natural rubber rolls have been installed in several operations to protect machines from wear and abrasion. The rolls are available in standard sizes of 1.4m x 10m, in thicknesses of 2mm to 50mm. Smooth, fabric, buffy and, rough finishings are available, to suit various installation requirements.
The high quality of EUROGOMMA red natural rubber rolls has convinced clients to choose EUROGOMMA products over other well-established brands.
Polyurethane liners and wear parts
EUROGOMMA manufactures an extensive range of polyurethane liners and wear parts for mining, industrial and chemical plants.
About EUROGOMMA
EUROGOMMA is a group of companies consisting of:
Eurogomma di Annoni Luciano: Head company and main factory
Eurogomma Russia LLC: Factory and representative for the Russian and former Soviet market
Eurogomma Latino America SAC: Sale representative for Latin America
Eurogomma West Africa LLC: Sale representative for the West African market
Eurogomma has representatives, distributors and resellers all over the world to serve clients as best as possible.
Almost 40 years of experience in the industrial and mining field, and high-quality products demonstrated and controlled by European Quality Certification UNI EN ISO 9001:2000, means that EUROGOMMA has the necessary capabilities to solve any screening or wear problem with mineral and aggregate processing.