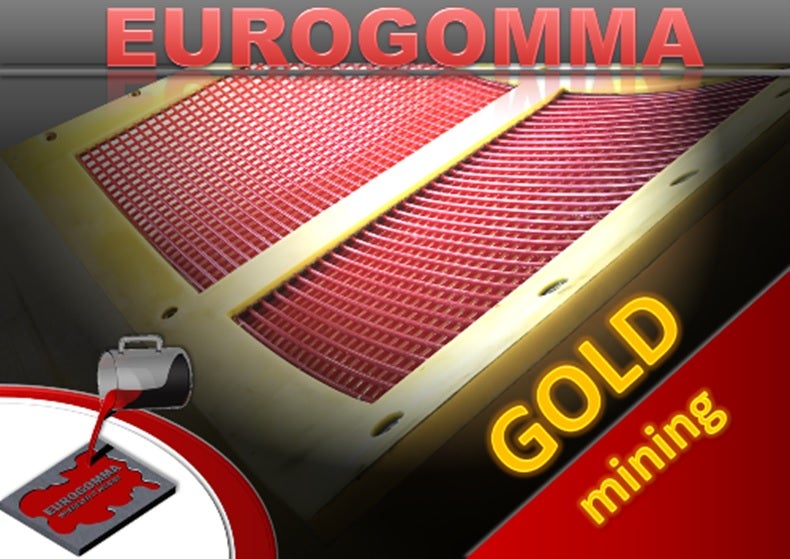 Gold mining is frequently facing a number of problems in mineral classification because highest efficiency rate is demanded, especially nowadays with low gold price, without reducing the life of the screening media.
One of our reputed clients involved in gold mining in West Africa was so afflicted by the efficiency in their SAG trommel so deciding to use steel-wire screens instead of durable products such as rubber or polyurethane. In this scenario, Eurogomma has created a polyurethane screen panel incorporating our PURFil screen mesh, so to give the same design of the woven wire screens previously used but made of durable polyurethane material.
Founded in 1975 in Bergamo, Italy by Mr Luciano Annoni EUROGOMMA is an Italian Manufacturer of high-density polyurethane elastomers for wear protection.
EURO-PS is the most versatile modular system of EUROGOMMA.
EUROGOMMA supplies polyurethane tensioned screens that offer high-performance and wear-resistance.