For more than 38 years, West River Conveyors has been providing quality, long-lasting conveyor products to its customers while remaining focused on delivering exceptional customer service.
Family-owned and operated since the beginning, West River has always been focused on delivering for its customers. Their pledge is to exceed customer expectations by building strong, long-lasting conveyors that meet, and often exceed, the highest industry standards.
More than 115,000ft² of manufacturing space and 50 acres allows West River to manufacture, warehouse and store all products onsite.
The company builds entire terminal group packages, including belt drives, take-up units, power packs, tail sections, starters, winches, discharge / transfer stations and other unique fabrications for the mining industry. Most recently, West River has added a new line of structure and conveyor belt to their packages.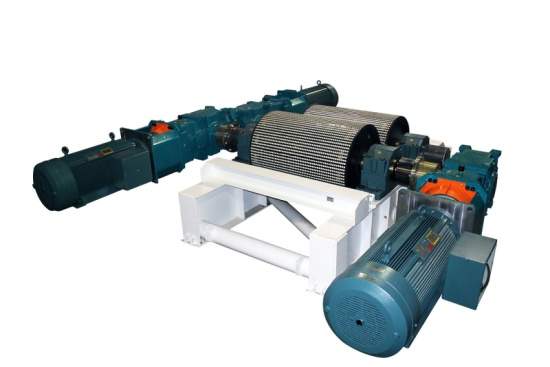 This special-engineered conveyor drive is a triple 500HP VFD alignment-free conveyor.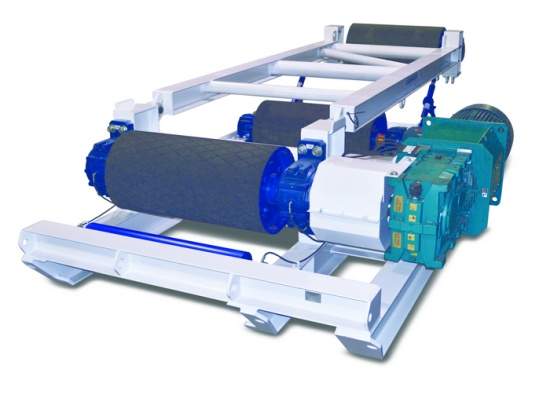 This brand new single 150HP alignment-free combination conveyor combines an alignment-free conveyor and a take-up unit on one skid. A popular option, easily movable and uses readily available components.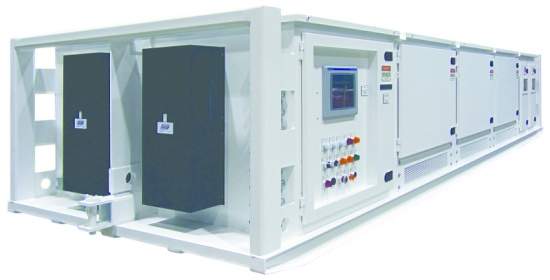 This variable frequency drive starter was shipped with the triple 500HP VFD alignment-free conveyor and is widely used because it applies a low frequency to start the motor.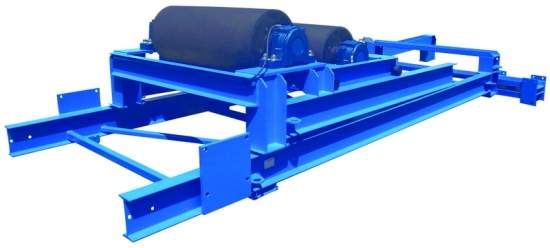 A 20/40 hydraulic cylinder take-up unit.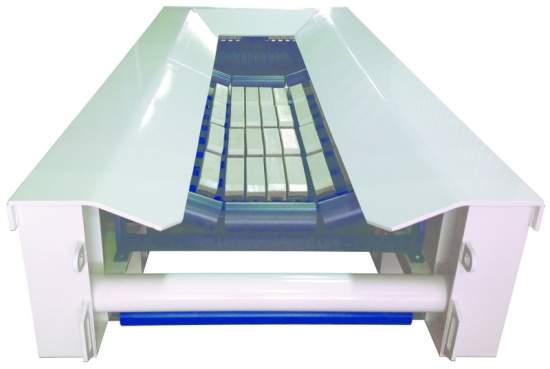 A 48in belt width impact bar tail section.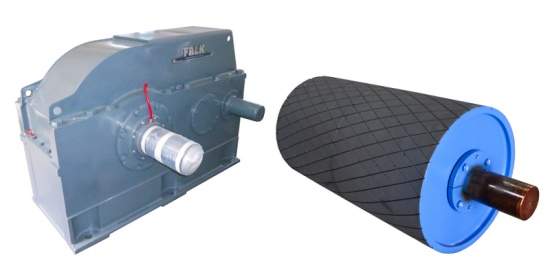 West River stocks thousands of parts including new and surplus speed reducers, pulleys and more.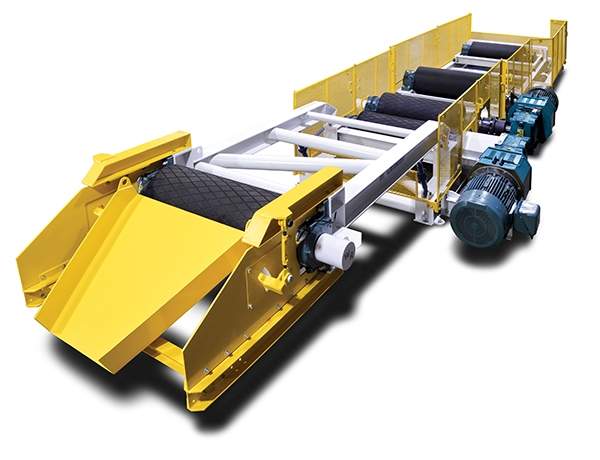 Belt Drive / Take-Up Assembly with custom safety guarding.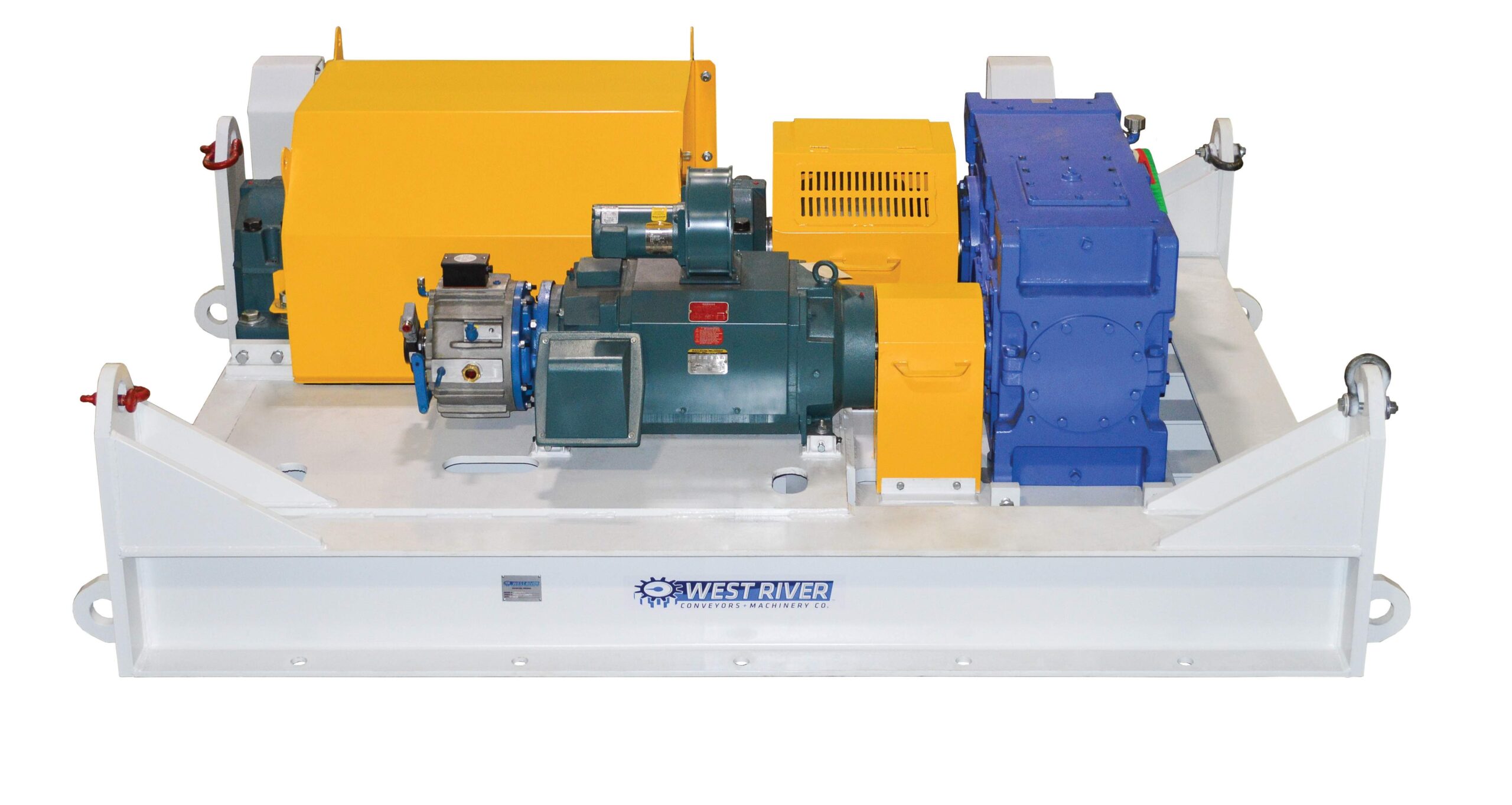 Electric Constant Tension Winch in a roof mount design.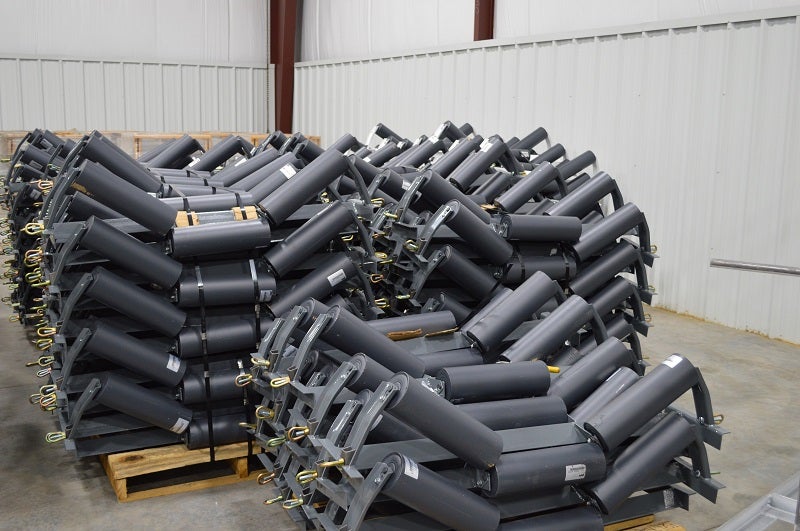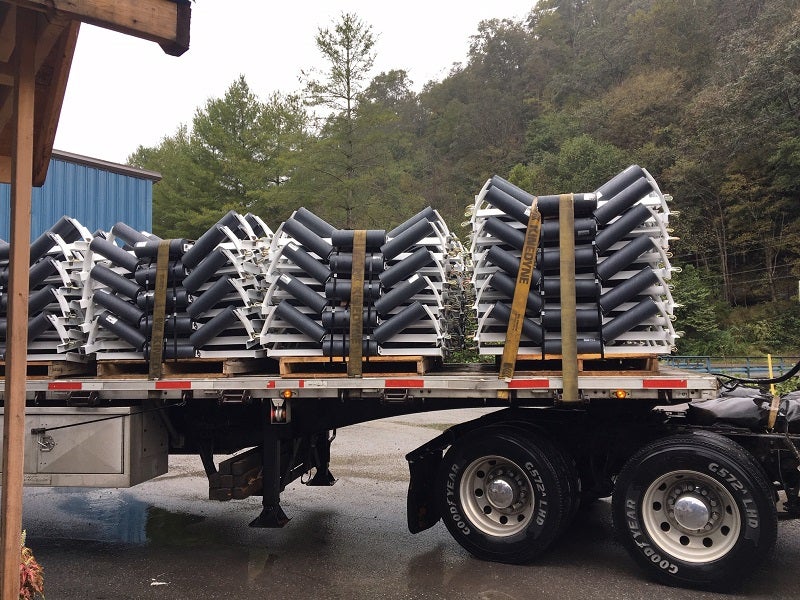 Custom conveyor packages and fabrications
By using Overland Conveyor software, West River has the ability to custom-design conveyor packages, including unique fabrications to fit your application. The company's products can be built to accommodate any belt size or required horsepower. The company's experienced technicians, engineers, sales and service representatives design and manufacture conveyor packages that work for each individual operation with no under-design issues.
Reducers/Gearboxes
Over the years, West River has made a name for itself in the reducer/gearbox industry by buying and selling used conveyor parts and speed reducers. In fact, West River is one of a few companies worldwide who specialize in replacement parts for gearboxes.  Gearbox brands available include Falk, Dodge, Sumitomo, Hansen, Lufkin, Foote-Jones, and more. If you are in need of a unique unit, there's a good chance West River has it.
Tailor-made belt drive systems
West River has become a leader in custom-built, custom-engineered belt drives and complete conveyor packages. Its products are made from carefully selected, industry leading materials and constructed to provide a strong, rigid, mine-duty frame that doesn't distort during installation or use.
The company uses heavy-duty steel to provide products that withstand the most demanding underground and above-ground bulk material operations.
West River builds belt drives, take-up units, electric and hydraulic winches, belt storage units, hydraulic power packs, tail sections, discharge / transfer stations, belt starters, and more. These items can be supplied in a single, comprehensive package or purchased separately.
Quality and ISO 9001: 2015
West River's quality management system, governed by ISO 9001: 2015 certification, ensures all products are quality tested and processes are in place to exceed customer expectations.  West River strives to continuously improve processes that bring complete customer satisfaction.
New and replacement conveyor parts
In addition to building new conveyor terminal groups, West River stocks an inventory of new conveyor components, including pulleys, motors, fluid couplings, grid couplings, backstop, and reducers.
The company features more than 30,000ft² of warehouse space, which is fully stocked with items ready to sell.  If you're looking to purchase a new conveyor pulley, West River's staff can help design a pulley that will work perfectly with your conveyor equipment. West River also stocks an inventory of surplus new and used conveyor parts, including everything from speed reducers to sprockets to chains and belts.
Discharge / transfer stations for underground mining
West River has built many different styles of remote discharges and transfer stations. Remote Discharges are designed to transfer materials to the conveyor belt. The company's heavy-duty structural steel design can accommodate many options including belt cleaner mounting provisions, floor mount or roof mount design, engineered pulley design to, customer specifications, adjustable or fixed boom and much more.
Custom fabrications and special design
West River can construct conveyor equipment to accommodate any unique application. They have built a variety of special-designed items for different industries to assist in their material handling needs.
Belt storage units, take-up units and winches
West River builds belt storage units that can be configured for any above-ground or underground mining operation.  They are available in any belt width and allow for multiple belt storage capacities from 40ft to 50ft up to 400ft to 800ft and larger. Constant tension winches, when used with a belt storage unit or take-up unit, are able to control belt tension, West River can design storage unit and take-up unit configurations to suit your exact needs or preferences.
Conveyor Structure
West River Conveyors recently launched a complete line of underground and above ground conveyor structure including rigid rail, catenary and wire rope.
Rigid Rail Structure
West River's rigid rail structure (available in both floor and roof mount designs) can be custom built in a variety of sizes and angles. Components are fitted to a heavy-duty structural steel frame, powder-coated to increase longevity and improve corrosion resistance.  Mine-duty idlers are attached to the frame using bolts, clamps or pin and cuff components.  West River's rigid rail structure is available from 36" up to 72" belt widths.  Depending on speed and tonnage requirements, there are choices for CEMA B through CEMA E+ arrangements.  Rigid rail is available in single beam or box frame design and is known for it's quick and straightforward onsite installation.
Wire Rope Structure
West River's wire rope troughing idlers and returns are designed to be mounted to wire rope in place of channel steel frames using clamps. It's portable and easy to install. West River replaces existing components for this type of structure per request.
Catenary Structure
West River's line of catenary structure is more robust than its wire rope alternative. Idlers are hooked into saddle brackets that are welded or bolted onto stringer pipe (rather than wire rope) and the rest secured into the bracket itself to prevent movement. Like rigid rail, catenary structure is available in both floor and roof mount designs. This type of structure is ideal for those who seek an affordable, sound alternative to rigid rail but need the convenience of portability and easy installation.
West River has teamed up with Precision Pulley & Idler (PPI) bring world-class idlers that set the industry standard. All PPI idlers are designed and manufactured for a long, trouble and maintenance-free life with no greasing and high-quality sealed ball bearings.  PPI idlers are suited for the most demanding applications and conform to CEMA standards that meet or exceed load ratings. Combining PPI's innovative and reliable idler design with West River's experience in the mining conveyor market, West River offers a solution that can handle the most rugged underground environments.
Conveyor Belt
West River has partnered with Rema Tip-Top/Cobra America/Depreux to offer competitively-priced underground and above-ground belt alongside its conveyor systems. West River stocks Depreux Delta belt for all surface applications, MSHA Part 14 fire-resistant belt for underground needs, and high temperature Deltatherm belt for hot material processing.  West River is an exclusive distributor of Depreux conveyor belt.