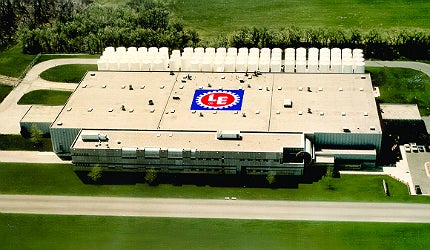 Lubrication Engineers (LE) manufactures and markets a comprehensive line of premium lubricants ideal for use in extreme, heavily loaded mining applications. The LE range includes greases, gear oils, hydraulic oils, compressor oils, wire rope lubricants and a wide range of reliability equipment. LE's enhanced lubricants — featuring exclusive, proprietary additives — are available worldwide.
High-performance industrial lubricants
One of LE's key business objectives is to increase its global mining customers' reliability and profitability by providing the most technologically advanced and high-performance industrial lubricants available. These lubricants:
Reduce lubricant consumption through extended service intervals
Increase equipment life through reduced wear
Reduce energy consumption through less friction
Reduce downtime through improved reliability
Minimise inventory through multi-purpose products
Enhanced high-performance lubricants
Manufactured under an ISO 9001:2001-certified quality system at its plant in Wichita, Kansas, US, LE lubricants deliver superior performance. They feature exclusive, proprietary additives including: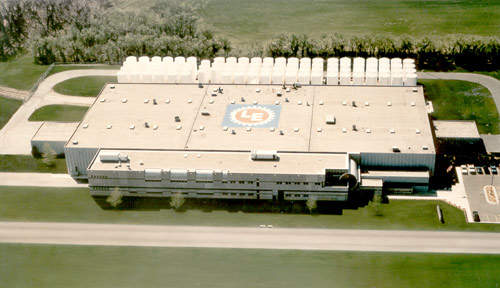 LE lubricant manufacturing plant, Wichita, Kansas, US – all LE's products are manufactured here, ensuring consistently high levels of quality control.
Many of LE's specialist industrial and automotive lubricants were developed specifically for the extreme operating conditions of the mining sector.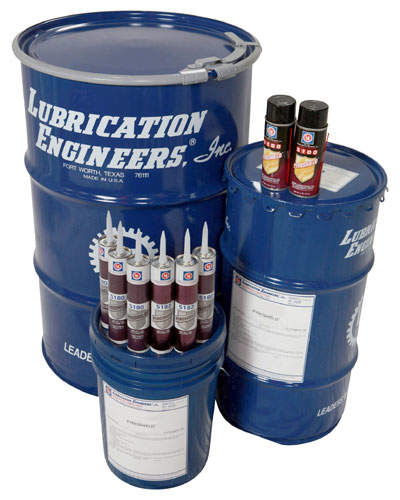 PYROSHIELD open gear lubricants provide protection for extreme applications including high temperatures and heavy loads.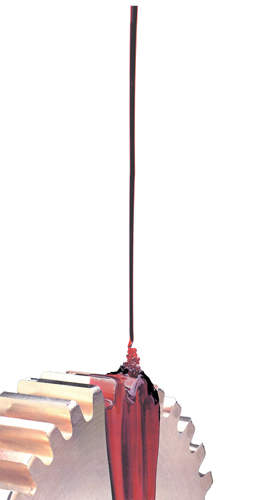 LE has an extensive range of both mineral and synthetic-based gear oils.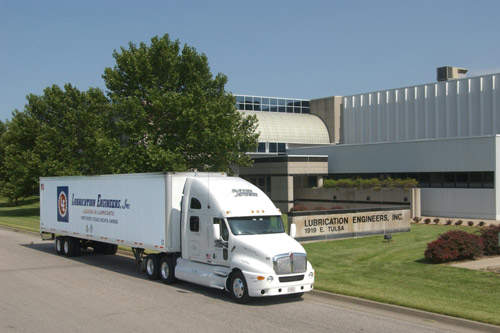 LE's lubricant manufacturing plant provides product to distributors in more than 60 countries.
Almasol® — a solid film additive that greatly reduces friction, heat and wear, and is able to withstand very high loads, chemical attack and temperatures up to 1,0387#176;C, it forms a microscopic layer on metal surfaces but will not affect clearances
Duolec® — a dual-acting additive that imparts synergistic properties to lubricants, it provides both anti-wear and extreme pressure protection, it increases film strength and is temperature-activated to provide metal with a protective layer, reducing friction and preventing surface wear
Monolec® — an additive that greatly increases film strength while reducing friction, heat and wear and creates a single molecular-lubricating film on metal surfaces without affecting clearances
Quinplex® — an impact-resistant additive that contributes to outstanding water resistance, tackiness and enhanced mechanical stability and helps form a barrier against corrosion
Particular mining applications for LE lubricants include loaders, shovels, dump trucks, draglines, crushers and ball mills.
Heavy-duty, open gear lubricants
Pyroshield® lubricants are a range of very high viscosity, 100%-synthetic lubricants for use in grinding mill and other extreme open gear applications. The combination of additives allows for a significant reduction in lubricant, electricity consumption and downtime.
Extreme-pressure grease
Almagard® extreme-pressure grease provides cool-running, long-lasting, water-resistant performance. It dramatically lengthens grease intervals, eliminates bearing failures, can triple bearing life and does not harden with age. Recommended for extended service applications, Almagard is extremely tacky and will not wash off, pound out or melt and run, even in severe conditions.
Moly grease
Intended for long-lasting use in heavy-duty mobile equipment, Almamoly™ HD Grease is a high-performance grease containing a special blend of solid lubricants and calcium sulfonate thickener. It is formulated to withstand elevated temperatures, heavy loads and exposure to water.
High-performance gear oils
Duolec high-performance gear oils surpass the challenges of the most demanding mining applications, including crushers and conveyor gear reducers. Benefits include a 75lb Timken OK load and FZG 14th fail stage pass, as well as superior thermal stability, sheer resistance, water separation and filtration ability.
Wire-rope lubricants
Wirelife™ coating and penetrating wire-rope lubricants extend the life of wire rope, chain and cable, enhancing performance and maximising safety.
Coating grease and lubricants
Wirelife Almasol coating grease is a soft, semi-fluid formulation designed to coat all moving chain and cable parts to ensure smooth, quiet operation. Its tacky, water-resistant characteristics enable it to adhere strongly to rapidly moving parts and seal out moisture.
Wirelife Almasol coating lubricant provides a tough outer coating to seal and protect against fretting corrosion, wear and rust, even under extreme load and moisture. It is a fluid lubricant with an evaporating solvent, leaving behind a self-healing, non-tacky, protecting film that is highly resistant to wash-off from both fresh and saltwater.
Wirelife Almasol Syn coating lubricant is an extremely tacky, non-asphaltic synthetic lubricant with exceptionally high film strength and load-carrying capacity. Perfect for extreme environments and conditions, it is the ultimate outer-surface protector.
Penetrating lubricants
Wirelife Monolec penetrating lubricant has excellent corrosion resistance and high load wear index. It penetrates to the core of wire ropes, whether they are running or stationary. It is also excellent as a penetrating lubricant for chains of all sizes. Its petroleum solvent evaporates, leaving behind a film of heavy-bodied lubricant that protects and lubricates each strand and resists leakage from the core.
Wirelife Low Tox® penetrating lubricant is designed for environments where environmental concerns require the use of a very low-toxicity wire rope and chain lubricant. It has excellent load-carrying capability and provides outstanding protection against rust, while having the lowest possible toxic effect on the environment.
Diesel fuel improvers
BTU+ diesel fuel improvers increase lubricity and keep filters and injectors clean, while inhibiting gum and sludge formation and dispersing water from diesel fuel. They improve combustion, help EGR system performance, retard rust and corrosion, protect diesel fuel in cold temperatures, and provide diesel fuel savings of more than 5%.