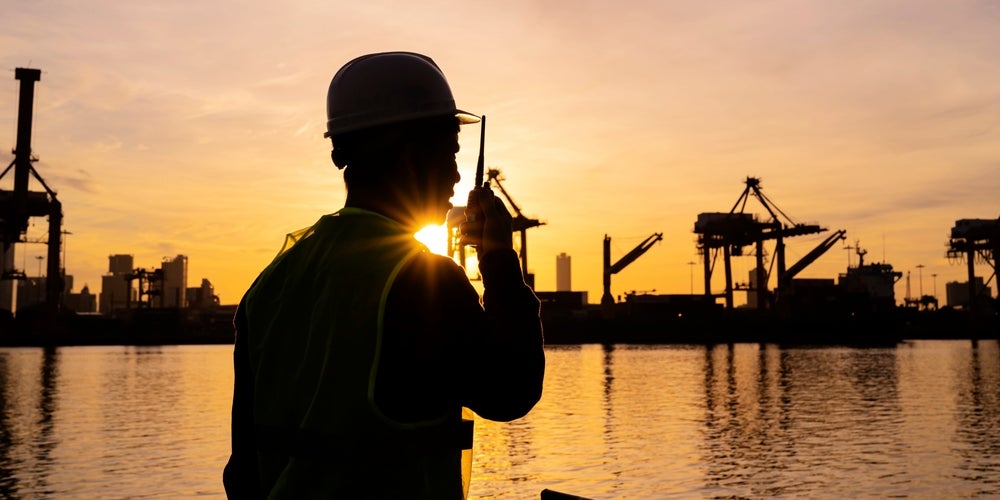 The Bushveld Igneous Complex contains some of the richest ore deposits in the world, and is something of an African El Dorado, where a range of multinational firms are converging to pull platinum group metals from the Earth.
Among the firms to have invested in the project is Chinese mining giant Zijin, which has been active in other facilities around the world, and has high hopes for the high-potential project. The mine remains "in preparation for construction" but boasts reserves of over 550 tonnes of platinum and 350 tonnes of palladium, and saw its mineral resource estimate increase by around 300% two years ago.
One of the driving factors behind this considerable potential is the scope for technological innovation at the mine, most notably the role of fifth generation (5G) mobile networks in local communications. For, unlike its predecessors, 5G networks afford the opportunity to bring people, machines, objects and devices together as one in near perfect harmony.
High-tech innovations have come to mark Zijin's approach, and at what is set to be one of its flagship overseas sites, it seeks to develop further its tradition of blending the very latest autonomous system technology with its engineering management capabilities.
As well as generating considerable cost savings and increasing competitiveness, this 5G modus operandi, which is underpinned by high-performance private wireless networks, is also set to revolutionise environmental protections and the health and safety landscape, provided the benefits can be realised for those across the mining industry.
While many have expressed concerns about the level of Chinese involvement in the international 5G rollout, this cross-industry collaboration offers tangible advantages to all parties, and for the mining industry at least, is likely a sign of things to come.
How well do you really know your competitors?
Access the most comprehensive Company Profiles on the market, powered by GlobalData. Save hours of research. Gain competitive edge.
Company Profile – free sample
Thank you!
Your download email will arrive shortly
Not ready to buy yet? Download a free sample
We are confident about the unique quality of our Company Profiles. However, we want you to make the most beneficial decision for your business, so we offer a free sample that you can download by submitting the below form
By GlobalData
Supreme optimisation
With such 5G connectivity – which brings with it sub-millisecond latency and significantly higher bandwidth than has been historically available – real-time remote control of machinery such as drones is possible. A vast array of internet of things sensors can be connected across the facility both above and underground to enable asset monitoring and autonomous haulage.
It makes for process optimisation and highly efficient operations by directing work such as preventative and predictive maintenance to where it's most needed. According to a 2021 report by Deloitte, the deployment of 5G across a mine site creates scope to increase ore production by up to 25% and deliver energy savings of up to 20%.
The technology is proving its worth elsewhere in the world, not least in China itself, where a number of coal mines in Shanxi Province are already utilising 5G to automate production and quality control.
The bespoke private networks have customised hardware and software, and so have the capability to manage sophisticated jobs and processes, delivering reliability, the capacity to support high device density, as well as hugely impressive critical data upload speeds.
Made for 5G
At first glance, Zijin's new smart mine appears to be the perfect advert for how to develop sustainably. And, with Chinese investment in 5G so far ahead of the rest of the world, it is small wonder the country's leading tech companies are often considered as natural project partners for initiatives of this nature.
Clean, efficient mining is, inexorably, the future. The world's vast mineral appetite is unlikely to subside, and greater emphasis is placed on environmental, social and governance adherence than ever before. There is also a business case for improving sustainability at mine sites, with a PwC report published last year noting that miners with high ESG scores delivered, on average 10%, higher stakeholder returns than other companies.
With the consumer market having almost reached saturation point, sharing in the spoils of such tailor-made industrial solutions is an alluring prospect for technology companies and miners alike.
Who really benefits?
For MTN, its decision to team up with Huawei has provided the opportunity to combine a range of emerging technologies to transform mining processes such as ore screening, underground safety and transmission equipment automation. Not only is there a direct link here to enhanced market competitiveness for majority mine owner Zijin, but also for South African prospects in the global mineral and resources space.
However, as 5G takes hold at locations such as the Garatau project, the nature of the mining workforce is set to fundamentally shift, with a need for higher skilled workers likely to lead to fears of job losses from miners currently engaged in more traditional 'coal face' work.
It is important then that those locales where hyperconnectivity is set to be the new order of the day – and which are often socio-economically dependent on one multinational employer – are not adversely impacted.
Reskilling the incumbent workforce to ensure it shares in the bounty of the 5G promised land is a must, as is collaboration between the public and private sector to guarantee that inward investment continues to benefit locals and the local economy, not simply remote workers already possessing the requisite skill set from the investor country of origin.
5G brings new challenges
In response to such concerns raised by South African President Cyril Ramaphosa – specifically, that some 90% of Huawei's workforce were expats and that their presence in the country was doing very little to address the nation's chronic youth unemployment and lack of skills – Huawei has committed to ensure half of its workforce across South Africa consists of South African citizens within three years. The company has also invested in youth training programmes towards that end, which are small steps, but steps nonetheless.
It is true that mining is a significant contributor to the country's GDP – 8% at the last count – and with South Africa the world's largest producer of platinum, the introduction of 5G could help it once again harness the sector's potential, just as it did in the heady days of the 1980s when soaring gold production saw the industry responsible for over a fifth of the country's GDP.
What's more, with Zijin set to invest some $700m into the Garatau project, creating 2,500 direct jobs in the process, this is just the sort of transformational investment South Africa could really benefit from.
However, it is essential for all stakeholders to remember that investments of this nature are rarely, if ever, altruistic, and to look beyond the headlines to potentially darker motivations amid the 5G rush and quest for first mover advantage. The growing phenomenon of resource nationalism has seen access to mineral wealth dictated by national interest around the world, and there is the ominous potential for South African companies to be technologically and geopolitically tied to the Chinese state.
When it comes to 5G, therefore, it could well be the case that fortune favours the cautious.