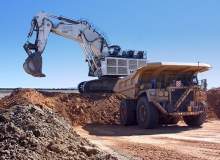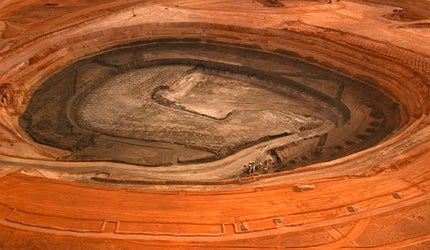 Amid reports that the global demand for copper is rising due to a growing need for energy infrastructure, particularly wind turbines, mining companies in Australia are pledging to boost production of the red metal.
In July, Xstrata announced it will increase copper production by 30,000 a year from it's newly acquired Mount Margaret mine in north-west Queensland.
The mine, which was acquired from Exco Resources in 2011 for A$124m ($122m), is set to create 300 jobs and produce its first ore in August.
Meanwhile, mining operations at OZ Mineral's Prominent Hill copper and gold mine in South Australia is being extended to 2018 as part of a $1bn contract with Thiess.
Here, we define the scope of these projects and list Australia's other copper mines which have made the headlines this year.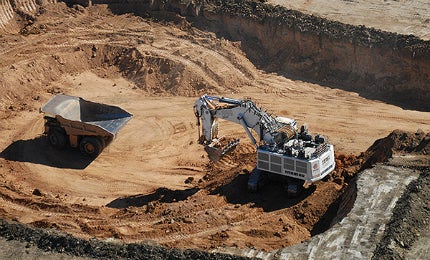 Open pit operations at the Mount Margaret Mining Project
---
Mount Margaret Mining Project is part of Xstrata Copper's Ernest Henry Mining (EHM) operations in Queensland, Australia.
The mine consists of five open pit copper deposits which were acquired by Xstrata from Exco Resources in June 2011.
The A$124m ($122m) project began operations in July 2012 and is expected to produce nearly 20 million tons of ore containing 140,000t of copper, 83,000 ounces of gold and 560,000t of magnetite.
Recovered ore from these deposits will be sent to the EHM for processing through the on-site concentrator. The ore is first crushed and ground in a series of mills, before being mixed with water and chemicals to separate copper and gold from other materials.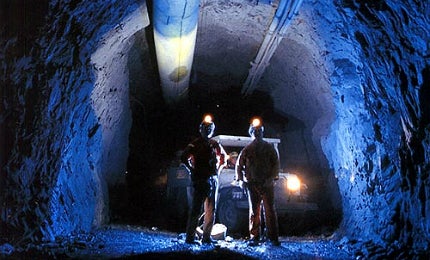 A development haulage in the Enterprise section of the copper mine
---
A private syndicate has made what it believes to be a major copper discovery 55km north-east of Mount Isa in Queensland, Australia.
Syndicate member Don Hoult said in July that drilling encountered an ore body nearly 70m wide, adding that the discovery is a primary sulphide system which came within a few metres of the surface.
Mount Isa Mines operates two separate mining and processing streams, copper and zinc-lead-silver. The copper operations include two underground mines – Enterprise and X41 – with an ore mining capacity of 6.2mt per annum.
Enterprise is the most recently developed copper ore source at Mount Isa and is Australia's deepest mine, with an internal shaft which reaches a depth of 1,900m.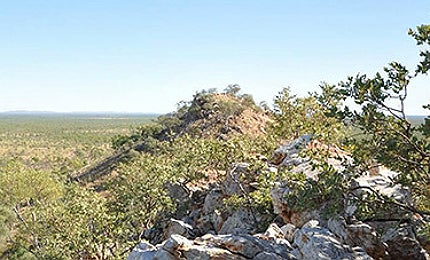 Mining operations will initially target the Little Eva deposit
---
Altona Mining received a notice from Xstrata in July that it intends to acquire a 51% interest in the Roseby copper project, also located in Queensland.
The two companies will seek to reach an agreement on the exercise price for the interest, failing which an independent expert will determine the cost at which the option may be exercised by Xstrata.
The Roseby project contains the Little Eva copper project, located in the Mount Isa – Cloncurry mining district.
A recently completed definitive feasibility study confirmed that the project has a potential production profile of 39,000 tons per annum of copper and 17,000 ounces per annum of gold.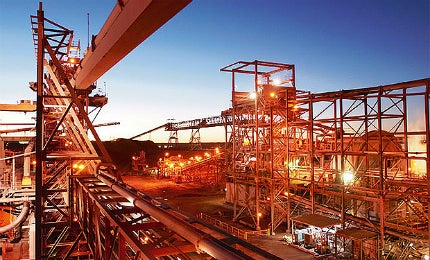 If construction work goes ahead, the Olympic Dam would be the biggest mine in the world
---
It's not all good news for Australian copper mining though, as BHP Billiton announced in July that it will delay the A$30bn mega expansion of its Olympic Dam copper-uranium mine until 2014 because of falling commodity prices.
The project, located in Adelaide, opened in 1988 by WMC Resources, which discovered the deposit in 1975. In mid-2005, BHP Billiton gained control of WMC Resources in an A$9.2bn takeover. The company has a licence to mine the Olympic Dam until 2036 and it is extendable for 50 more years thereafter.
Currently, the mine produces 180,000 tons of copper per annum, but the proposed expansion would increase production to 750,000 tons per annum.
The plan envisages a new open pit mine and the expansion of mineral processing facilities. Infrastructure, including a desalination plant, a gas fired power station, a rail line, an airport, port facilities and a village for workers are also being proposed under the expansion.
If construction work goes ahead, the Olympic Dam would be the biggest mine in the world.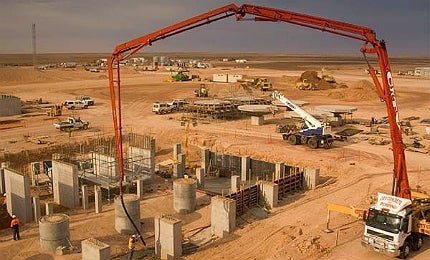 Prominent Hill mine is located 650km north-west of the South Australian capital Adelaide
---
In February 2012, construction and mining services contractor Thiess received a $1bn contract from OZ Minerals to extend mining operations at its Prominent Hill copper and gold mine in South Australia.
The firm will undertake mining operations until 2018 and has started the planning, training and implementation of the ramp-up which requires a substantial expansion of Thiess' existing operation.
The Prominent Hill mine is located 650km north-west of the South Australian capital Adelaide and is wholly owned by Australian mining company Oxiana, which later became OZ Minerals.
In 2011, copper production at the mine stood at 107,744t and gold production was 160,007oz. Prominent Hill's 2012 output is expected to reach 100,000t of copper production and 140,000oz of gold.