For over 30 years WWL ALS has offered specialised transport and logistics solutions for the global movement of heavy, oversized, abnormal and difficult cargo for the mining industry.
WWL ALS works with original equipment manufacturers (OEMs), contractors and plant dealers to ship and transport new and second-hand equipment for the mining industry. WWL ALS provides specific equipment to the mining sector such as roof supports, tunnelling machines, injection units and robots.
Our team of experienced staff understand our clients' needs and are dedicated to providing a service that reflects the professional standards demanded in the business world today.
WWL ALS can handle express road or air shipments of the smallest spare part of a large mobile or static cargo for the construction, mining, tunnelling, marine, oil and gas, engineering, energy and renewable energy industries.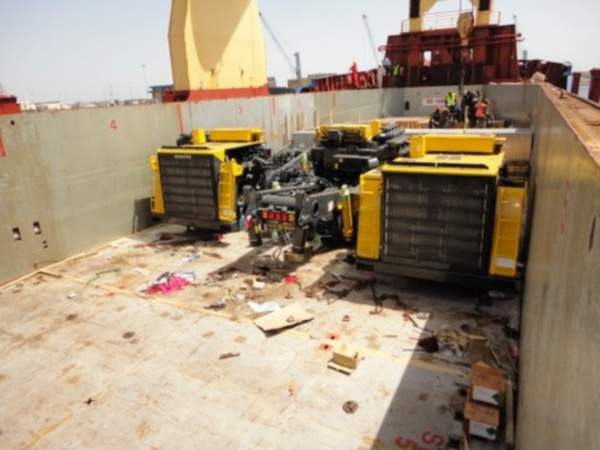 Mining project: Excavators, dumpers and containers- Japan, US and Europe to Africa.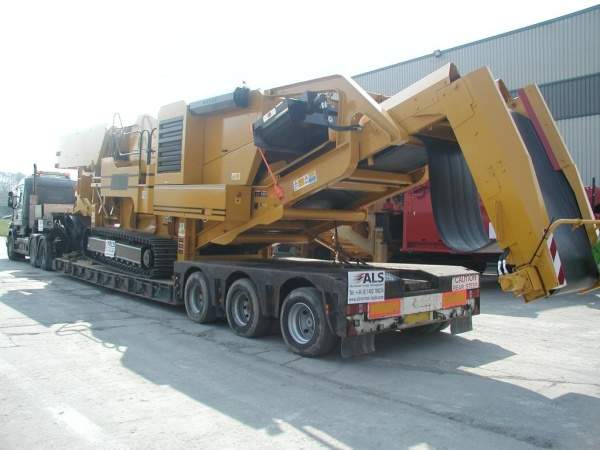 World-wide logistics of crushing and screening machines.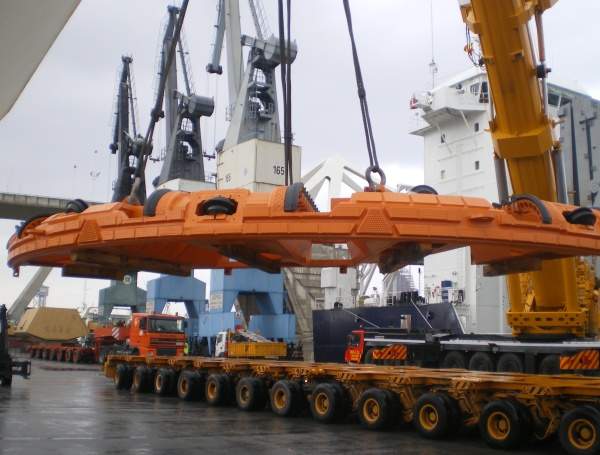 Tunnelling project: 130T tunnel boring machine (TBM) for Barcelona Metro.
Worldwide break bulk, heavy lift, charter and project cargo shipping solutions
WWL ALS' specialist in-house project teams can handle any out of gauge or heavy lift project cargo offering global, break bulk, part charter, heavy lift vessels, ro-ro, containerisation and UK port agency services.
We work with clients from the initial proposal stage through to the contract stage, providing the client with outline feasibility assessments and budget costs when bidding for new business. This will be confirmed against final specifications and G.A. drawings when firm orders are secured. WWL ALS employs CAD technology for load planning and route assessment (swept path analysis).
Our dedicated chartering team is fully supported by an extensive database of ships' positions worldwide, enabling rapid solutions in sourcing the most suitable vessel for the cargo at the time and place to suit our clients' requirements. We are able to provide the following additional worldwide services:
Any size dry-cargo tonnage (not limited to break bulk carriers), multi-purpose, reefer, ro-ro and heavy lift tonnage
Full or part load shipments
Voyage chartering, time-chartering, period charter, bareboat contracting
Freight covers, contracting, project-engineering
Sale and purchase of ships
Towage (wet and dry) or FLO / FLO operations
Freight consultancy, market information
WWL ALS' operations department provide our clients' with a complete follow-up on the job after the shipment has arrived. Our operations department can handle the entire operation of vessels and voyages to include:
Preloading preparations, including stowage plan and super intendancy
Cargo clearance, custom arrangements, documentation work
Arrangements and supervision of stevedoring operations
Instructions to master and agents
On / off hire surveys
Liability insurance
Vessel performance control on speed, bunker consumption
Weather-routing
Disbursement accounts, hire calculations
Bunkering arrangements at lowest market prices
Conducting all correspondence and liaison with owners / shippers on our clients' behalf
Whatever the size and scale of your project, WWL ALS can advise you and help to develop the ideal solution.
Intermodal transportation services for abnormal loads and heavy equipment
As heavy machinery and plants becomes more and more sophisticated WWL ALS' operational teams recognise that every out of gauge transportation requirement is unique. It requires specialist knowledge and attention to detail to ensure that the most secure and effective movement is provided to satisfy our clients' requirements.
WWL ALS' experienced operators are available to provide help and advice for domestic, international and worldwide heavy haulage requirements including the following:
Intermodal transportation solutions such as air, road, rail, sea, canal
Ship chartering: full and part
Turnkey project management
Job site transportation
Planning, supervision and representation services for FOB projects / shipments
Crane planning, hire and management
Contract services team
Major / special projects: advice and management in major projects
Specialist installation, erection and decommissioning services
Pre project logistics planning, survey reports and feasibility studies
Permits: escort cars, police escorts, attendants, authority notifications
Insurance: all levels of insurance can be arranged
Security and bonded warehousing