Wet and dry separation and processing systems
allmineral's innovative solutions play a key role in the state-of-the-art processing of raw materials around the world. With its innovative alljig®, allair®, allflux® and allgauss® systems, allmineral has operated successfully in the market for more than 25 years, making it the ideal partner for the separation and processing of coal, ore, slag, gravel and sand, as well as for recycling.
allmineral plants are located in Europe, India, Australia, North and South America, as well as South Africa. Today there are more than 750 allmineral plants in operation around the world, reliably and efficiently applying both dry and wet methods.
Wet jigging machines for density separation | alljig®
The alljig® jigging machine sorts primary and secondary raw materials and waste products based on differential densities over a large spectrum of grain sizes.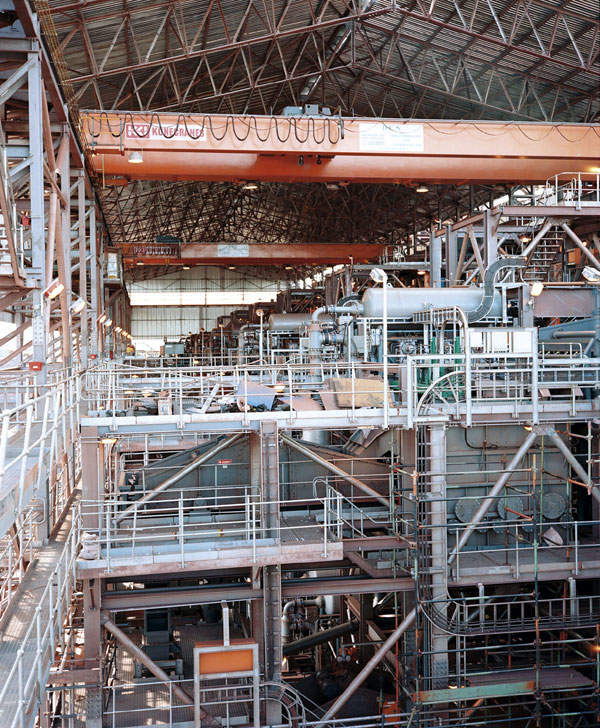 24 x alljig® with 4.000 tph for iron ore beneficiation in South Africa - alljig® jigging machines separate primary and secondary materials with different densities: gravel, coal, ore, slag, sand, crushed stones and different recycling materials.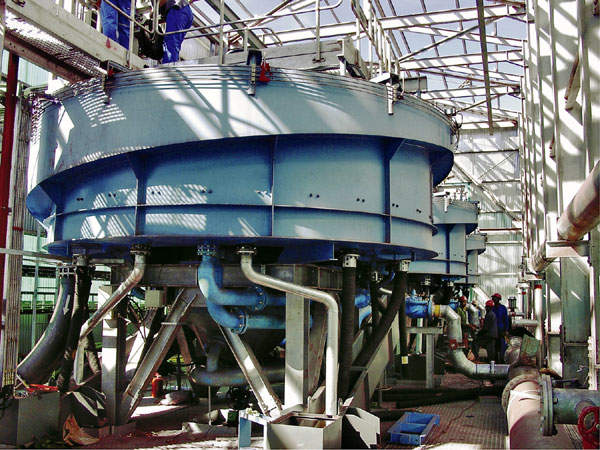 allflux® for wet coal beneficiation in South Africa - allflux® classifiers, separates, thickens and deslimes with applications for sand, coal, ore and mineral sand.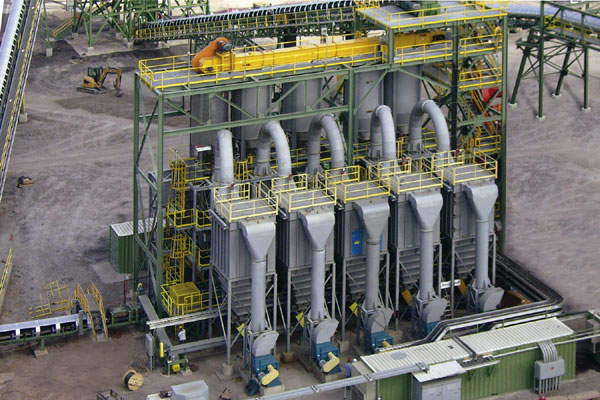 allair® for coal beneficiation in the USA - allair® air-jigging machines reduces ash and sulfur content without picking up moisture in the process.
allgaus® for iron ore beneficiation in India - the gaustec® is a wet high-intensity magnetic separator that offers a maximum of flexibility in magnetic separation.

allgaus® and alljig® for iron ore beneficiation in India – 11 air-pulsed alljig® jigging machines and four allgaus®-3600 magnetic separators will allow JSPL to process low-grade iron ores into products with high iron content suitable for the market.
The new alljig®-GR model is capable of processing grain sizes of up to 100mm without bucket elevators. With throughput rates of between 5t/h and 500t/h, they are used effectively for wet processing coal and ores as well as gravel and sand.
With almost 500 alljigs® in operation, references are superb and further boosted by new contracts in ferrous and non-ferrous ores as well as aggregates and recycling applications over the last couple of months.
Separation of slurried fines | allflux®
The allflux® process makes intelligent use of the laws of physics. The allflux® fluidised bed separator combines high throughputs as well as high efficiency levels while cleaning, upgrading, thickening and blending within one single machine. allflux® technology is used for producing high-quality concrete sand, coal and ore.
Throughput rates of up to 2,000m³/h in just one single unit are viable along with the processing of particle sizes of up to 4mm. The advantages of the allflux® are well-recognised by customers throughout the world by next to 150 installations, of which more than 50% are in iron ore beneficiation.
Air-jigging machines for separation without water | allair®
The allair® jig comprises many of the features of the alljig® wet jigging machine, but operates with air only. Developed specifically with coal producers in mind, the allair® is a milestone in productivity and quality, producing marketable fuels from coal at minimum cost.
With their low ash and sulphur content, the products are not only more energy efficient but also less harmful to the environment.
Wet high intensity magnetic separator | allgauss®
Highly selective separation, great flexibility and huge capacities are just some of the strengths of the allgauss®. The allgauss® magnetic separator is used mainly for separating the finest grains based on their magnetic properties, as in finely intergrown ores.
The machine separates paramagnetic and low magnetic minerals of up to 3mm grain size in a wet separation process using magnetic fields.
Whatever your requirements, we apply the same principle to all of our customers by offering solutions that are based on their individual demands, the market situation and the quality of the raw materials.
Our qualified staff specialise in drawing up customised solutions in close co-operation with our customers. From the concept through to commissioning, allmineral offers a faultless process in terms of both cost efficiency and technology.
allmineral's high standards in project management are a guarantee for all our customers.