HUESKER develops and manufactures geosynthetic textiles, as well as provides project-specific and highly engineered solutions to the mining industry.
Our solution design is driven by collaborative consultation with end-users to increase operator and equipment safety, as well as environmental sustainability. We also aim to reduce operational and capital costs and project implementation times to enable faster delivery of mined product to market.
Since 1861, HUESKER's geosynthetics materials and design services are optimal to achieve the above and are utilised on global mining operations for infrastructure, materials handling, waste management and remediation applications. Our expertise and experience extend above and below ground, from the pit to port.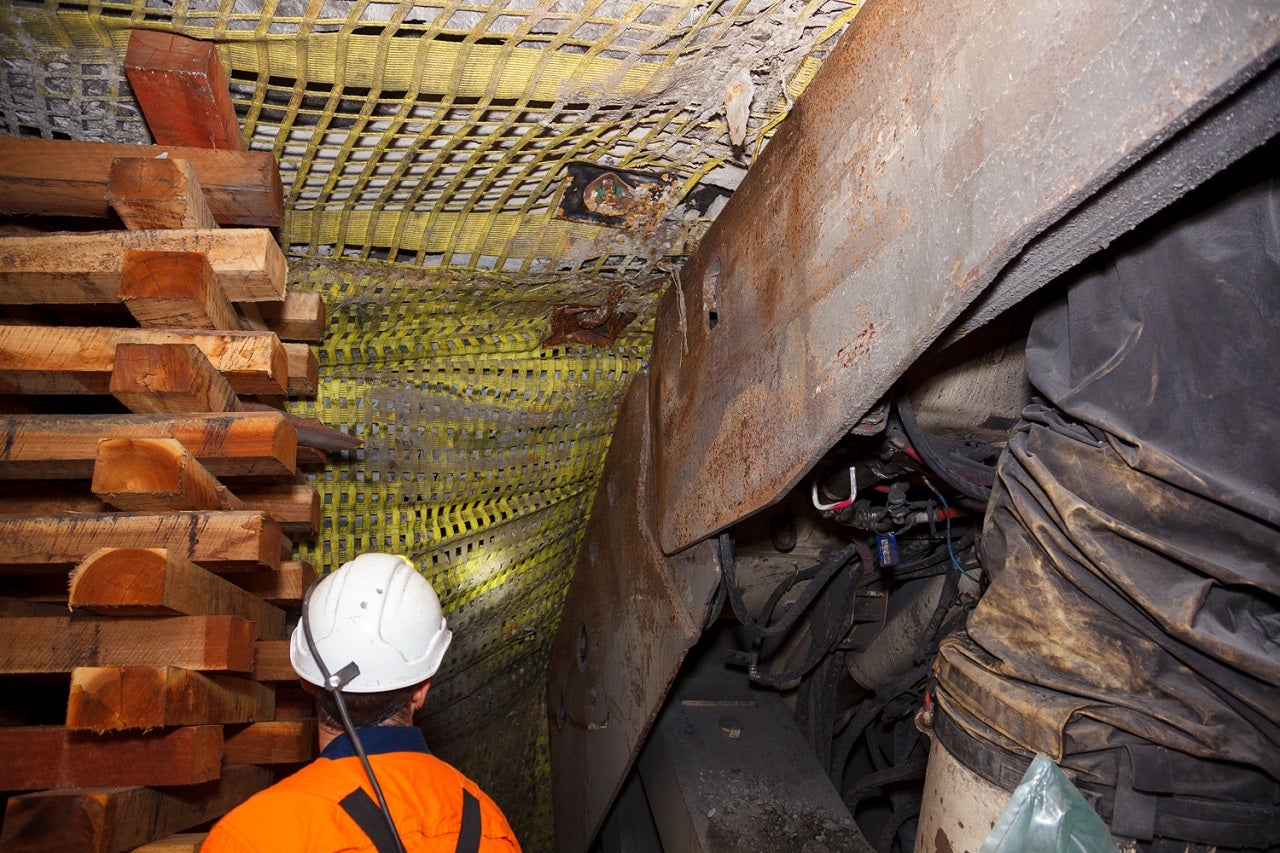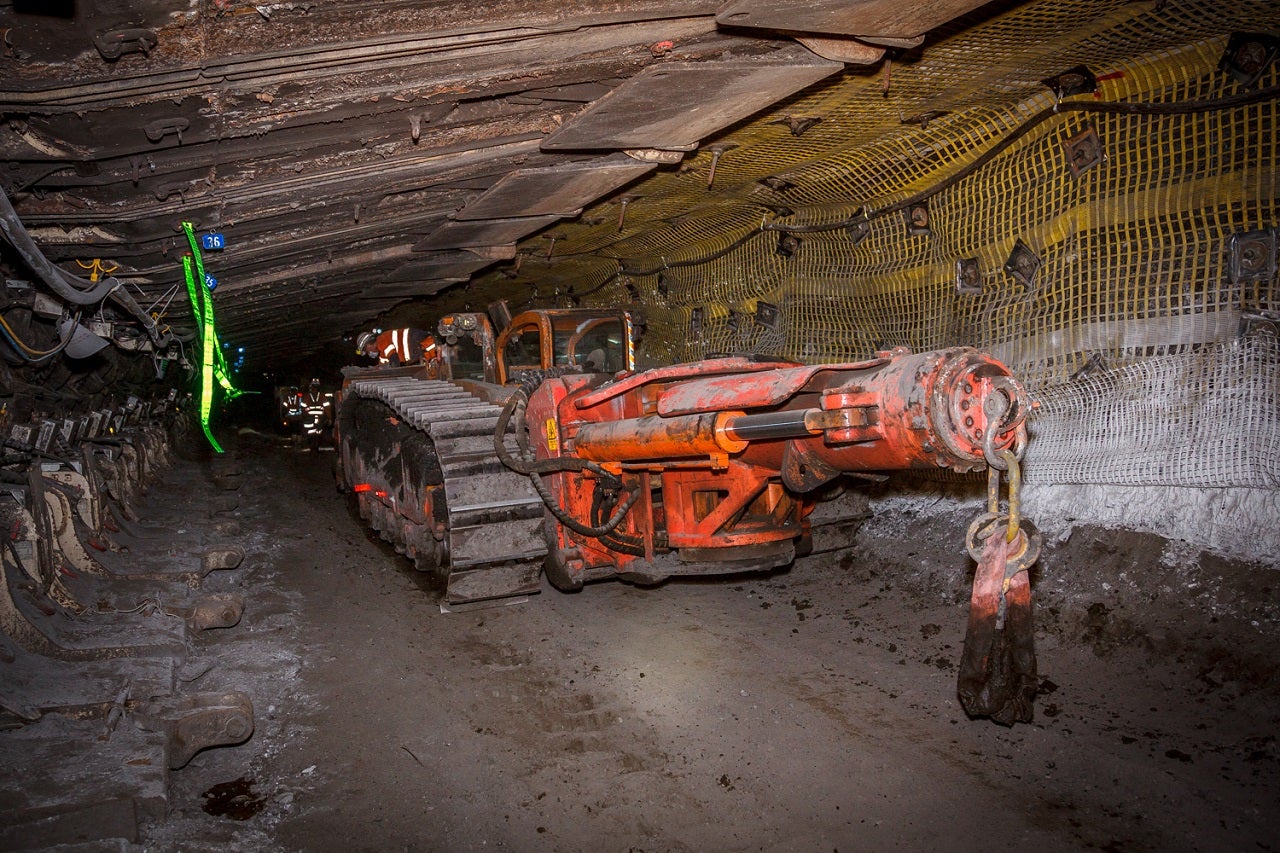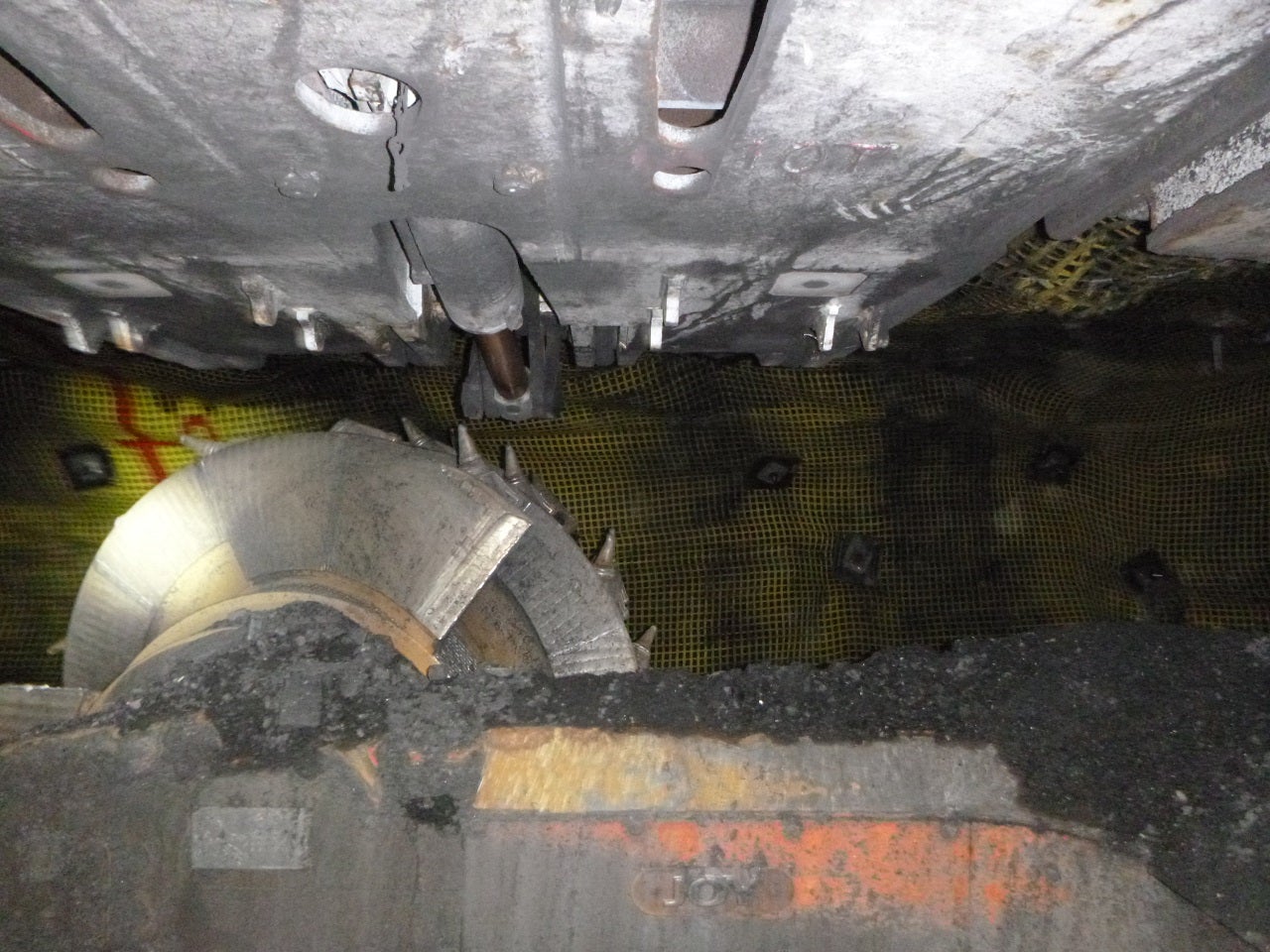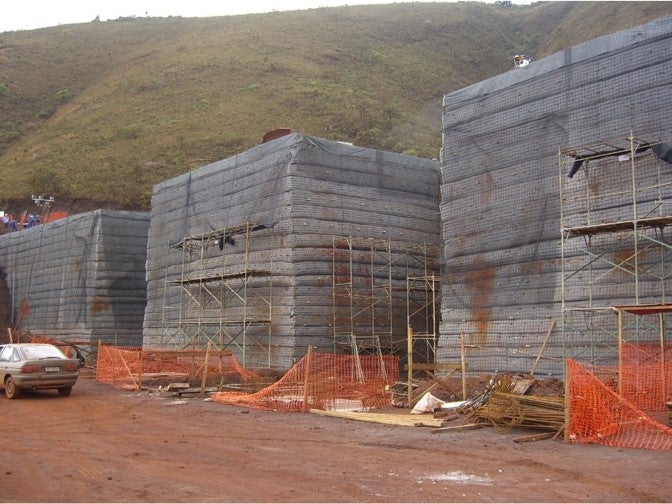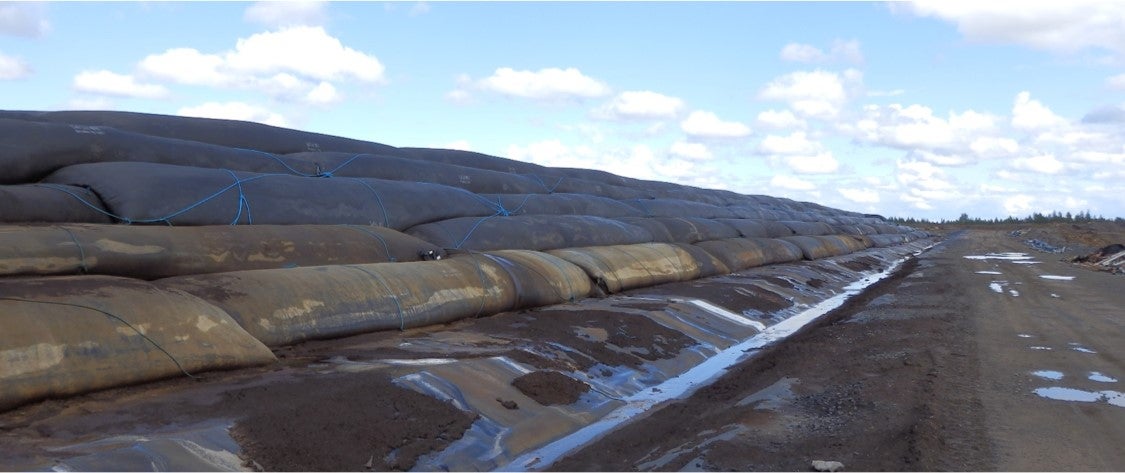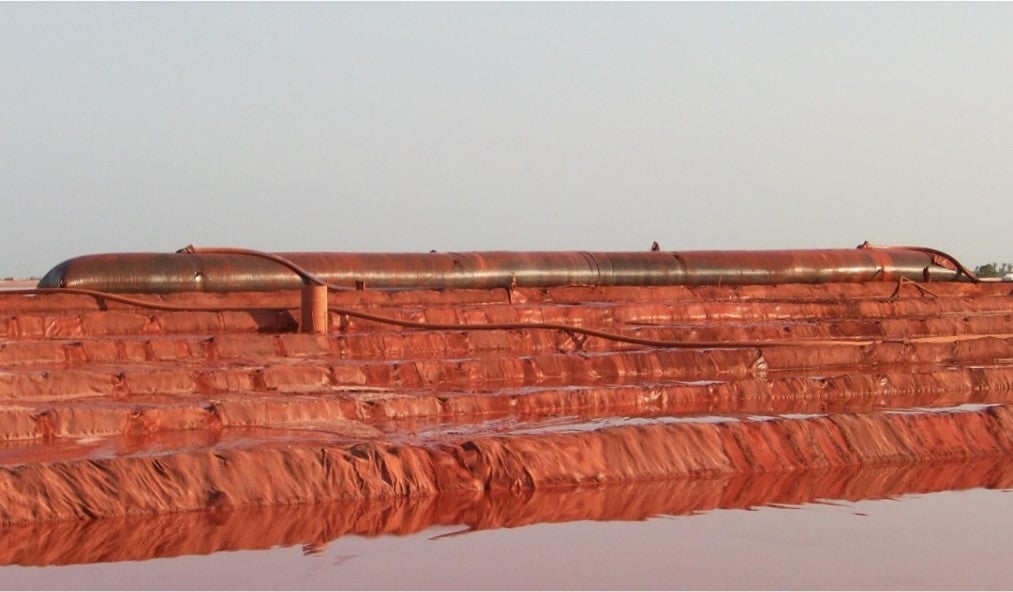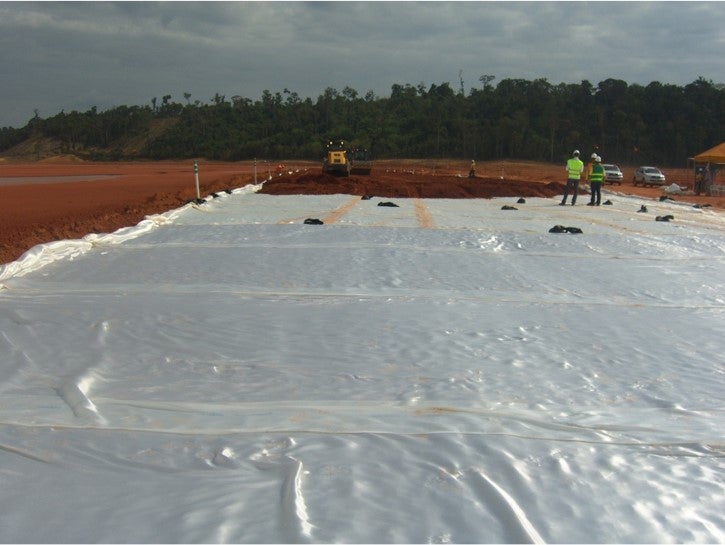 Geosynthetic solutions: From pit to port
For fast and efficient mining, we offer solutions from pit to port:
Embankment construction: Steep embankment construction
Underground support: Longwall recovery, Highwall and rib support
Interface stabilisation: Barrier interface stabilisation, Veneer reinforcement
Tailings dam: Tailings dam embankment construction, Tailings dam capacity increase, Tailings dams embankment stabilisation
Barrier Protection: Primary barrier protection
Platform stabilisation: Plant and working platform stabilisation
Liquid transportation: Canal sealing
Road and rail: Road and rail construction on soft soil
Ports: Berth protection and scour prevention
Longwall recovery mesh for mining applications
Since 1861, HUESKER pioneered in underground applications and has continuously improved geosynthetic mesh longwall recovery systems, and our Minegrid® is utilised in secondary support rib and roof mesh applications.
Our Minegrid comprises high-strength geogrids manufactured from polyester (PET) or polyvinyl alcohol (PVA), which are woven under tension. This provides the required attributes to meet recovery challenges such as high tensile stiffness, flexibility, resistance to corrosion, conductivity, and high visibility.
Where necessary, Minegrid conforms to fire-retardant anti-static (FRAS) requirements, which complies with Standardized Small Scale Flame Test Procedure for the Acceptance of Roof-Rib Grid Material from the Mine Safety and Health Administration.
HUESKER Minegrid meets the necessary requirements of a supporting element in underground mines worldwide.
Barrier protection and ballast solutions
Field research clearly shows ultraviolet (UV) and solar thermal radiation significantly reduce the mechanical and performance properties of geomembranes, leading to the placement of cover layers on top of a primary geomembrane barrier becoming common practice.
HUESKER's SoilTain® Protect is an innovative geotextile containment system using modern weaving technology, which supplied a tubular system interconnected into a single geosynthetic mattress formation that can be filled with waste.
The SoilTain Protect cover layer means that no construction traffic is necessary, therefore protecting the liner integrity during cover placement.
Sustainable storage solutions for waste residue
When tailings dams reach optimum capacity, the next logical step is to construct a new tailings storage facility. However, this can lead to increased capital outlay, along with new environmental risks and land requirements.
To avoid these potential issues, HUESKER's sustainable waste storage solutions increase the vertical storage capacity of existing tailings dams using various technologies such as SoilTain tubes, Fortrac® geogrid reinforcement and Tektoseal® clay barriers.
Haul roads and working platforms
The need for safe, stable working platforms, along with temporary access roads and permanent infrastructure grows as ore body discoveries are increasingly made in remote locations with soft ground.
HUESKER's project-specific geosynthetic design solutions from provide enhanced structural integrity of foundation and basal layers within platform and road pavements. Our designs can reduce the need to excavate poor soils or transport such materials from the site, as well as minimise time and costs.
Social responsibility
Due to its significance in revenue and employment, as well as the non-renewable nature of mined resources, the economic sustainability of the mining sector and optimal use of its resources remain vital.
HUESKER's social responsibility allows them to train individuals and companies from local communities and transfer skills with regards to project execution incorporating their solutions.