Nexxis
Technical Inspection and Testing Solutions for the Mining Industry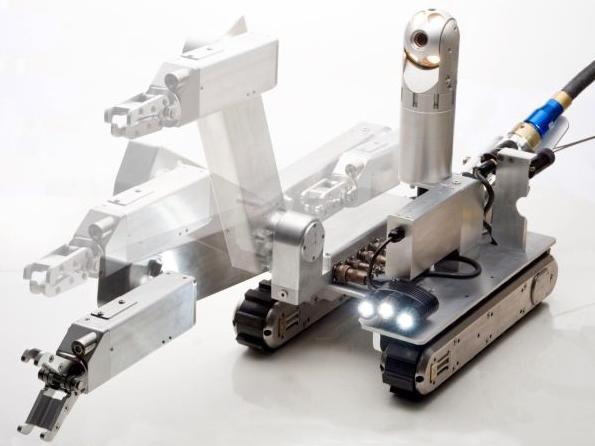 Nexxis provides technical equipment rental, sales and leasing to the mining sector, including laser alignment tools, liquid flow meters, and x-ray fluorescence (XRF) analysers.
These products fulfil a wide range of vital roles within the industry, such as yield optimisation, improvements to productivity, and real-time data acquisition.
Non-destructive testing tools for mining applications
Non-destructive testing (NDT) tools are useful in a wide range of different industrial practises, and ensure that processes are carried out safely and equipment is operating efficiently.
Nexxis's NDT solutions have a variety of mining applications, including eddy current testing for cost-effective scanning of raw materials and sub-surface flaws, ferrite content testing and thickness testing to check for corrosion and cracking susceptibility, and magnetic particle inspection (MPI) for the detection of subsurface ferromagnetic elements and alloys.
XRF analysers for quick and accurate mineral identification
XRF analysers enable fast and accurate positive material identification (PMI) testing, as well as material and element identification and analysis to assist with quantity control, and safety and maintenance activities.
A wide variety of material can be analysed, from large structures and materials, to small metal or ore shavings. More than 25 different elements can be analysed almost immediately, including alloys of aluminium, cobalt, zinc or magnesium, as well as a wide range of pure metals.
Within mining applications, handheld XRF analysis enables identification of prepared samples and mine-faces on-site, optimising time and productivity.
Ultrasonic liquid flow meters for gas, water, oil and chemicals
Nexxis's range of ultrasonic flow meters help clients to meet their industrial liquid process requirements. Among the liquids capable of being measured is natural gas, mineral oil, lubricating oils, chemicals, and water, as well as dirty liquids such as sewage.
The liquid meters are compact, lightweight, and easy to operate, aiding in productivity and operational efficiency, and are shock and vibration-absorbent, to protect from rigorous use and adverse environments.
Equipped with a multifunctional LCD display, meters display data in both alphanumerical and graphical formats, or data can be easily transferred to a PC via infrared port.
Remote visual inspection cameras and robotic crawlers
The company also offers a number of robotic crawlers and borescopes for remote visual inspection in potentially dangerous or difficult-to-reach environments, such as inside pipes and walls.
All inspection cameras (RVI) and crawlers are durable and technologically advanced to withstand the requirements of industrial settings.
Another option from Nexxis is its range of versatile push rod and pan-tilt-zoom (PTZ) cameras, which can be inserted and fed into restricted-access areas such as cracks and crevices where manoeuvrability and portability are required attributes.
About Nexxis
Nexxis is an Australia-based equipment supplier, which is committed to providing cost-effective equipment solutions.
The company provides commercial flexibility and superior technical support, so that clients feel valued and secure, in addition to reliable, durable equipment to suit a variety of industry applications.