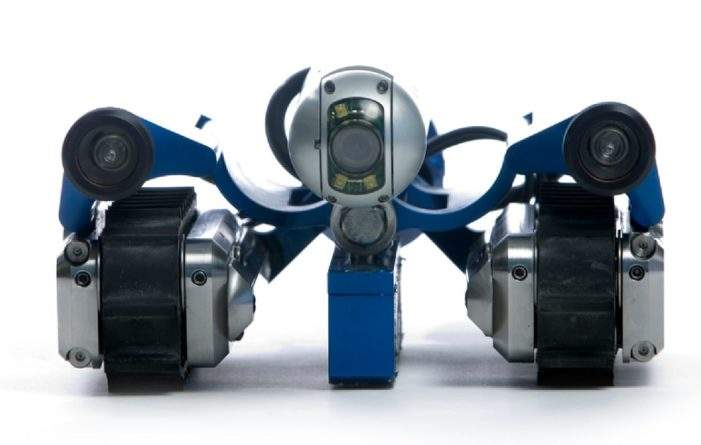 There's much more to remote visual inspection (RVI) than meets the eye.
It's not as simple as many people think and therefore when it comes to hiring or buying RVI equipment, most people don't make good decisions.
RVI is about actionable results, accuracy, reliability, data collection, decision-making, budgets, project-specific demands, and it is crucial to make informed choices.  However, with people under increasing time pressures, there is a growing trend of renting or buying equipment in a hurry, often over the internet.  This is compounded when they don't fully understand the limitations of specific remote visual inspection technologies – and can lead to costly delays, longer inspections, inadequate results, greater potential for equipment damage and missed opportunities.
So, before you rent or buy any RVI equipment, you should ensure that the item ticks all the boxes necessary for it to deliver the accuracy, precision, repeatability and data collection/analysis that the job requires.  Taking the time up front to investigate and understand your options will be worth it in the long run, and ideally, you should partner with an RVI equipment supplier who has actual field experience in order to get optimum inspection results that meet your specific project needs.
To help you find the correct RVI equipment for your application, here are some important criteria that you should discuss with the equipment supplier.
A borescope or videoscope must fit in the smallest hole that will be inspected.   The majority of applications are unique, so it's not a case of 'one-size-fits-all' and choosing the diameter that will best serve your inspection needs will require some careful thought.
How far must the borescope travel?  Long length inspection cameras fulfil a vital role in reaching deep inside industrial systems, pipework etc. but a probe that is too long can be unwieldy.  If it's too short, a potentially dangerous defect may be missed
Selecting the most appropriate tip optics for your application is crucial. Check whether the tip to target distance (e.g. the distance from the tip of the probe to the area under inspection) will give you the best possible results
How important is tip articulation? Whilst some applications may require articulation of the probe tip, this feature can add to the costs of the device which may or may not be necessary.   An expert will advise on whether a non-articulating borescope with a wide field of view may actually be a better (and more cost-effective) option
Direction of view is a crucial consideration in your choice of borescope. Your specific application will determine whether the borescope can have only a fixed field of view (ie straight ahead) or whether it needs a rotating side view probe
Fixed or articulated? A flexible borescope has a twistable rod that links the camera to the eyepiece on one end and can be used to inspect curved pipes, ducts, vents etc whereas a fixed or rigid instrument has the optical device attached to a non-bendable straight tube
Other factors that you need to consider when choosing RVI equipment include:
The operating conditions. Does the instrument need to be waterproof?
The geometry of the inspection area. Does the borescope need to navigate tight bends or sharp turns?
Does the instrument need to be transported between jobs and if so, what is the maximum weight it can be?
Power options. Will there always be AC available or does the device need a DC battery option?
Light source. How powerful does the light source have to be?  Are you inspecting deep into the interior of gas turbines, heat exchangers and other industrial machinery where high output lights are required?
Digital image capture and recording options. What are your needs in terms of recording media, text annotation, digital communication etc?
Clearly, there's far more to remote visual inspection than just the technology and many videoscopes and borescopes have advanced features that need to be understood when selecting remote visual inspection equipment.   It's also crucial to make sure that the equipment capabilities match that the requirements of the job, so it's really worthwhile engaging with experienced suppliers who understand the nuances of fieldwork.
Nexxis is one such supplier, and with decades of industry experience and a genuine desire to assist clients make the right equipment choice for a specific need, it's no wonder they are so highly regarded in West Australia.