Xplore develops mobile computing solutions dedicated to keeping open mining and underground operations moving, even in adverse and hazardous environments.
Whether extracting metal or minerals, Xplore's C1D2/C1Z2 and ATEX-compliant rugged tablet PCs will help miners effectively plan their day and efficiently carry out mandatory logistical and compliance tasks.
Tablet PC reliability in adverse mining conditions
While very few desktops, laptops, and handheld mobile PC devices are equipped to survive common environmental hazards, even fewer can endure the uniquely hostile field conditions of the mining sector. Drops and dirt are common occurrences in both open-air and underground mining operations, as are vibrations, shocks, and exposure to potentially corrosive chemicals.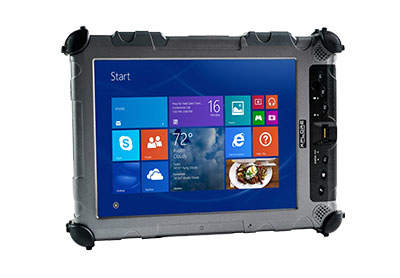 The Xplore XC6 DM ultra-rugged industrial tablet offers the same durability as other XC6 models, but at a lower cost.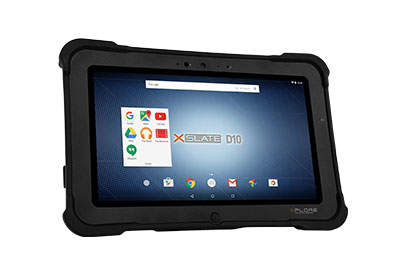 The bigger, stronger and more secure Xplore XSLATE D10 full rugged tablet is driven by Android 5.1, Lollipop, and is powered by Intel's Atom CPU.
Built for demanding work environments that require robust enterprise software compatibility, the Motion F5m by Xplore Rugged Tablet Platform offers durability and functionality while keeping you connected and secure.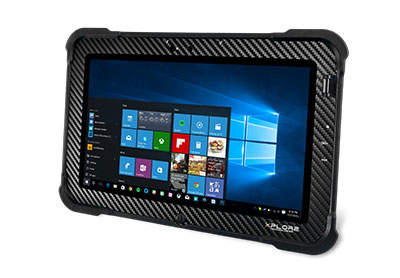 The IP65 rated Xplore XSLATE B10 sets a new standard in mobile computing and I/O connectivity. This C1D2/ATEX-compliant mobile PC is one of the most rugged Windows tablets on the market.
Backed by a MIL-STD-810G rating, the Xplore Bobcat is a tough mobile computing platform packaged in a sleek design that will change the way you look at rugged tablet PCs.
Xplore's fully rugged tablet PCs increase the productivity of mining crews using the company's tablets to capture and extract essential data in adverse environments and severe climates.
Xplore's rugged mobile computing solutions are tested to MIL-STD-810G standards to prevent severe mobile device malfunctions. The company's IP65 and IP67 rated tablets prevent harmful water and dust ingress, and I/O ports are sealed on the XSLATE B10 fully rugged tablets to keep real-time data flowing to and from the mining job site without weather-related interruption.
Data and personnel protection for the mining sector
Xplore's rugged tablets always prioritise employee safety and data security, whether they are based on land or at sea.
Fine combustible dust found in the air at many mining sites, and chemicals commonly used to help extract minerals can create explosion hazards. The safety of mining workers in such environments goes beyond training and skill; it also includes their equipment.
That's why Xplore implements intrinsic safety techniques applicable to both live-use and tablet failure situations in its ATEX and C1D2/C1Z2-compliant rugged tablets. The Xplore tablets are engineered for use in potentially explosive mining environments, including the Motion F5 by Xplore, the XSLATE B10, and the Xplore XC6.
Xplore's HazLoc-certified tablet PCs boast powerful performance specifications, best-in-class outdoor viewable displays, and a resilient design to keep mobile workers connected, communicating and protected from dangerous data errors and environmental risks.
Rugged tablets for effective mining data management
Xplore's exclusive connectivity tools allow broader utilisation of rugged tablets, and entire mobile solutions, in the office, in vehicles, on heavy machinery, and in the field.
The company has an extensive range of weather-proof I/O ports, which are designed to protect data and hard work in severe climates. Standard built-in 4G LTE, Wi-Fi, Bluetooth and satellite GPS technologies also keep clients connected to their data, team and customers in real-time, no matter how remote the job site.
Xplore's hot swappable batteries provide up to 20h of uninterrupted productivity. The outdoor-viewable tablet displays allow for easy data review at any time of day or night, and hi-res cameras, digital pens, barcode scanners, capacitive glove touch capabilities, and companion keyboard options make fast data capture possible in any situation.
Flexible mobile platforms for critical mining operations
Xplore's rugged tablets are an ideal platform to run diagnostic, calibration, and maintenance tools for critical mining applications.
The company offers both Windows® and Android™ tablets to accommodate flexible customer software and system requirements, and its products are known for their expansion modules and long lifecycles.
Xplore's tablets also mimic the desktop computing experience in a PC form factor that's easy to mobilise on foot, mount in a forklift, or dock in a Caterpillar. With an extensive line-up of secure docking / mounting and carrying solutions, mining professionals will have the extended protection, processing power, and connectivity of Xplore's rugged tablets.
Mobilising workflows using professional rugged tablets
Xplore's rugged tablet solutions and extensive I/O ports are a pioneering, stand-alone mobile computing solution for the mining sector's workflows, including:
Data acquisition and processing (from external equipment, sensors, forms, reports, etc.)
Mining asset management / enterprise asset management (EAM)
Planning, procurement and project management
Process controls
Regulatory, governmental and health, safety and environmental (HSE) compliance and reporting
Resource and materials management
The company's rugged tablets also power specialised applications in support of the following:
Geomapping and GPS tracking / geotagging
Natural resource / mining inspections
Mining safety and environmental risk management
Miner training
Contact us today to see how Xplore's rugged tablet PCs can be utilised to mobilise every one of your Mining workflows on foot, in a vehicle, or in the office.