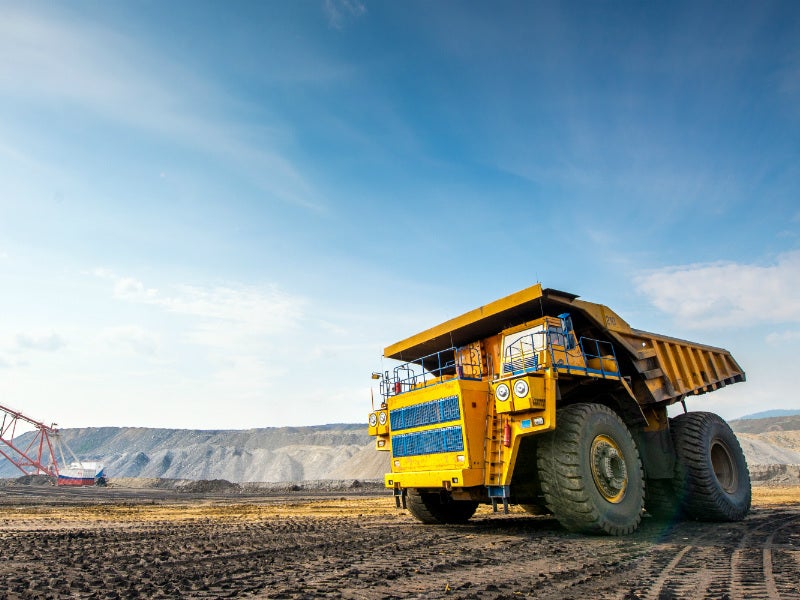 With 80% out of a total of almost 500 autonomous haul trucks now in operation at surface mines across the globe, Australia dominates this market, with huge investments expected that will more than triple the number operating both within Australia and globally by 2023.
The popularity of autonomous haul trucks is growing across surface mines with miners taking advantage of improvements to productivity; reductions in accidents and operating costs; increased machine life and tyre life and lower fuel consumption. Notwithstanding the additional benefit of fewer on-site workers, given the current Covid-19 pandemic.
While most of the use has been on iron ore and coal mines, the rollout of autonomous fleets is spreading. Newmont recently announced plans to make the Boddington mine the world's first open-pit gold mine with an autonomous haul truck fleet, and they are also being used in oil sands mines in Canada.
As of February 2020, GlobaData's Mining Intelligence Center was tracking 459 autonomous haul trucks operating on surface mines across the globe. Of these 369 were in Australia, followed by Canada (39), Chile (18) and Brazil (14). This compares with 348 at the same time in 2019, a year-on-year increase of 32%.
Growth is expected to be even higher over the next three years with the total in operation forecast to more than triple by 2023, thanks to major investments by companies such as BHP, Fortescue Metals Group, Rio Tinto and Hancock Prospecting in Australia, and Suncor Energy and Canadian Natural resources in Canada. Currently, Rio Tinto, BHP and Fortescue account for 80% of the total surface mining autonomous haul fleet; Rio Tinto with 162, Fortescue with 157 and BHP with 50. They will continue to lead the market over the next three years with Rio Tinto planning to add 130 across its Pilbara operations while BHP has plans to automate up to 500 haul trucks across its Western Australia iron ore and Queensland coal mines between 2020 and 2023.
According to GlobalData research, the two leading suppliers, Komatsu and Caterpillar, collectively account for 93% of the autonomous surface trucks in operation, with the 793F and 930E the most popular models for the two OEMs respectively. Both are continuing to extend their autonomous fleets in Australia, with Komatsu, for example, working with BHP to roll out a fleet of up to 86 autonomous Komatsu trucks at the Goonyella Riverside coal mine over the next two years, with the first autonomous trucks expected to be operational by approximately mid-2020.
Caterpillar meanwhile is supplying a fleet of 20 autonomous 793F trucks for Rio Tinto's the Koodaideri iron ore operation. Elsewhere Caterpillar is working to develop an autonomous fleet for Anglo American at the Quellaveco mine in Peru and Teck Resources at the Quebrada Blanca Phase 2 (QB2) operations in Chile, while Komatsu and Suncor Energy have reached an agreement to operate 150 Komatsu autonomous trucks within the next six years at its oil sands mines in Canada. There are 18 units already at the Steepbank mine, while Fort Hills will have 47 units by 2021 and the Millennium Mine will have 85 units by 2023.