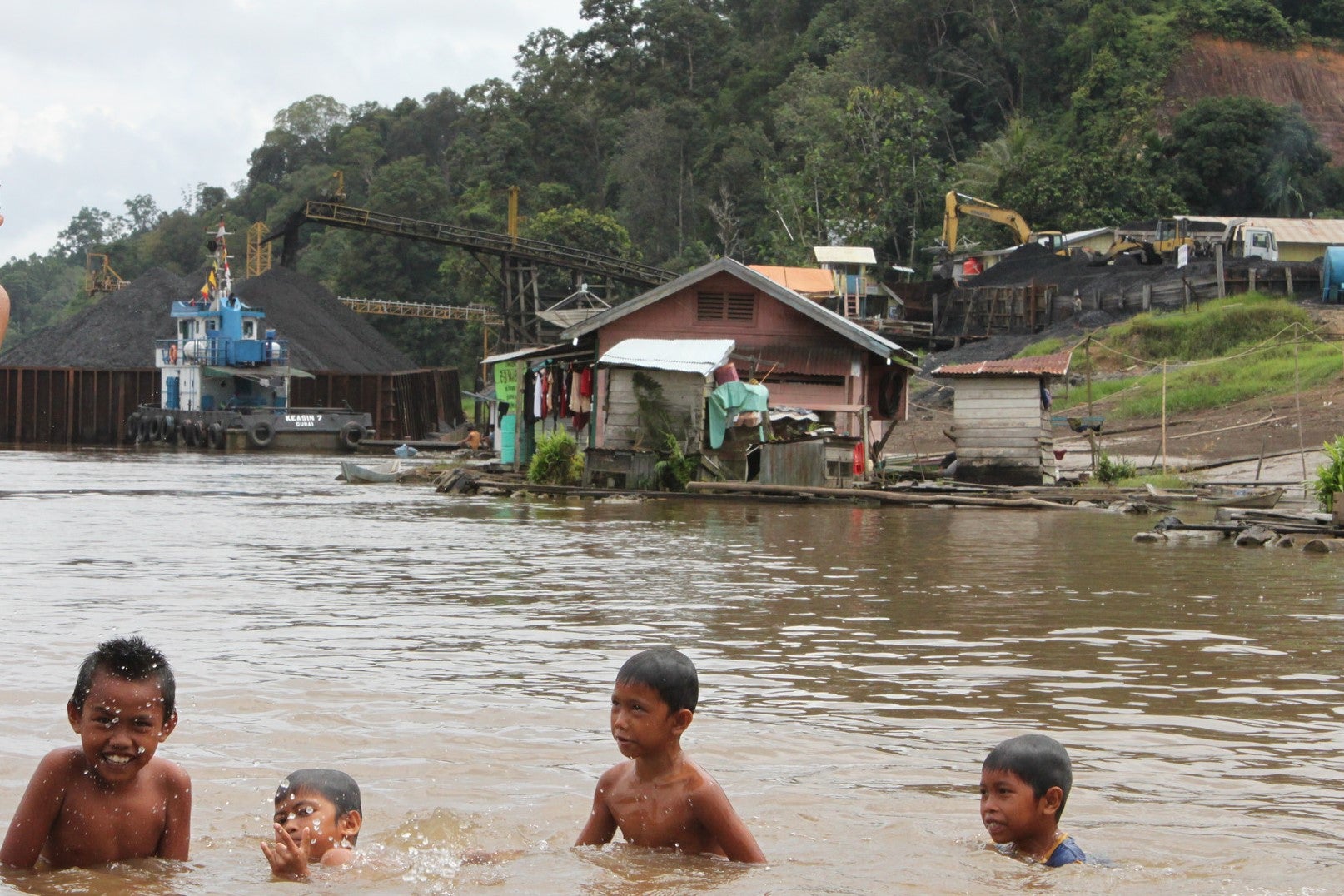 Many consider the world as divided into two: the haves and have nots, the richer and the poorer. While it might once have been possible to draw a line, the modern reality is more complex. In mining, this line would be defined the strength of worker welfare, robustness of supply chains and ultimately the level of clean-up required after operations finish. But the reality of mine aftercare is more complex.
Many countries mandate for post-operations clean-up as part of the mining permit issued before operations begin. In areas with effective law enforcement systems, these clauses limit the liability of the extraction company to the letter of the license. While an operation in the US, for example, might risk a legal battle with someone who stubs their toe on a discarded helmet 30 years later, a clean-up clause would specify a company's specific liability: nothing less, and nothing more.
In countries with less effective enforcement of clean-up, these clauses instead represent a hazard themselves. Once operations end, can a contract holder be certain that their liability ends? Can they be sure that the government will take note of the standard of clean-up? In 30 years' time, will that government accuse the license holder of not fulfilling their contract, or of actions they were never liable for in the first place?
These are questions that Indonesian mining companies ask themselves with no clear answer. Some in power certainly have the will to ensure effective post-operations mine clean-up and registration, but face a daunting task to improve mining logistics in the country. As it stands, 2,000 unregistered mines could stand in the way of the country's bright future.
Indonesia, abandoned mines, and the consequences of corruption
As the world's greatest thermal coal exporter, mining plays a big part in the economy of Indonesia. Indonesian law holds mining companies responsible for cleaning up after excavation, but these laws often go unenforced.
Part of the problem lies with the laws themselves. Ecologist David Woodbury wrote for non-profit Mongabay: "The law states that coal companies must restore the 'original condition' of the landscape — an unrealistic target that even in the best-case scenarios is not supported by current science on mine rehabilitation.
How well do you really know your competitors?
Access the most comprehensive Company Profiles on the market, powered by GlobalData. Save hours of research. Gain competitive edge.
Company Profile – free sample
Thank you!
Your download email will arrive shortly
Not ready to buy yet? Download a free sample
We are confident about the unique quality of our Company Profiles. However, we want you to make the most beneficial decision for your business, so we offer a free sample that you can download by submitting the below form
By GlobalData
"By suggesting that restoring the 'original condition' is possible, the law clouds the extent and scale of degradation left behind after surface mining. It misrepresents what is feasible through ecological rehabilitation," Woodbury finished.
Without effective enforcement, mine restoration becomes an 'unnecessary' expense for those driven only by profit. Cleaning up mines makes whoever does it less competitive with no tangible reward.
This does not mean that the average Indonesian has no interest in cleaning up ex-mines. Between 2014 and 2020, 168 people died after falling into abandoned pits, which are often steep-sided and filled with water. A parallel industry of illegal mining causes some of these, while also putting workers at risk with no consequences, and with no liability to clean up after the end of operations.
Our Head of Legal and Network Division, Muh Jamil, stated on @KompasTV that there are several roles of the police officials in backing the illegal mining operations according to JATAM's finding.#illegalmining #coalmining #mineralmining #Polri #percumalaporpolisi #tambangilegal pic.twitter.com/HBddlRLeKS

— Mining Advocacy Network – Indonesia (@JATAMupdates) November 29, 2022
According to the Indonesian Ministry of Mineral and Energy Resources, 2,741 illegal mines operate in the country. These illegal operations can only survive by paying local law enforcement for their silence, which Indonesian mining trade body JATAM says happens on several levels.
Cleaning up Indonesian mining means cleaning up Indonesian police
This dynamic of miners paying officials off-the-record bears many of the hallmarks of more above-board legal processes, so in theory, the transition to a more robust legal framework may not be out of the question. But recently, the spotlight has turned onto the Indonesian police.
In late 2022, simultaneous scandals saw government reports blame police for a massive crowd disaster, an officer accused of drug trafficking, the high-profile trial of a police general and a former officer admit to the police's systematic involvement in illegal mining.
The country's police force struggles with allegations of corruption, brutality and acting above the law. A report by consultancy Gan Integrity says that two in five Indonesians consider most or all of the police as corrupt. Approximately 30% of Indonesians have paid bribes to police.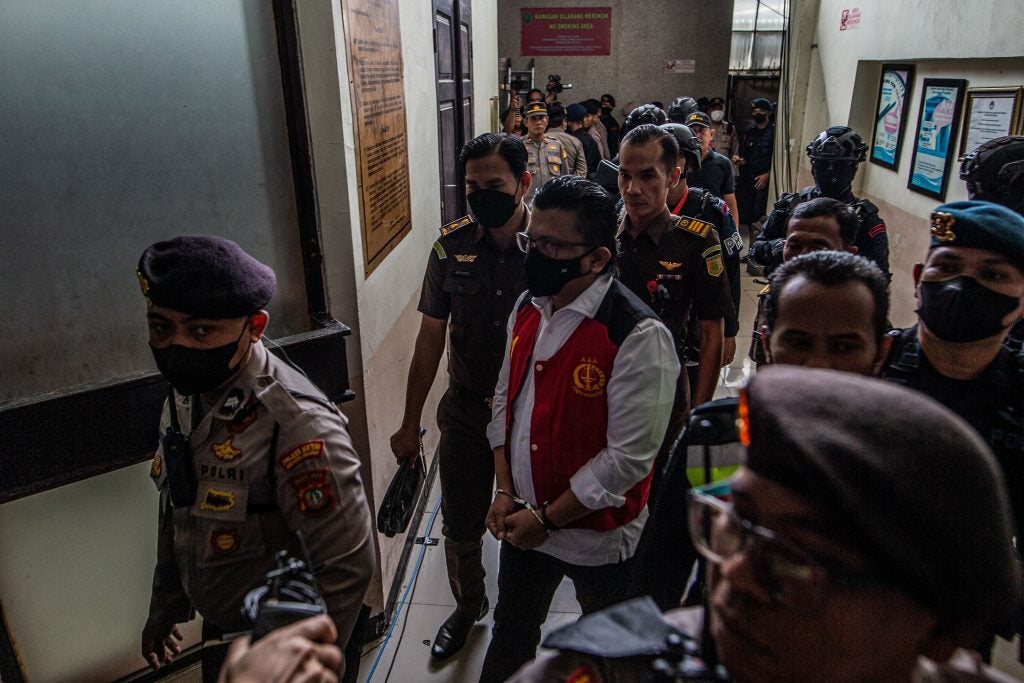 This same poll rates only one institution as less trusted than the police: the governing political party. The government has not yet made changes to minimise corruption, and with elections not planned until 2024, few expect change before then. A more effective and less corrupt police force would change the game for miners, removing illegal competition, protecting the industry from crime and levelling the playing field against those that would cut corners.
The price of export in Indonesia
Indonesia's government does have incentives to overlook mining companies bending or breaking the law, beyond bribes paid to politicians.
The country banned coal exports throughout January 2022, concerned by the threat of insufficient domestic supplies. At the time, coal minister Ridwan Jamaludin warned of "widespread blackouts" without the ban. However, mining companies protested the loss of earnings, causing the government to ease restrictions halfway through the month.
The ban lifted in February, but returned for 34 companies in August after they reportedly failed to sell 25% of produce domestically in the first half of 2022, as required by law. The government has made it clear that it will prioritise the security of national power supply, particularly while international energy prices fluctuate.
As such, it has an incentive to ignore environmental costs if it can maintain a steady supply of domestic coal production. Cleaning up mines is a vote winner, but a disrupted power supply is likely a larger vote loser.
How does past mining block future expansion of Indonesia?
The lack of registration for abandoned mines has also come back to bite the government directly. For years, various governments have considered moving the country's capital to create a more efficient and centrally-located city, a move which could have significant impacts for the country's coal sector.
Currently, Jakarta's civic infrastructure struggles under the weight of the city's dense population of more than 30 million. The threat of subsidence, lack of sufficient drinking water, and low air quality have become too much of a burden to its economy, and the current government has decided to do something about it.
In 2019, after years of consideration, the government confirmed plans to move the capital to East Kalimantan, on the island of Borneo. This would mean massive change for the region, which currently has a population of just under four million spread across 127,000km².
Critically, East Kalimantan hosts most of the country's coal reserves, and has approximately 52,000km² allocated for mining. The area has seen years of small-scale coal extraction, some of it illegal, and now the area's lush jungle and farmland are marked with hundreds of unfilled coal mining pits.
At the time of its original announcement, the government considered turning the pits into tourist attractions. This proved unpopular with locals given that, according to JATAM, at least 36 people died in mine pits in the area between 2011 and 2019.
Increased regional regulations "not sufficient to shape change"
In 2013, the regional government of East Kalimantan increased the regulation around mine reclamation and clean-up. The move followed a broad campaign from locals and organisations, and marked the first time that outside forces had influenced regional mining legislation.
The new regulations mandated that an independent commission should oversee mine rehabilitation. It also sets out reporting and monitoring obligations more clearly than national legislation, and mandates for miners to refill pits and restore plants and animals on project sites after the end of operations.
But despite the increased regional legislation, mining pits remain unfilled, and deaths continue. A 2020 research paper reads: "Yet the policy outcome alone has not been sufficient to shape change: an estimated 1,735 coal mine voids remain un-refilled in East Kalimantan, and the number of human fatalities from deaths in mine voids continues to grow. Remediation of mine sites is rarely performed to return land to its pre-mined conditions."
In March 2022, the country's environment minister announced that surveys had found more than 2,400 abandoned mines on the proposed site of the new city. In order to prepare the site for construction, the government has started paying to rehabilitate the remains of these mines.
Yet as the responsibility for managing these pits still lies with the original extraction companies, the government's willingness to pay their bills has caused backlash, creating tension between moves that aim to improve the country's mining sector, and its domestic political apparatus more broadly.
Nonetheless, plans forge on. At time of writing the inauguration date for the first phase of the new capital remains 17 August 2024. Construction has not yet started, following delays due to Covid. The virus remains a significant problem in construction, but no more so than the thousands of holes in the plan for Nusantara.