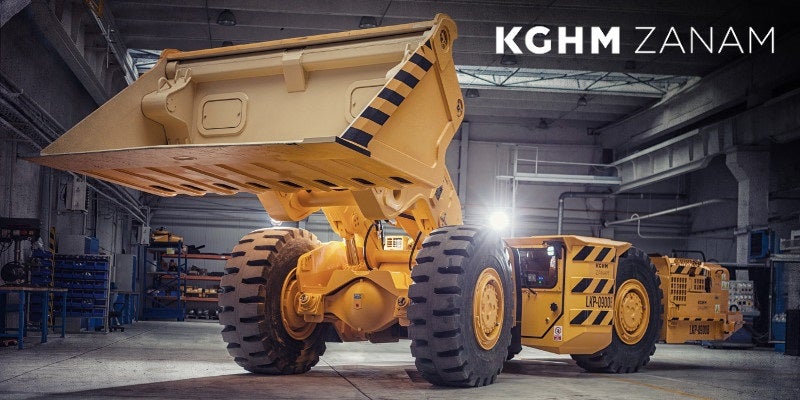 KGHM ZANAM manufactures equipment for the mining and metals industry, including handling systems, transportation units, stone mining and open pit operations.
As one on the largest suppliers in Poland, the company offers customers services, including:
Mining machinery
Conveyor belts
Crushers
Steel structures
Iron and steel castings
Anchors
Flotation machinery
Shaft equipment
Servicing
Repairs and maintenance
Customisable loader trucks for stability and control
KGHM ZANAM's articulated wheel loaders are designed to transport excavated material from underground mines to the surface.
The loaders can be used with other haulage vehicles, or as part of an autonomous haulage system. The vehicles' closed capsule structure protects operators from falling rocks, and the sturdy cabins are available with air conditioning, for comfort over long hours in adverse environments.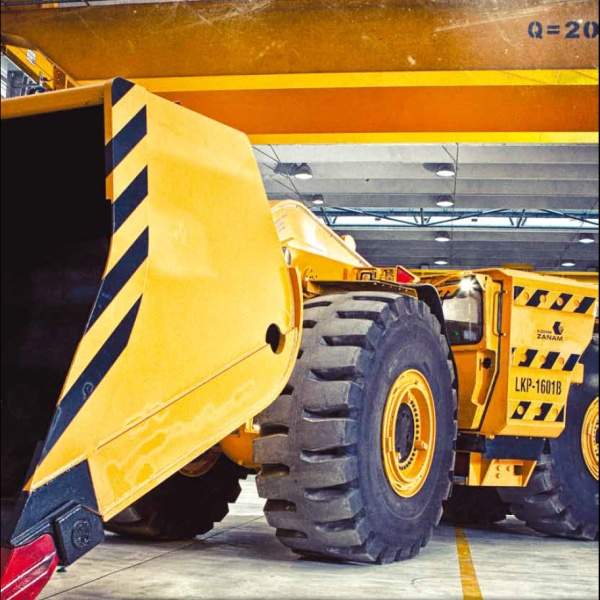 KGHM Zanam's LHD loaders are available in six different series types, to suit the operation's loading and lifting requirements, as well as machine size and power.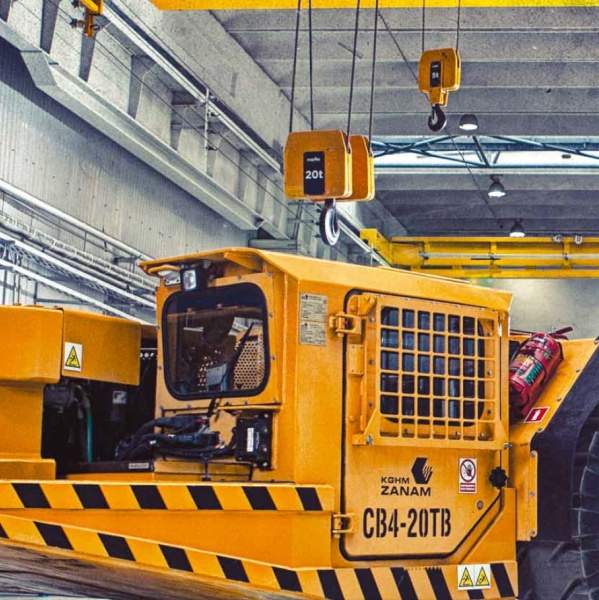 Haul trucks come in with 20t or 24t haul boxes with a push-out ejection system to remove even the smallest amount of material.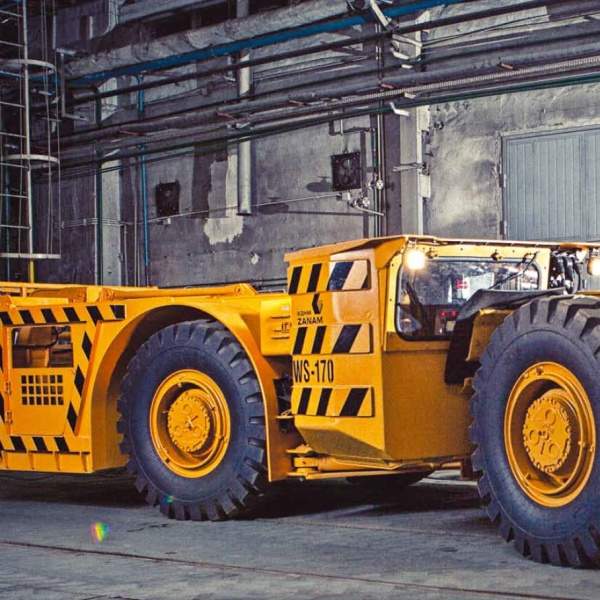 Self-propelled blaster trucks are stable and safe for operator comfort, and the WS-170 model includes a lifting platform to carry two workers.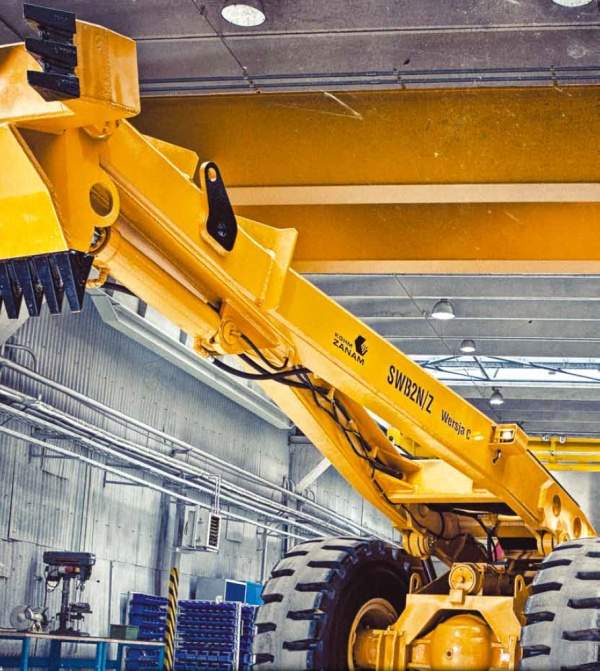 KGHM Zanam offers face and auxiliary mining trucks for drilling and roof bolting, fuel and lubrication, draining and sprinkling, rock crushing, rock ripping and transport.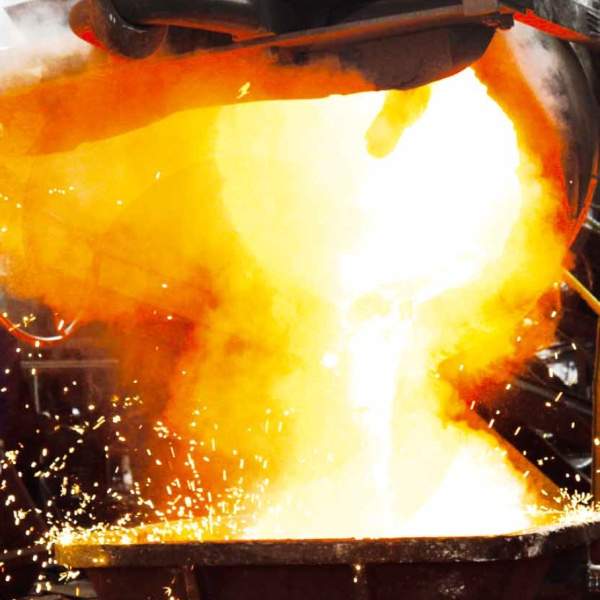 KGHM Zanam Foundry manufactures and supplies cast iron and steel castings for the mining, metals, rock-handling, chemicals, energy, railway and transport industries.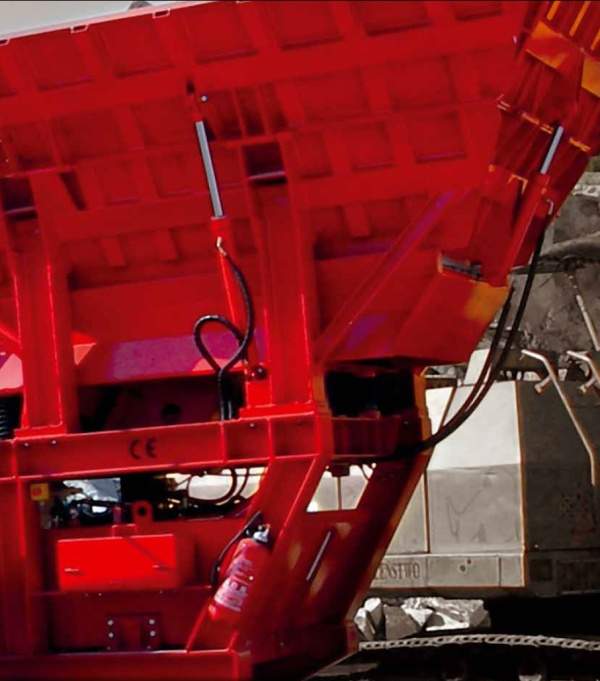 Crushers and crushing sets are available in self-propelled, sliding and fixed versions.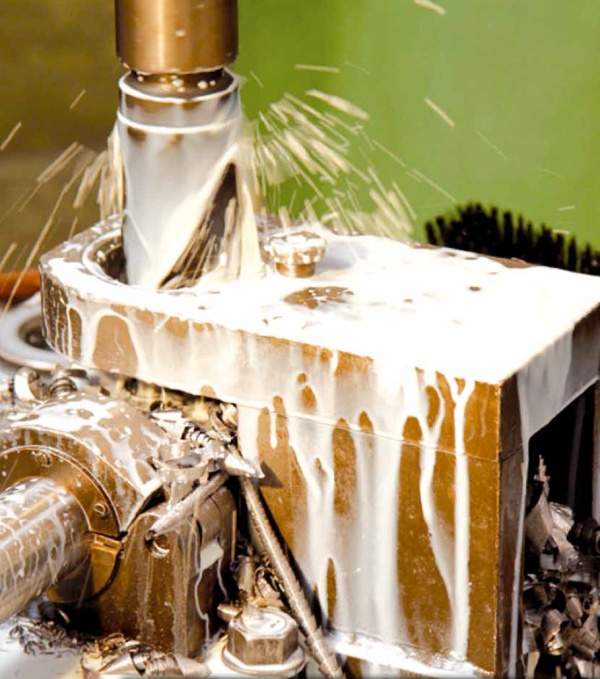 KGHM Zanam manufactures large-scale welded steel constructions by its experienced, knowledgeable staff. The company has the approvals and certification to produce high-quality constructions.
The LHD loaders are available with a selection of customisable extras, to best suit the needs of the operation. Loaders may be equipped with a central lubrication system, a hydro-pneumatic boom stability system, joystick steering control, a load weighing system and a remotely operated fire-extinguishing system.
The 800 and 900 series also offer buckets that have a withdrawable partition.
Efficient unloading underground haul trucks
Haul trucks carry materials from the mine face to various handling points in mineral ore mines.
KGHM ZANAM's haul trucks have an effective push-out unloading system, where the output is discharged from the box using a removable slide wall and a movable box. This system ensures that even the smallest amount of material is removed and the haulage box is completely empty for its next load.
The push-out process eliminates the need to raise the haulage box, so the trucks have a fixed height and do not require raised galleries in handling points.
Haul trucks are highly manoeuverable and ideal for narrow, difficult spaces in mine headings. The CB4-20TB 4×4 truck can be equipped with an optional drive system that has additional hydraulic motors installed on hubs so that, when the truck loses traction, the operator can activate the additional drive by transferring torque to the hubs.
Self-propelled drilling and roof bolting trucks
Self-propelled drilling and roof bolting trucks are machines with one working stand and one boom that drill blast holes and create expansion and adhesive anchors (roof bolting) in underground, methane-free mines.
The key features of the trucks include the drilling rig's telescopic boom and drilling frame, and the roof bolting rig's telescopic boom and a bolting turret, which can be equipped with a rotary drill or a rotary / hammer drill.
Both the drilling and roof bolting trucks have a shield protecting the operator from vertical impacts on the machine, and a stable assorted drive unit.
Blaster trucks for methane-free operations
Blaster trucks are self-propelled machines for underground, methane-free mines that do not excavate coal. The trucks have a driver's cab and a cabin on the platform to carry two workers, for blast hole loading.
KGHM ZANAM's blaster trucks are used for applications including:
Producing explosive materials and loading it into blast holes
Carrying unarmed explosives, detonation cord and/or fuses
Transporting two people and the driver
Lifting two workers on a mobile platform in order to load blast holes
Iron and steel castings for machine spare parts
KGHM ZANAM Foundry manufactures steel and iron castings that meet national and European standards. The high-quality materials and components used ensure that machine parts are abrasion-resistant for a long service life.
KGHM ZANAM produces castings for product such as:
Jaw crushers, cone crushers, impact and hammer crushers,
Mills used in processing of metal ores, industrial minerals, coal and lignite
Teeth and links for track chains of excavators and loaders
Mining backfill accessories
Components of heavy equipment
Anode plates and chill moulds
Haulage vehicles and conveyors
Castings made to order
Crushers and crushing sets for variable aggregates
KGHM ZANAM offers crushers and crushing sets in a variety of designs and purposes, to suit the operation's requirements.
Jaw crusher sets are designed to crush materials such as construction waste, basalt and granite, whereas impact crushers crush mineral materials of high and medium-hardness, such as granite, dolomite and limestone. They can also be used for recycling waste materials generated in the construction process, producing an aggregate with a high cubicity.
Mining and minerals customer services
KGHM ZANAM offers a range of new services to its customers, to improve machine performance and operational productivity. Many of the departments provide highly-skilled technicians to carry -out servicing, repairs, modernisation of equipment and training.
The new company departments are:
OEP services department
The services department
Smelting services departments
Self-propelled mining machines servicing
Department of blasting and transport
About KGHM ZANAM
KGHM ZANAM is one of the largest producers of mining equipment in Poland, supplying machinery to support salt, zinc and lead mines, amongst others.
With an ever-expanding international network, KGHM ZANAM's high-quality, robust equipment is distributed to customers in Russia, Kazakhstan, Germany, France, Estonia, Uzbekistan, Turkey and Pakistan.