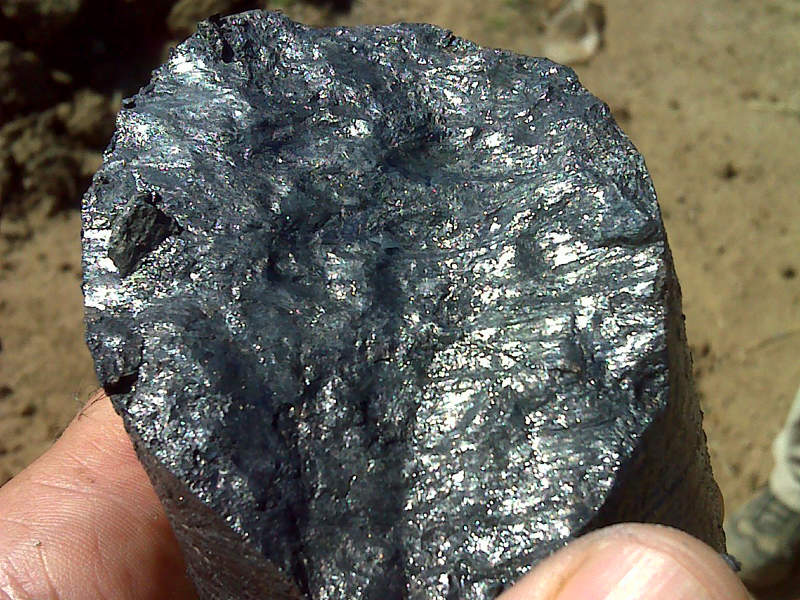 The Molo graphite mine is a world-class SuperFlake® graphite mine being developed near Fotadrevo village in Toliara, Madagascar. Image courtesy of NextSource Materials.
NextSource Materials is using a unique, modular build approach for developing the Molo graphite mine. Image courtesy of NextSource Materials.
Dry graphite will be filled in bags and packed in containers for export. Image courtesy of NextSource Materials.
Located in the Fotadrevo village of Toliara province, Madagascar, the Molo graphite project is a superior-quality SuperFlake® graphite deposit, which is capable of achieving near battery-grade purity of 98% with simple flotation.
NextSource Materials (formerly Energizer Resources) fully owns the graphite mine. The full feasibility study (FS) of the project was completed in 2015, and further updated in June 2017 to incorporate the company's game-changing, fully modular build approach that dramatically enhanced the economics of the project compared to the 2015 FS.
Commissioning is anticipated to start at the beginning of  2019 and phase one of the project is expected to produce 17,000 tonnes per annum (tpa) of finished SuperFlake® graphite concentrate. The project  is estimated to have a mine life of more than 90 years based on reserves alone.
The project is expected to create approximately 170 direct jobs, including 50 jobs during construction.
Molo graphite project location
The Molo project falls within the Toliara region (formerly Tulear) of the south-western part of Madagascar and lies approximately 11.5km to the east of Fotadrevo.
The project area extends over 62.5ha within NextSource's 425km² overall property claim.
Molo graphite project geology and mineralisation
The project area is characterised with the presence of supracrustal and plutonic rocks of late Neoproterozoic age. The rocks are believed to have metamorphosed under upper amphibolite facies, and deformed with upright north-northeast-trending structures. In laymen's terms, the project lies in a rare transpressive shear system, characterised by very high temperatures and pressure that have culminated in the creation of very high-quality flake graphite.
"The project  is estimated to have a mine life of more than 90 years based on reserves alone."
The supracrustal rocks are composed of migmatitic quartzo-feldspathic rock types, in addition to marble, quartzite and amphibolite, while the meta-plutonic rocks host migmatitic feldspathic rock types along with biotite granodiorite and leucogranite.
The Molo graphitic zone consists of multi-folded graphitic strata, which can be seen from the surface over a strike length of more than 2km. The surface geology comprises resistant mountain ranges of graphitic schist and gneiss, in addition to fracture-lined vanadium mineralisation and graphitic schist float.
The deposit also hosts multiple zones of mineralised graphitic gneiss, which forms the main host rock, featuring a barren footwall composed of garnetiferous gneiss.
Molo graphite mine reserves
The Molo graphite mine is estimated to contain proven and probable reserves of 22.44Mt grading 7.02% total graphitic carbon (C). It is estimated to contain NI 43-101-compliant mineral resources of 141.28Mt grading 6.13% C.
Mining at Molo graphite mine
Conventional open-pit mining method including drilling and blasting will be applied at the graphite mine. Small to medium-sized mining equipment such as 30t dump trucks, 2m³ excavator, and front-end loaders will be used for mining operations.
The run-of-mine ore will be conveyed to the processing plant, which is anticipated to recover 88.3% of the graphite.
Molo mine construction
The Molo mine will be constructed in two phases using an all-modular construction method complying with European Standards. The project will consist of 36 individual modules and require a build time of nine months.
The modules will be assembled at an offshore facility and undergo Factory Acceptance Testing (FAT) process to verify the mine's process flow design. They will then be dismantled, packed in individual shipping containers and transported to the site and re-assembled.
A specialised engineering team will re-connect the modules on-site within 30 days and prepare the mine for commissioning.
The first phase of mine development will be capable of processing 240,000tpa of feed and produce 17,000tpa of SuperFlake® graphite concentrate and have a mine life of more than 90 years. Phase two will produce in excess of 50,000tpa of finished SuperFlake® graphite concentrate.
Graphite processing at Molo
The ore processing facility or concentrator at the mine will consist of conventional crushing, milling and flotation circuits along with beneficiation, dewatering, bagging and tailings processing areas.
The ROM material will be crushed in three crushing units namely primary, secondary and tertiary, before forwarding to primary milling and rougher flotation unit.
The resultant concentrate will be screened, cleaned and thickened to produce a filter cake concentrate, which will be dried to reduce the moisture content to less than 1%.
The concentrate will be screened into four size fractions, and bagged separately as final product. The bagged products will be packed in containers and taken to the Port of Fort Dauphin for export to various markets.
NextSource released to the market two years ago that its SuperFlake® graphite concentrate has been verified for all major end markets for natural flake graphite, namely refractories, anode material for lithium-ion batteries and specialty graphite foils, also referred to as expandable graphite.
The Molo project has also been verified for graphene ink applications. This culmination of validations positions NextSource very well for current and future demand markets for flake graphite.
Infrastructure facilities at Molo project
Power required for the mine's phase one operations will be provided by two 1.4MW diesel generators. Water will be sourced from a well field, which has been defined by drilling and geo-hydrological modelling.
Workers will be accommodated at the existing camp in the nearby town of Fotadrevo, as part of phase one development.
Experienced engineering team
NextSource Materials engineering and mine-readiness team consists of senior mine engineers from DRA Global, Africa's leading E.P.C.M firm. DRA had also compiled the technical report and participated in preparing the feasibility study report.
Internationally respected metallurgical and processing laboratory SGS Canada Metallurgical Services conducted the company's 200t pilot-plant, the largest pilot plant of any known graphite junior to date, and verification test work for the project, which has completely de-risked the Molo Project's metallurgy.