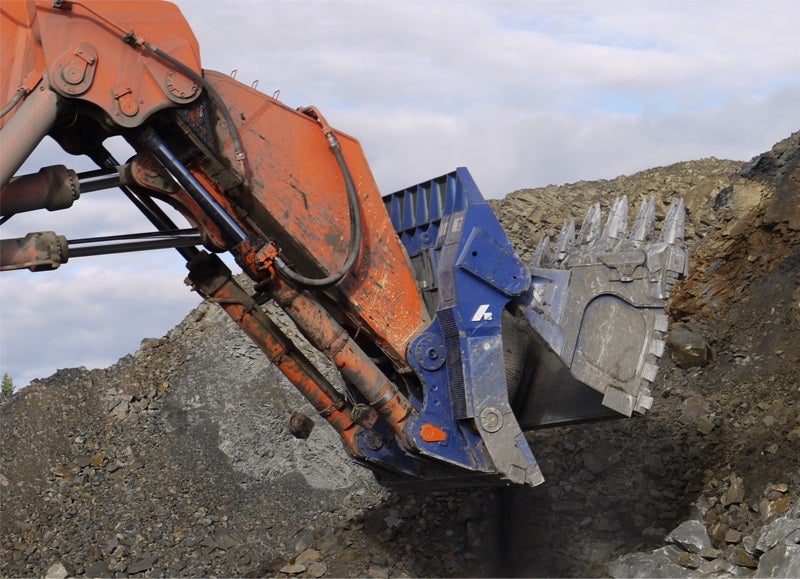 Bradken manufactures and supplies a range of cast and fabricated products and services for industries that include mining, freight rail, steel making, smelting, transport, cement, oil and gas, power generation, sugar.
Mobile plant mining consumables
The mobile plant division designs, manufactures and supplies consumable wear and other engineered products for mining mobile plant, rail and industrial customers.
Products include ground engaging tools (GET), rigging and buckets for dragline, front-end loader, face shovel equipment, crawler system products for hydraulic mining excavators and electric rope shovels.
The company also manufactures industrial cast products for general industry and original equipment manufacturers (OEMs), and freight rolling stock products and services such as freight wagons and bogies, as well as associated spare and renewed parts and maintenance.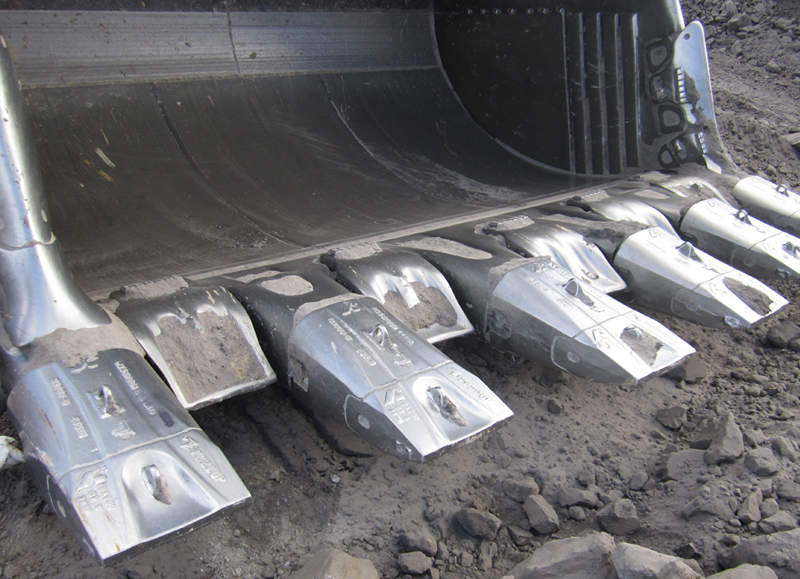 Bradken produces a comprehensive range of ground engaging tools (GET) such as points, adapters, shrouds, wear caps and locking systems, designed and engineered to suit every application.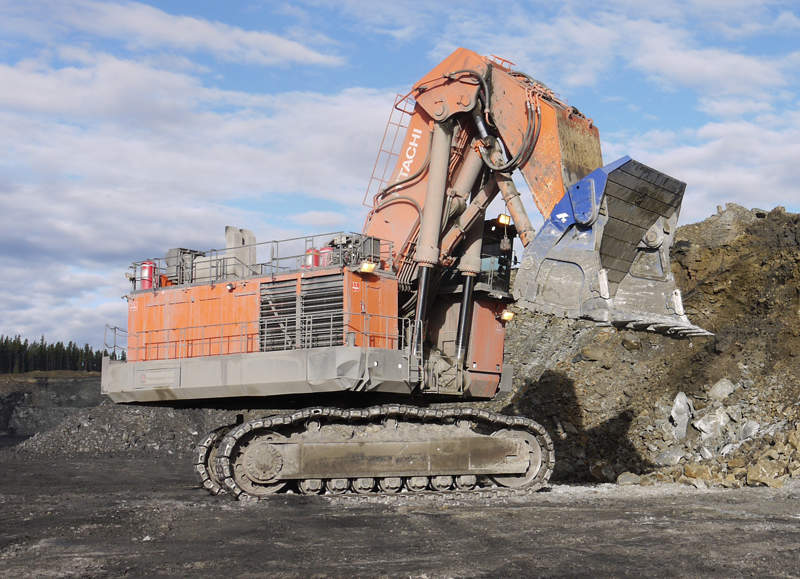 Bradken designs and manufactures a large range of buckets to suit, hydraulic excavators, hydraulic face shovels, electric rope shovels and front-end loaders. Designed to operate in some of the harshest digging conditions in the world, Bradken's buckets provide reliability and production performance that meet the expectations of both mine site maintenance and production teams.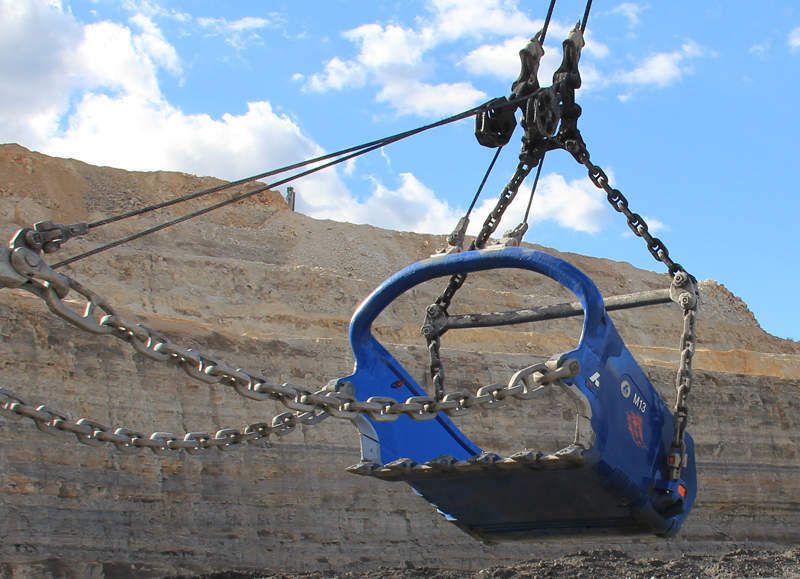 Bradken has more than 50 years' experience in designing and manufacturing dragline buckets, with more than 290 customised buckets delivered to the global dragline market. Bradken's Harmonise Dragline Rigging solution comprises innovative designs to facilitate upper hoist rigging assembly. The design utilises the Integrated Socket Equaliser (ISE), an innovation that replaces five components and reduces rigging height by more than a metre.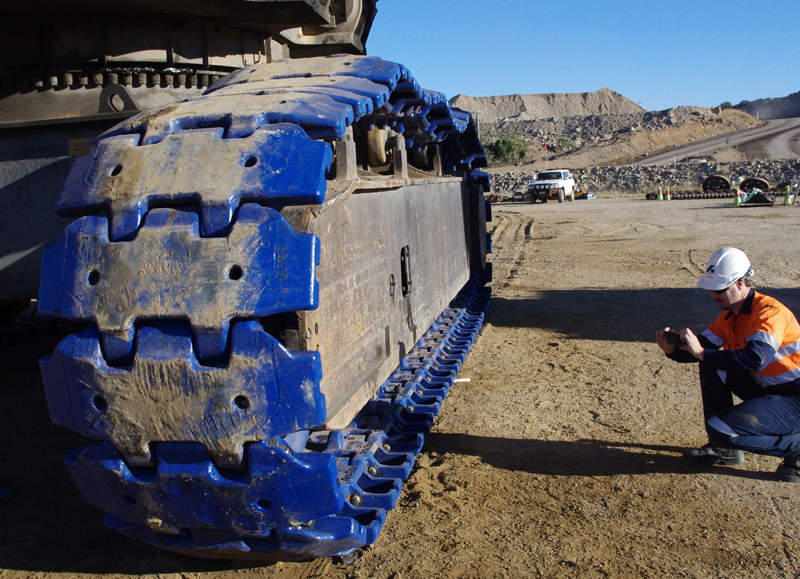 Bradken offers a full range of undercarriage components that are sold to mining operations globally for mining class electric rope shovels and hydraulic excavators.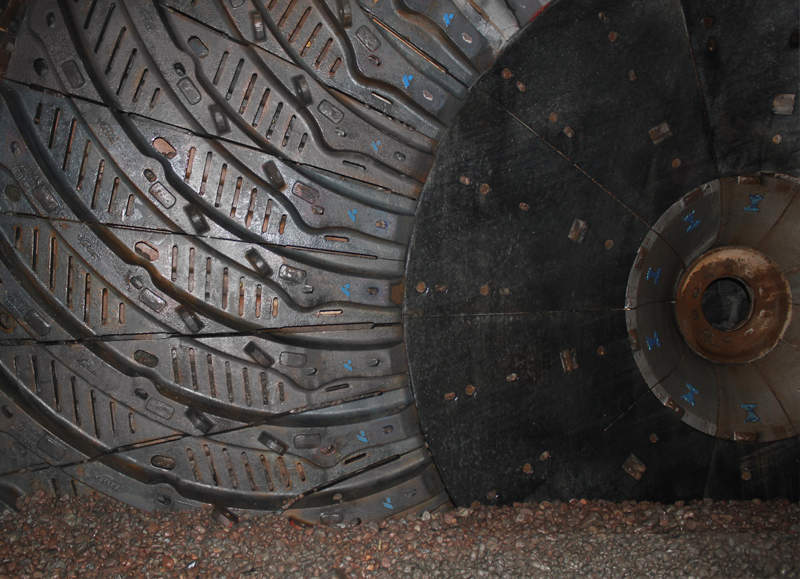 Bradken is a global manufacturer of custom-designed products for grinding mills, crushing and conveying equipment prominently for the hard rock mining industry. Bradken offers customers provisions of design, manufacture, aftermarket support and optimisation in their mining operations in more than 30 countries across five continents.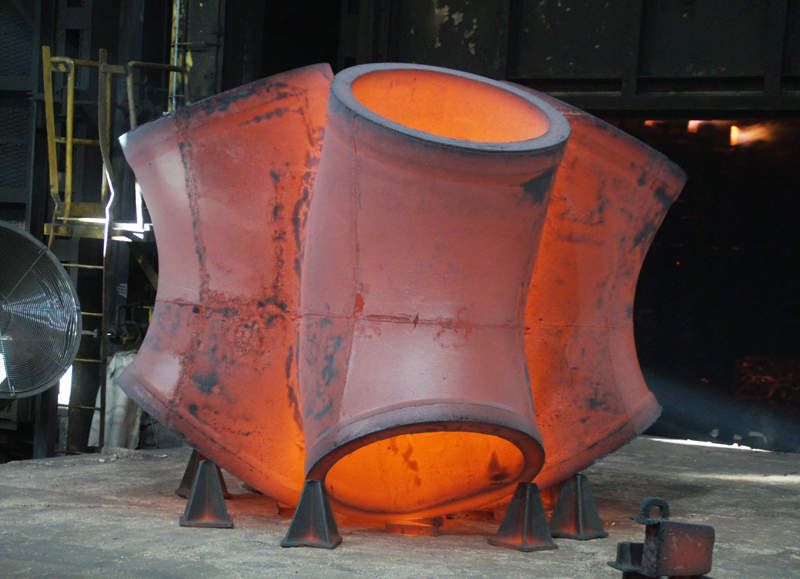 Bradken is a leading manufacturer of complex castings for the mining, locomotive rail, transit rail, power generation, nuclear, oil and gas, and defence industries.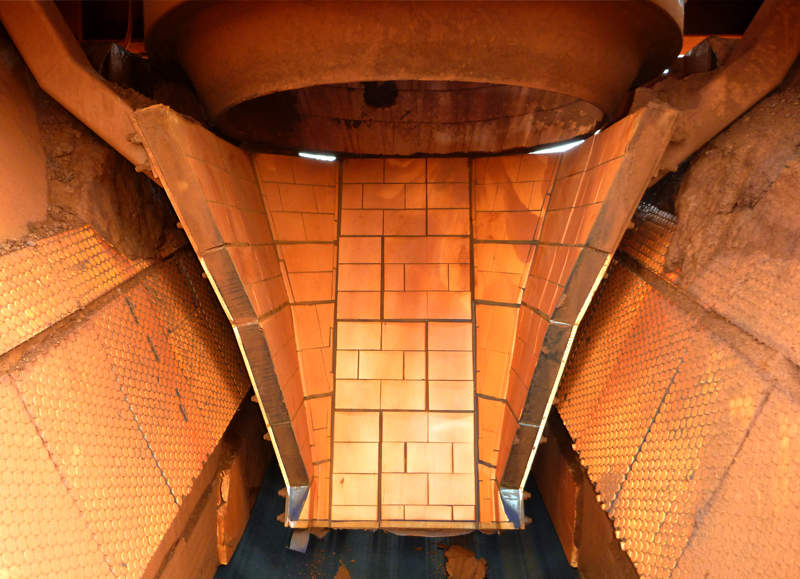 Bradken creates customised wear-resistant products to protect fixed plant equipment in both mining and port operations.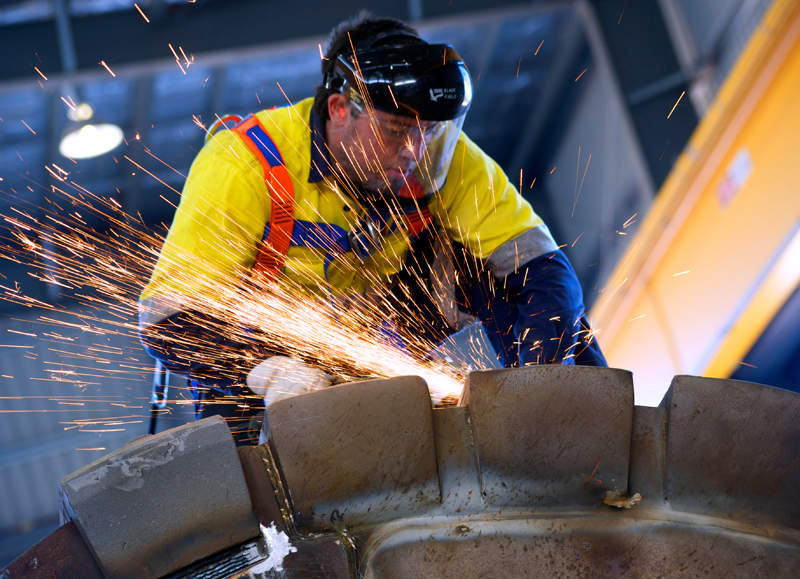 Bradken's extensive range of complimentary manufacturing facilities provides customers with access to unique production capabilities and offers a high level of security of supply.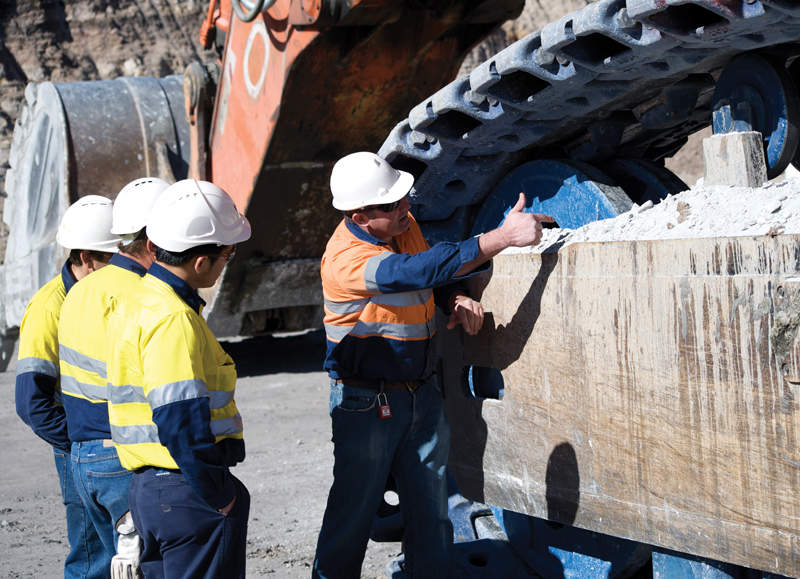 Bradken has achieved international recognition for its integration of process technology and product application knowledge of the design process, which combines advanced product manufacturing systems and specific technical support to ensure customer satisfaction and superior production efficiencies.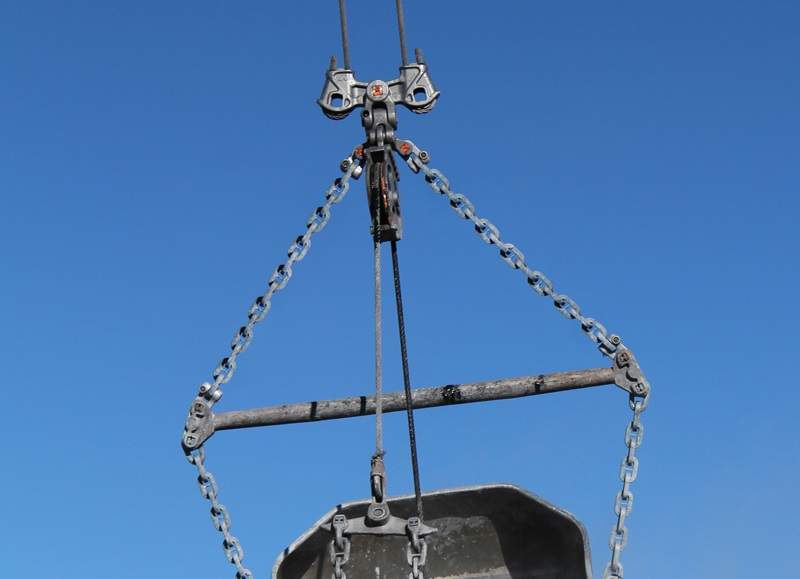 Bradken's Harmonise Dragline Rigging solution is a collection of innovative designs with a revolutionary approach to the upper hoist rigging assembly.
Fixed plant mining consumables
The mining fixed plant division brings a full range of Bradken's advanced engineering capabilities to its customers' processing plants. Products include grinding mills and crushing and conveying equipment, predominantly for the hard rock mining industry.
Other products include wear liners and piping, and associated fabrications utilising a wide variety of proprietary materials for both material storage and bulk handling operations. In addition, the division assists mines and ports in managing their assets and off-site repairs.
The division provides design and manufacture services, as well as after-market support and optimisation, in its mining operations across five continents.
Engineered cast castings
The engineered products division is a North American-based manufacturer of large, highly engineered steel castings and consumables for the mining, resource, transportation, structural, energy and military industries.
The division produces castings such as truck and structural components, as well as specialised castings such as structural nodes used in building construction.
The division manufactures offshore oil and gas platform components, pumps, valves, turbines and gas compressors for the global energy and power generation markets, in addition to US Government and an array of industrial OEMs.
Design and engineering services for mine sites
Bradken has an innovative and experienced team of designers and engineers who are able to customise products to suit specific mine sites of clients.
The company's engineers are based close to key mining regions, providing support to customers. Its skilled product development teams ensure the design and delivery of products and services, offering significant advantages to customers.
Bradken's reputation for producing high-quality, cost-effective and innovative products results from understanding customers' operating conditions and providing superior performance. The company focuses on how products work on-site, the specific applications they are used, and the environments they are used to deliver optimal production and maintenance.
Bradken's engineering and design capabilities include:
3D computer-aided design (CAD) design, printing product design, computer-aided manufacturing (CAM) / computerised numerical control (CNC) patternmaking
Computer-aided engineering (CAE)
Casting simulation software
Discrete element method (DEM) modelling analysis
Dynamic simulation analysis
Instrumentation and data acquisition
Finite element analysis (FEA)
Competitive manufacturing
Linear wear monitoring and reporting
3D laser scanning technology / analysis / reporting
Maintenance, service and refurbishment
Manufacturing process technology
Metallurgical services
Robotic manufacturing
Virtual prototyping
Global mining manufacturing and distribution capabilities
With warehouses located globally, Bradken has the infrastructure to maintain mine site efficiency.
The company's distribution network ensures that parts can be transported to clients in a timely manner. With more than 90 years' experience in the foundry business, Bradken provides a suitable solution for specific site requirements.
Bradken employs more than 3,000 people in 20 manufacturing facilities, and 38 sales and service centres across Australia, New Zealand, the US, Canada, South America, India, Indonesia, Malaysia, South Africa, and China.