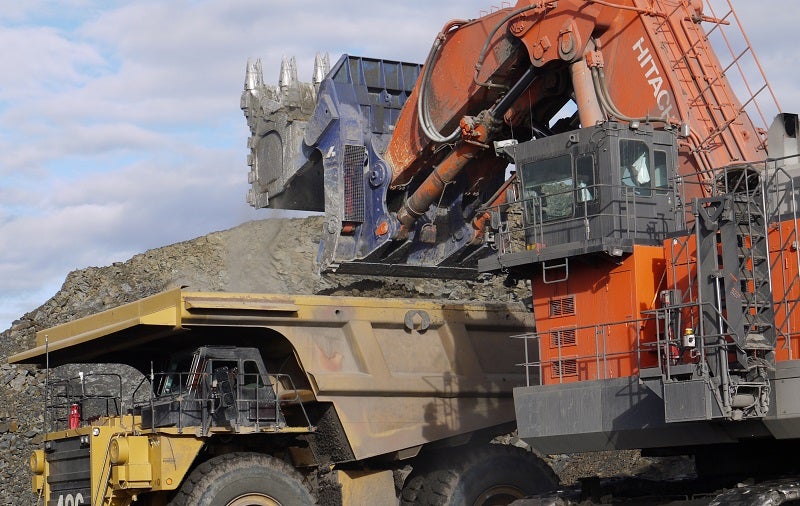 Bradken delivered its first ever mining class bucket into the North American market with the sale of an EX5500 Avalanche bucket into an established coal mine located in the foothills of the Canadian Rockies.
Hard work and persistence paid off for Bradken with the company's Canadian-based sales team securing a deal, which saw the first Bradken engineered and manufactured bucket hit the ground in one of the world's leading mining nations for the first time.
As a producer of more than 60 minerals and metals with more than 200 producing mines, Canada is one of the world's leading mining nations. While Bradken has had previous successes with other mining products in the region, this sale has been tremendously important to Bradken as it looks to further establish a reputation as a supplier of choice within the North American market.
Over a period of 18 to 24 months, Bradken worked closely with one of Canada's largest mining companies, a leading exporter of coal to international markets, trialling Penetratormax and Defender GET (ground engaging tools) on two existing buckets.
The results of this trial demonstrated a significant reduction to the TCO (total cost of ownership) of the machine and in particular, point life increases of up to three times compared to existing competitor products.
Based on these results and the ongoing work of Bradken's local sales team, the mine placed an order for an Avalanche bucket fitted with Penetratormax B-Series GET to suit its Hitachi EX5500 Hydraulic Face Shovel.
The 27.3m³ bucket, weighing 55,000kg (121,254lb), was installed and commissioned. Designed to load up to 48t per pass the bucket includes a number of design enhancements including a Penetrator cast lip, cast bucket hinges, a Vidaplate wear kit and an optimised bucket structure that eliminates known fatigue hotspots.
To date, customer feedback received from the mine has been extremely positive, as regional sales manager Patrick Chmilar explains:
"With the Bradken designed bucket and GET systems, the site has been able to lower its maintenance costs by close to 15% and have increased their maintenance intervals due to the performance of Bradken GET. This has resulted in greater machine up time.
"We have also been working closely with the customer to standardise the GET running on this bucket with the two EX3600 buckets in their fleet.
"Basically, the mine is running the same Bradken Penetratormax points on 100% of their shovels, helping to reduce site inventory levels."