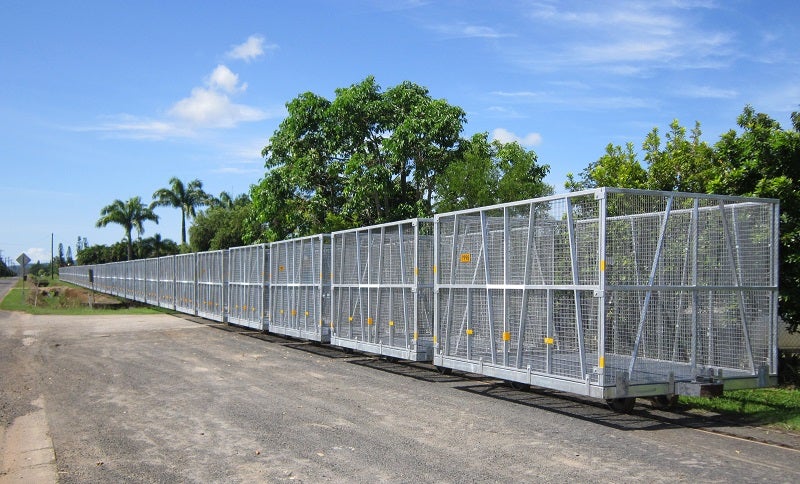 In its ongoing commitment to support local regions, MSF Sugar has awarded an $11m contract to Bradken's Boogan factory to build 1,000 6t cane bins.
For Bradken at Boogan, near Innisfail, the contract is the largest order for cane bins received. This contract eclipses the 357 6t cane bins the factory has supplied to the South Johnstone Mill since 2013.
MSF Sugar CEO Mike Barry said the order, to be completed in 2019, would replace all of the old bins in the South Johnstone Mill fleet, and was in addition to 357 new bins purchased over the past five years.
"There will be a significant labour component to this contract, local skilled and unskilled workers will be needed for the project, boosting employment and the South Johnstone-Innisfail economy.
"Our policy has always been to 'shop locally' wherever possible, in fact this new contract will bring our spend in this region to about $14m since 2013," he said.
The first 400 cane bins will be assembled for the 2017 season, with a further 350 bins in 2018 and 250 in 2019. Where newer cane bins at the mill have been damaged, 300 new cane bin chassis will be fitted, improving haulage capabilities, safety and efficiency.
By 2019, South Johnstone Mill's complete cane bin fleet will have been replaced.
Bradken manufacturing manager Ron Donges described the project as significant.
He said it would have a positive impact on the Innisfail operations and the local economy.
"There will be opportunities for procurement of raw materials and services along with increased employment for tradesman, non-skilled production hands and apprenticeships.
"This is a great example of what productive business relations, like the long-term one we have with MSF Sugar, can achieve at a local level."
He said Bradken would utilise its global resources to provide a quality and cost-effective product, ensuring high standards were maintained when the assembled cane bins were delivered from its Boogan operations.
As a leading global manufacturer of differentiated consumable and capital products to international markets, Bradken develops innovative products for the mining, freight rail, steelmaking, smelting, transport, cement, oil and gas, power generation, sugar and other primary industries.