Ferrit offers underground mining transport systems with specialised flameproof machines and applications.
For more than 20 years, we have provided comprehensive solutions for transporting material and people in all types of mining works in coal and ore mines and underground engineering in the construction of tunnels, subways or collectors.
We develop and produce a complete range of mining transport machines and equipment certified for applications in potentially explosive areas.
Monorail suspended transport, ground rail transport, crawler and wheeled machines creates an essential segment of Ferrit portfolio with hundreds of references worldwide.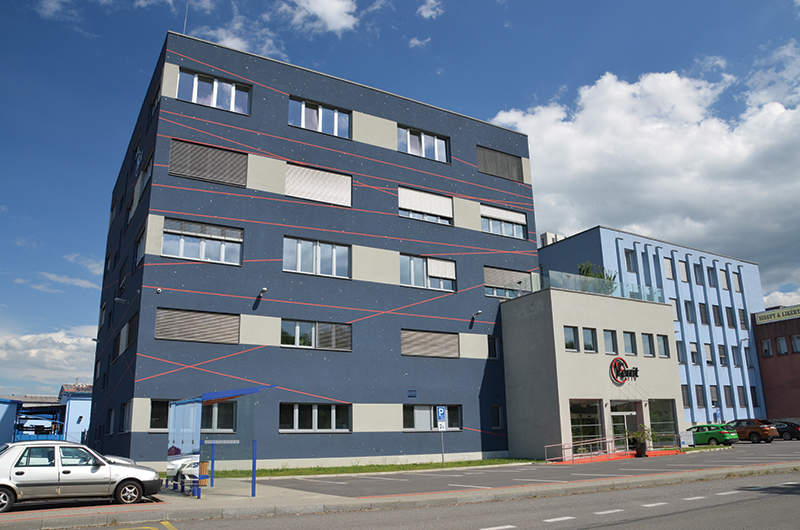 Ferrit Headquarters.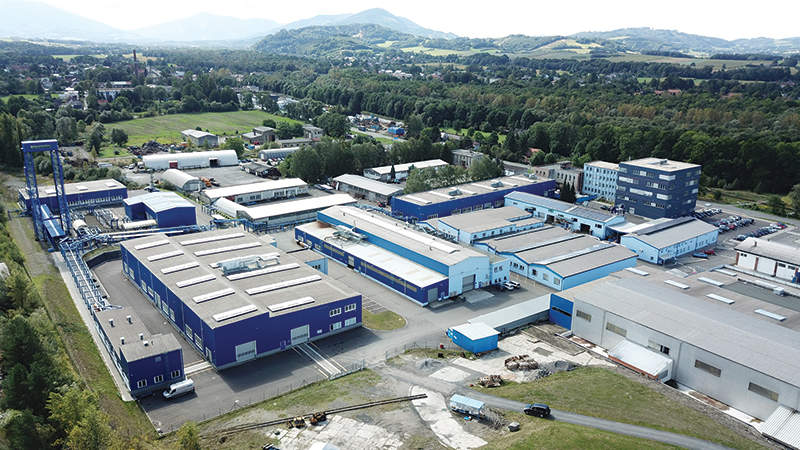 Production Halls and Warehouses.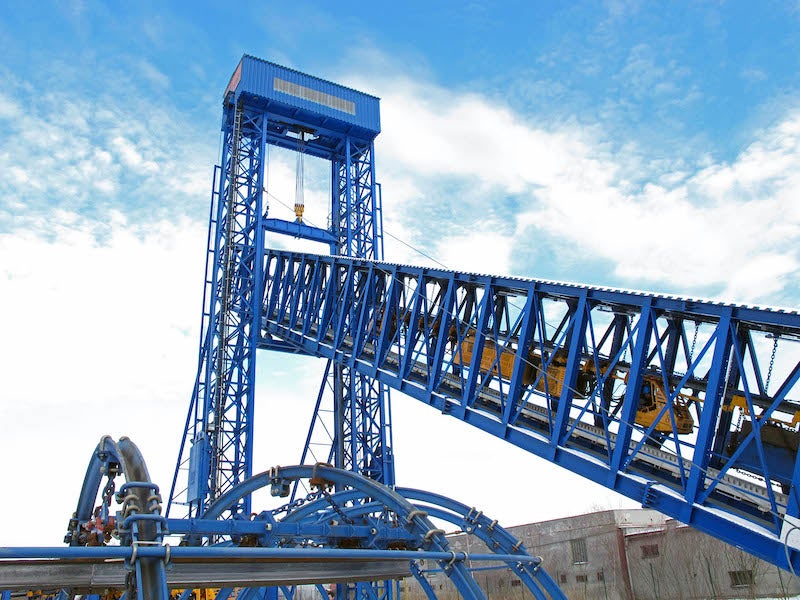 Inclinable Testing Bridge.
Assembly Hall for Suspended Monorail Systems.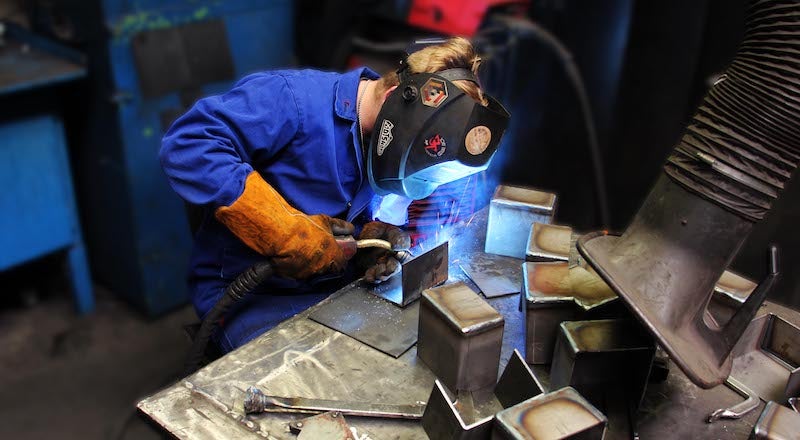 In-house Welding Shop.
Ferrit Research and Development Department.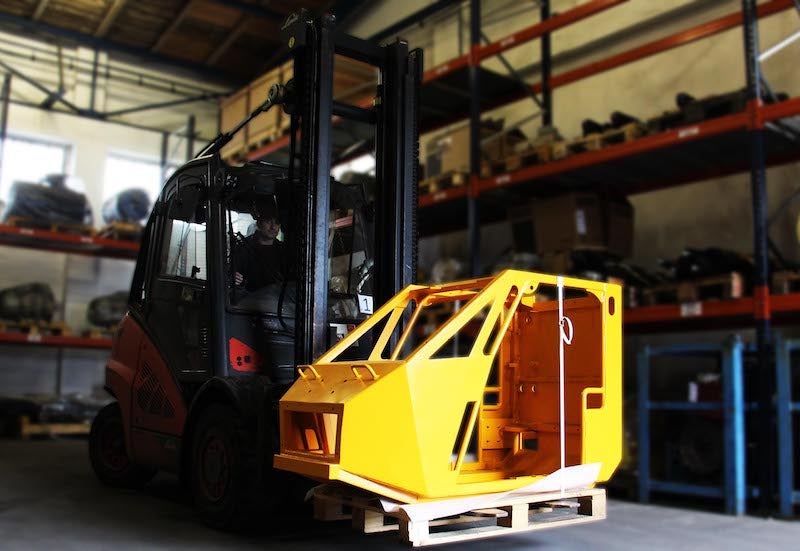 Stocked Spare Parts Warehouse.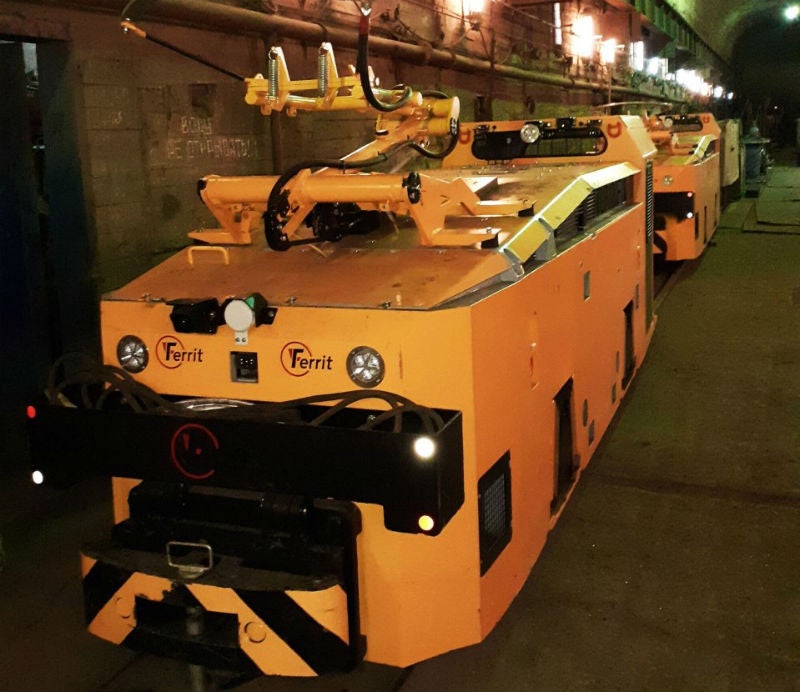 Ferrit has delivered nine of its underground locomotives in the mines of the Nornickel polar division.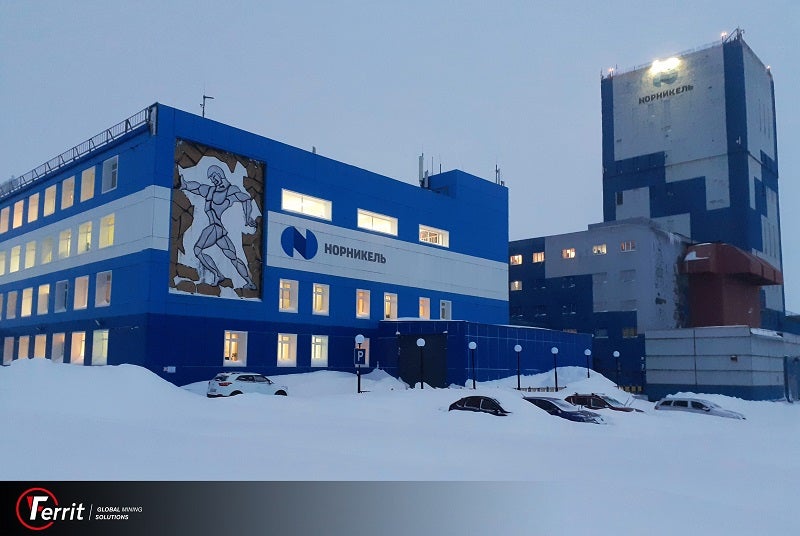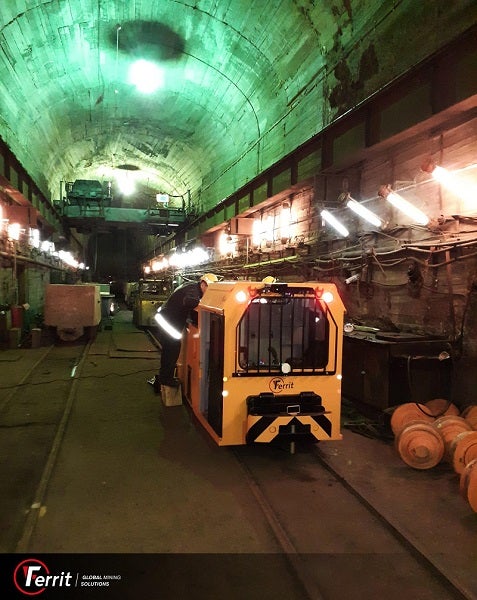 Rail and monorail systems for mine sites
Ferrit's suspended monorail transport solutions are among the most economical, safest and most widely used mode of transport in underground mines.
Their safety and reliability enables an efficient and continuous transport systems of people and various kinds of technological and operational material and excels particularly in transport at long mine roadways with variable inclinations of up to 30⁰.
Ferrit also manufactures diesel, battery or electric trolley locomotives for the rail transport sector. They weigh between 6.5t and 30t, and are available in standard or flameproof versions.
Trackless transport solutions for mining materials and personnel
Ferrit products from wheeled transport belong to the traditional transport mode of material and personnel in both surface and underground mines.
This mode of transport is mainly used in underground environments using mechanised mining methods such as room and pillar, block caving, open level stopping and drift mining, where an extensive roadway network is created to extract the ore body.
Ferrit offers standard and flameproof traction tyre vehicles, the latter of which is certified for dangerous atmospheres.
Innovative transport systems
Ferrit develops complex, cost-efficient transport solutions for material and personnel by combining monorail, ground rail and wheeled vehicles.
Our engineers are ready to visit the site anywhere in the world to assist with solving particular transport challenges in every type of mining operation.
Specialised mining machinery
Machines and equipment for mining activities, as well as developing activities conducted by mining methods are an essential part of the technology of underground projects.
For instance, our 'power train' systems are available for safe handling of electrical equipment, including moving during advancing. They can be either placed on suspended monorail tracks or extraction drag conveyors.
Ferrit also manufactures and supplies crushers of various designs and sizes for the crushing and directing of extracted material to continuous extracting lines.
Electric equipment development for the mining sector
Ferrit Electric is a subsidiary that focuses on R&D of electric and electronic equipment for mining machines.
We primarily aim to develop equipment for potentially explosive environments.
Featured products include various types of machine lights, methane sensors, signal horns, alternators, control units, intrinsically safe sources and isolated barriers, all of which include all necessary certificates for applications for dangerous environments.
Transport solutions for safety and rescue operations
For cases of unexpected events in mines, Ferrit produces logistics equipment for transporting rescuers and injured people.
Special cabins can be used connected to monorail-suspended locomotives or manipulators or placed similar to a platform of our mining tyre tractor.
About Ferrit
In the last ten years, Ferrit has participated in many projects involving mining logistics optimisation and transport management.
We have also delivered turnkey projects and complete supplies of equipment for underground mines.
Ferrit has a wide network of branches and service centres with trained personnel in all covered markets, namely Poland, Russia, India, Ukraine, Kazakhstan, Turkey, China or Mexico, and is seeking expansion of its activities to other countries such as South Africa, Indonesia, North America or Australia.