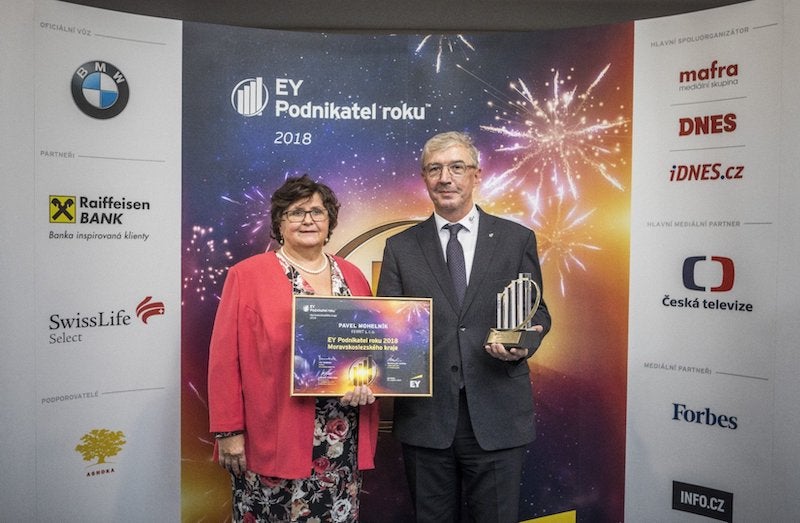 FERRIT, headed by company executive Pavel Mohelník, has won a prestigious award in the regional round of Businessman of the Year competition organized by the company EY.
"In the close vote, Pavel Mohelník from FERRIT won the final vote. With his approach to employees, family, business executives and business as such, it is exactly the business role model from which start-up entrepreneurs can take an example," said Magdalena Souček, senior partner of EY in the Czech Republic.
"I did not expect it, it's a pleasant surprise. It's not an award for me personally, but an award for the whole company," said Pavel Mohelník after the announcement. Overall, the Moravian-Silesian Region ranks among the most successful regions, and in the nationwide finals, its representatives succeeded three times.
The winner of the regional round will automatically advance to the nationwide finals, which will take place on 5 March in Prague (CZ). Its winner will then represent the Czech Republic in the Monte Carlo (MCO) World Finals.
The company is not only concentrating on coal mining machines, for example it recently introduced a wheeled loader for ore extraction.
"We have developed it for our Russian customer." said this year's winner.
"We want not to be dependent only on coal, so our machines work in, for example, diamond or ore mines. They mine copper, tin and the like."