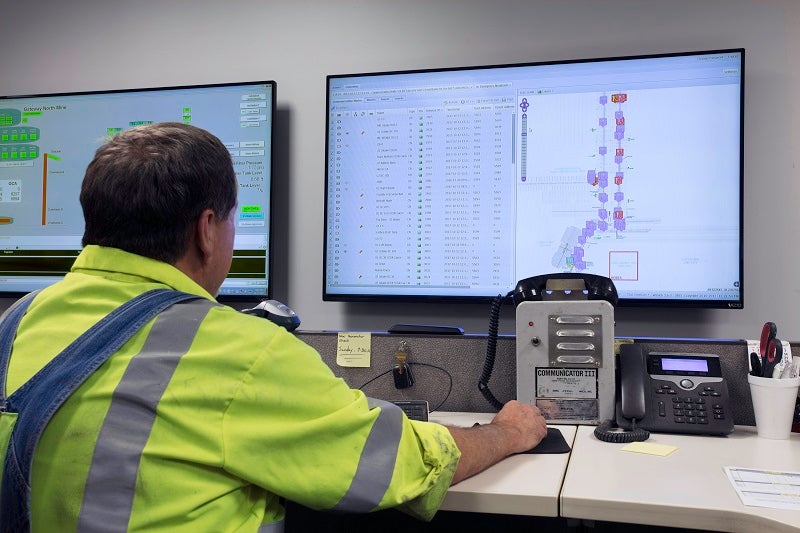 Strata Worldwide is a global leader in advanced mine safety products and technologies.
The company offers a suite of IP-protected solutions that support a safer, more productive working environment and are backed by 28 years of mining and customer support experience. Strata's product portfolio includes emergency refuge shelters, underground communications and monitoring networks, proximity detection systems, coal mine ventilation systems and a range of engineered secondary roof supports.
Strata's global footprint includes offices in the United States, South Africa and Australia and a comprehensive network of qualified distributors and partner companies in more than 18 countries.
StratConnect™ communications DigitalBRIDGE™ and DigitalBRIDGE Plus+™
StrataConnect DigitalBRIDGE and DigitalBRIDGE Plus+ are innovative networking solutions that can take existing infrastructure and expand it, enhance it, repair it or even replace it. The primary function of both systems is to create high quality, a high-speed digital platform for the inclusion of Ethernet end-point devices, while at the same time serve as a solution to overcome many of the traditional constraints experienced with typical communication networks underground.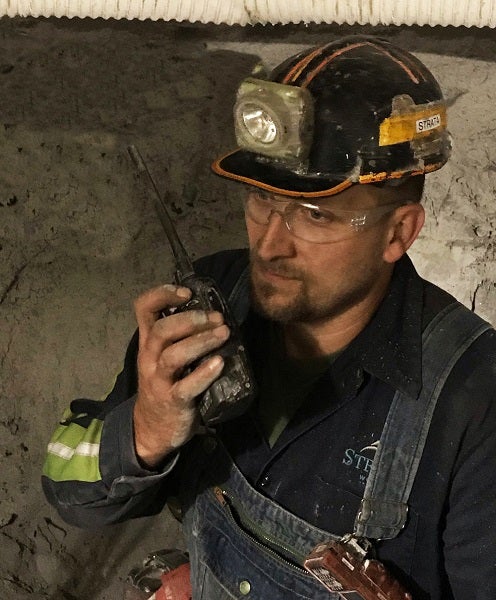 DigitalBRIDGE Plus+ power, ethernet and VHF radio over a single leaky feeder cable.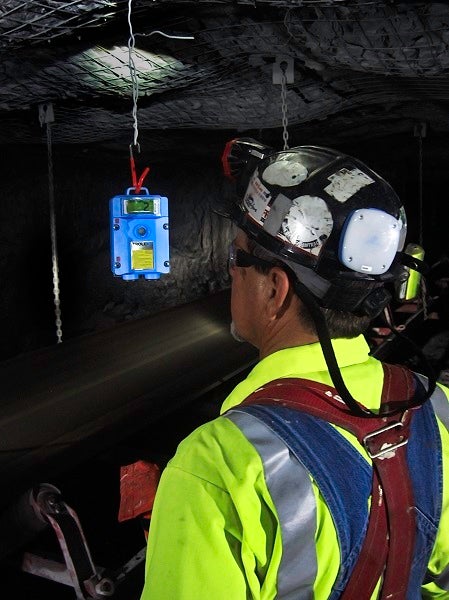 StrataConnect Wireless battery-powered and wireless gas monitoring.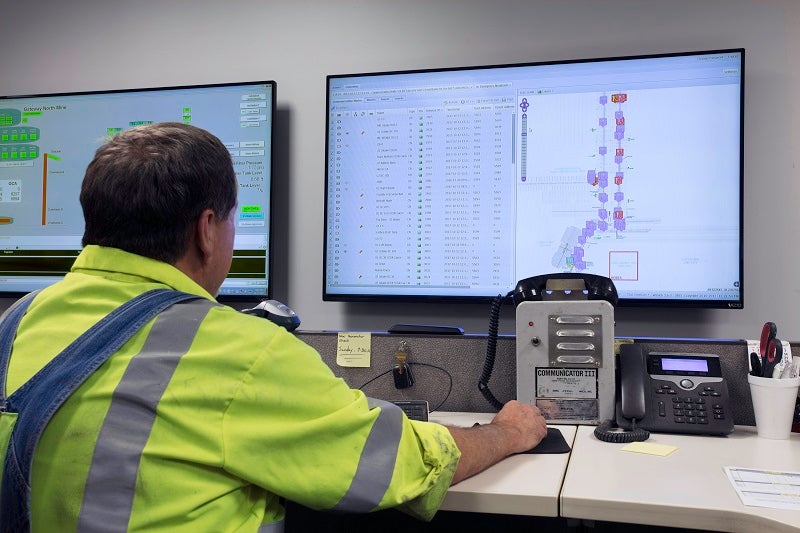 StrataConnect Wireless user interface.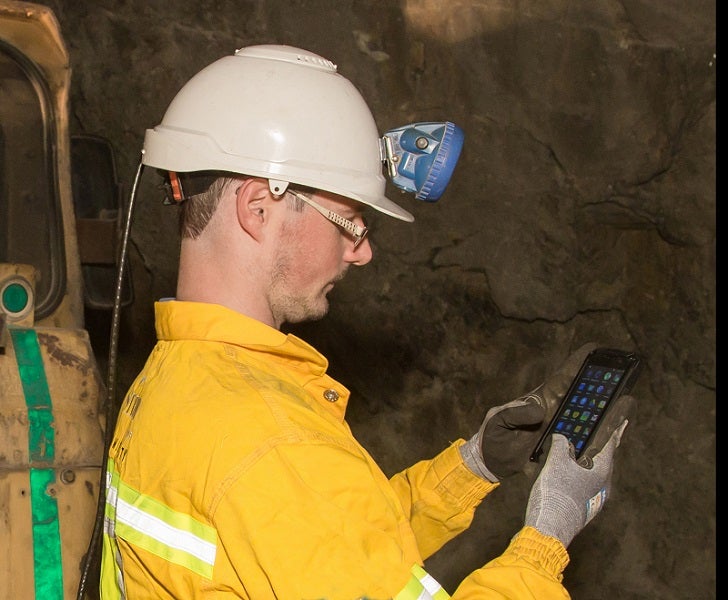 DigitalBRIDGE provides wi-fi access and VoIP communications.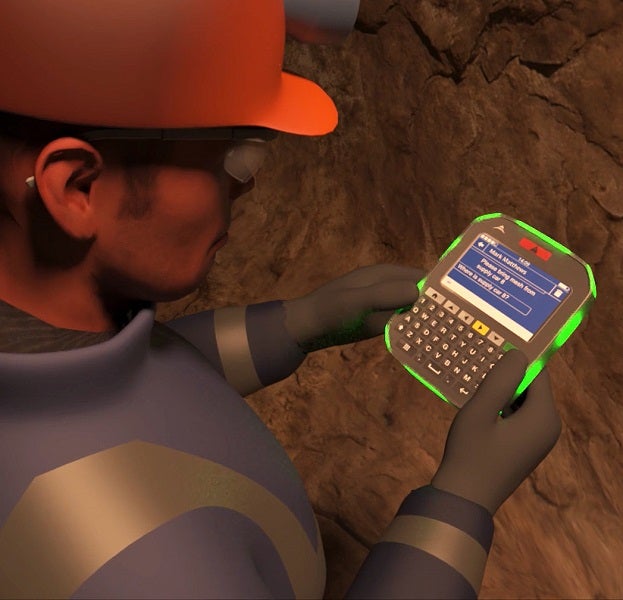 StrataConnect Wireless MC2 miner communicator and personal tracking.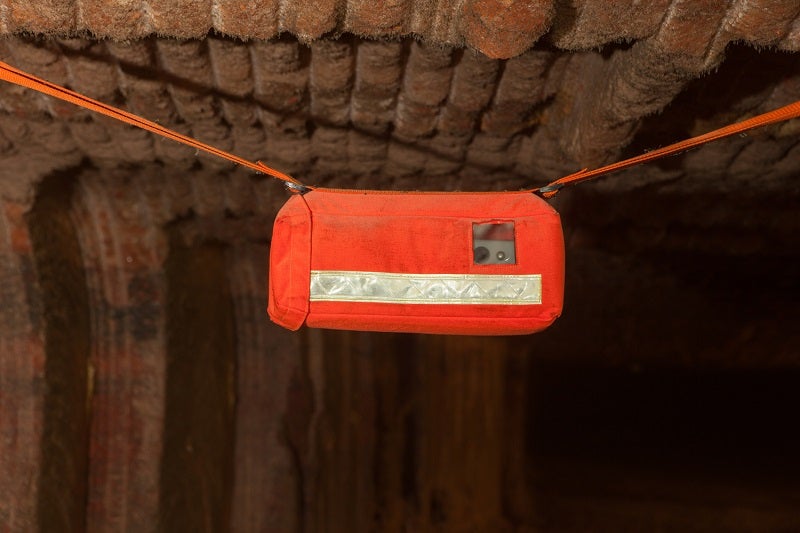 StrataConnect Wireless communication node for wireless and battery powered communication, tracking, monitoring and control.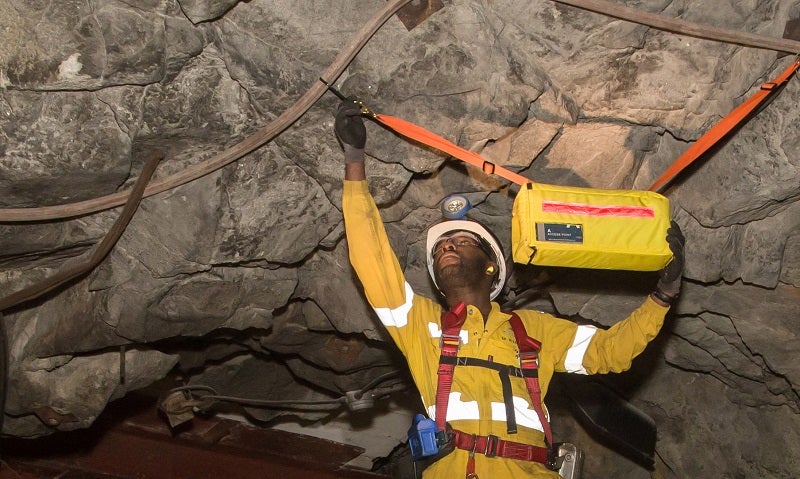 StrataConnect Wireless Wi-Fi access point.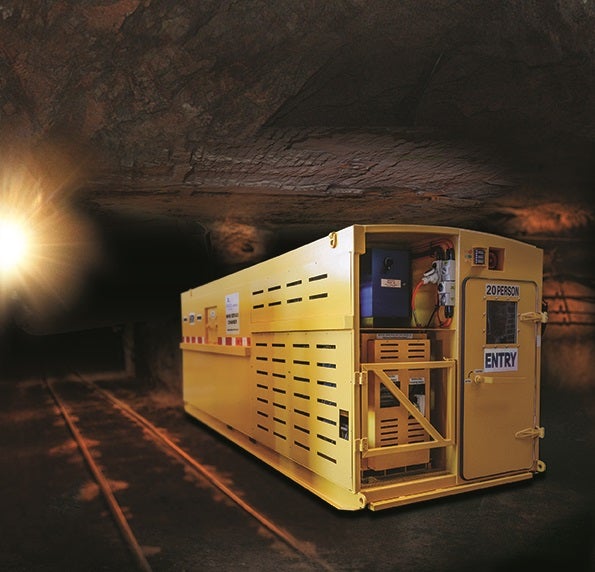 Emergency refuge chamber for miner safety.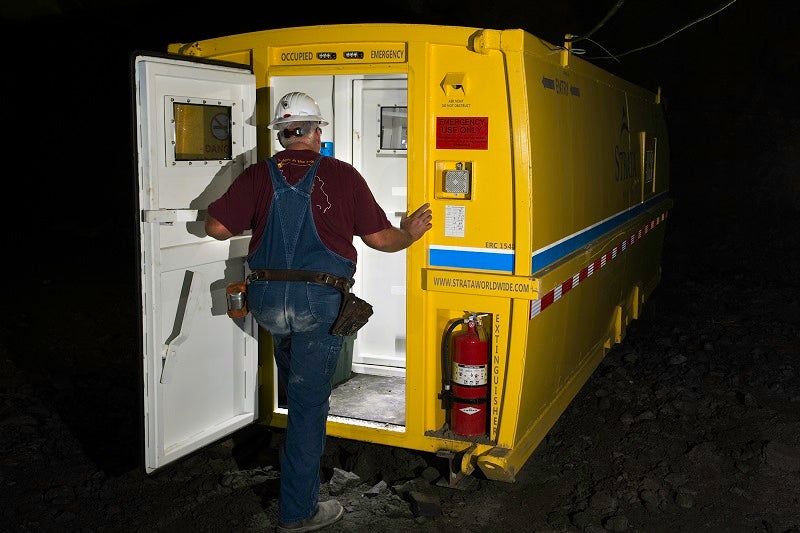 Emergency refuge chamber for miner safety.
DigitalBRIDGE is a network of industrial-grade coaxial cable, while DigitalBRIDGE Plus+ utilizes leaky feeder coax. Both deliver Ethernet connectivity and DC power anywhere in the mine. They can be quickly integrating with existing fibre-optic and leaky feeder networks to expand functionality and coverage, or be installed as new, stand-alone systems.
StrataConnect DigitalBRIDGE™ is a point-to-multipoint Power-over-Ethernet (PoE) network for underground high-speed data and communication.
It carries both DC power and Ethernet over a single coaxial cable
It delivers data speeds and capabilities comparable to fibre and can be used for a wide variety of applications including Voice-over-IP (VoIP) communications, Wi-Fi and cellular access, video, telemetry, tele-remoting, tracking and more
StrataConnect DigitalBRIDGE Plus+™ leverages the convenience and dependability of leaky feeder networks and incorporates the power and functionality of DigitalBRIDGE's PoE technology. Strata's DigitalBRIDGE Plus+ line amplifiers can be used in conjunction with existing third-party line amps, or in place of them.
Strata's DigitalBRIDGE Plus+ line amps with Ethernet provide uplinks to fibre networks and through this connection can inject high-speed Ethernet into the leaky feeder network.
It carries Ethernet data, DC power and a full spectrum of VHF radio frequencies over a single cable network without affecting daily radio communications
It delivers data speeds and capabilities comparable to fiber and can be used for a wide variety of applications including Voice-over-IP (VoIP) communications, Wi-Fi and cellular access, video, telemetry, tele-remoting, tracking and more
StrataConnect™ Wireless
Strata's wireless and battery-powered communications, tracking and monitoring technology is unmatched. The technology provides truly wireless solutions that require no pre-existing hardwired infrastructure or external power source. Known for its high level of stability and reliability in even the harshest conditions, Strata's StrataConnect™ Wireless network can support countless functions mine- or site-wide.
Establishes and maintains continuous connectivity mine-wide for communications, tracking and remote monitoring
Expands networking from the end of wired networks to the working face
Self-powering, self-forming, self-monitoring and self-healing
Intrinsically Safe for potentially gaseous environments
Flexible for temporary or permanent use, both in isolated areas and mine-wide
StrataConnect Wireless Capabilities
Two-way text communications – individual and group messaging
Personnel and asset tracking – including the Find Miner locator to enable personnel underground to locate one another
Atmospheric monitoring – airflow, temperature, pressure, humidity
Gas detection – up to 64 different gases
Interface with other systems and devices to provide remote monitoring with command and control functions
• Proximity Detection
• Belt and belt drive operations
• Gas sensors
• Fans
• Pumps
Emergency refuge shelters
An emergency refuge shelter provides and maintains an isolated environment of breathable air, food and water to house miners in the event the air in the working section becomes compromised. By isolating occupants from the surrounding atmosphere, workers can remain in a safe environment while rescue efforts are being made.
Refuge shelters should meet certain basic standards, such as:
Supply reliable breathing air for a specified duration of time
Fully seal workers off from the outside atmosphere
Provide cooling, as needed, to prevent heat and humidity build-up
Provide carbon dioxide scrubbing
Provide food, water and a lavatory
Strata offers three types of emergency refuge shelters.
Steel chamber units are walk-in ready and provide an immediate supply of clean, breathable air. They are sized according to the individual needs of the mine, with multiple length options depending on the number of people to accommodate.
Steel chambers can be mounted on wheels and have removable hitch packages to facilitate manoeuvrability.
They can also be segmented, or divided, into three or four pieces and assembled on-site underground. This is an ideal option for mines with restrictive entry portals, shafts or underground entryways.
Steel chambers can be connected directly to mine's power and air lines for an indefinite supply of air and lighting. Or they can be stand-alone with an onboard breathing air system and battery backup. Options for supplies range from 24 to 96 hours.
Inflatable chambers are ssentially rolled up, airtight "tents" stored within explosion-resistant containers known as skids. In an emergency, the tent is manually rolled out and quickly inflated using compressed air cylinders, similar to a life raft.
The Inflatable chamber is completely powerless and stand-alone. All components and supplies are stored in the skid. This design is ideal for environments that are highly mobile, have low seam heights and/or have potentially gaseous atmospheres. Optional wheel and hitch packages, as well as additional hardening armour, are available to help facilitate manoeuvrability.
Safe Rooms are permanent underground refuge rooms, built-in-place and equipped with life-sustaining provisions for emergency use. These can be constructed to any size and have numerous options for supplying breathable air: a borehole to the surface, connection to the mine's compressed air lines or a modular type breathing air system with compressed oxygen cylinders and carbon dioxide scrubbers.
Proximity detection and collision avoidance Strata HazardAvert®
One of Strata's most prominent, global safety products is the HazardAvert® proximity detection and collision avoidance system. The established technology is designed specifically to overcome the most prevalent accidents experienced at mines today: the unintentional contact between personnel and machinery as well as collisions between machinery in both underground and surface mining.
The system helps to promote safer work practices by creating increased safety awareness and modified worker behavior, while working to prevent accidents and collisions.