MSA is the world's leading manufacturer of high-quality safety products and gas detection system solutions, protecting people globally since 1914. With manufacturing operations on five continents and with more than 40 locations worldwide, MSA serves customers in more than 140 countries.
MSA's comprehensive product portfolio ranges from simple to complex high-tech solutions. The company's core products include industrial head, eye, face and hearing protection; respiratory protective equipment; fall protection products; portable gas detection instruments and fixed gas and flame detection systems.
The breadth of technologies, products and services MSA offers is unique to the market and used by customers in a broad range of industries, including mining, construction, utilities, offshore and petrochemical, as well as fire and rescue services.
MSA provides the most innovative and advanced safety solutions to meet the demands of the mining industry and ensure the overall health and comfort of employees performing their daily duties.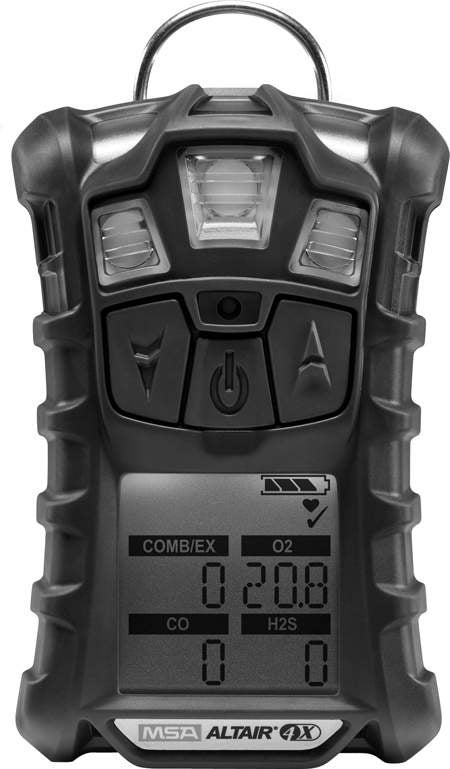 Altair 4X Personal Multi-Gas Detector for measurement up to four gases including LEL, O2, CO, H2S, NO2 and SO2.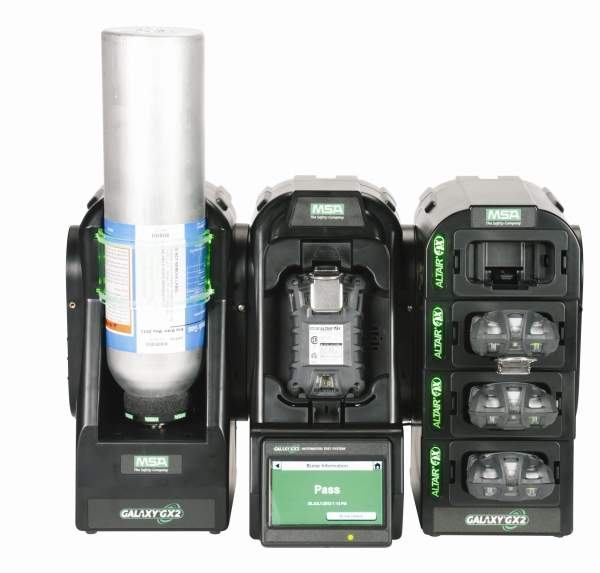 GALAXY GX2 Automated Test System for calibration and bump testing of Altair 4X.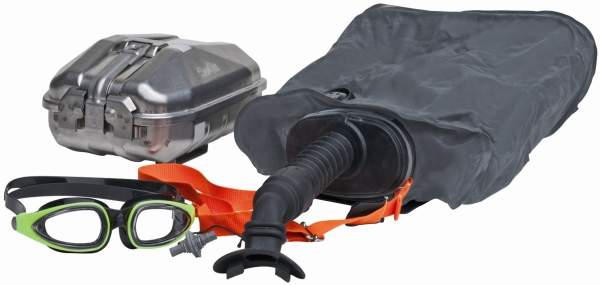 SavOx chemical oxygen self-rescuer for fast escape in case of hazardous concentrations of toxic gases or oxygen deficiency.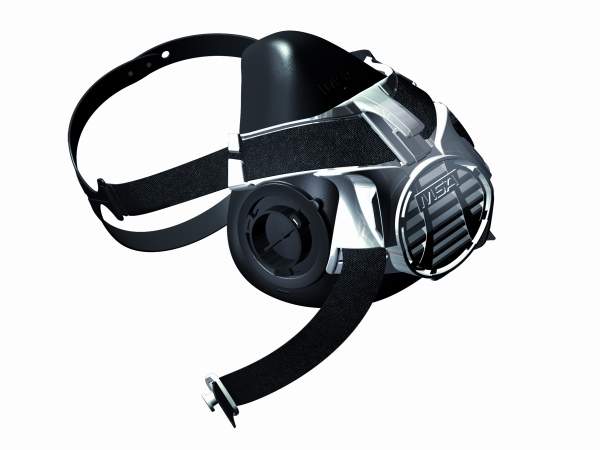 Advantage 420 half-mask respirator with bayonet connection for a wide range of Advantage, FLEXIfilters and TabTec filters.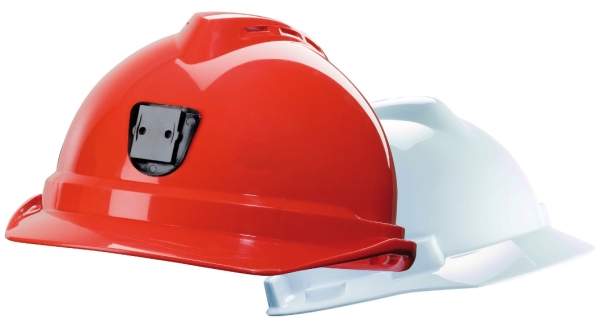 V-Gard 500 in red with lamp attachment and white V-Gard safety industrial helmet.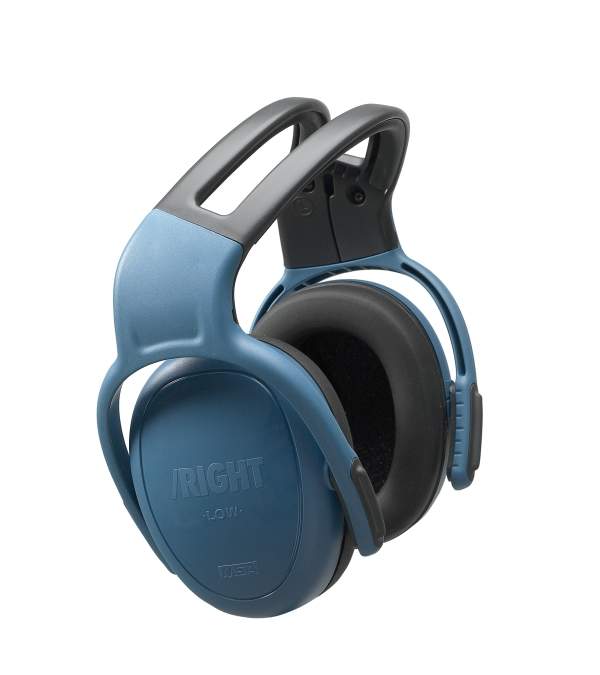 Left/RIGHT passive ear muffs, specially designed for individual positioning on the left and right ear.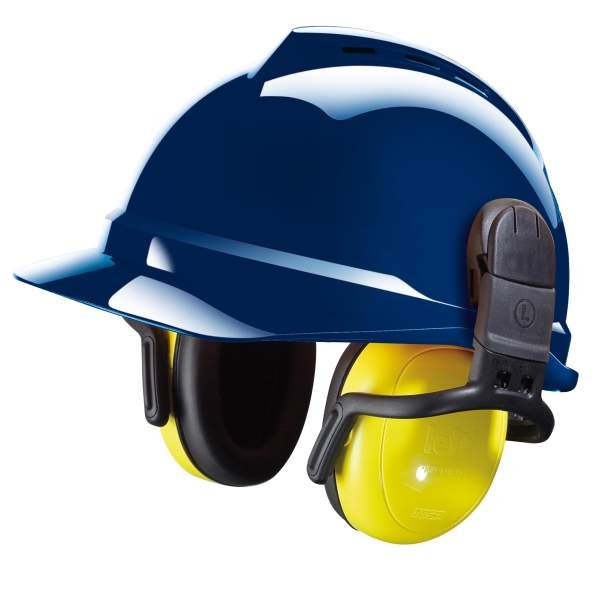 Left/RIGHT ear muffs mounted on V-Gard 500 industrial helmet.
Portable multi-gas detector for combustible, oxygen and toxic gases 'Altair 4X'
The ALTAIR 4X multi-gas detector measures up to four gases, including combustible gases (LEL range), oxygen (O2), carbon monoxide (CO), hydrogen sulfide (H2S), nitrogendioxide (NO2) and sulfur dioxide (SO2). It is as tough and functional as it looks. A rugged housing IP 67 provides unsurpassed durability, including the ability to withstand a 6m drop onto concrete.
The real strength of the ALTAIR 4X comes from the new MSA XCell sensor technology. They are remarkably long-lasting and designed for an average life of more than four years. Micro-electronics inside the sensor allow for superior stability under extreme environmental conditions, accuracy and repeatability.
Exclusive safety features such as the optional glow-in-the-dark case, standard MotionAlert and InstantAlert, together with methane-optimised EX-M and toxic CO / NO2 sensors make the ALTAIR 4X ideal for demanding mining applications.
The detector comes with a full three-year warranty and carries approvals that allow ALTAIR 4X to be used in most mines around the world.
Chemical oxygen self-rescuer 'SavOx'
SavOx is the chemical oxygen self-rescuer that provides breathing protection for evacuees from fire and smoke, and in gaseous / oxygen-deficient environments. The device employs the well-known and worldwide proven principle of generating oxygen chemically, and is commonly used in mining and tunneling.
SavOx is a small, light and robust device, packed in a stainless-steel container designed to be carried on a belt, donned in seconds and will supply oxygen to the wearer during their escape or while waiting for rescue. It offers features such as safety goggles for eye protection, an automatic starter system and an indicator window.
The apparatus requires minimal maintenance and can be reconditioned after use. The life expectancy in use is up to a maximum of ten years. Donning and breathing can be mastered with a training device.
Half-mask respirators 'Advantage 400 Series"
High quality, exceptional comfort, sophisticated design and efficiency are some of the most important features that the Advantage 400 half-masks provide. All half-masks come with a full range of filters and accessories to protect against harmful particles and / or gases.
The innovative Advantage 400 half-mask consists of three major components that can be easily cleaned: a head harness, nose cup and four-point yoke. The patented single loop head harness provides the user with an intuitional operation. The drop-down option allows the user to remove the mask from the face without removing other safety equipment. Lock-down enables the harness to be set to the proper fit.
The Advantage 400 is available either with a single thread connection (Advantage 410) or with twin bayonet MSA connection (Advantage 420). These half masks come with ATEX approval and are ideal for various mining applications.
Industrial safety helmets 'V-Gard'
The V-Gard range includes high quality safety helmets suited for various industrial and mining applications. In combination with a unique system of accessories, V-Gard helmets provide safety for the head and protection of eyes and ears. Each helmet can be equipped with a plastic or metal front lamp bracket, helmet-mounted ear muffs, reflective stickers, chinstraps and other accessories.
MSA uses HDPE material for popular V-Gard model and premium ABS for the stylish, high-profile V-Gard 200 and the most advanced V-Gard 500 or V-Gard 520. HDPE material offers adequate resistance to shocks, while ABS provides higher resistance to shocks, scratches, deformation in heat and improved lateral crushing protection.
V-Gard range helmets meet extended requirements, including very low temperature and electrical insulation. All helmets have been tested to potentially explosive atmosphere (ATEX) requirements. Various colours and logo services are available.
Hearing protection 'Left/RIGHT'
The left/RIGHT ear muffs developed by MSA differ from all existing hearing protectors. Individual muffs, specifically designed for the left and right ear, compensate for the asymmetric position of the ears on the head.
The revolutionary headband design and the thinner, more flexible sealing rings ensure an optimal fit for user comfort. Large muffs provide more room for the ear to guarantee the right protection for all shapes and sizes of ears.
The left/RIGHT concept offers various options, including low, medium or high attenuation, headband or helmet-mounted version, and yellow, blue, white or grey colour choice.
MSA : a worldwide partner you can rely on
Around the world, miners rely on MSA for personal protection. MSA products meet local and international standards and are developed to ensure the highest safety requirements. For more details on our comprehensive product line, please send an enquiry or visit our website.