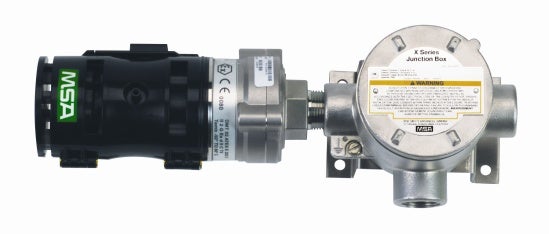 MSA's SIL 2-certified PrimaX IR combustible gas monitor withstands the most challenging environmental conditions.
PrimaX IR dual source redundancy provides uninterrupted monitoring should a source failure occur.
Obscurations due to environmental conditions are minimised. Maximised optics provides maximum signal and extraordinary stability. The unique, environmental guard with patented clamshell design provides convenient installation in tight locations.
For more information about MSA's PrimaX IR combustible gas monitor, please visit the company website.
---
Image: The PrimaX IR gas monitor from MSA. Photo: courtesy of MSA.