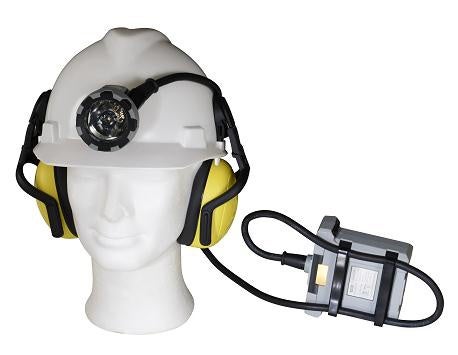 MSA is proud to present one of the most durable and high-performing cap lamps in the market place today: the Luminator.
The Luminator Cap Lamp features a high-performing, homogeneous LED light, an extended walking light for increased safety and a lithium iron oxide battery with more than 36 hours of run time.
The 6,000cd working light has the best colour rendering index in the market. It emits no distracting halo rings and offers a consistent and superior light output, with an unprecedented two year warranty.
The rugged housing of the Luminator Cap Lamp is a combination of impact-resistant polycarbonate and elastic over moulded TPE. It ensures dust and water tightness meeting IP68 requirements and can withstand multiple drops from 3m on to concrete, without any loss of performance.
With its innovative cable management system, the Luminator Cap Lamp increases the safety of the worker while at the same time reducing maintenance time and costs. The cable management solution allows for easy adjustment of the cable between 1m-1.6m length, for the comfort of the user. The extremely safe cable positioning on the helmet prevents any damage to the cable and allows enough space to attach accessories.
Rugged simplicity, high performance and increased safety characterise the Luminator Cap Lamp and make it ideal for mining and industrial applications.
For further information please contact your local MSA representative or visit our website.