Reutech Mining, a division of Reutech Radar Systems, is a leading supplier of advanced geotechnical slope stability monitoring radar systems. These products provide the mining industry with cutting-edge technology to improve mine safety and production output in open-pit mining operations.
Radar and surveying systems
The MSR uses state-of-the-art radar and surveying technology to provide highly accurate, real-time, all-weather surveying and slope movement monitoring – a critical element in the early prediction of slope failures and slope stability in open-pit and open-cast mines.
Features include:
Real-time detection of sub-millimetre slope movements
Geographically referenced slope movements
Advanced, dual user-defined alarm generation software to cater for all types of mining operations (with selectable scan speeds and the ability to configure high-threat areas and exclusion zones)
Full recording and playback functionality
The MSR 200 is able to operate up to a distance of 1,200m and the MSR 300 has the capability of effectively operating up to a distance of 2,500m
Performance under extreme weather conditions, and can withstand temperatures varying from -30°C to 55°C, dusty environments, wind speeds of up to 100km/h and rain of up to 60mm/h
The MSR has an integrated Leica geosystems station and can be operated remotely via high-speed wireless communication. It features comprehensive built-in test functionality (BIT) and is able to provide stability and surveying measurements simultaneously
Industry leading operational availability of higher than 97% without the need to have full-time technicians on the site
Slope radar systems for the mining industry
The MSR 300 system, with its 1.2m dish antenna, is the only slope radar system that is capable of resolving a 15m bench failure at its full operating distance of 2,500m.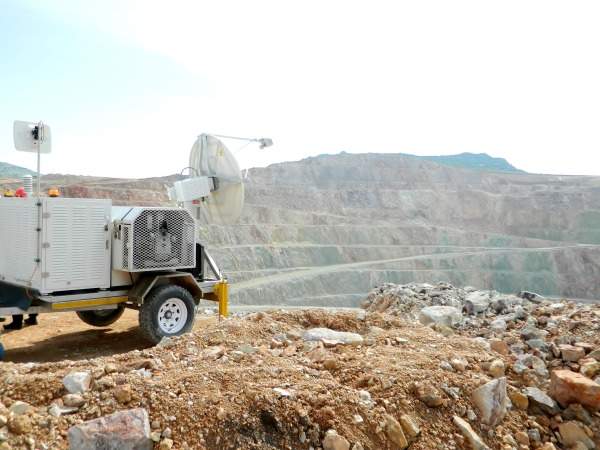 MSR deployed in a mine in Turkey.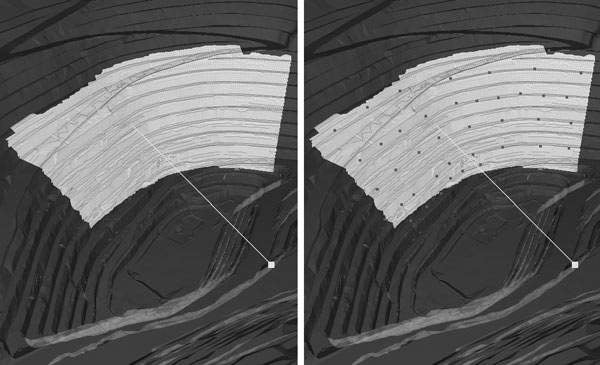 The ability to identify other sensors i.e. prisms provide the user with easy to use capabilities to compare radar slope stability data with that of other sensors.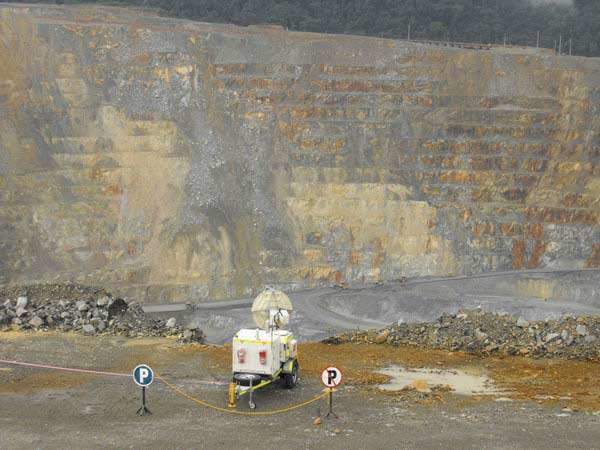 MSR 300 operational at a leading mine in Indonesia.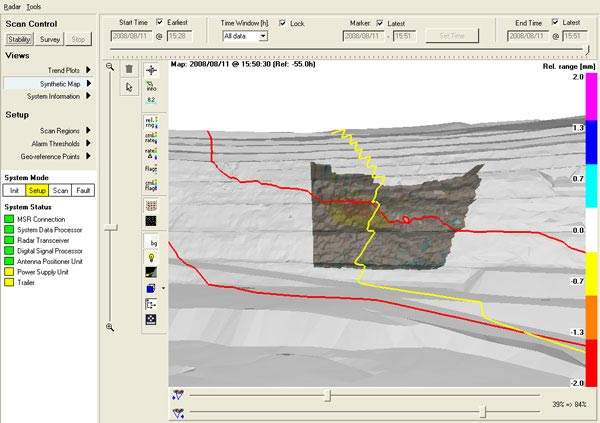 MSR data integrated with digital terrain model can also display different layers to indicate for example geological features such as fault lines, joints, etc.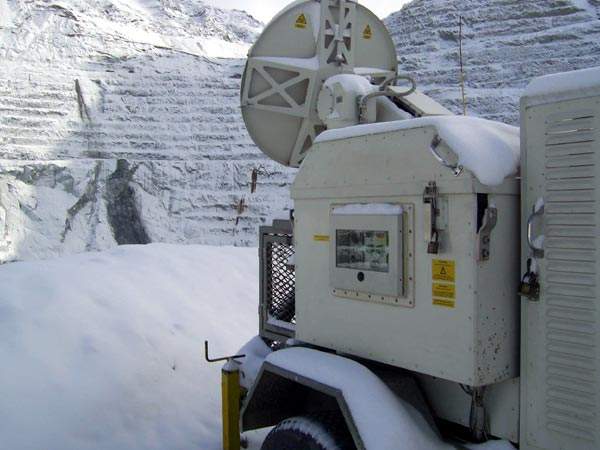 MSR 200 operational in high altitude and extreme cold conditions in Chile.
This same technology is incorporated in the MSR 200 with a maximum operating distance of 1,200m. This feature is unique to the MSR product range and proves that size does not matter when advanced technology is incorporated.
The MSR was designed to operate reliably under harsh mining conditions and provides fully geo-referenced data accurately, which in turn allows on-system integration with standard digital terrain maps (DTM). This enables the system to function blindly, completely unaffected by light or atmospheric conditions.
Data regarding the different digital model layers on a site can be imported to allow correlation of radar-based displacement data for specific material types, joints and faults located on the mine slope. These features ensure accurate monitoring and facilitate rapid response to any anticipated slope failure. Early detection of slope instability ensures that people and expensive equipment can be evacuated from problem areas safely and promptly.
The simultaneous execution of stability and surveying measurements, combined with the high-speed external data links for remote operation, and extremely high reliability, makes the MSR an essential real-time mining safety, planning and productivity improvement tool.
Radar system spare parts and support
Fully trained and qualified technicians are available twenty-four hours per day to provide support and to ensure that spare parts are readily available. Various partners and distributors worldwide contribute to ensure that the system remains operationally available.