WLP provides the best available technology for dust suppression and odour control for a wide range of industries. Fields of applications include building and demolition sites, recesses and inert recycling systems, cement factories and concrete production plants, construction of roads and tunnels, steel factories and compost production plants, wood processing plants, solid urban waste landfill sites and transfer, mining and quarrying, environmental remediation, and ports and shipping sites.
The WLP dust suppression and odour control system can reduce the cost of dust control by around 50%. Most companies realise payback in six months or less.
Dust and odour control systems
WLP's dust suppression and odour control system reduces the problem of dust and odour in all sites (inside or outside). Each WLP system tries to reproduce a natural phenomenon artificially. The machine has several nozzles that eject tiny drops of water. These drops capture the dust particles in the air and make them sink to the ground.
Besides the guns, a complete system includes a pumping station, a water distribution system, an electrical power distribution system, a data transmission system, and a programming, control and monitoring unit.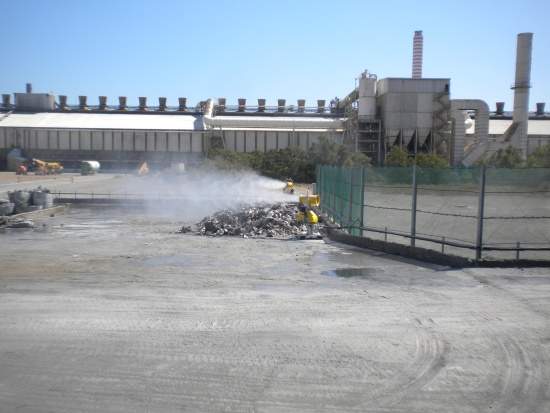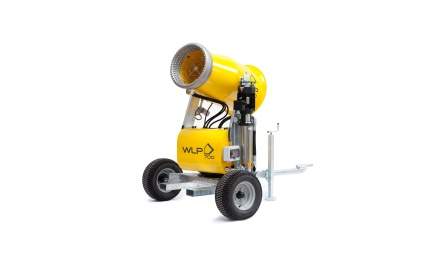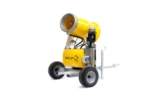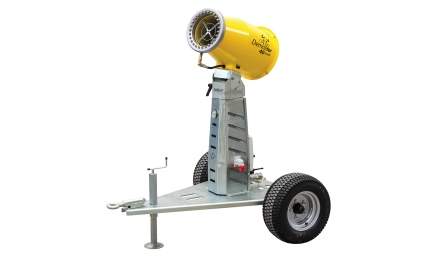 Dust suppression system advantages
WLP's dust suppression system is more efficient than traditional systems because of the following:
WLP dust suppression systems use less water than traditional water sprinklers with a fine mist of water droplets ranging in size from 50µm-200µm, the best size for dust suppression
WLP's dust suppression gun covers a large area between 9,200ft² and 39,400ft²
Less mud means construction sites and machines stay cleaner, therefore reducing the need for clean-up
No need for employing people to wet roads and squares (not having to employ people means a significant return on investment)
Machines are easy to use and install, and after set-up, can be run 24/7
The use of a system that protects the environment always makes a good impression on public authorities and environmental organisations
WLP dust supression systems make the workplace healthier and cooler during the summer
Low-energy dust suppression gun
The WLP dust suppression gun helps to improve ambient air quality, protect the local environment and reduce neighbour complaints. WLP units use a high-pressure system to create an ultra-fine mist, attracting dust and odour particles and driving them to the ground to ensure the best dust and odour suppression.
Depending on the model, the WLP gun can blanket between 9,200ft² and 39,400ft² and provides the lowest energy consumption per square foot. WLP aims to provide energy savings, with its machines designed to use minimal power (0.3W/ft²). WLP models are available in either mobile or standing units, to provide you with the best solution for your site.