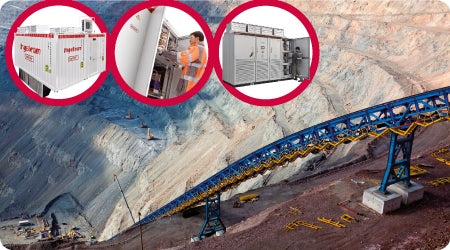 Ingeteam is a market leader specialising in the development of electrical equipment, such as motors and frequency converters. The company primarily serves sectors such as energy, mining, industry, marine, and rail traction, seeking to optimise energy consumption while maximising generating efficiency.
Its mission is to develop in-house products that provide custom solutions, adapting to each client, application and sector in which they operate.
A complete product package
Ingeteam's mining sector is set to become a global supplier of comprehensive product solutions for mining applications, featuring state-of-the-art power electronics and machines designed and manufactured with in-house technology to develop a complete electrical drive package.
Ingeteam's business model in the mining market offers everything from a single frequency converter to a complete drive train package, with rectifier transformers, frequency converters and motors with corresponding accessories.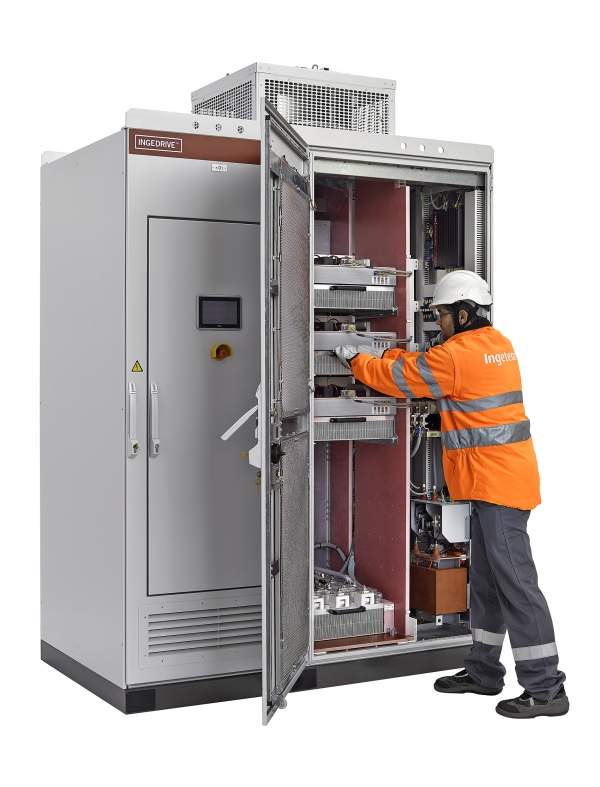 MV100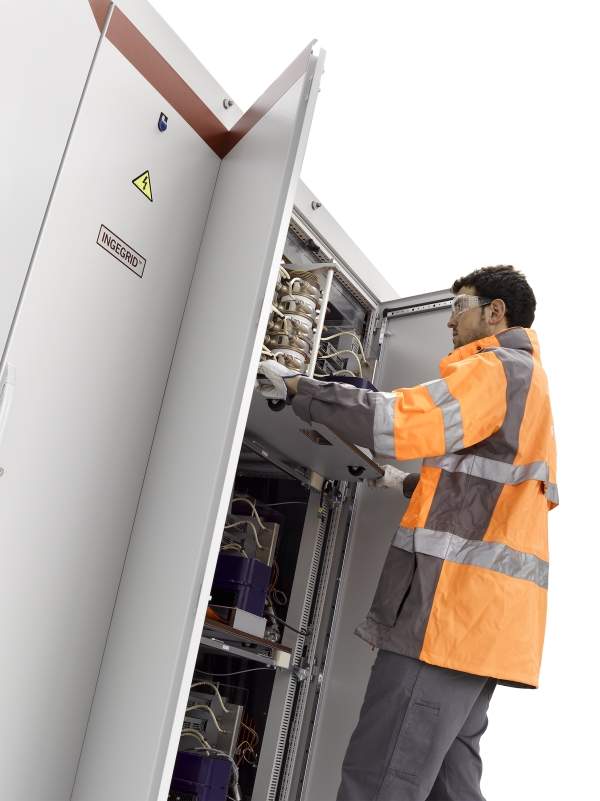 Power range: 800kVA –15MVA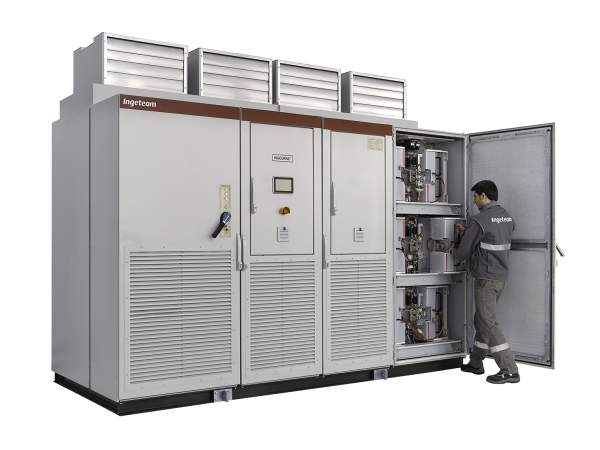 Voltage range: 2,3kVac / 3,3kVac / 4,16kVac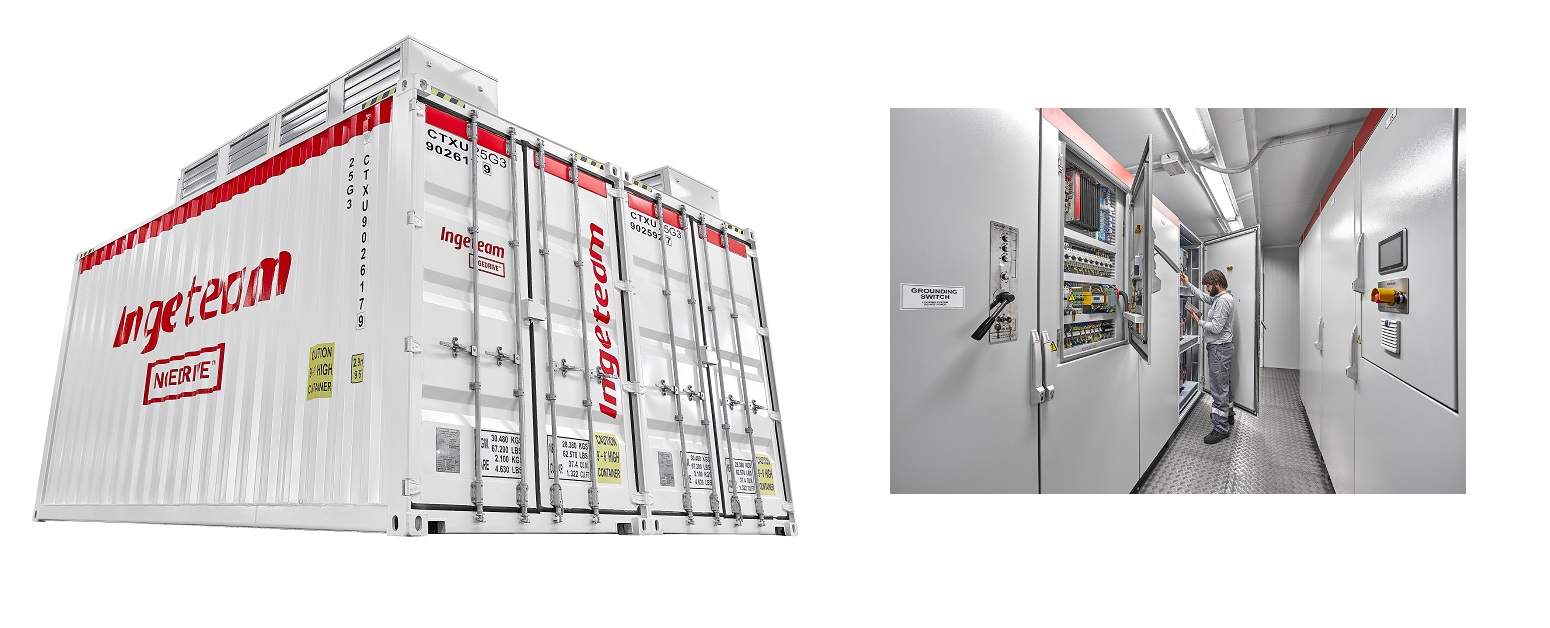 Cooling: air or water.
Comprehensive application in the entire production process
In the industrial-mining sector, Ingeteam offers a wide variety of solutions for mining and mineral processing, developing applications both for new installations as well as for the refurbishment and expansion of existing ones, and attending to the complete production process, from extracting material and processing it to transporting and delivering it.
Complete transportable electrical rooms
Ingeteam offers prefabricated, modular power control room housing, complete power distribution and control cabinets, as well as auxiliary systems such as heating, ventilation and air conditioning; dust filter pressurisation; fire protection; and access control.
Customer service worldwide
Services from Ingeteam include its 360º CRS programme.
Support:
Direct e-mail contact to Ingeteam engineers
Telephone availability of an engineer during office working time.
Preventive maintenance:
Regular inspections may be scheduled in order to meet the specific recommended maintenance schedule
Preventive maintenance reduces risk of failures and increases product life expectancy
Remote diagnostic support:
Remote diagnosis is a very useful tool that provides quickest way to receive qualified and skilled first technical assistance
Guide customer for through a fast and efficient fault-finding procedure
HW and SW devices are embedded in all Ingedrive converters
Emergency technical support:
This support service provides immediate phone access on a 24 hour / 365 days basis to a specialised engineer with problem-solving capabilities.
Training and learning:
Specific specialist for customers training courses at Ingeteam.
Investment in professional training improves productivity.
On-site technical support:
Skilled Ingeteam engineers will be ready to support customer physically on-site, at request, for troubleshooting and technical assistance.
Life cycle:
Converters design life for 20 years.